Superlap Battle – Las Vegas
---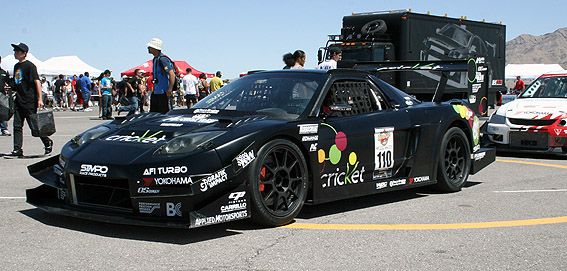 After coming off a disappointing finish at the last Redline Time Attack in Las Vegas, FXMD regrouped, fixed the issues encountered at RTA and with Billy Johnson behind the wheel was able to clock a lap time overFIVE seconds faster than the next competitor – Crawford Performance. This time secured the overall win for the event as well as setting a new SLB record for LVMS.
Crew chief Radomir Banda (FES) said, "We really put quite a bit of time in the set-up of the car and it showed out there on the track. We had a few issues at the track but nothing we could not overcome. We still see lots of room for improvement and look forward to some down time so we can implement these changes."
Team principle Ken Namimatsu said, "The team does not like to lose, so they really focused on the task at hand and the car ran flawlessly this past weekend. The changes that the team implemented proved to be in the right direction and Billy was able to illustrate that by the times he was laying down. I was really impressed by the organization of the event and the attendance was fantastic. Big kudos to Elliott Moran at SLB!"
Turbosmart is a proud sponsor of the FX Motorsport Team.

---