Team Turbosmart and the Snowy Mountain 1000 – Chris' Triton
---
Chris' Triton at the Snowy Mountains 1000 – 5th September 2013
The Performance Parts.
With the date of the Snowy Mountains 1000 looming, the Team Turbosmart crew decided it was high time we give Chris' unconventional runway race-car a bit more punch.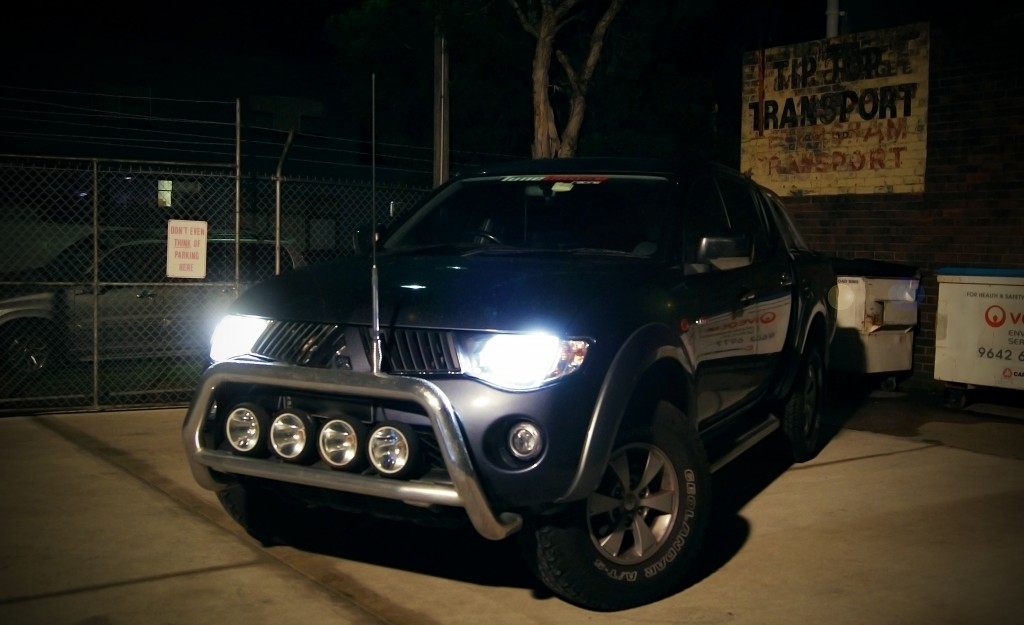 The recipe for our punch couldn't be simpler: 1 x Turbosmart IGW75, and 1 x Turbosmart e-Boost 2. That's all!
As we mentioned in the last post, Chris had already tuned his turbo-diesel Triton on a dyno, and in order to get to his preferred boost level with the stock actuator he had installed a bleed valve, or manual boost controller in the engine bay, which required a spaghetti of vacuum lines to make work. And, because diesels are heavy breathing motors this meant along with bleeding off boost, the MBC constantly sprayed oil all over the engine bay.
Because we don't make a bolt-on IWG75 for a Triton, we had to use a universal unit, and fabricate the necessary bracketry and actuating rod.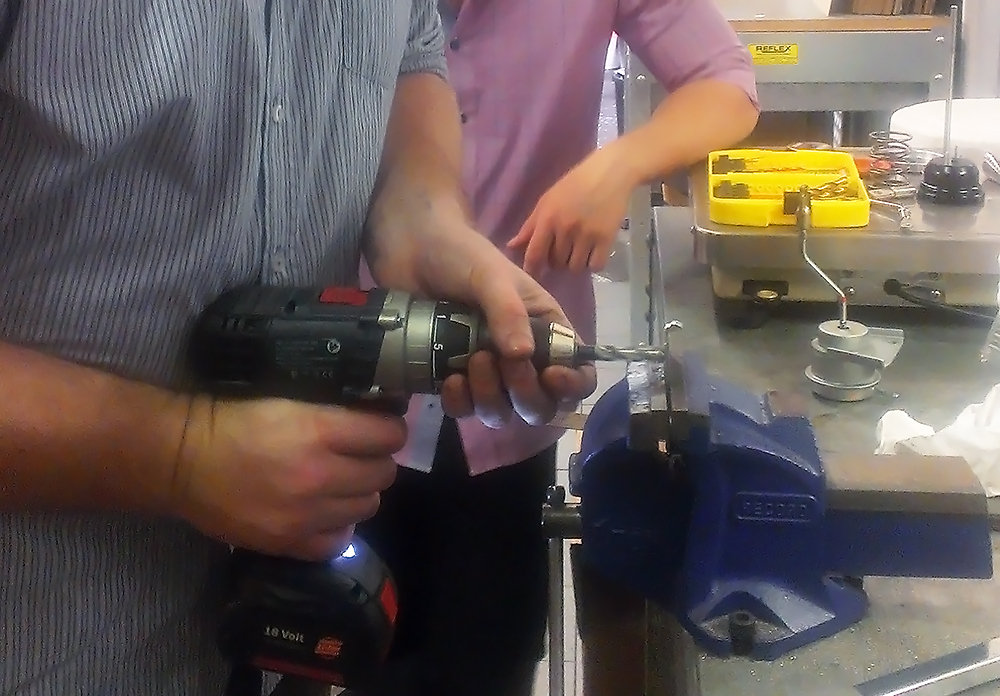 Instead of relying on our engineers and machinists to do the job, we made the desk jockeys in our sales department do it.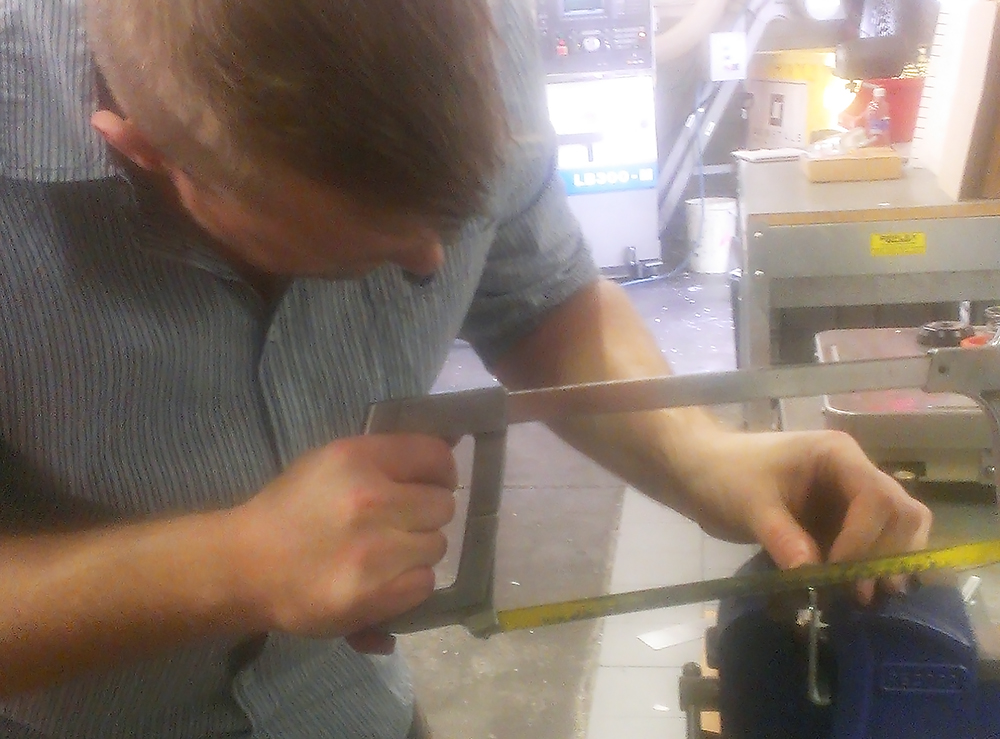 Just to show that you don't need to be a mechanical genius to get this stuff done!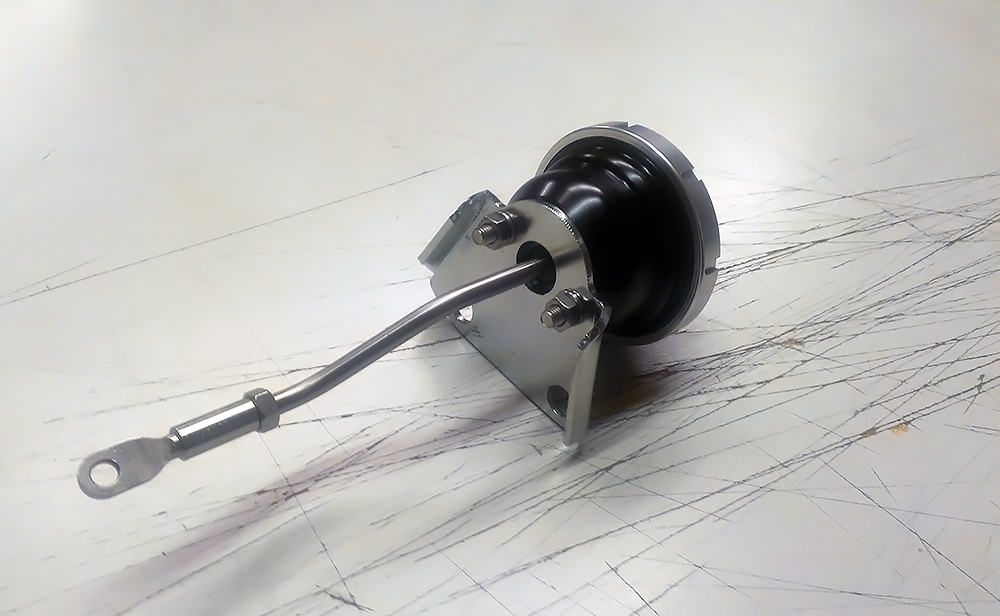 Changing to the Turbosmart IWG actuator meant Chris could do away with much of the extra vacuum line, which combined with the ability to control boost without spraying oil everywhere, means a much cleaner engine bay. As an added bonus, the IWG actuator is a set and forget unit. There is no need to make adjustments to achieve boost.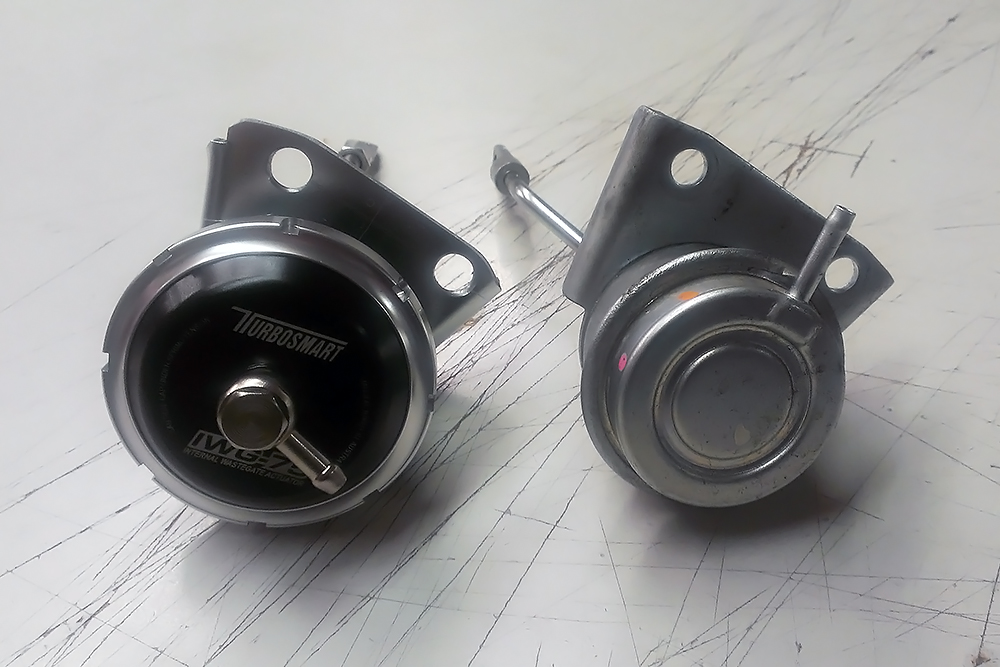 The best feature of this upgrade, however, is the "seat of the pants" feeling when behind wheel. The Turbosmart actuator brings boost on earlier than the stock actuator, and where the stock actuator drops boost off later in the rev range, the Turbosmart unit holds it steady for longer. This means substantial gains in midrange power and torque making the truck a lot more enjoyable to drive, particularly on long, straight bits of road, such as an airport runway.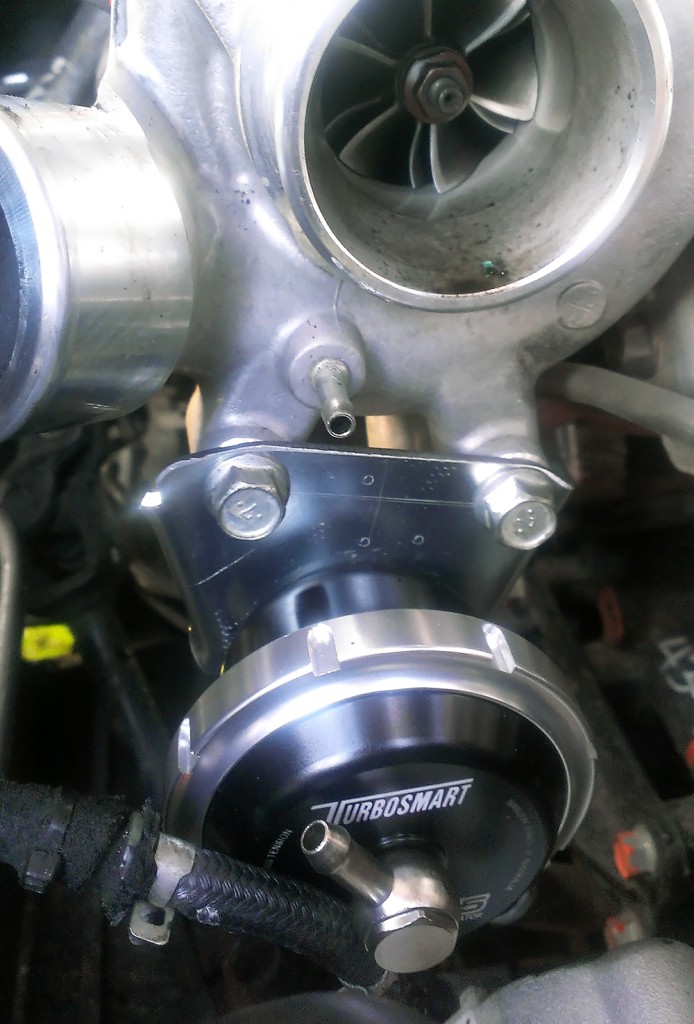 Stay tuned for next time, when we'll install the e-Boost 2!
---
Chris' Triton at the Snowy Mountains 1000 – 19th July 2013
The Vehicle.
When the crew here at Turbosmart were invited to enter the second annual running of the Snowy Mountains 1000, Australia's première runway event, we naturally jumped at the chance!
However, we were then immediately faced with a problem: "Which cars should we take?" Naturally all of us here at Turbosmart are passionate about motorsports, and we love our cars – just like you! We also want to be involved in new, innovative, things – like the emerging performance turbo-diesel scene in Australia.
That's why Chris, our Export Sales Manager, is entering his daily driver – a turbo-diesel Mitsubishi Triton. Yes, you read that correctly! He's going to attempt a 1000m sprint, in a 4×4 Turbo-diesel truck – One of only a few turbo-diesel vehicles to enter.
Chris' MY09 3.2 DiD Triton isn't exactly stock, however. He's mildly modified it with a 3″ Custom Dump Pipe, High Flow Cat into 2.5″ Mandrel Bent Cat Back Exhaust, Oversize Front Mount Intercooler, an EcuTek – Custom ECU (Remap of factory computer) and a tune on the dyno.
What do you think? Can Chris be the fastest turbo-diesel in Australia?
Over the next few months we're going to be adding a heap of Turbosmart bits and doing some more performance mods to Chris' Triton, so follow along here to find out!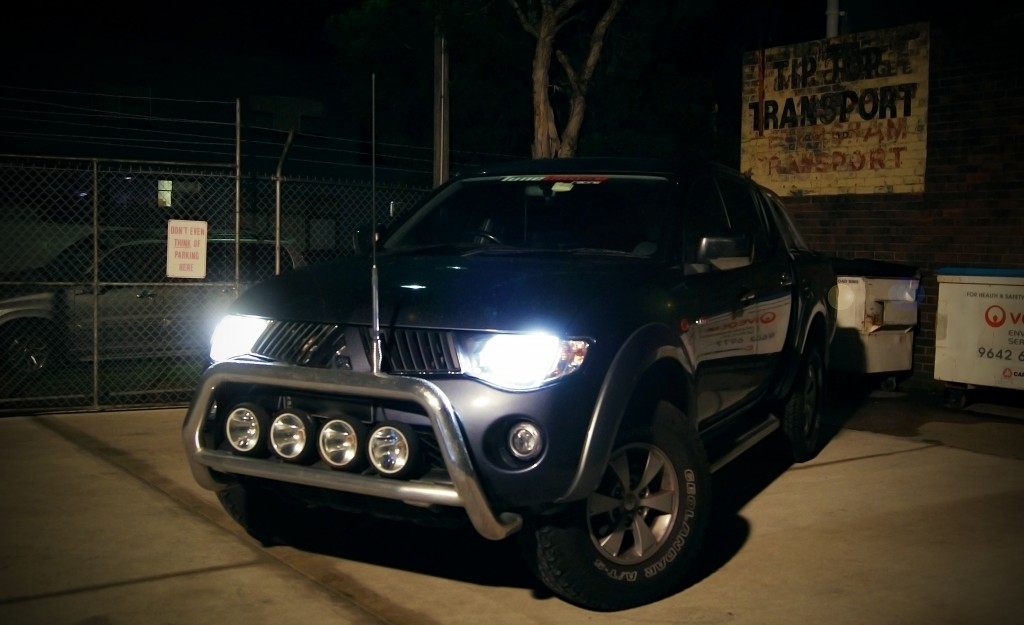 ---