Team Turbosmart Welcome to Greek Time Attack Champion!
---

Turbosmart products pop-up all over the world, from Pittsburgh to St Petersburg, and in the case of Pete Parthenis' "Peteformance" Mitsubishi Evo, even Patras in Greece.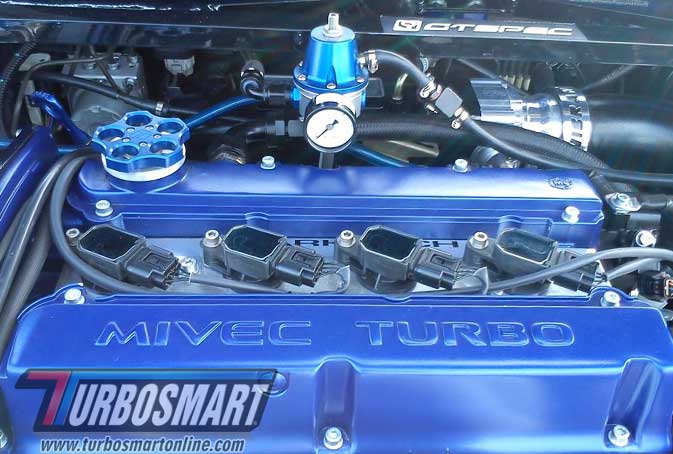 The Peteformance Tuning Store Evo IX, affectionately dubbed "Godzilla" by Pete is an undisputed Time Attack champion in Greece, having been at the pointy end of competition since 2009 when Pete started taking first places in the S1 Category at Greek Time-attack Championship Club (GTCC) events.

Pete and the 2.4 litre-stroked Godzilla have gone on to win plenty of Greek Time Attack events, even setting a class lap record in 2012 at The Superlap Battle Greece on semi-slicks, and backing it up with another lap record at the GTCC event at Tripoli. Most recently Pete won the 2013 GTCC event, with the fastest time of the day.
Pete is proudly supported by Turbosmart, through our Greek distributor Spiropoulous Racing and Godzilla runs the full gamut of Turbosmart parts – Including a Pro-Gate 50 Wastegate, Race-port BOV, Fuel Pressure Regulator, Eboost 2, and even a custom Turbosmart Oil Cap!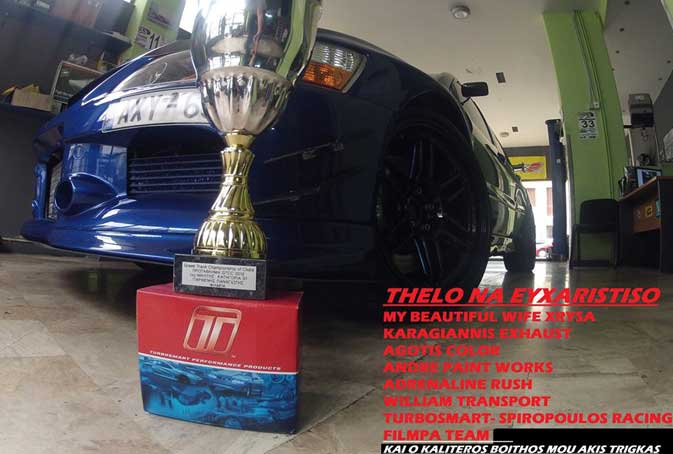 Next year Pete plans to go even faster, as he's hoping to bolt a cage in his beast and run full slicks. If the video below is anything to go by, it'll be an awesome machine!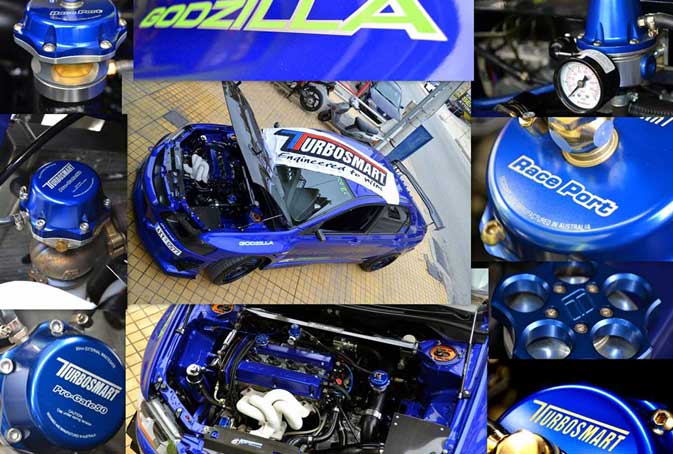 ---