Team Turbosmart's Mad Mike wins Formula Drift Ebisu in Japan
---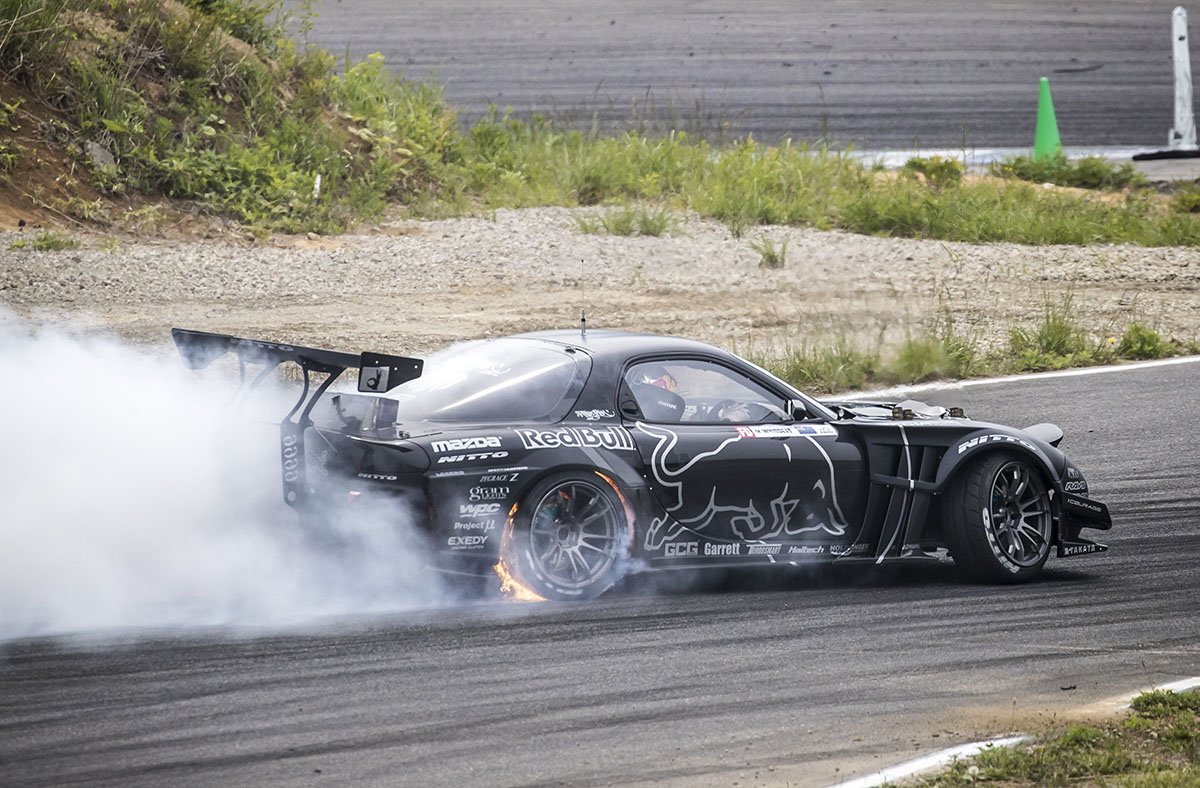 Round three of the Formula DRIFT World Championship headed to the mountaintops of the famed Ebisu Circuit in Japan, where Team Turbosmart stalwart 'Mad' Mike Whiddett took the victory in the Turbosmart-sponsored 'HUMBUL' Mazda RX-7. The momentous win also places Mad Mike in the top position for the Formula DRIFT World Championship.
Kiwi Mike Whiddett couldn't contain his grin when, despite the language barrier, he realised he had been awarded first place at the Japanese stop of the Formula Drift World Championship in Ebisu.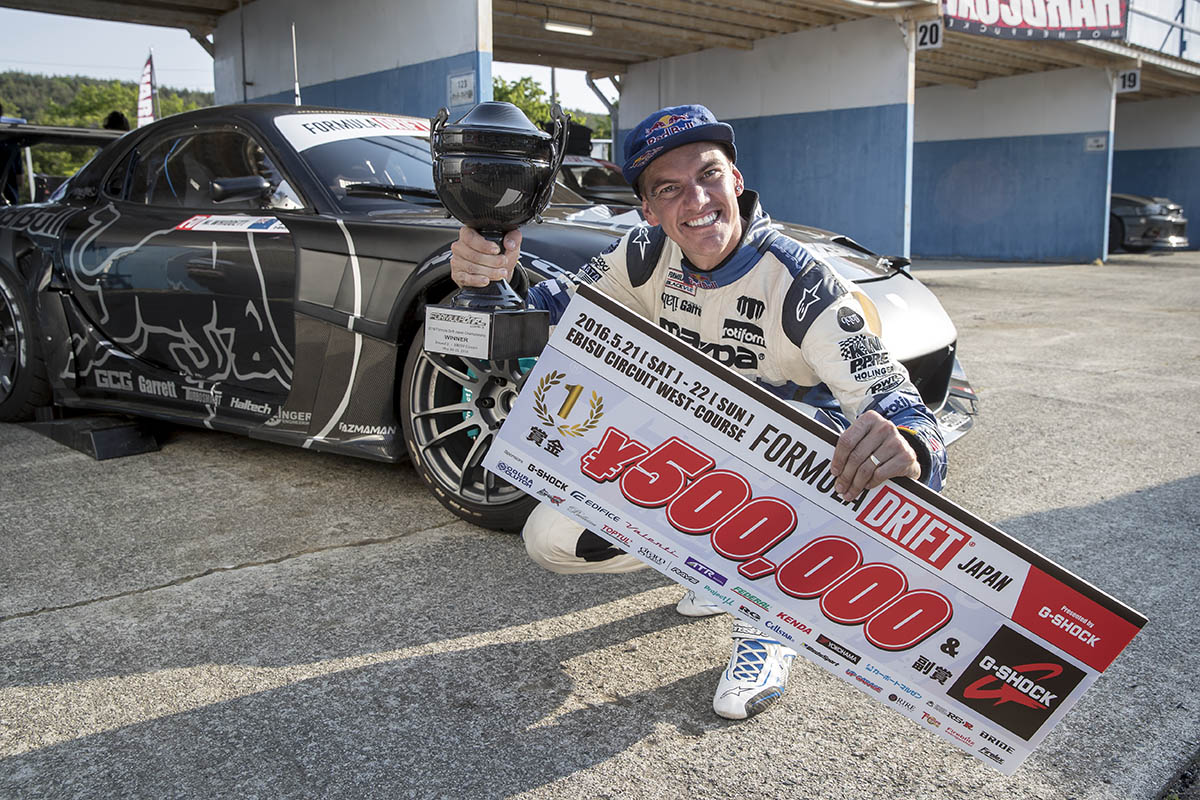 "Winning at Ebisu against some of the world's best is more than just a dream, it's 100% determination, a lot of hard work, time and commitment." Says Whiddett.
"It's an honour to be competing here against the world's best and some truly inspirational drivers on their home soil." Comments Whiddett. "With nine different tracks at Ebisu to choose from, Formula Drift did a great job in selecting this section of track. It offers up some good challenges with the changes in elevation and the positioning of the clipping points."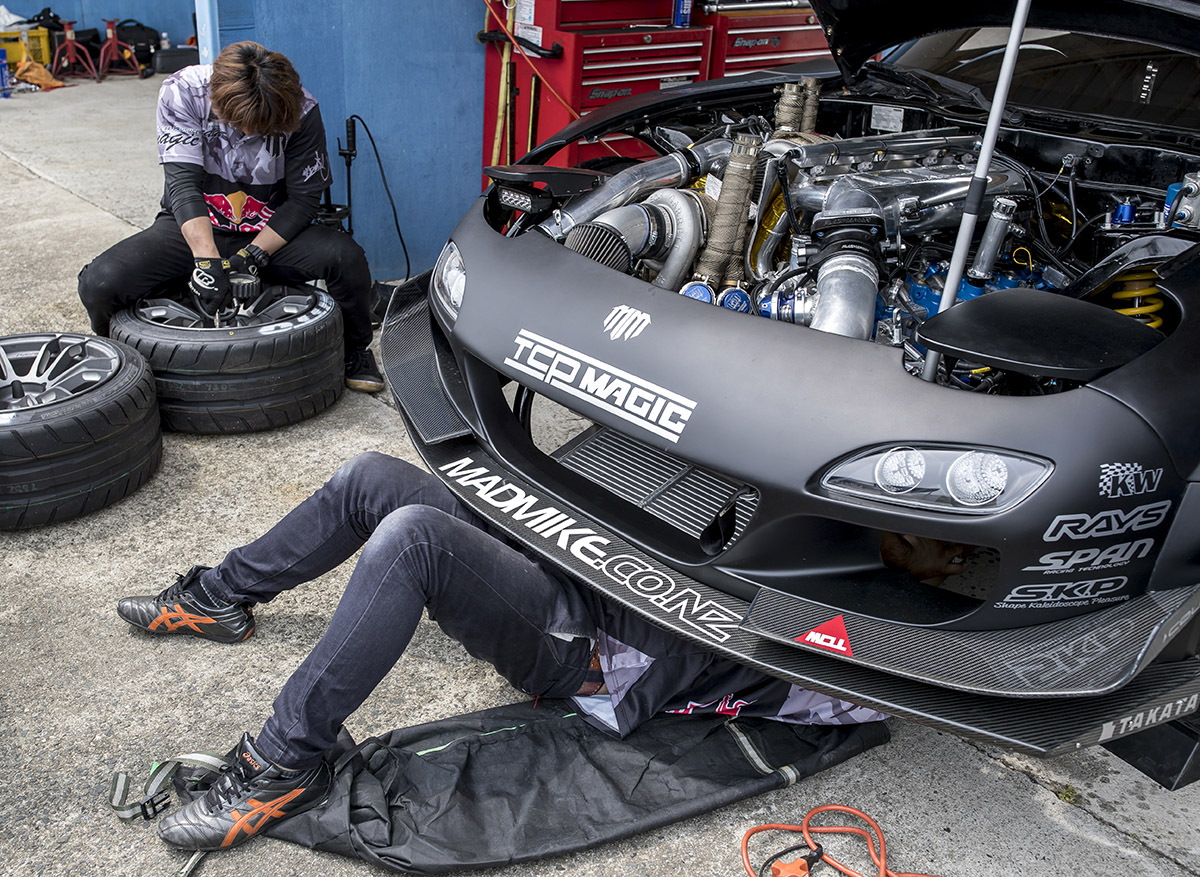 Having raced previous Formula Drift World Championship stops in USA's Long Beach and Atlanta in his new Mazda MX5 RADBUL, Whiddett used the Japan based RX7 HUMBUL, which was built and maintained for Mike by Total Car Produce Magic, for the Ebisu stop. Both vehicles are proudly Turbosmart-equipped, controlling the quad rotor's boost through four special "Mad Mike" Limited-edition Turbosmart external wastegates, with compressor surge taken care of by Race Port blow-off valves. Fuel delivery is kept in check by a Turbosmart FPR in both vehicles.
Mike stormed through the heats, adapting to the challenges presented by a wide variety of competitors and vehicles, and triumphing over each, to make his way through to the semi finals.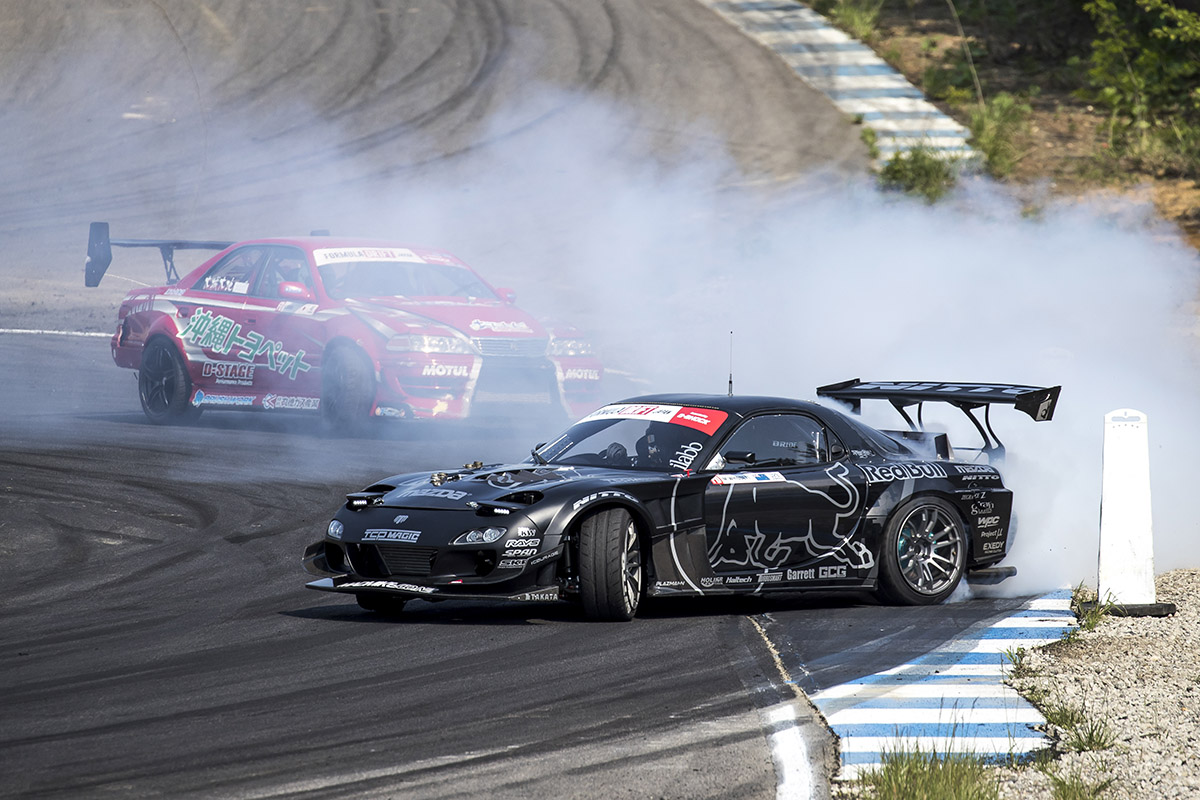 "The semi-final against Tanaka in his D-Max S15. This guy is quick. It was an insane battle in both runs, but we managed to take it out and move on which gave us a spot in the Grand Final."
The finals saw Mad Mike take on famed Japanese drifter, Masashi Yokoi. Both drivers went door-to-door on both runs, but it was Whiddett's lead run that sealed the victory with a perfectly executed backwards entry. Yokoi lost his positioning as Whiddett accelerated to the final clip, which ended with the judges unanimously favoring Whiddett giving him the victory.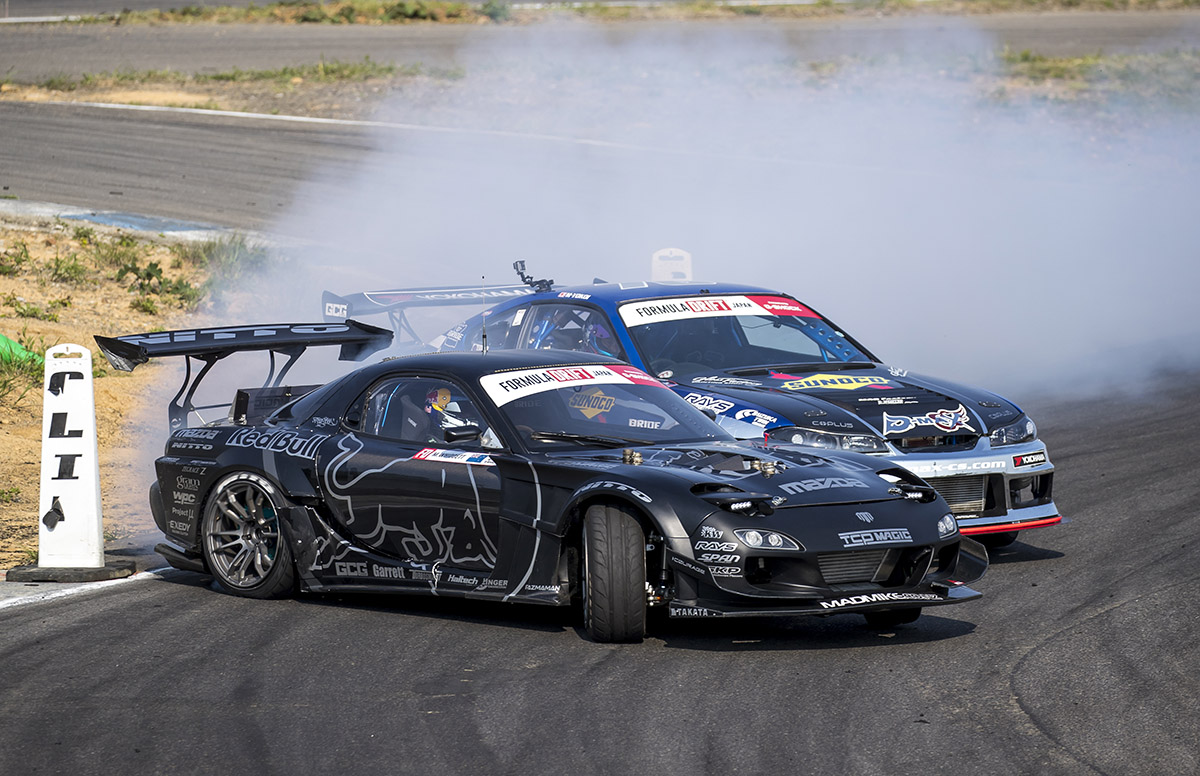 "Yokoi is a Champion and great friend here in Japan. We have tested a lot together down in Osaka so I am very familiar with his driving style. I knew he wouldn't play any strategy games, which is another reason I respect the Japanese drivers. He drove exceptionally well and I take my hat off to him for an amazing battle but we pushed harder and took the win!"
"What an amazing event! To be here with the Formula DRIFT Japan team to witness this wonderful event and amazing competition was something any fan of drifting could only dream of," said Ryan Sage, Vice-President of Formula DRIFT. "Today I saw some of the best drifting in the world and I am proud to see all these drivers, from different walks of life, live out their dream at this legendary track."
Round four of the Formula Drift World Championship heads to New Jersey, USA on June 17-18.
---