The Build Blog: Introducing Turbosmart's Toyota 86
---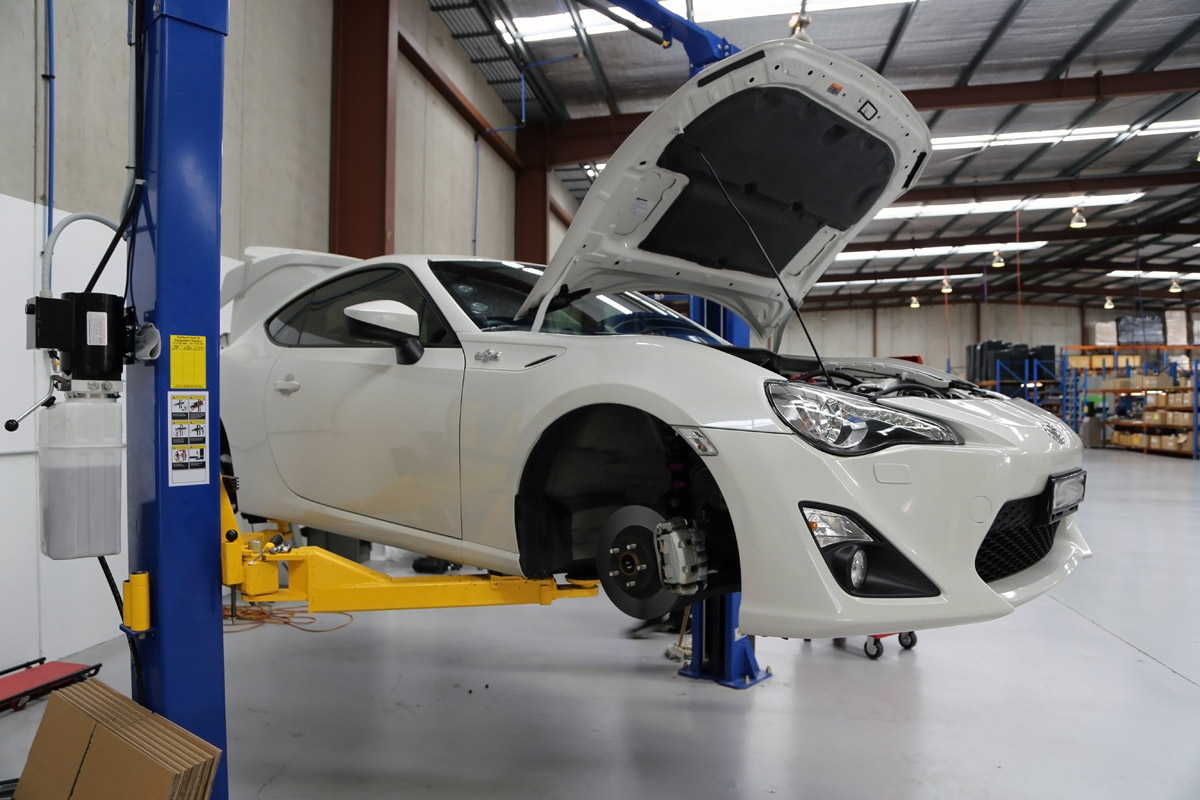 Occasionally, a car comes along that redefines a market segment. The Mazda MX-5 did it for roadsters in the late '80s, the Subaru WRX did it for performance sedans in the '90s, and the MK5 Golf GTI did it for hot hatchbacks in the 2000s. In the 2010s, the Toyota 86 and Subaru BRZ twins brought back a type of car that many of us thought was consigned to the automotive history books – the cheap, light, rear-wheel-drive two-door coupe.
These cars have exploded in popularity here in Australia, thanks to their low price, enjoyable handling, and sporty styling. Like any enthusiast-friendly platform, the 86 – although only in its infancy compared to legendary platforms like S-chassis Nissans – has become a popular base for modification.
So when we decided we needed a new street car on which to develop and test our products, we arrived at the 86.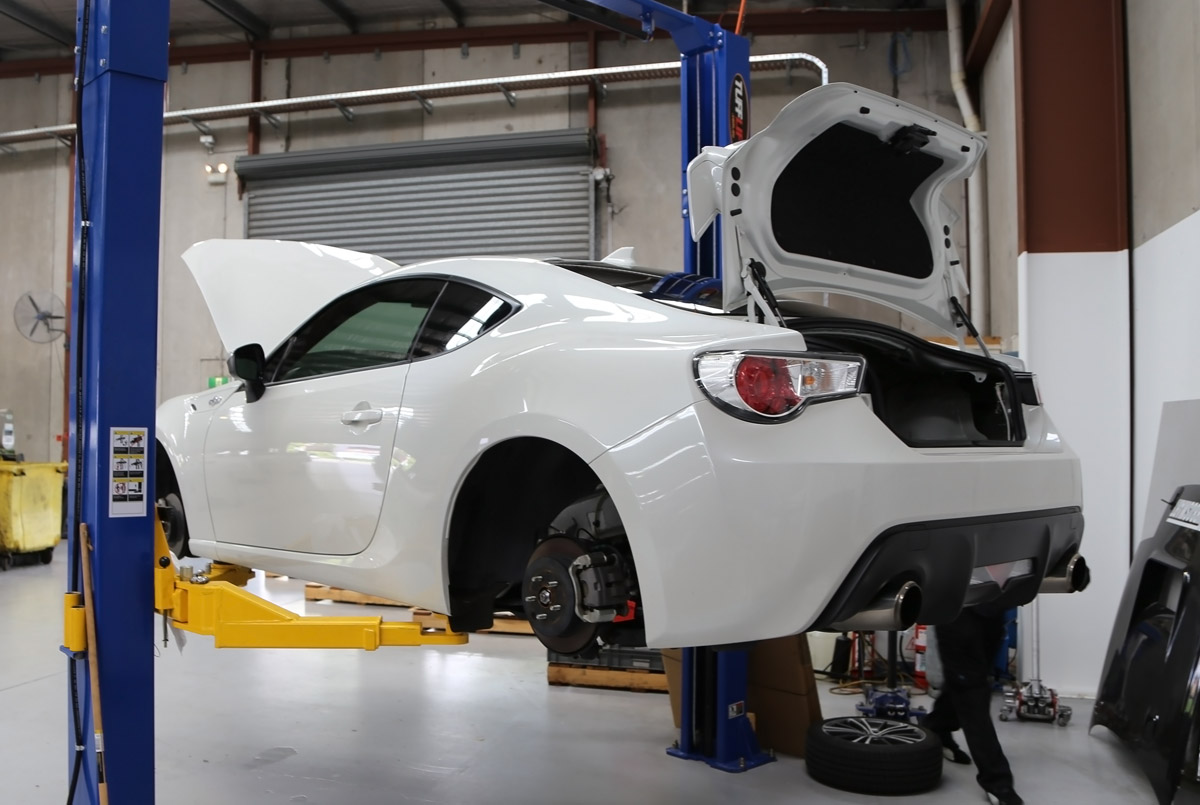 We know what you're thinking. What's Turbosmart doing with a naturally-aspirated car? What are we testing, naturally-aspirated BOVs for that authentic turbo noise on non-turbo cars?
Well, no. This 86 isn't going to stay naturally aspirated for long. We will be installing a turbo kit, along with the full suite of Turbosmart gear to back it up.
The work is already well underway. We picked up this bone stock white 2014 model 86 GTS, and instantly began messing with its brain. We've installed an aftermarket ECU to keep an eye on everything. Next, we bolted in a coilover kit from Australian manufacturer MCA Suspension.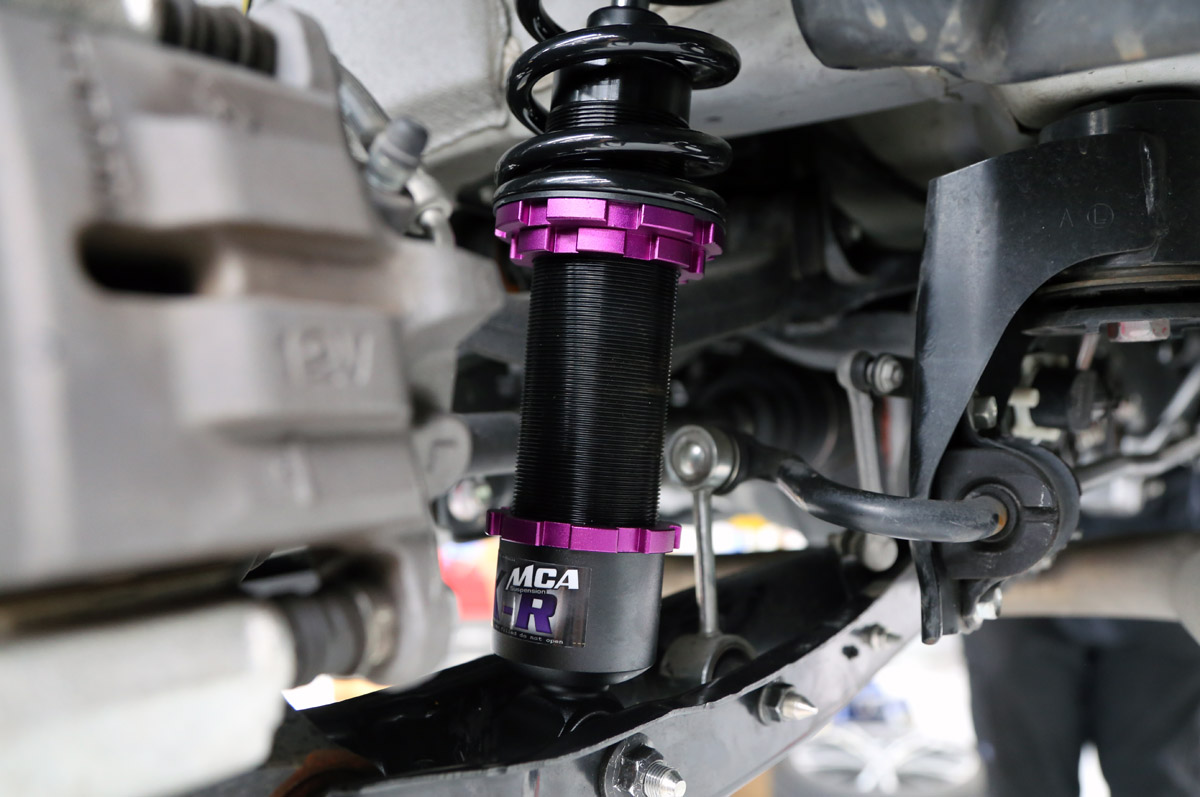 While our 86 will primarily be a street car, these coilovers will let the car perform well on the track when we want it to, but be a compliant daily driver every other day.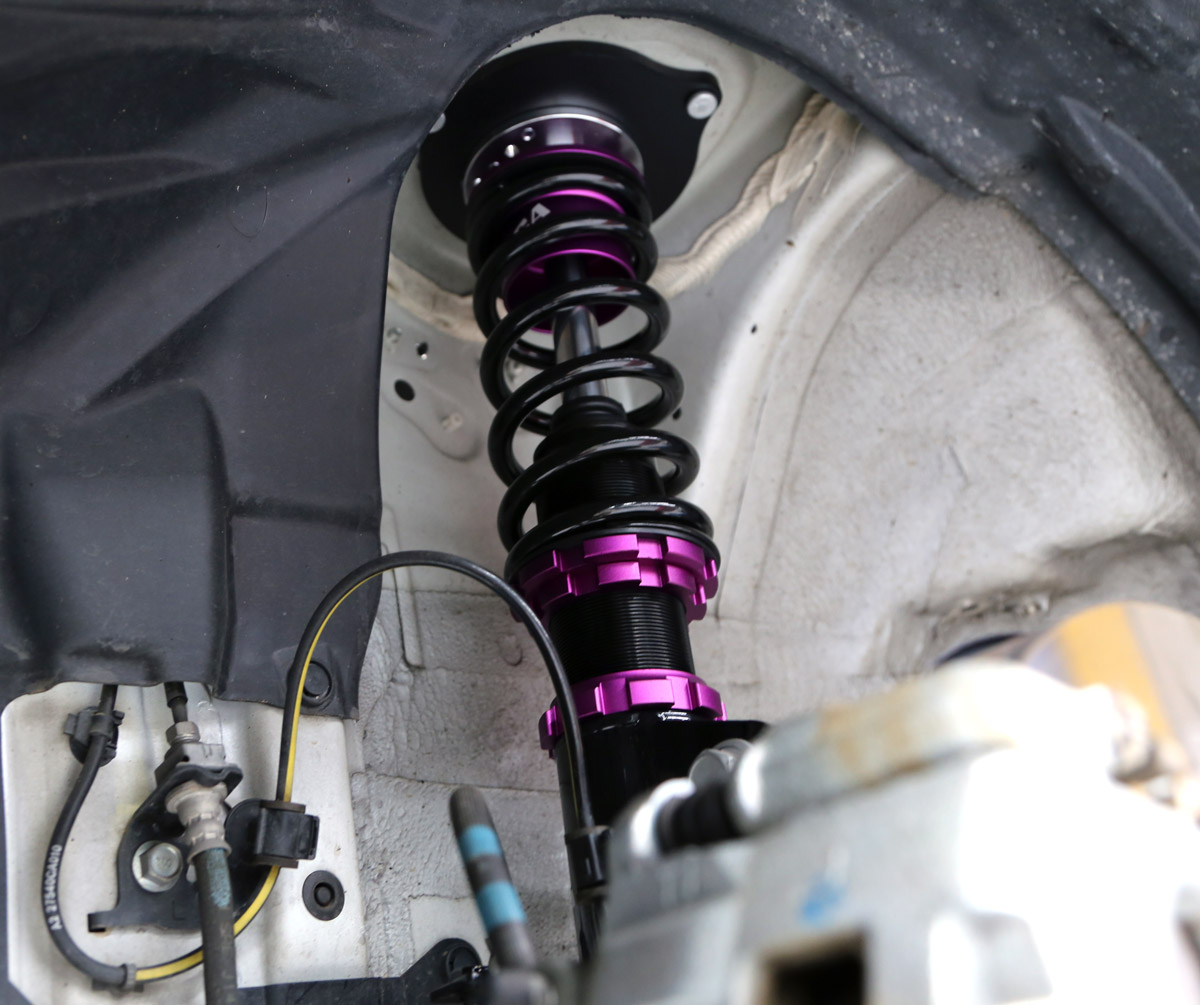 To finish off, a set of Enkei RPF1s on sticky Michelins replacing the economy-focused OEM tyres help get the car looking and handling as it always should have.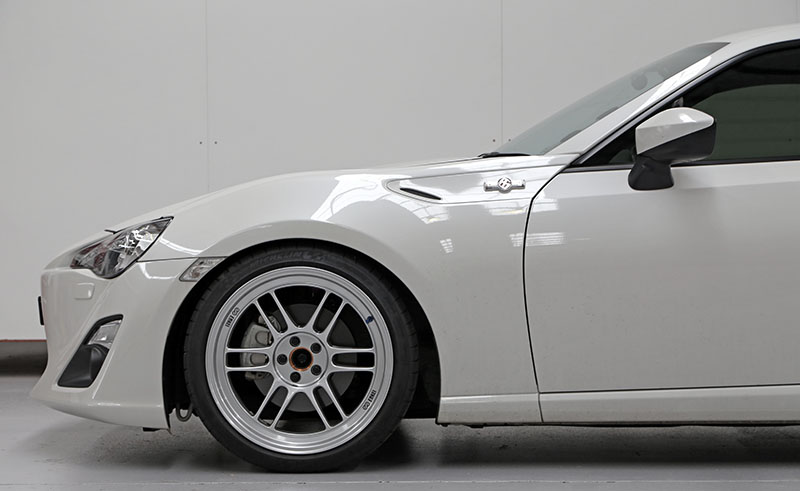 The small drop in ride height and wider wheels make the car look much more muscular in appearance.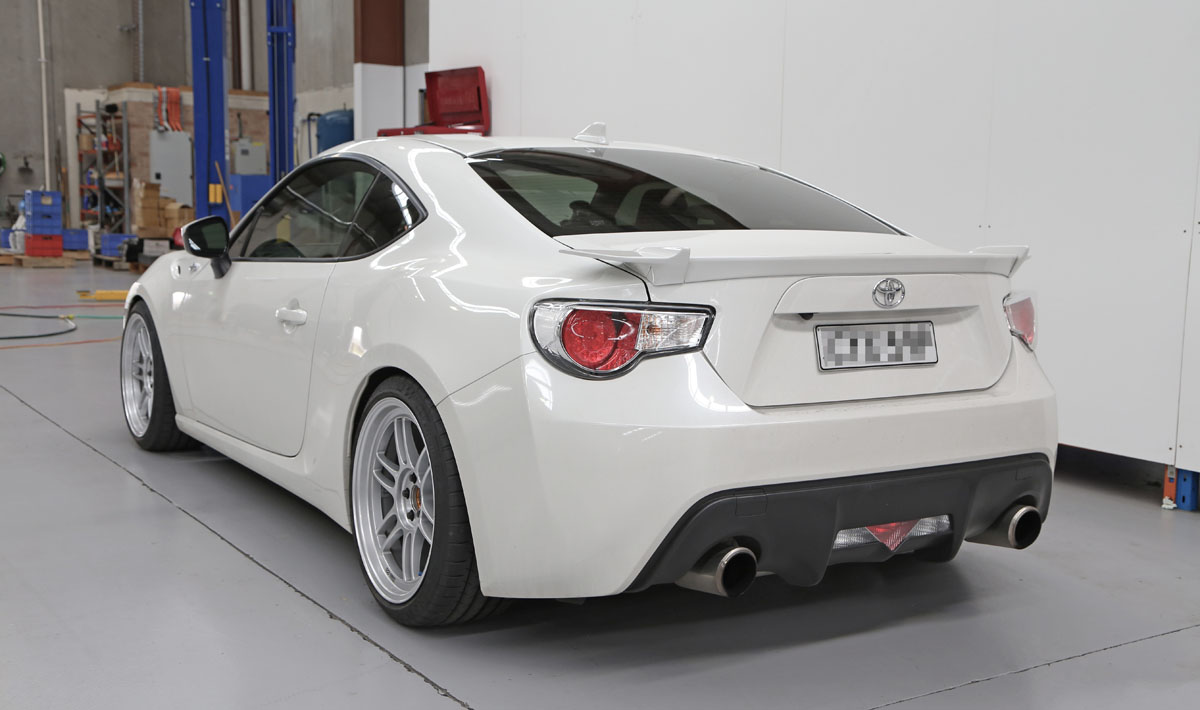 We hope to keep you updated throughout this build, so stay tuned for the latest on the Turbosmart 86.
---