The Cody's D1NZ Turbosmart Tech-Days
---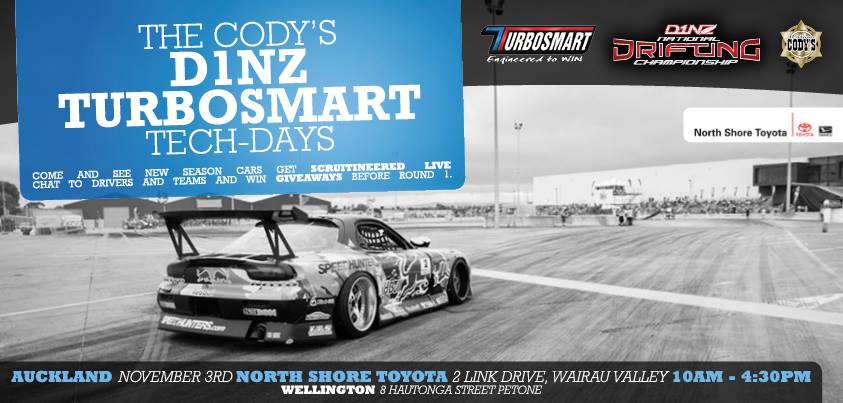 Turbosmart is very proud to announce, in association with Dodson Autospares, and D1NZ – The Cody's D1NZ Turbosmart Tech-Days.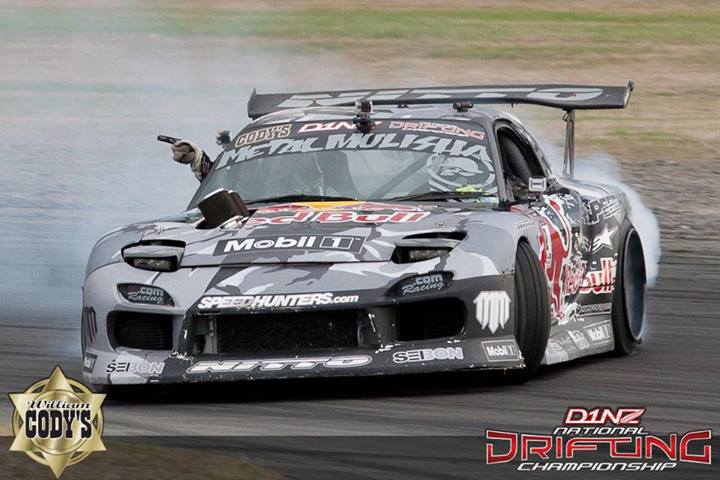 With The Cody's D1NZ New Zealand Drifting Championship series just around the corner, the Cody's D1NZ Turbosmart Tech Day will be your first chance to check out all the new cars for the coming season, with an expected 55 plus cars passing through the two venues. They will be checked over with a fine-tooth comb by the D1NZ technical team to ensure all legalities have been met.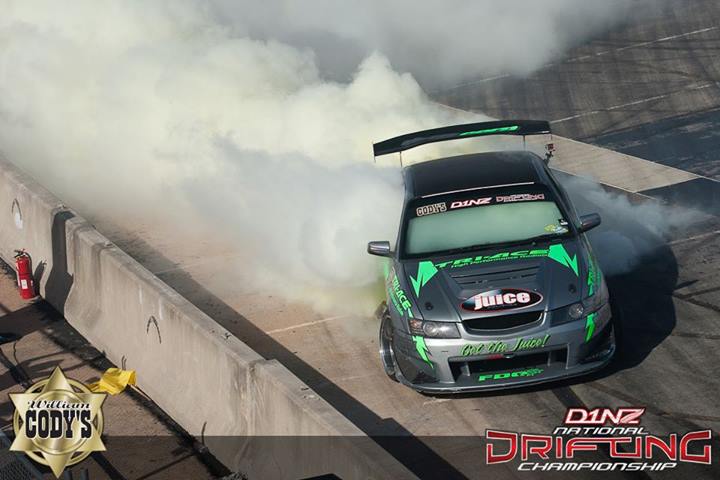 The days will take place at 10am – 4.30pm on November 2 at Shred Motorsport – 8 Hautonga Street, Petone in Wellington. And at 10am – 4.30pm on November 3 at North Shore Toyota, 2 Link Drive Wairau Valley, Auckland. Both well established Turbosmart dealers.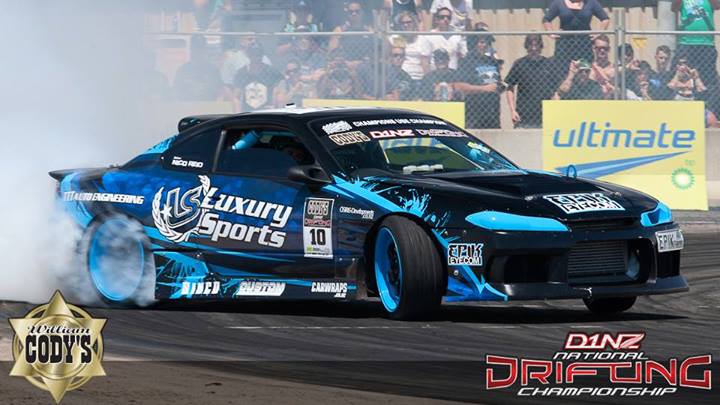 Turbosmart will be at the Auckland event with prizes and give-aways, as will NZPC,  and lucky punters will have the chance to win Tickets to Round 1 at Hampton Downs. 
Best of all, entry is FREE! Be sure to join the facebook event!
See you there! 
---