Thornton Racing's 6.2 sec Corvette
---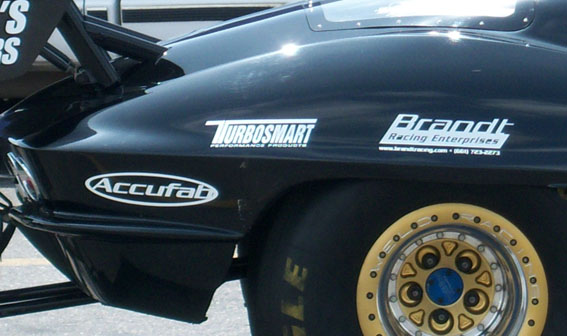 We are thrilled to have Thornton Racing on the ever-growing list of race teams using Turbosmart products. The team has a long and rich racing history dating back to 2001. Thornton Racing has amassed nearly 20 race wins en route to 4 PSCA Pro Street championships including 3 back-to-back titles from 2003 – 2005 and again in 2007.
Their current race car is a 1963 Corvette replica with a 3000hp twin turbo engine, racing in the Pacific Street Car Association's top category Pro Street.
The vehicle weighs in at 2850 lbs on the start line and features a 513 cubic inch big block Chevy using racing gasoline with 91mm turbochargers. Boost is kept in check by Turbosmart Race Port bovs and Power-Gate60 wastegates. The car's current best performance stands at 6.231sec @ 239mph.
In 2011, the Thornton Racing Team are chasing their 5th Pro Street Championship title, and they appear to be well on track. The team's focus and drive is well expressed in Ed Thornton's own words:
"I don't want to go just to run, I want to look back at 2011 and have no regrets. I want to win"
Read more:
Pacific Street Car Association
Thornton Racing
Turbosmart Wastegate Range
Turbosmart BOV Range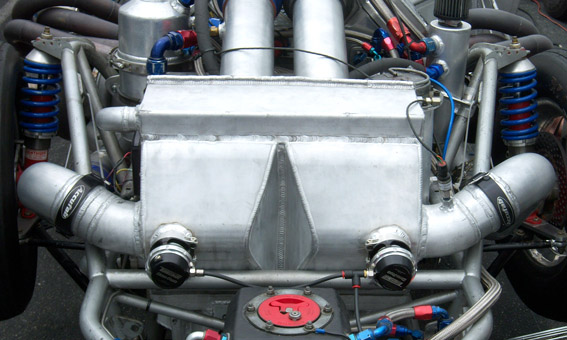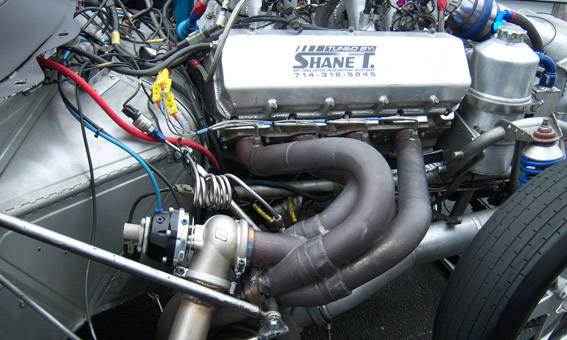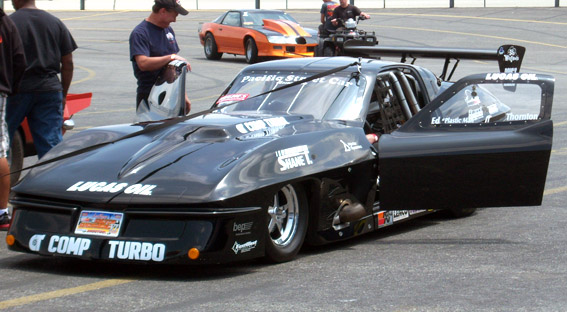 ---