WTAC Winners Choose Turbosmart
---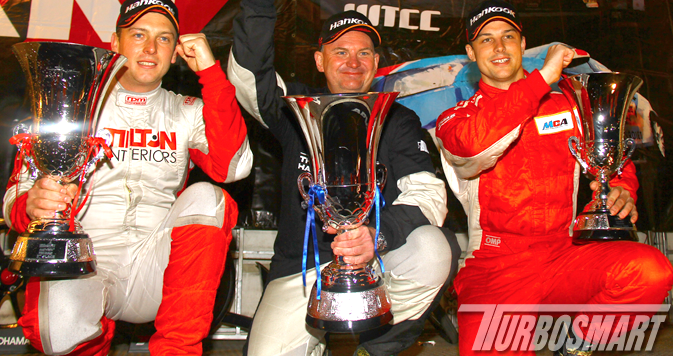 It has become a bit of a trend lately, that whenever new lap records are set, or time attack champions crowned, Turbosmart name keeps appearing. Be it at the Global Time Attack series in the USA, where Turbosmart equipped cars like the GST Motorsports Impreza, Snail Performance WRX and Professional Awesome Evo dominate their classes, or the recently held annual World Time Attack Challenge, where the likes of Nemo Racing, Tilton Interiors, MCA Suspension and Scorch Racing all used Turbosmart parts to help them get them most out of their race cars.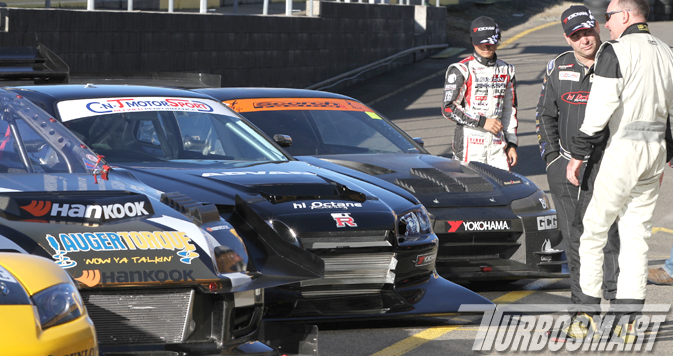 Having been involved with the sport of Time Attack racing almost since its inception, Turbosmart engineers have been working behind the scenes, developing and testing products to ensure they withstand the demands placed upon them by this form of motorsport.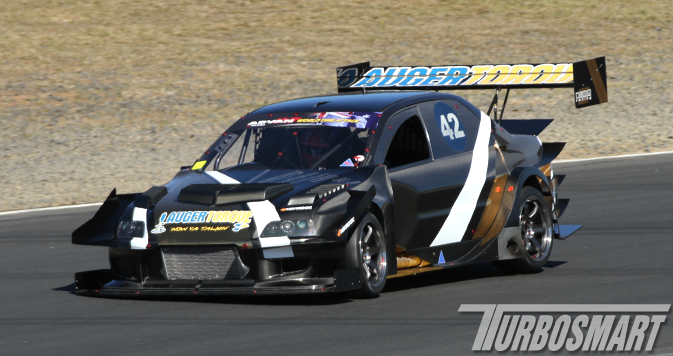 "Time attack racing is very tough on the engine components," said Turbosmart CEO, Nicholas Cooper, "Especially the parts within the car's turbo system. These  cars are running high boost pressures and sustaining them for quite a long time, which places an enormous pressure on these parts."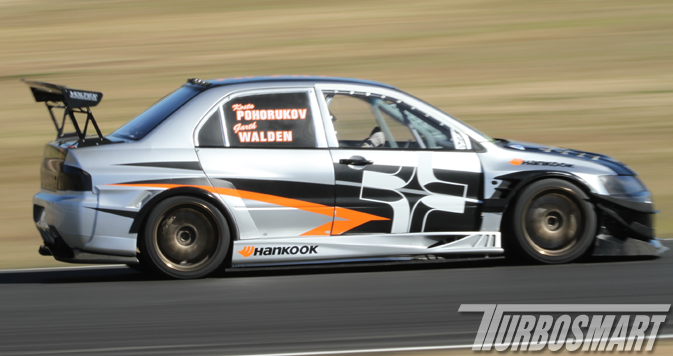 "In drag racing, for example, the engine only needs to perform at its maximum capacity for a few seconds, in time attack, this time is extended to one or two minutes. It's not uncommon for the top level cars to run the entire hot lap on maximum boost."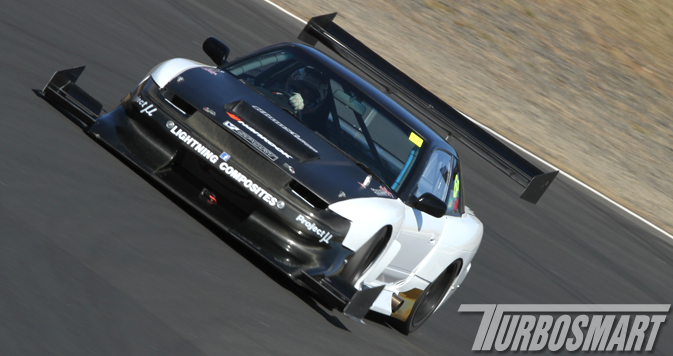 Turbosmart philosophy on research and development had always relied on the company's close relationship with hand-picked race teams who can not only provide a test bed for prototype products but also a valuable feedback on their performance.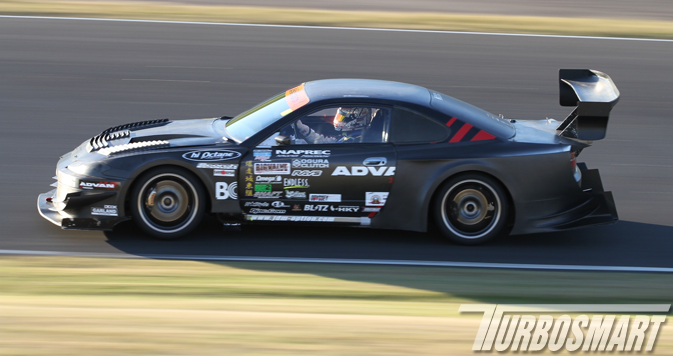 Narrowly missing out on a podium placing, the Scorch Racing S15 (above), driven by its owner – "Under" Suzuki uses Turbosmart BOVs and wastegates in its setup.
This approach has paid dividends in other forms of motorsport and it's impact on time attack became evident at this year's World Time Attack Challenge with the 1st, 2nd and 3rd Pro Class cars using Turbosmart products.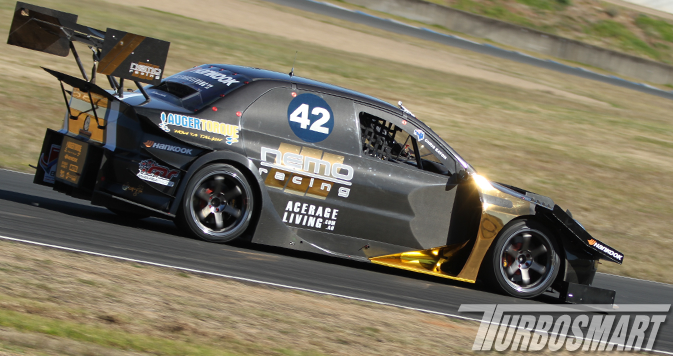 "In fact, 7 out of the top 10 Pro Class teams are using Turbosmart products" said Nicholas Cooper, "It's a testimony to the quality and reliability of our products. The teams at the top of the WTAC ladder don't hold anything back, they need to be certain all the parts will hold together and perform at their peak. Not many products can take this sort of punishment and come out on top."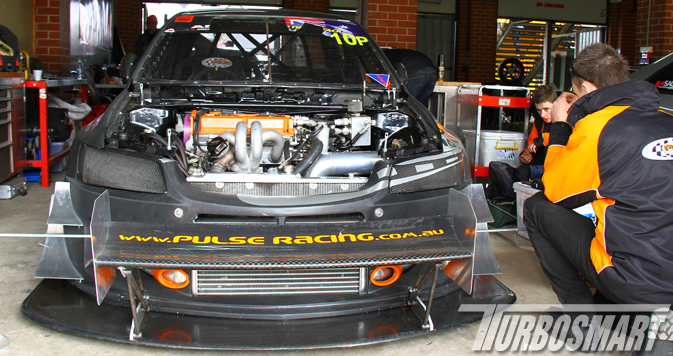 Pulse Racing campaigned their Pro Class Mitsubishi Evo (above and below) with Steve Glenney behind the wheel. It took out the 8th spot with a lap time of 1:30.8640. The car uses Turbosmart wastegates, BOVs and fuel pressure regulators.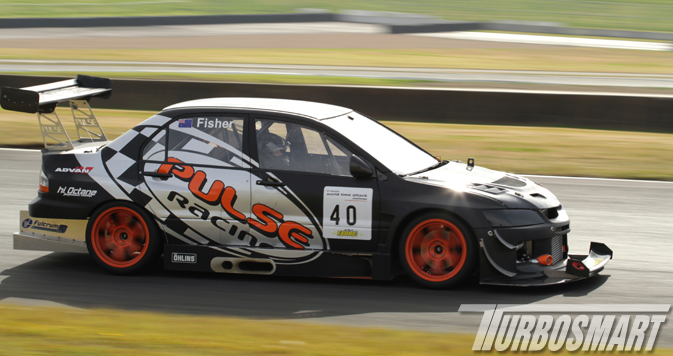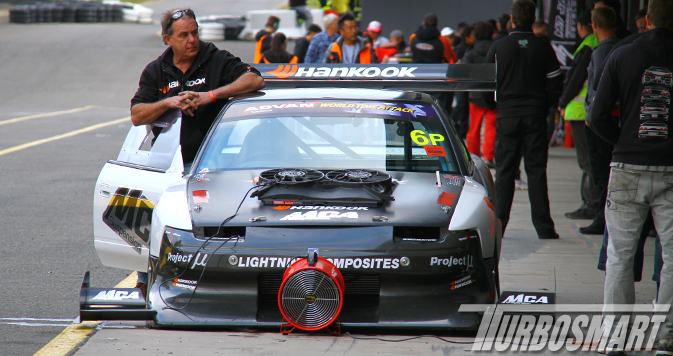 MCA Suspension's "Hammerhead" S13 (above and below) took out the 3rd outright with a little help from Turbosmart's fuel pressure regulator and hose clamps.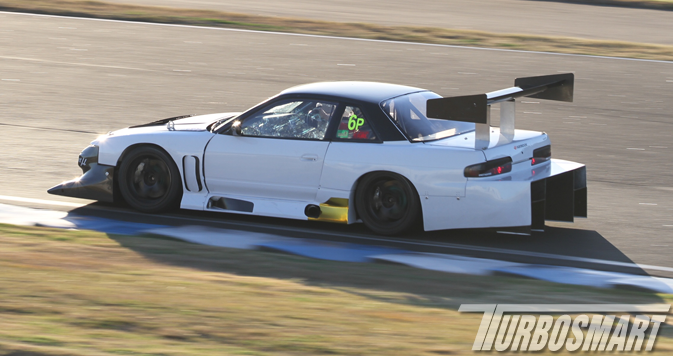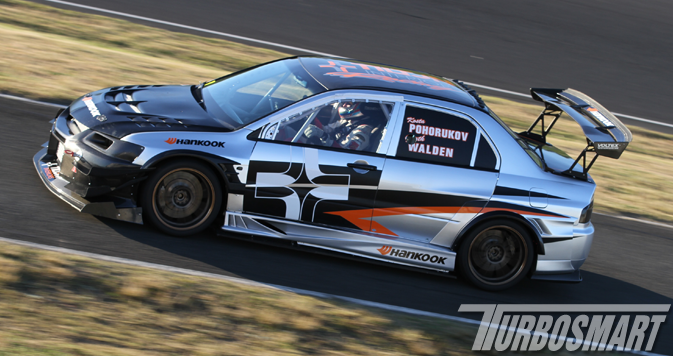 Tilton Interior's Evo (above) secured a 2nd overall place with a lap time of just 1:27.1820. A time that is even more remarkable considering the car's rather modest aero package. The Tilton Interior's Evo is using Turbosmart wastegates and BOVs.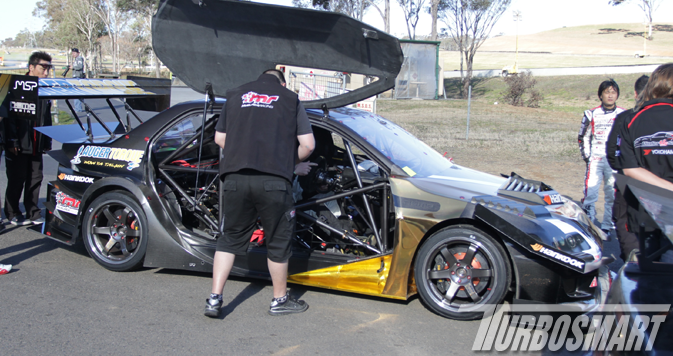 The star of the 2012 WTAC – Nemo Racing's Evo broke just about every track record at Eastern Creek becoming not only the World Time Attack Champion but also the fastest tin top to ever race around that circuit with a little help from Turbosmart wastegates.
Turbosmart would like to congratulate all the winners and wish them the best of luck at the next event.
Photo Credits: Apex Photography, Zero Tolerance Photography.
---