TopSpeed Ukraine's Nissan R32 GT-R Drag Car
---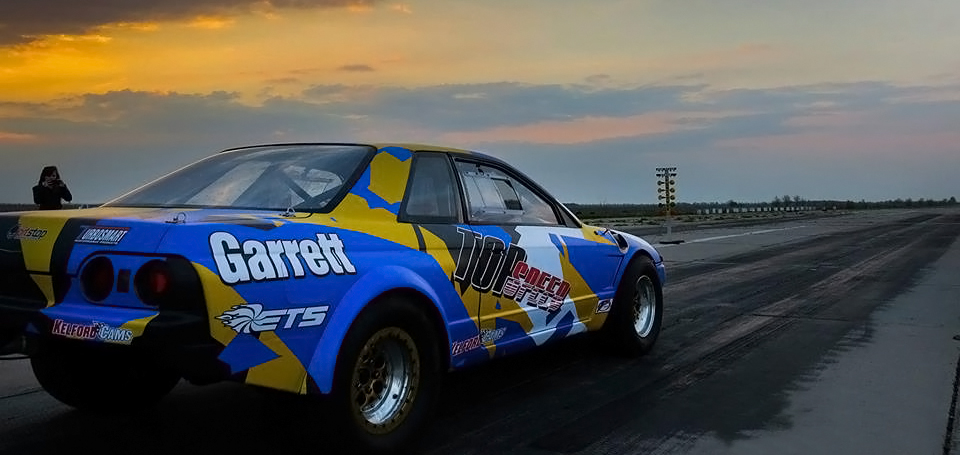 Ukraine is not normally a country that comes to mind when you think of drag racing. Indeed, they don't appear to have much infrastructure in the way of drag strips – but what they do have is an abundance of big, empty airfields.
It looks quite beautiful, really. A vast, abandoned relic of war being re-purposed for the pursuit of speed. Under the Ukranian sunset, the TopSpeed GT-R, a weed-ridden concrete runway and some makeshift timing gear make for an eerily picturesque sight.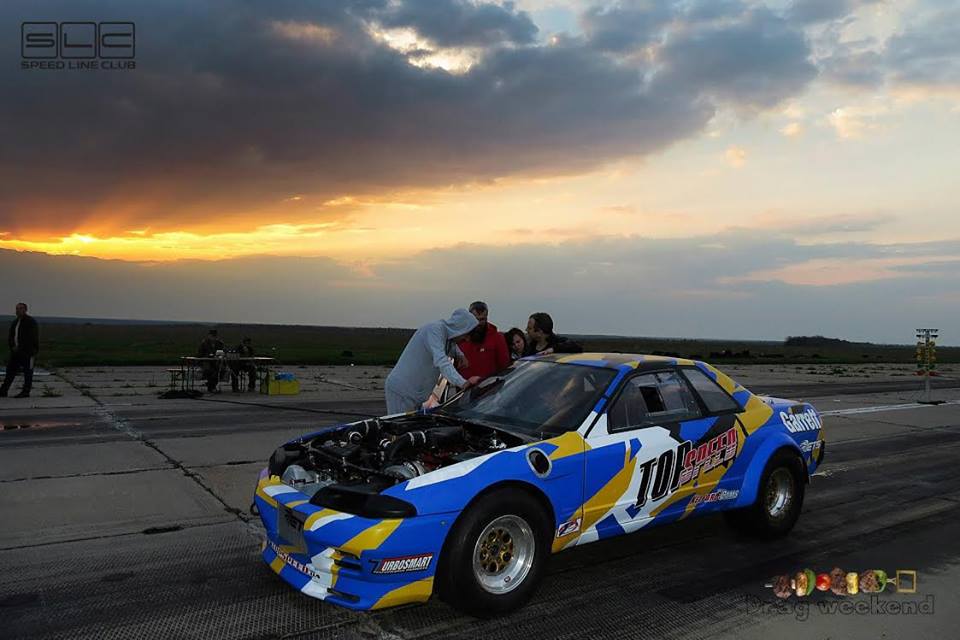 The car is impressive to look at – it really means business. It's even more impressive launching down a runway, with more vigour and urgency than any of the planes that used the same concrete.
But it's what's underneath and the story behind it that makes the TopSpeed R32 GT-R something really special.
Built by Andrey Kravchenko, the project started in 2010 when the car had an RB26 engine. This engine was worked continuously, transmissions changed and ECUs swapped in order to make the quarter mile times tumble.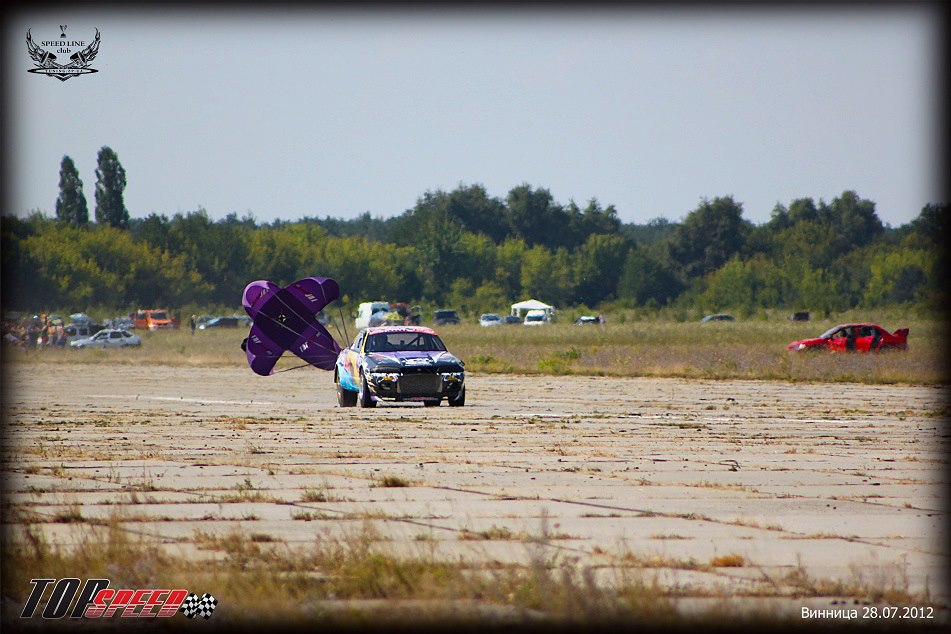 In 2014, the pinnacle of the car's RB-engined days, Andrey ran a 7.43 at Santa Pod drag strip in the UK – one of the rare occasions the car was actually run on a proper dragstrip with proper tarmac, and not lumpy, low-traction airfield concrete.
After this, Andrey knew that to get faster, the engine had to be rethought completely. And that meant bidding farewell to the trusty RB. The replacement engine still came from the same lineage, however – it was to be a VR38 V6 from the R35 GT-R. Twin-turbocharged and Turbosmart-equipped, of course.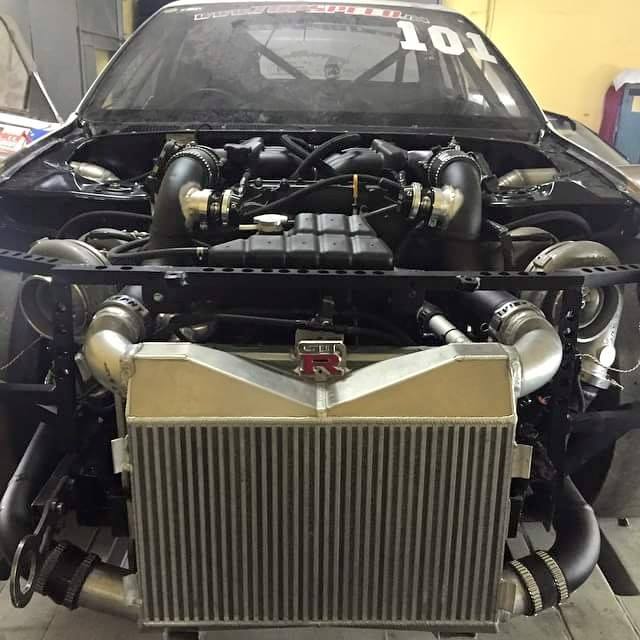 The idea came about simply because Andrey wanted to do something different, and many people were talking about how cool it would be to see a VR38 mated to an R32 transmission in an R32 body. And they were right, it is cool. And fast.
But it is still very much a work in progress, and a far bigger task to get this unique engine choice to the same level of power and reliability that the well-proven RB was. The potential of this new engine is exciting, though. And with his persistent dedication and serious drive, Andrey will hopefully have this car beating its own records in no time.
It's already looking pretty damn quick to us. It's amazing to see that a drag car of this calibre was made by people who had never seen it perform on a 'proper' dragstrip. We can't wait to see what times Andrey ends up getting out of the VR38 when the car hits some drag strip tarmac. It definitely could ruffle a few feathers.
---