Turbosmart at the IDRC Finals
---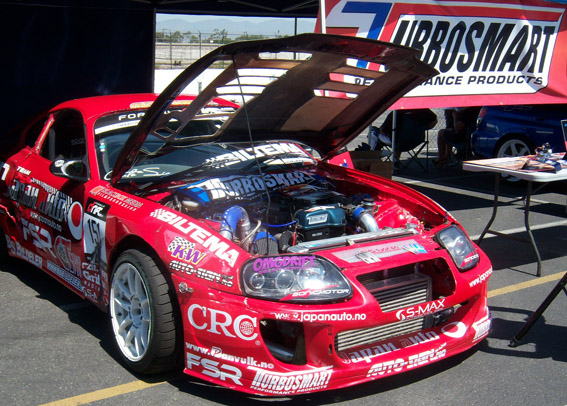 Turbosmart USA was proud to participate as both a Class sponsor of the Super Comp class (won by Sue Cerny) and as an Exhibitor. Turbosmart USA had a massive area populated by both product displays as well as Turbosmart Race Teams.
Some of the Turbosmart race cars in attendance were the Japan Auto/ Turbosmart Formula D Supra, Apollo Motorsports Turbosmart equipped STI, Jason Parks Turbosmart sponsored Outlaw FWD Acura, Brenden Mosher True Street Karmann Ghia, and the Exospeed Pro-Am FWD Honda Civic.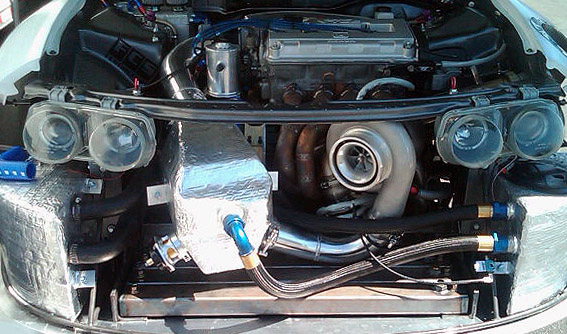 The event was very large with the only real issue being the weather. It was 106 degrees f making track conditions tricky and the participants were definitely suffering.
There was some additional controversy when Brenden Mosher made it to the finals in True Street where he was "mysteriously" matched up against a pseudo race car that was more than two seconds faster. Brenden displayed superior driving skills at the starting line but was soon passed by the race car. The runner up finish was well deserved. Next year, Brenden may just have a race car with license plates to even the score.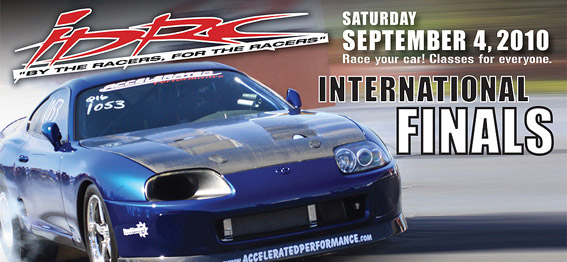 ---