Turbosmart at the MPMC Conference
---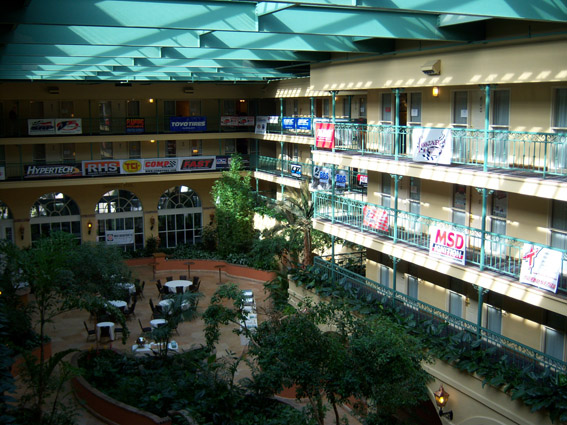 The World's leading Automotive Aftermarket Parts manufacturers and the country's most influential media representatives from press, online and TV have descended upon Los Angeles, California for the Media Trade Conference.
Turbosmart was in attendance with Turbosmart USA's General Manager – Marty Staggs proving very popular with no less than 14 meetings booked every day.
Having been asked to discuss a wide range of topics including industry trends, boost control technology, product development and the latest offerings from Turbosmart, Marty commented live from the conference:
"I am very impressed with the attendance and underlying excitement I am seeing this week. It is very satisfying to see that Turbosmart products are not only popular with the press but also in high public demand. This is a fantastic way to kick off 2011"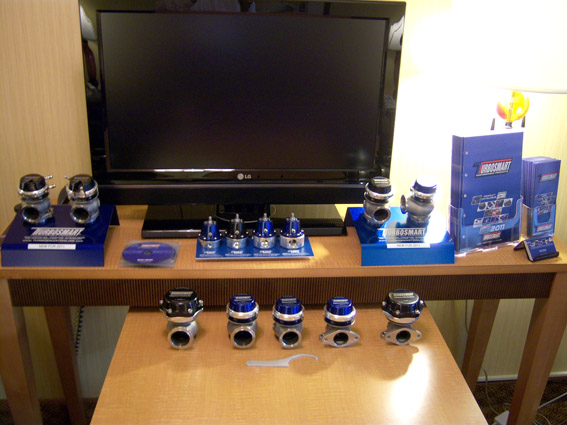 The hotel room is turned into a temporary Turbosmart Showroom for the duration of the conference.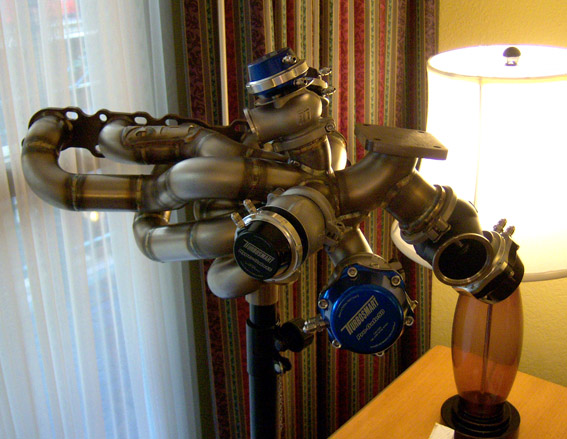 This clever, if somewhat strange-looking contraption showcases Turbosmart's latest range of external wastegates in their natural habitat.
The man himself, Turbosmart USA General Manager – Marty Staggs, surrounded by the "Blue Army" of TS products.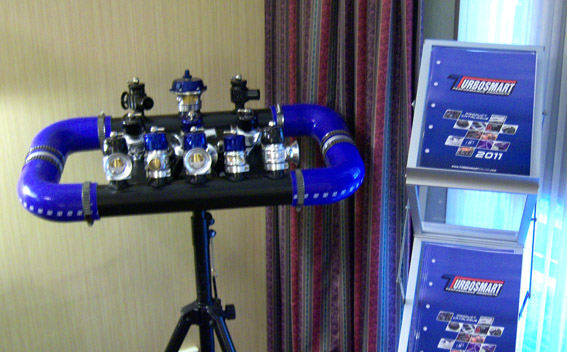 ---