Turbosmart BOVS on Nissan Saurus
---
Back in 1987 Nissan unveiled the Nissan Saurus prototype, a road car, which never made it into production. However Nissan Motorsport division, Nismo, quietly worked away on their version of the Nissan Saurus…
The later and more powerful version, a racecar came with an SR18DE, 1.8L 4cyl making 110kW at the flywheel, about 80-90kW at the wheels. Which, in a 510kg race car is a quick little package. However as it turns out, the engineers at Nismo thought ahead…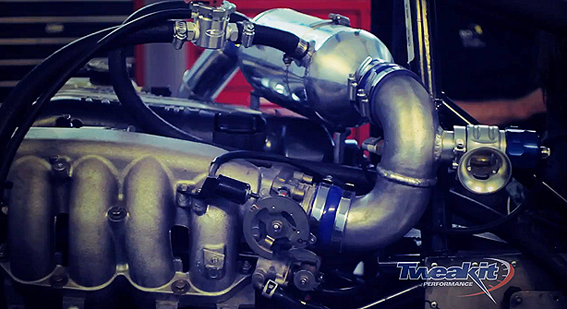 The car has a Subaru FWD gearbox, mounted in the rear with an adapter plate with mounting holes for bothFWD and RWD Nissan SR engines. The only SR Series motor designed for RWD is the SR20DE and SR20DET, so when the owner dropped an S15 Silvia SR20DET (2.0L Turbo) engine in, everything bolted up in a flash and the car purred in gratitude.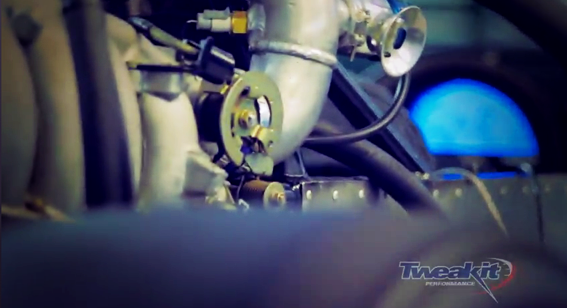 Using a Turbosmart's Supersonic Blow Off Valve, the car also features a PWR Water to Air Intercooler, Haltech Platinum Sport 1000 ECU, Haltech Racepak Dash, Open Exhaust and Slicks… it's now a serious Super Sprint contender. 185kW at the wheels, it's not exactly massive as SR20 Turbos go.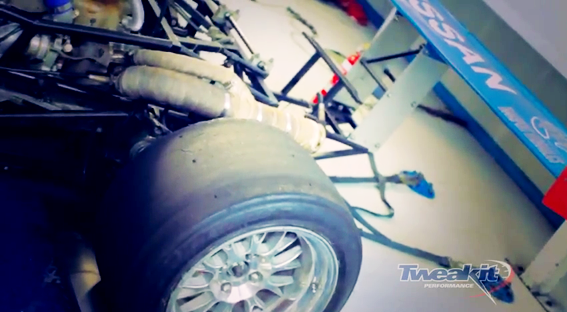 However put into perspective, the power to weight ratio is 2x better than the 2012 facelift Nissan GT-R… the one with 390 flywheel kW. So when I say that the car has finished on the podium each time it's been out… no surprises?
Yes, the customer is talking about adding more power, double the power is definitely on the cards with a bigger turbo, some more boost all on the way, and when combined with the car's light weight it should be a potent package.

---