Turbosmart Flying 500 Entrant: Charles Warland's RB26 Datsun 260Z
---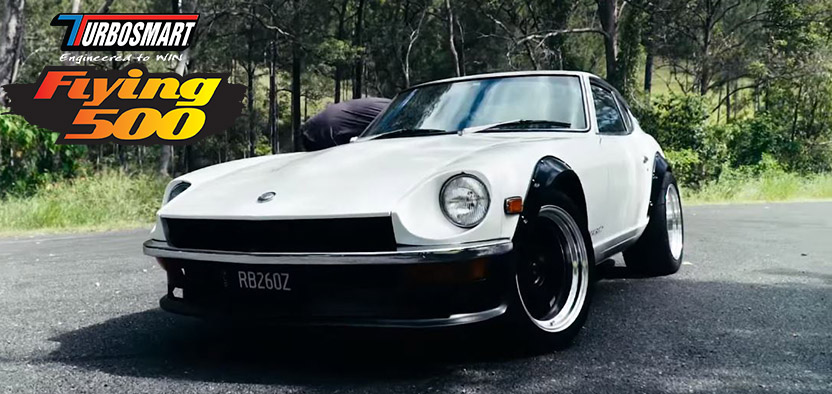 Did you miss the last two entrant profiles? Click through to read about Mercury Motorsport's Nitto R34 and PJ's S13.
This week, we introduce a fresh face to the Turbosmart Flying 500 grid. Unlike PJ and Nitto, Charles Warland and his Datsun 260Z have never taken on the Sydney Motorsport Park straight, but that doesn't mean he's not one to watch.
The Turbosmart Flying 500 is a competition of Australia's fastest street cars, to see who can set the highest top speed over 500 metres on the straight of Sydney Motorsport Park, during World Time Attack Challenge. This year, Flying 500 is back – bigger and faster than ever.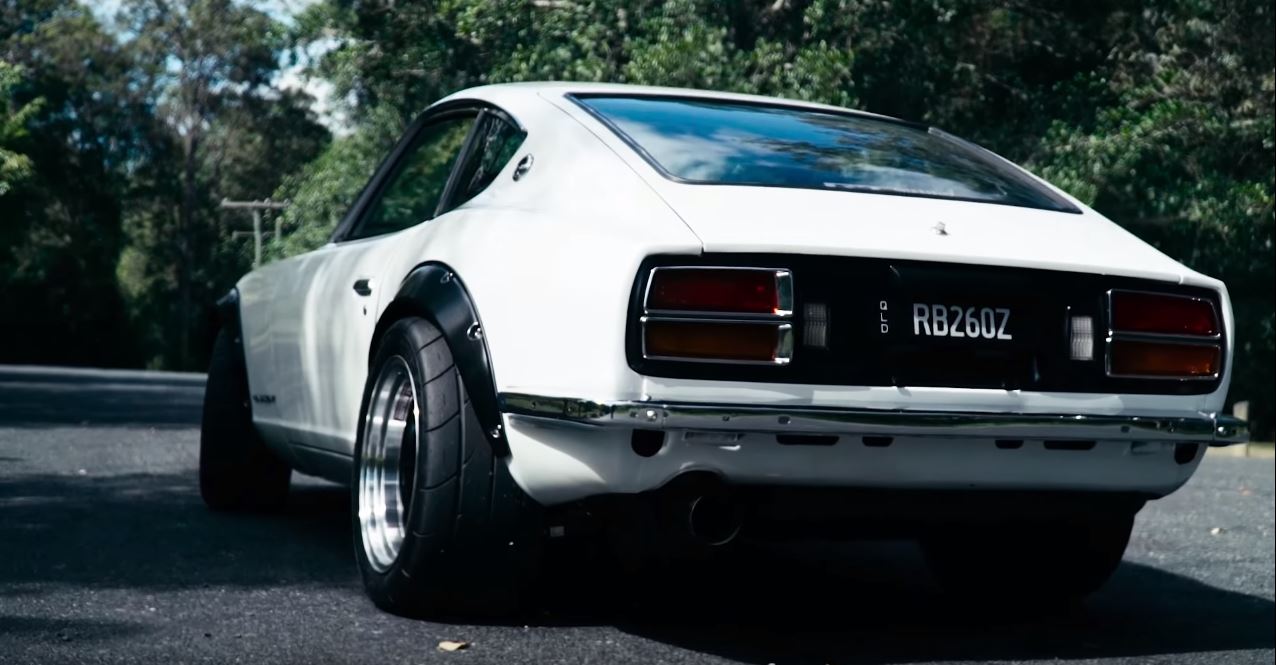 Charles' Datsun is, put simply, a masterpiece. It would not look out of place in a museum, such is its elegant bodywork with just enough modification to help it look the part. Only the wide tyres and beefy flares hint at that this immaculate Datsun isn't what it seems. Of course, if it's in the Flying 500, there must be something pretty serious going on under the hood.  In fact, the car only recently raised plenty of eyebrows at the Motive DVD Drag Battle, where the Datsun came out as the third placed 2WD entrant overall.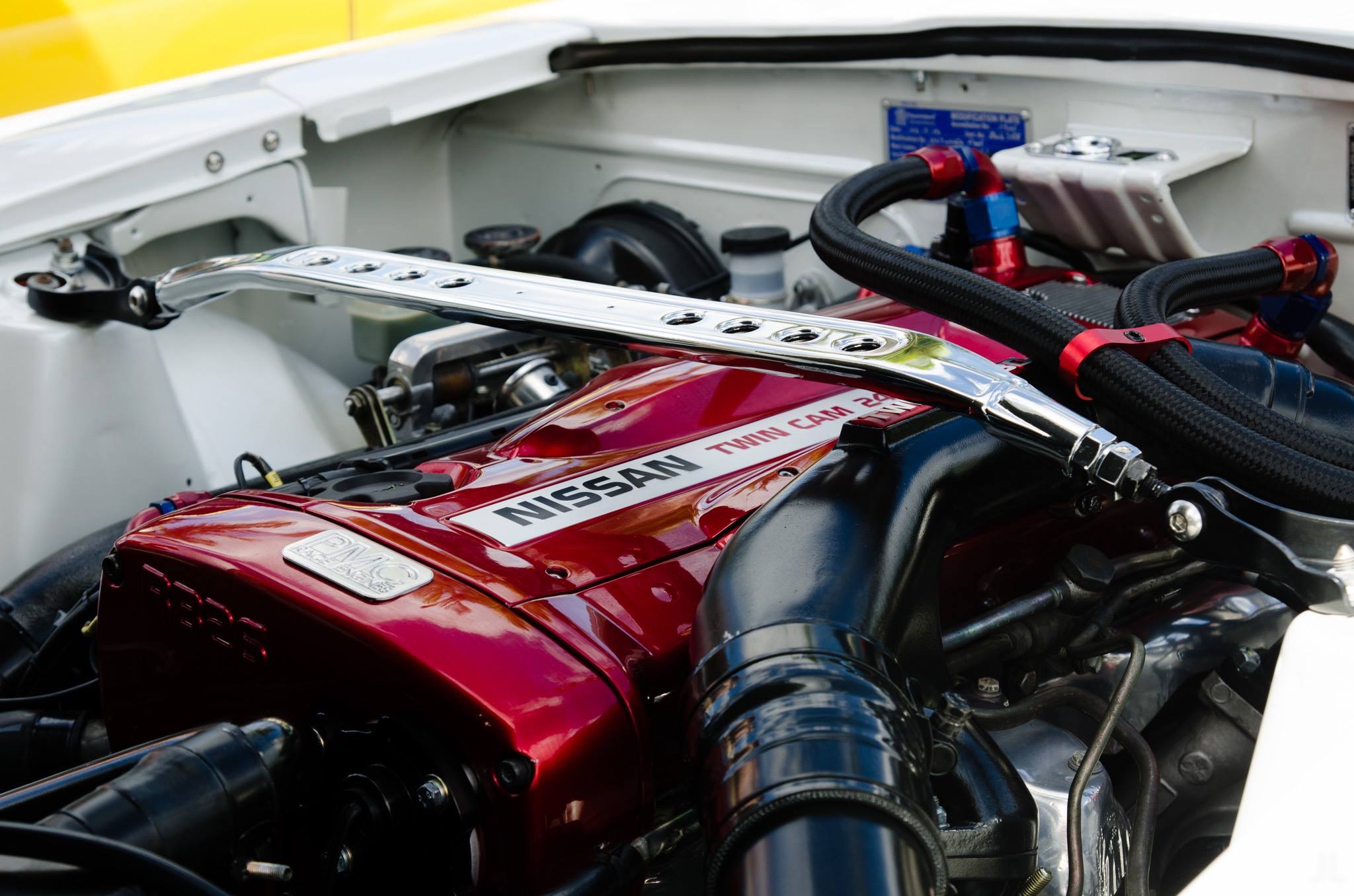 Under the sleek bonnet sits a worked RB26, bolted up to a PPG 6 speed sequential 'box. This car really is a case of being beauty and the beast. Let's let the numbers speak for themselves. 506kW at the rear wheels, in a car tipping the scales at 1150kg. Billet driveshafts make sure all that power gets to the wheels without breaking anything, while Wilwood brakes help bring the car to a halt when everything gets too wild. A Turbosmart Race Port BOV keeps compressor surge at bay under 24PSI of boost. All of this has allowed the car run 9 second passes on street tyres, with a full interior.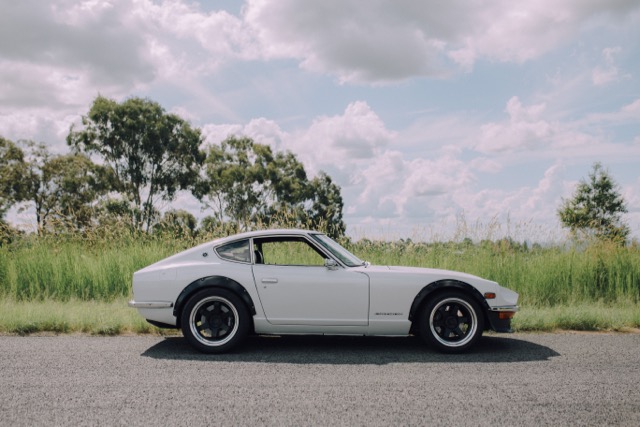 A lot of passion has gone into this homebuilt Datsun, and the result is something to behold. Charles describes it as a road-going race car due to the way the car feels to drive, but it still has a fully equipped interior that matches the exterior, fully restored with just enough modern amenities to make it both functional and beautiful.
Make sure you're at WTAC to check out this masterpiece in the flesh. And then watch it at full noise down the straight. Few cars blend show-stopping looks with unbelievable performance quite like this one.
Follow the ongoing progress with Charles' 260Z on Facebook.
---