Turbosmart Flying 500 Entrant: Dennis O'Malley's Ford-powered R32 Skyline
---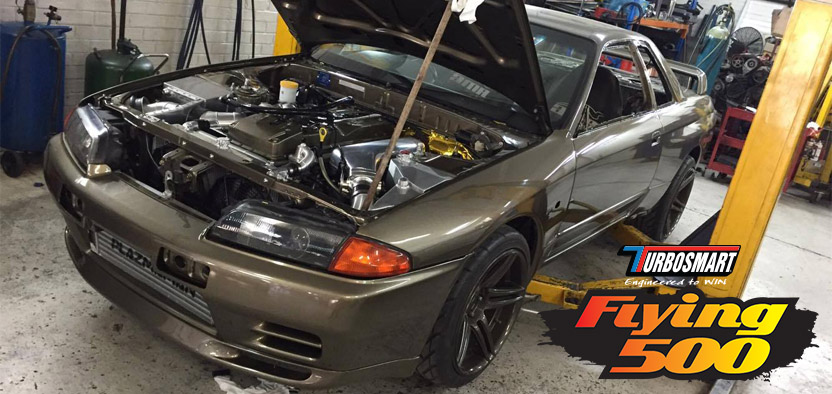 The second wildcard entry in this year's Turbosmart Flying 500 is a clash of cultures, and an excellent one at that. There are four R32 Skylines competing in the Flying 500, but this one is not like the others. Whereas the three R32 GT-Rs are running worked versions of the RB engines they came with from the factory, Dennis O'Malley's R32 GTS-t has had a heart transplant with another straight six. One much larger than any factory RB, and much more Australian.
The Turbosmart Flying 500 is a competition of Australia's fastest street cars, to see who can set the highest top speed over 500 metres on the straight of Sydney Motorsport Park, during World Time Attack Challenge. This year, Flying 500 is back – bigger and faster than ever.
This 1992 GTS-t left Japan with a little RB20DET. Now it has twice the displacement, thanks to a Ford Barra turbocharged 4.0-litre six under the bonnet. It's a setup that is sure to get the import elitists furious. The RB is a great engine, but the Barra is capable of amazing things, and it has the killer advantage of all that extra displacement.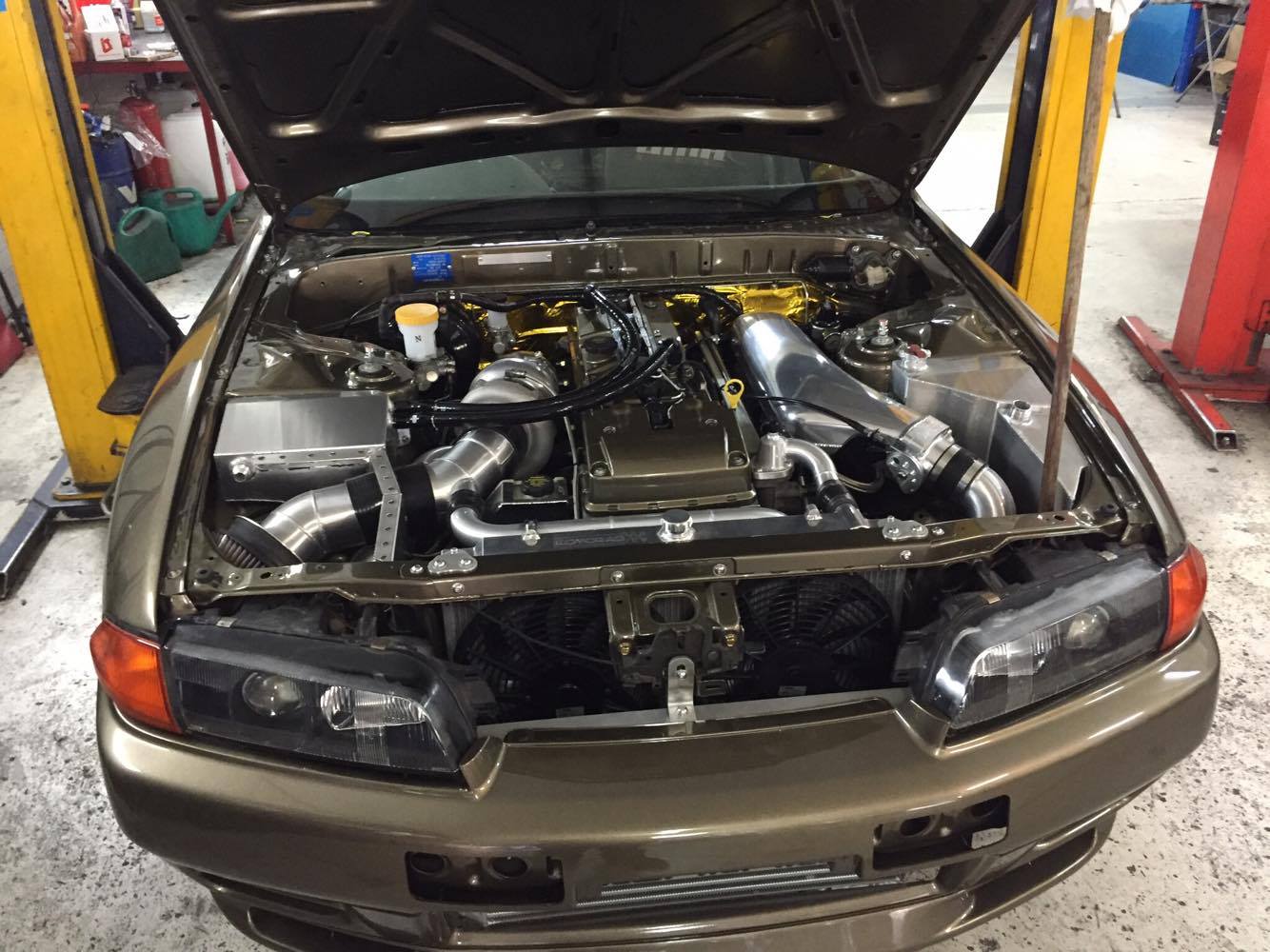 The BF FPV F6 engine was rebuilt by Mick's Motorsports. Even though the F6 was a great deal heavier than the R32, the car couldn't really be associated with the word, 'underpowered'. Not content with the power out of the box, Dennis added a Precision 6767 turbocharger, 6boost manifold, and twin Turbosmart Hypergate 45 wastegates. A Plazmaman intake manifold, throttle body, and intercooler take care of the cold side. All the custom fabrication was performed by Dennis himself at his northern Sydney-based workshop, Grim Performance.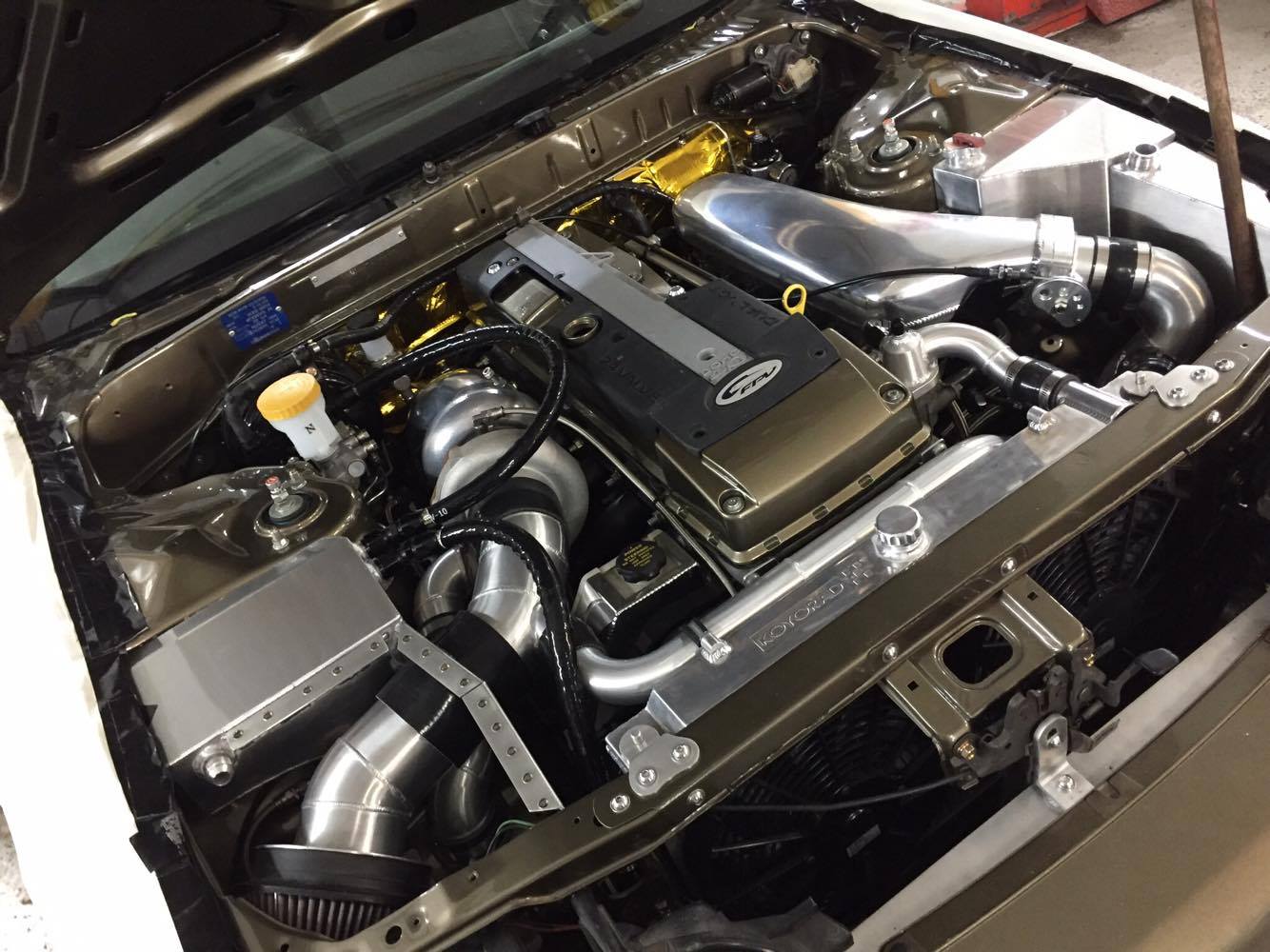 Aesthetically, the GTS-t has benefited from genuine Nissan R32 GT-R front and rear guards, and a striking metallic brown paint job.
The engine package is good for 978hp (730kW) at the rear wheels on 32PSI of boost, which puts this very different R32 right in the power ballpark of the highly tuned RB-engined versions it will be competing against.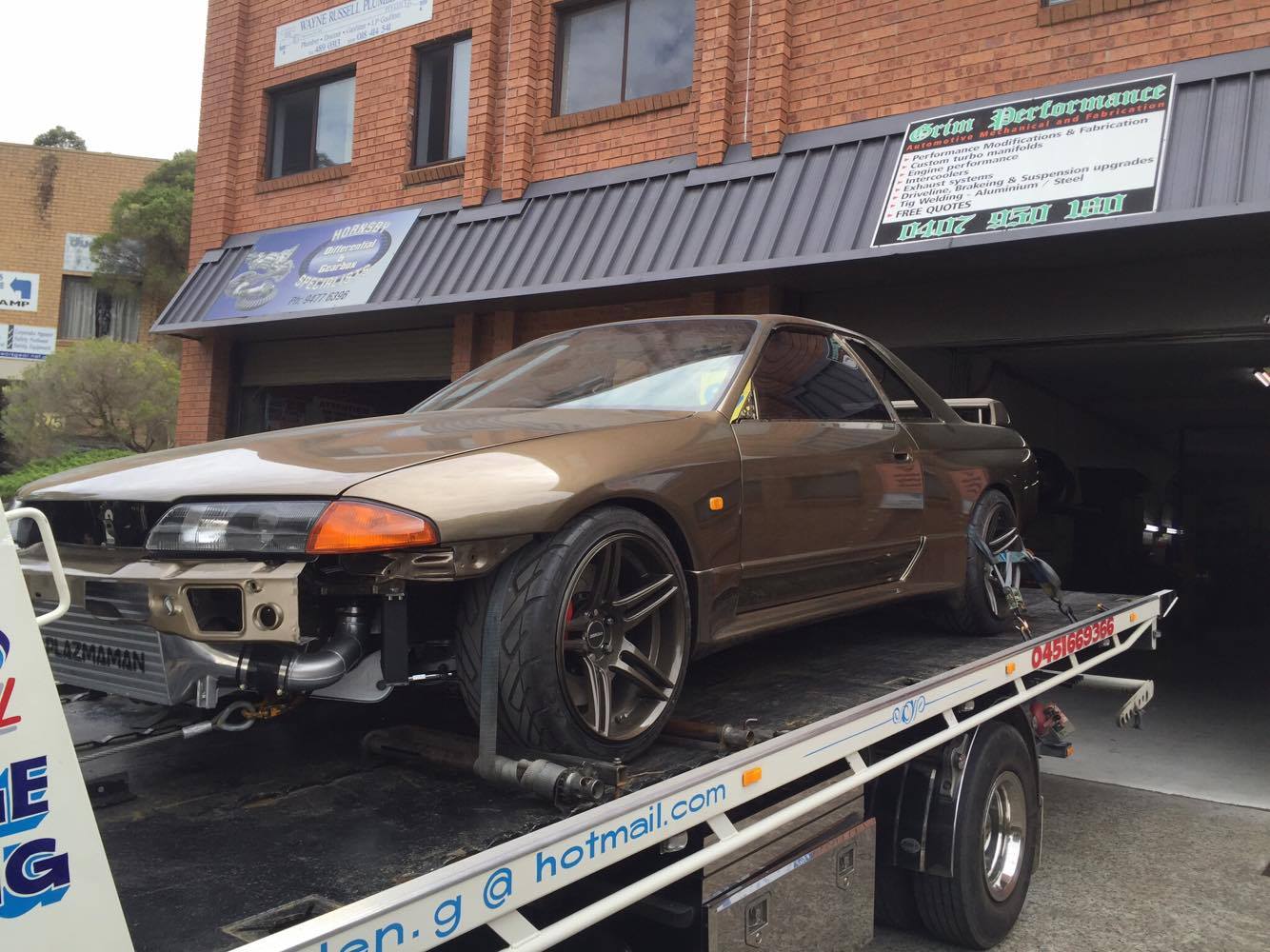 Will the Ford-engined Nissan prove there is another way, or will the RB reign supreme? World Time Attack Challenge and the Flying 500 are less than a week away. You wouldn't want to miss out on the action, would you?
Have you missed our previous Flying 500 entrant profiles? Check out Charles Warland's Datsun 260Z, Goleby's sleeper Corolla van, Nemanja's 1150rwhp street FPV, John Di Mauro's Farm Ute, Robert Marjan's 'JUN II' GT-R, Mick's Motorsports' Evo 8, Just Engine Management's R34 GT-R, Precision Automotive Racing's R35 GT-R, R&V Autoworx's B18 turbo Honda Civic, and Motorsports Mechanical's R32 GT-R.
---