Turbosmart Flying 500 Entrant: Just Engine Management's R34 GT-R
---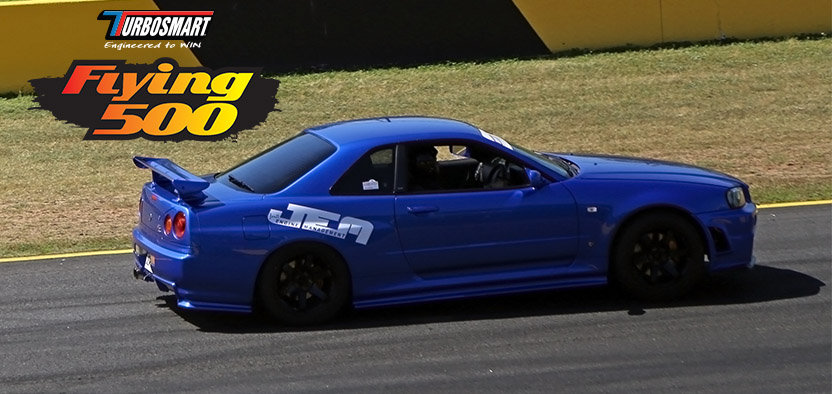 The reigning champion returns. Adam Neish's blue R34 GT-R comes into this year's Turbosmart Flying 500 with a title to defend. Last year, the Just Engine Management R34 edged narrowly edged out the competition to be named the Flying 500 champion.
The Turbosmart Flying 500 is a competition of Australia's fastest street cars, to see who can set the highest top speed over 500 metres on the straight of Sydney Motorsport Park, during World Time Attack Challenge. This year, Flying 500 is back – bigger and faster than ever.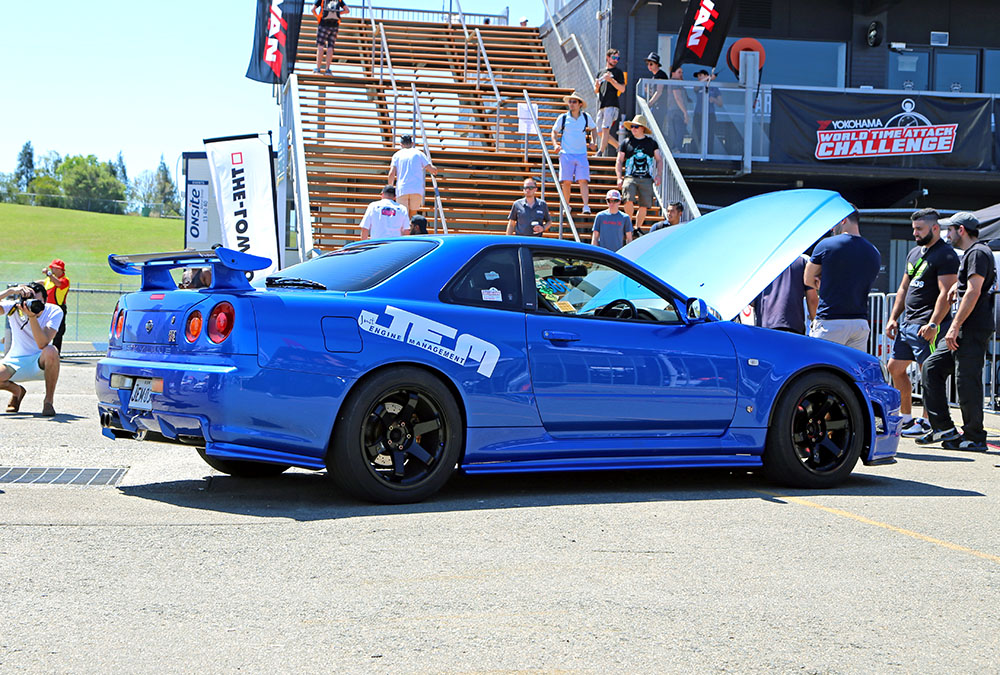 With over 1000hp (750kW) at all four wheels, the Bayside Blue R34 gives little away from its outside appearance. Nevertheless, it's a beautifully restrained and well-executed example of an R34 GT-R, and its subtle cosmetic modifications show off the car's distinctive shape excellently.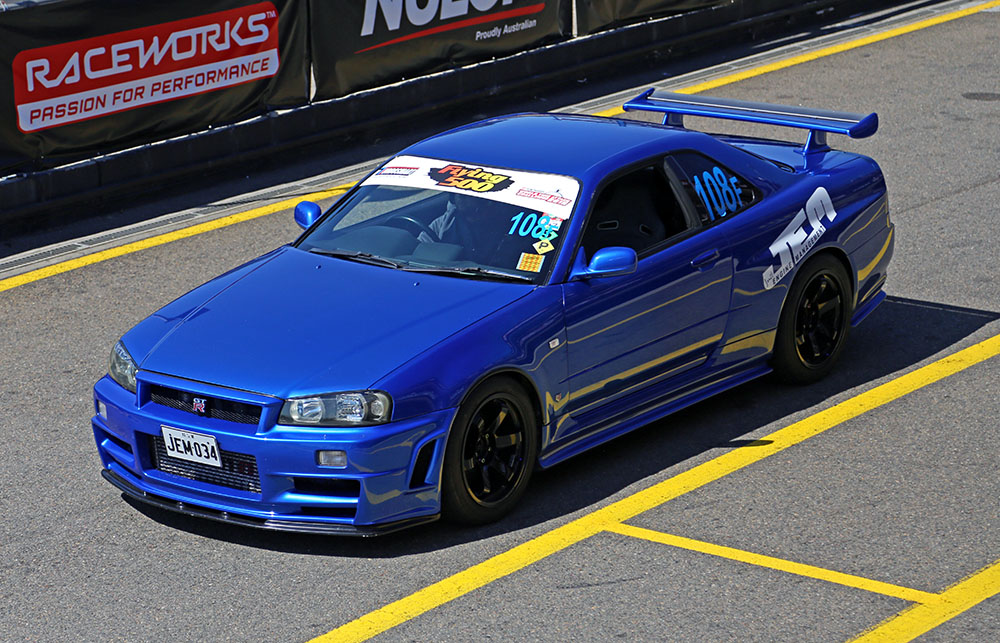 After all, when you're making over 1000hp in a fully road-registered, daily-driven street car, there's no need for the exterior to shout. The tuned RB does all the shouting, and it does it well. The RB26DETT has been stroked out to 2.8-litres with a Tomei stroker kit. A Nissan N1 block is used to help cope with 40PSI of boost, provided by a single Precision turbocharger and kept in check by a Turbosmart wastegate. E85 fuel provides the power figures, however full flex capability helps it perform street car duties, when E85 isn't available. The fuel system is backed up by a Turbosmart fuel pressure regulator. The combo is good for a mid 9 second quarter mile, not to mention enough to keep the competition at bay in last year's Flying 500.
Listen to that RB scream as it revs into the stratosphere in the video below:
Will JEM's R34 be able to hold off the competition for a back-to-back win? Or will new players have the speed to dethrone the reigning champ? You'll just have to get to World Time Attack Challenge on 14-15 October to find out!
Have you missed our previous Flying 500 entrant profiles? Check out Mercury Motorsport's Nitto R34 GTR, PJ's all wheel drive S13, Charles Warland's Datsun 260Z, Goleby's sleeper Corolla van, Nemanja's 1150rwhp street FPV, Birrong Automotive's clean R34 GTR, John Di Mauro's Farm Ute, Jamie Heritage's V8 AWD TA22 Celica, Robert Marjan's 'JUN II' GT-R, and Mick's Motorsports' Evo 8.
---