Turbosmart Flying 500 Entrant: Lachlan Nicholas' Toyota Aristo
---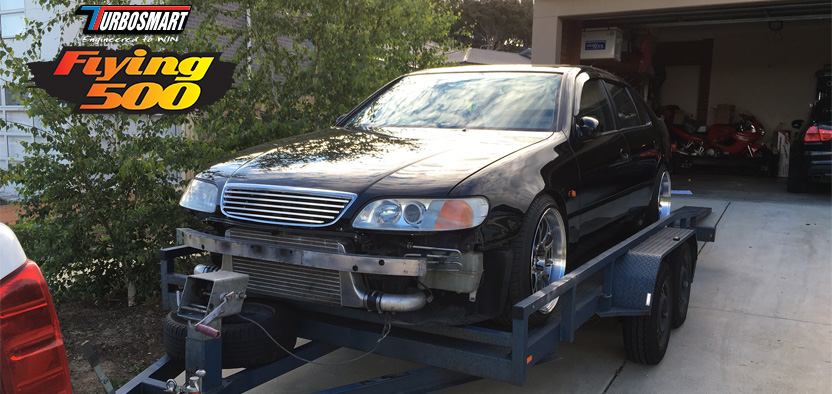 In this year's Flying 500, we offered up a couple of wildcard entries to punters with cars we thought would offer a bit of a spectacle for the crowds. Lachlan Nicholas' home-built Toyota Aristo is one of the cars we chose to take on some of Australia's best-known tuning workshops.
The Turbosmart Flying 500 is a competition of Australia's fastest street cars, to see who can set the highest top speed over 500 metres on the straight of Sydney Motorsport Park, during World Time Attack Challenge. This year, Flying 500 is back – bigger and faster than ever.
The JDM version of the somewhat unloved Lexus GS300 came from the factory with a 2JZ-GTE, the same twin-turbo 3.0-litre six that powered the legendary Mark IV Supra. The Aristo is one of two cars flying the flag for the Toyota JZ engine in the Flying 500, the other being Kristian Goleby's sleeper Corolla van.
Much like the JZ's arch rival, Nissan's RB, the engine is more loved for its potential as a basis for modifications, rather than any particular power prowess in stock form. The Aristo's 2JZ has been treated to some tasty modifications to bring the power figure up. A built head is matched with a stock bottom end, while the twin turbos have been binned in favour of a single big Precision 7675 turbo. A bigger fuel system running E85 helps support the powerplant, while a built automatic gearbox with a 4200rpm stall converter gets the car off the line, fast.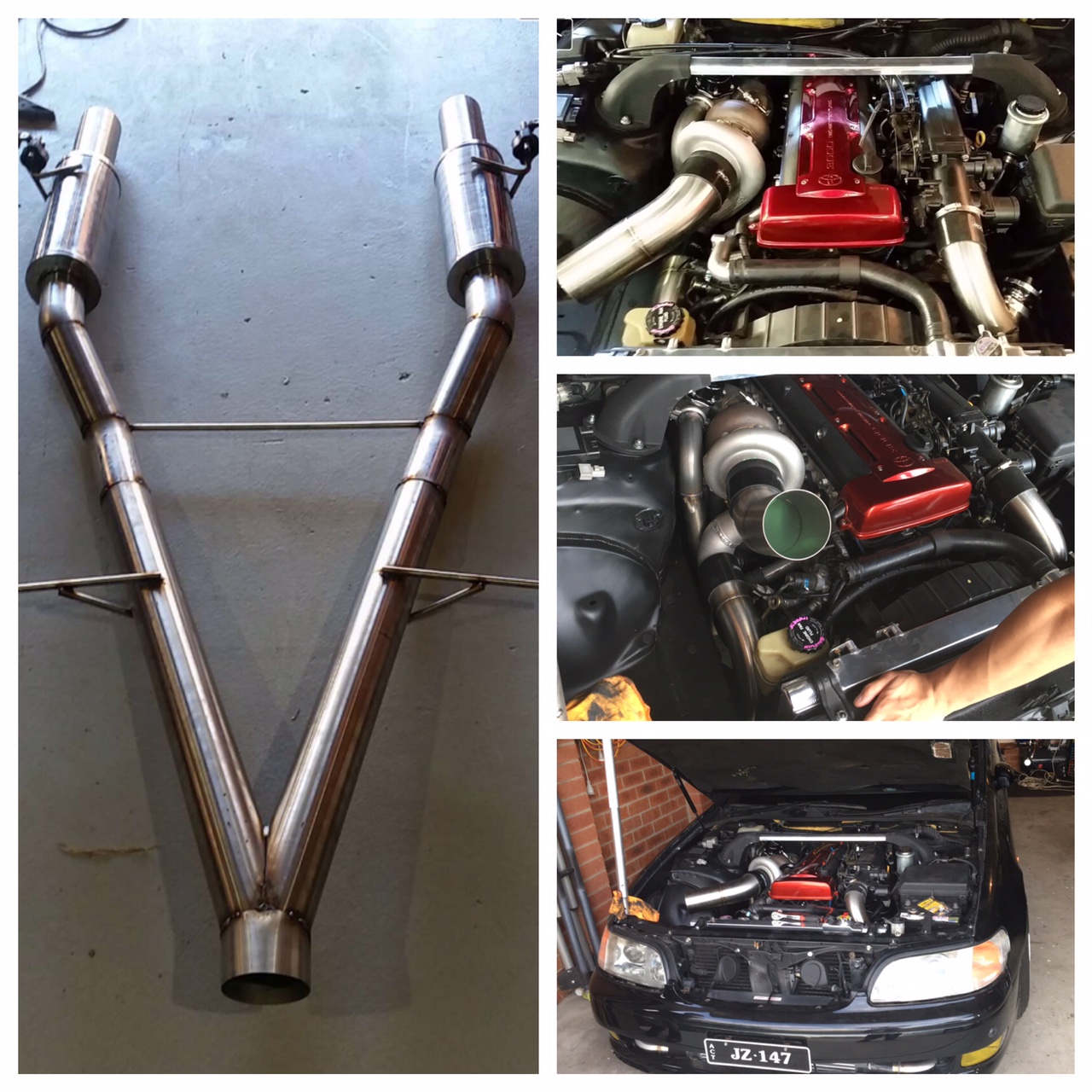 Want to see how the lone 2JZ stacks up against the RB-engined rivals in the Flying 500? Get yourself to World Time Attack Challenge!
Have you missed our previous Flying 500 entrant profiles? Check out Mercury Motorsport's Nitto R34 GTR, Charles Warland's Datsun 260Z, Goleby's sleeper Corolla van, Nemanja's 1150rwhp street FPV, John Di Mauro's Farm Ute, Robert Marjan's 'JUN II' GT-R, Mick's Motorsports' Evo 8, Just Engine Management's R34 GT-R, MPW Performance's HSV Clubsport, Precision Automotive Racing's R35 GT-R, R&V Autoworx's 750hp Honda Civic and Motorsports Mechanical's R32 GT-R.
---