Turbosmart Flying 500 Entrant: Motorsports Mechanical's R32 GT-R
---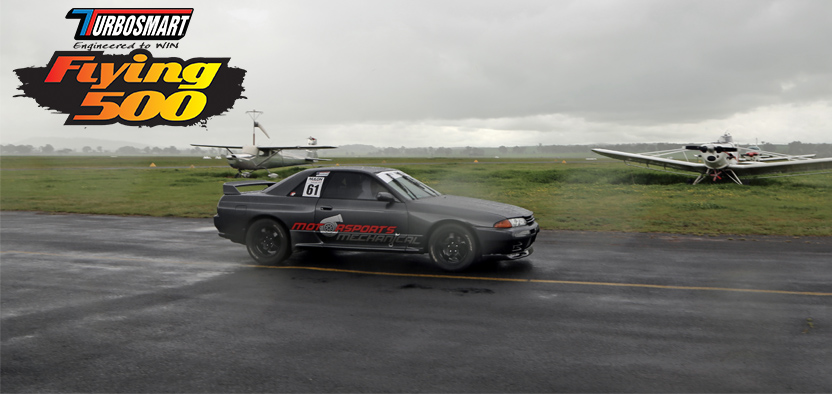 Adding more fuel to the fire that is the GT-R turf war in the Turbosmart Flying 500, Motorsports Mechanical's R32 is entering the competition with some recent wins under its belt, and a taste for blood.
The Turbosmart Flying 500 is a competition of Australia's fastest street cars, to see who can set the highest top speed over 500 metres on the straight of Sydney Motorsport Park, during World Time Attack Challenge. This year, Flying 500 is back – bigger and faster than ever.
The grey R32 GT-R was built by Motorsports Mechanical for a customer of the workshop. We witnessed the car surprise everyone with its speed at the Nulon Nationals drag racing event at Cootamundra last month. This road-registered street car ran 11 consistent mid-9 second passes throughout the weekend. Eventually, a 9.4 was enough to edge out the competition.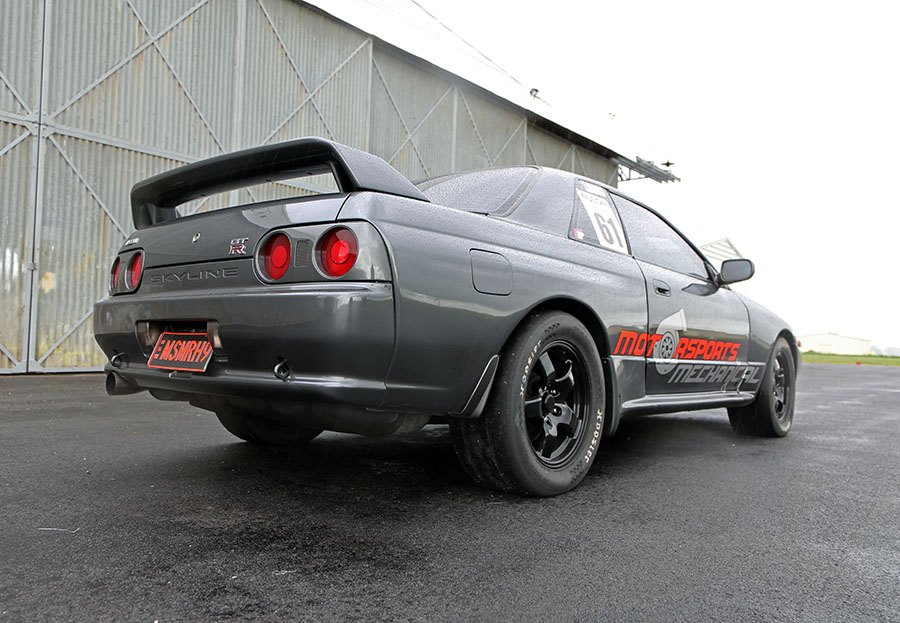 The RB26 has been stroked out to 2.8 litres with a Nitto stroker kit, with a single Precision turbo working to push out 690kW (925hp). All-wheel-drive traction fed through a PPG synchro gearbox helped secure those consistently fast times, despite the wet conditions and imperfect runway surface.
37PSI of boost is kept in check by a Turbosmart eBoost2 boost controller with four-port solenoid, external wastegate, and Type 5 Plumb Back BOV, while an FPR3000 fuel pressure regulator backs up the fuel system in this impressive build.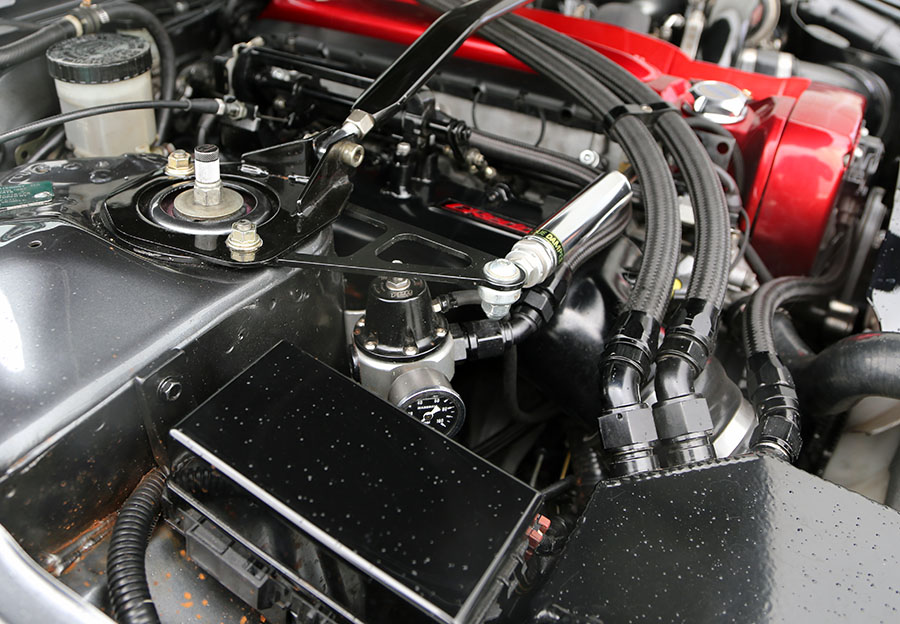 With the battle heating up, it's still anyone's guess as to which car could take out the top spot at the Flying 500. Will the Motorsports Mechanical R32 have what it takes to hold back the competition, and who will win the GT-R turf war? You'll have to get to World Time Attack Challenge on 14-15 October to find out!
Have you missed our previous Flying 500 entrant profiles? Check out Mercury Motorsport's Nitto R34 GTR, Charles Warland's Datsun 260Z, Goleby's sleeper Corolla van, Nemanja's 1150rwhp street FPV, John Di Mauro's Farm Ute, Robert Marjan's 'JUN II' GT-R, Mick's Motorsports' Evo 8, Just Engine Management's R34 GT-R, MPW Performance's HSV Clubsport, Precision Automotive Racing's R35 GT-R, and R&V Autoworx's B18 turbo Honda Civic.
---