Turbosmart Flying 500 Entrant: Nemanja's FPV F6
---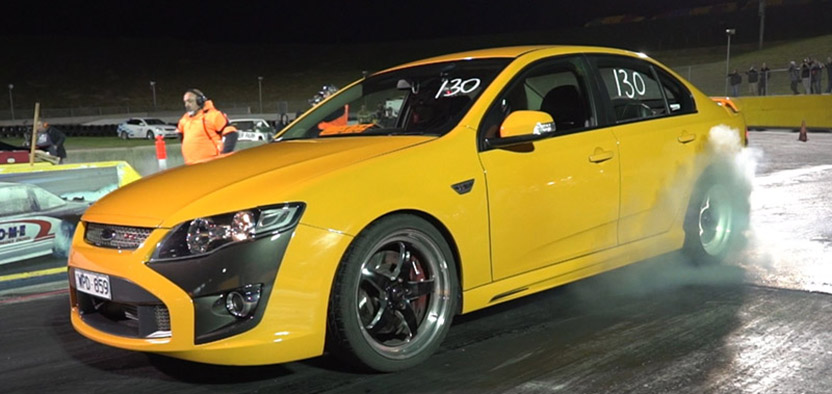 Have you missed our previous Flying 500 entrant profiles? Check out Mercury Motorsport's Nitto R34 GTR, PJ's Quick Bits S13, Charles Warland's Datsun 260Z and the Goleby's Parts Corolla van.
For this week's entrant profile, we're back into the modern cars, and the first of a few very different examples of Aussie muscle that you will find on the Flying 500 grid.
The Turbosmart Flying 500 is a competition of Australia's fastest street cars, to see who can set the highest top speed over 500 metres on the straight of Sydney Motorsport Park, during World Time Attack Challenge. This year, Flying 500 is back – bigger and faster than ever.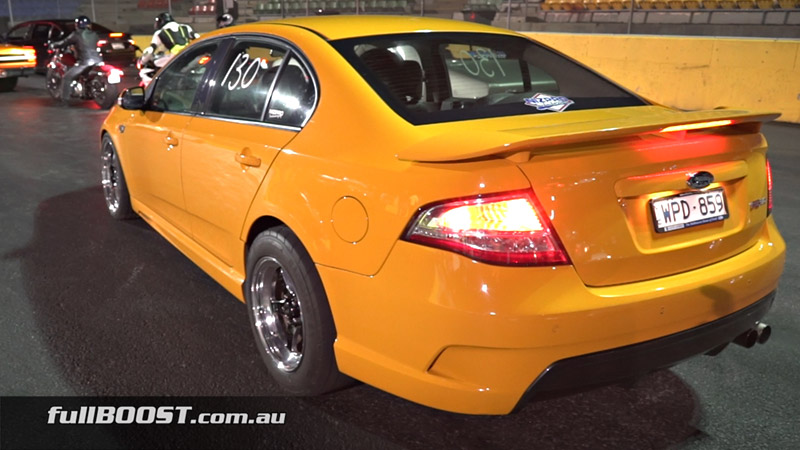 Nemanja's FG FPV F6 is representing the best of the blue oval at the Flying 500. Claimed to be Australia's fastest FG Falcon, its outside appearance doesn't quite give away just how much of a weapon this car is. This F6 is still a genuine street car, and maintains a full interior, factory IRS rear end, and the standard ZF 6 speed auto, albeit beefed up with a Nizpro stage 3 kit and a Circle D stall converter to help get it off the line at the drag strip.
However, the Falcon's 4.0-litre six has been rebuilt with upgraded pistons and conrods. Tuned by Quickbitz in Melbourne, a massive 40PSI of boost is fed to the engine by a Precision 8285 turbo, through the stock intake manifold.
All that is good for a measured 1150hp (857kW) at the rear wheels. It has set a best time of 8.902 at 157.89MPH at Calder Park. It might be worth reiterating that this is still a full street car that does get used to cart kids around – its race weight is a hefty 1909kg, and it still runs eights, on pump E85. Watch Fullboost's video of the car in action below.
So there's no doubt that Nem's F6 has the power to be a front runner at the Flying 500, but the question is whether he can get all that power down smoothly enough to make it count against the all-wheel-drive competition. Previously, high-powered turbo Falcons have been famous at the Flying 500 for creating a 500 metre tyre smoke screen due to the lack of traction.
Either way, it's going to put on a damn good show. Make sure you're at World Time Attack Challenge to see this and fourteen more of Australia's fastest street cars battle it out for speed supremacy at the Turbosmart Flying 500.
---