Turbosmart Flying 500 Entrant: StreetFX x Forza R32 GT-R
---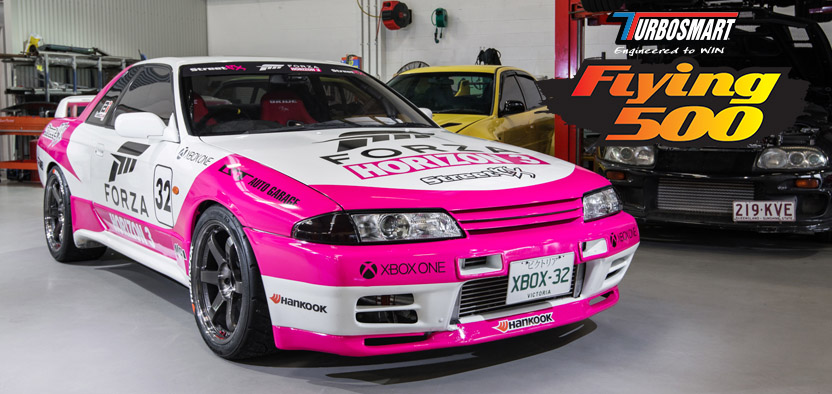 To celebrate the launch of Forza Horizon 3, the free-roam racing game based in Australia, two cars were built as an ode to Aussie car culture. One was a tuned, supercharged HSV GTS, and the other was this R32 Nissan GT-R. Having proved its worth against the HSV, it's now taking on an even bigger battle – some of the big names in the tuner world in the Turbosmart Flying 500.
The Turbosmart Flying 500 is a competition of Australia's fastest street cars, to see who can set the highest top speed over 500 metres on the straight of Sydney Motorsport Park, during World Time Attack Challenge. This year, Flying 500 is back – bigger and faster than ever.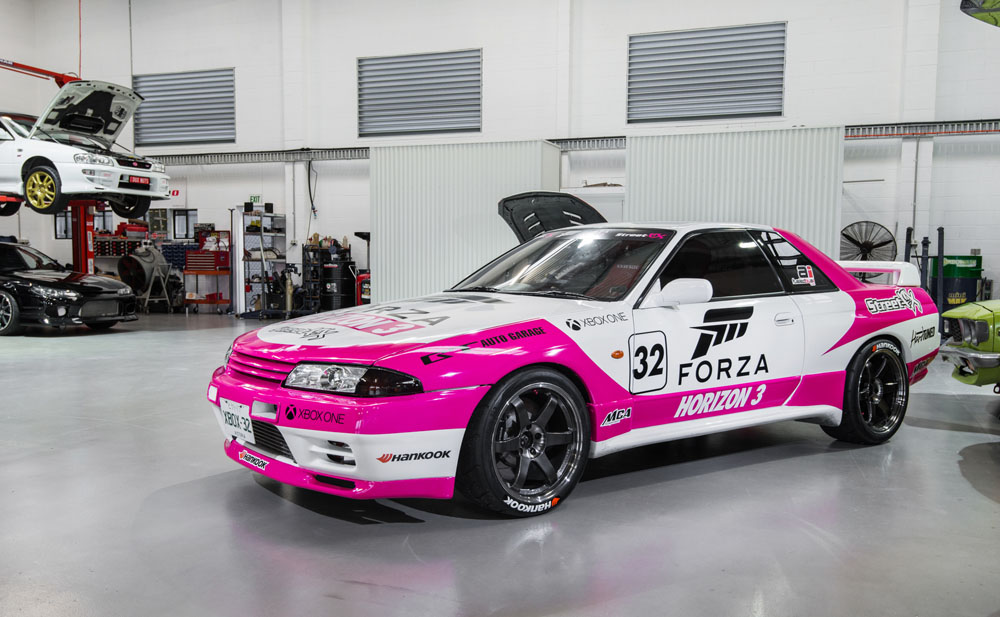 The R32 GT-R has a special place in our local car culture. It is perhaps the import that proved the might of JDM cars in Australia, when they came to dominate the Australian Touring Car Championship. The nickname 'Godzilla' was coined here, when the Japanese intruders proved to be unbeatable on Aussie racetracks.
Since then, a new era of appreciation for these cars has emerged. One look at the Turbosmart Flying 500 line-up will prove the importance of this car in the local tuning scene. Building a 9 second GT-R is almost a rite of passage for any automotive workshop wanting to prove its prowess, and with the advent of events like roll racing.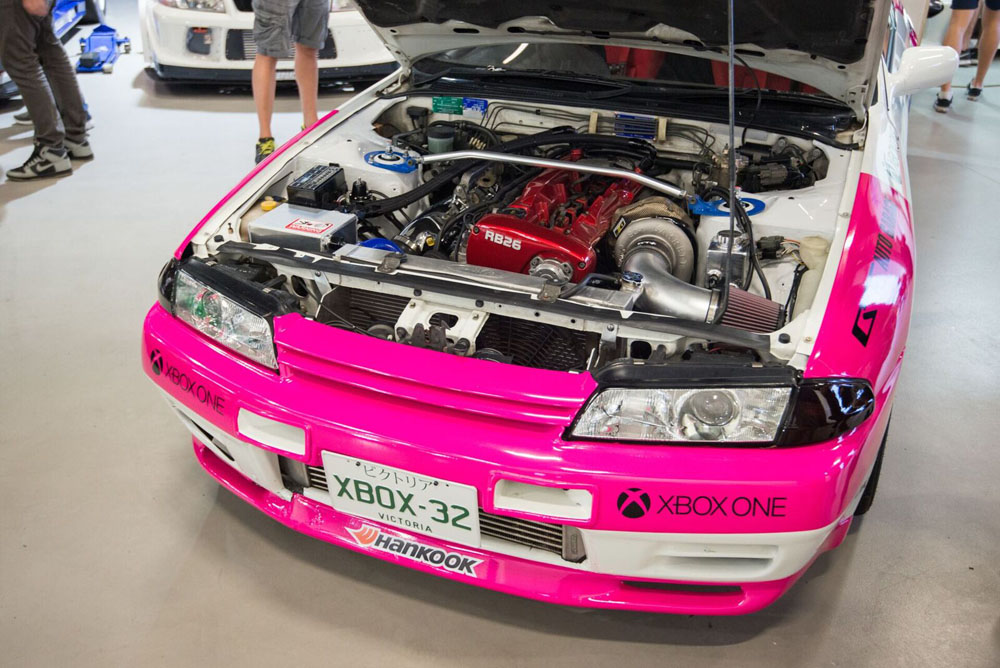 The StreetFX Forza Dream Machine GT-R was built by GT Auto Garage, with the help of MotiveDVD. The engine was rebuilt by JHH Racing. The set up comprises of a 2.8-litre Nitto stroker, with a Garrett GTX3582R donated from MotiveDVD's project R32, mated up to a 6boost manifold and Turbosmart ProGate 50 external wastegate. An upgraded fuel system with a Turbosmart FPR2000 fuel pressure regulator provides the E85 the engine with E85. A Turbosmart Race Port BOV takes care of compressor surge.
On a conservative 18PSI tune, the car put down over 600hp at the hubs. With the boost turned up to 27PSI and car's ignition system at max capacity, the hub dyno recorded a 720hp figure. The team behind the car have continued to make changes since then, with the aim to bring the quarter mile timeslip down into the 9s.
Watch a detailed rundown of the build, here:
Have you missed our previous Flying 500 entrant profiles? Check out Charles Warland's Datsun 260Z, Goleby's sleeper Corolla van, Nemanja's 1150rwhp street FPV, John Di Mauro's Farm Ute, Robert Marjan's 'JUN II' GT-R, Mick's Motorsports' Evo 8, Just Engine Management's R34 GT-R, Precision Automotive Racing's R35 GT-R, R&V Autoworx's B18 turbo Honda Civic, Motorsports Mechanical's R32 GT-R and Grim Performance's Barra-engined R32.
---