Turbosmart in Diesel World
---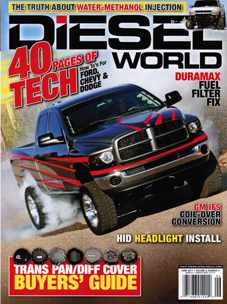 Turbosmart USA's General Manager – Marty Staggs shows the Diesel World magazine just how easy and effective it is to control the boost on a turbo diesel truck.
Diesel World's Cummins was as stock as they come and provided a perfect demonstration platform for the electronic boost controller setup using Turbosmart's e-Boost STREET.
"The install is a very easy proposition," concluded Diesel World, "The e-Boost STREET can make your stock turbo more efficient and can be set to allow the driver to tailor when and how the boost affects the engine. All things in life should be so easy!"
For a complete step-by-step install, get the latest copy of Diesel World magazine.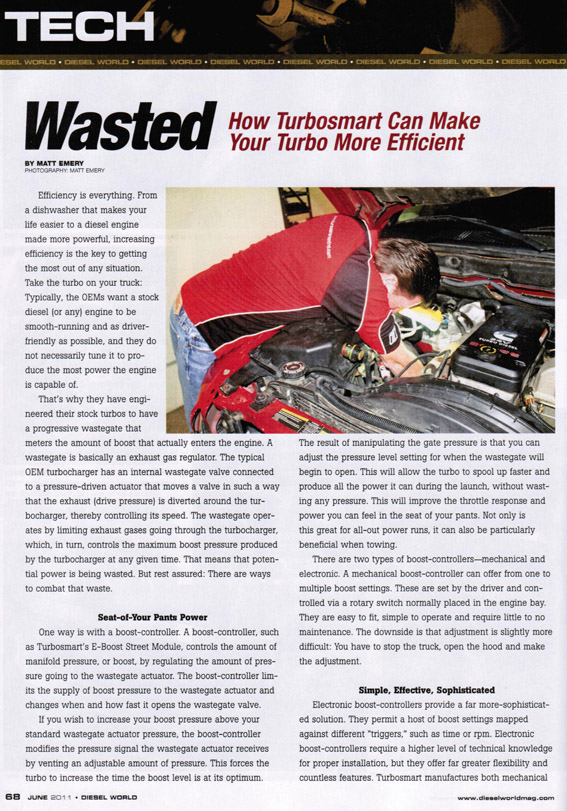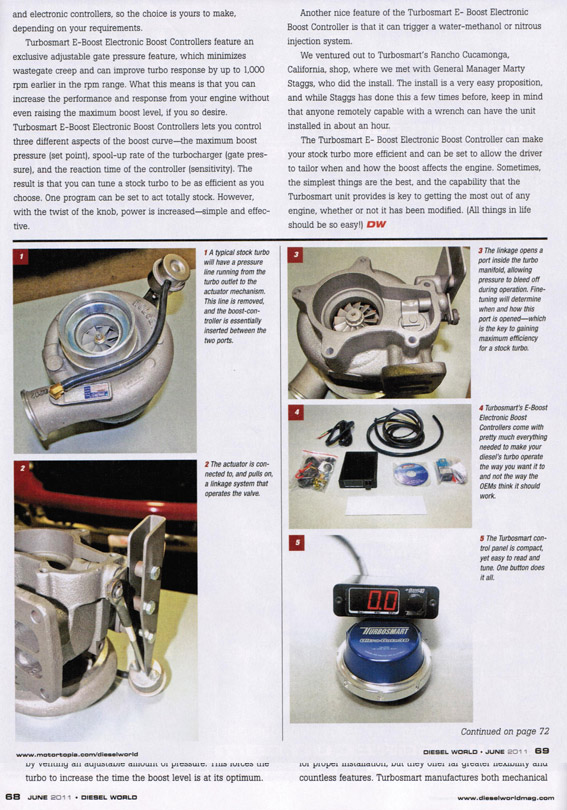 ---