Turbosmart in the Hot Rod magazine
---
In the March issue of the Hot Rod magazine, the editor, Richard Holdener, came up with an interesting project.
The plan was to take a 5.3L Gen III small block from a wrecking yard and build a "low buck" turbo motor for a modern muscle car.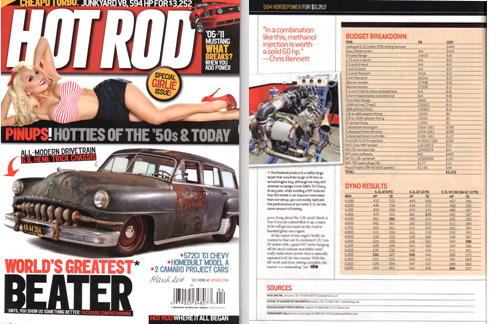 As the "594hp from $3252" headline suggests, the project was a success. Turbosmart supplied a Hyper-Gate45, Race Port and a Boost Tee for the project all of which "worked flawlessly" according to the Hot Rod editorial.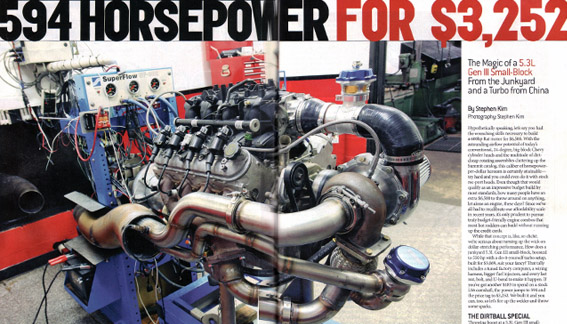 Want to know more? Grab a copy of the March Issue of the Hot Rod Magazine, or go to www.hotrod.com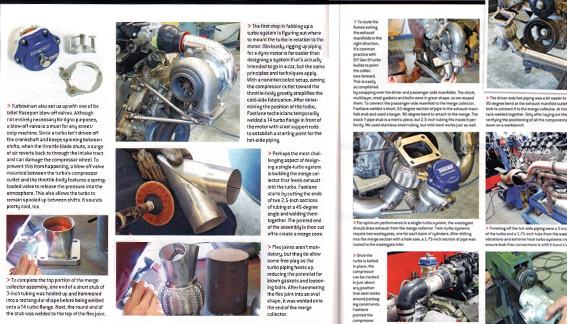 ---