Turbosmart on Engine Power!
---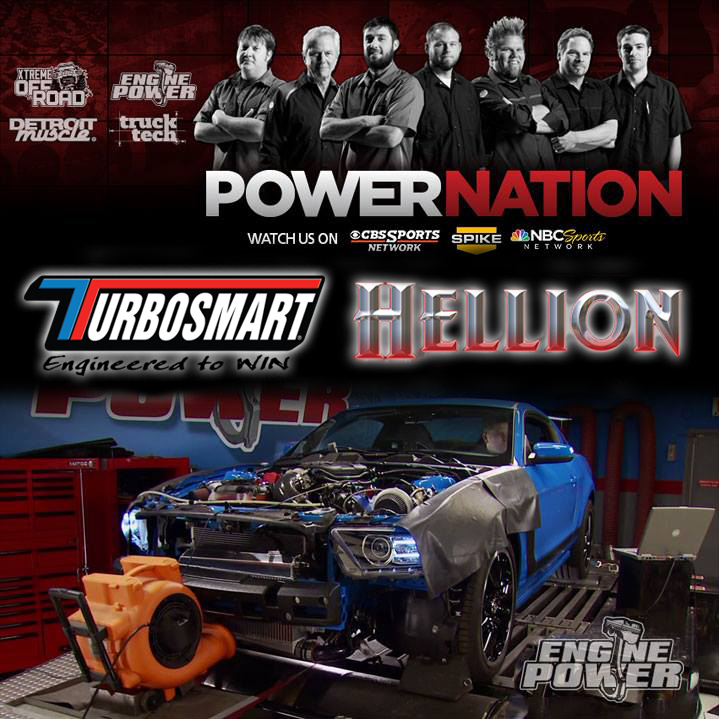 Turbosmart was featured on Engine Power, the finest automotive installation program on US television!
In the episode, John Urist from Hellion Power Systems and the Engine Power team fit a Hellion Eliminator twin-turbo kit to a stock Coyote engine, found in the Boss 302 Mustang. Transforming the already potent pony car into a 900 horsepower street terror!
The kit features Turbosmart Comp-Gate40s, Vee Port PRO Blow-Off valves, and an eBoost-2 electronic boost controller.
Watch the whole episode online here.
---