Turbosmart sponsors Flying 500!
---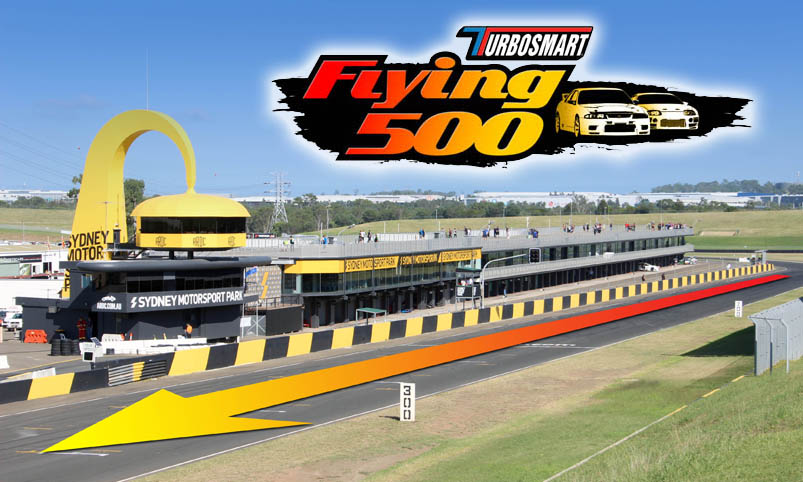 Turbosmart is proud to announce it's sponsorship of the newest event in the World Time Attack Challenge – the Turbosmart Flying 500. With an entry list that has some of the best tuner cars in the country including cars well over 1000hp, the  Turbosmart Flying 500 is guaranteed to be one of the most exciting elements of the 2013 WTAC!
"We knew we were onto something when one of Australia's most respected performance manufacturers –Turbosmart contacted us asking to be the Naming Sponsor for the race!" -WorldTimeAttack.com
The basic idea of the event is real-life 1000hp+ street-legal machines – the fastest street tuner cars in the country will floor it on the main straight over 500 metres past a radar speed trap. Fastest top speed at the trap wins. Simple.
So come down to the World Time Attack Challenge to check out the Turbosmart Flying 500 on 18th – 19th October 2013 at Sydney Motorsport Park
---