Turbosmart USA onboard with Red Victor 3
---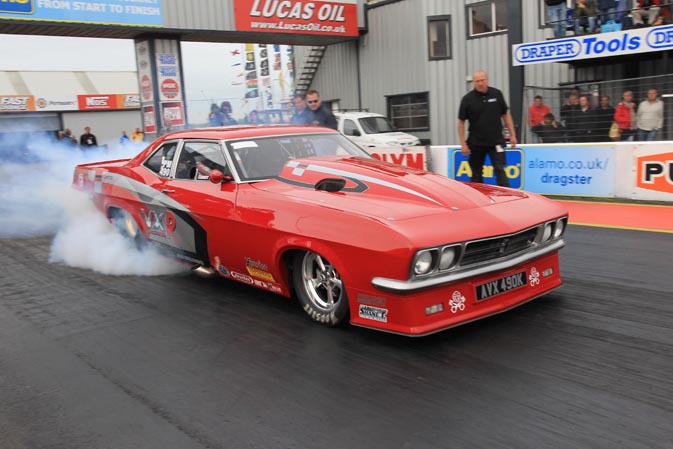 One of the most recognised teams on the European Drag Racing scene, the Red Victor Racing team will now be Turbosmart equipped.
Owner and driver Andy Frost holds numerous titles, including the fastest and quickest street-legal quarter mile with an ET of just 6.59 sec @ 220mph.
The car itself has been featured in many magazine and online articles, as well as a feature on the UK's Fifth Gear program. Currently in its third incarnation, Red Victor 3 competes in the MSA/FIA European Pro Mod Championship and the team has tentative plans to head over to USA to compete in 2014.
Red Victor 3 is a 1972 Vauxhall VX4/90 FD VXR Spec. It is powered by a 539ci (8.8L) Chevrolet V8 engine producing in excess of 3000hp. The twin turbos will be managed by Turbosmart's Power-Gate 60 external wastegates and the Race Port atmospheric BOV.
"We're really excited about this partnership," said Turbosmart USA General Manager, Marty Staggs. "The Red Victor Racing team is all about winning. These principles are very much in line with Turbosmart's philosophy."
"We've got some exciting times ahead of us," said Red Victor Racing's Andy Frost, "and we're really happy to have Turbosmart backing us in our endeavours. We look forward to working with them in 2013 and beyond."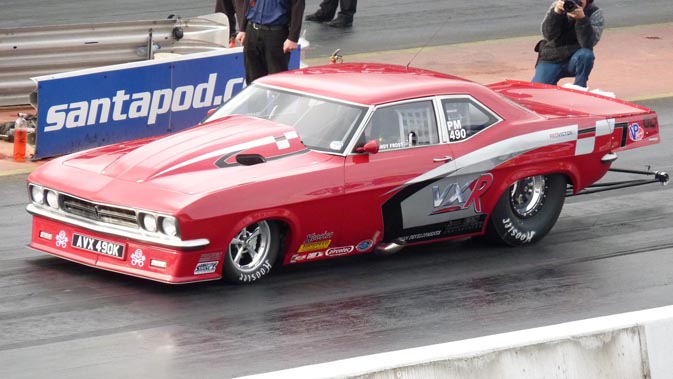 Red Victor's Website: www.redvictor1racing.co.uk
Red Victor's YouTube Channel: www.youtube.com/user/RedVictorRacing
---