Turbosmart welcomes Bridge Racing back to Oz.
---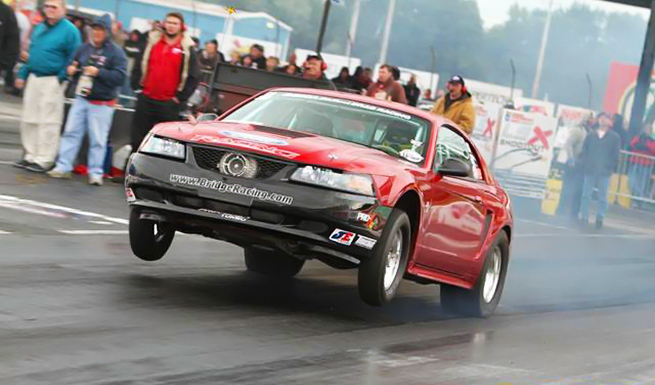 After three years campaigning their Drag Radial Mustang "Ole Red" in the States, with support from Turbosmart USA, Bridge Racing is back in Australia, and once again on board with Team Turbosmart for 2014.
The father and son team of Marvin and Joey Bridge were very competitive during the last year they raced in the States when they won the Milan, Michigan (NMRA) Drag Radial class. The Drag Radial class at World Street Challenge which was held in St. Louis Missouri. Were Runners-Up at Route 66 Chicago, Illinois (NMRA) drag radial class, and finished the year with the NMRA Drag Radial ET record.
Team driver Joey Bridge says he got the racing bug from his father Marvin who has been involved in racing since he was old enough to drive, and is planning to pass it on to his sons, Eli and Jenson. With the blessing of his lovely new bride Melissa, of course!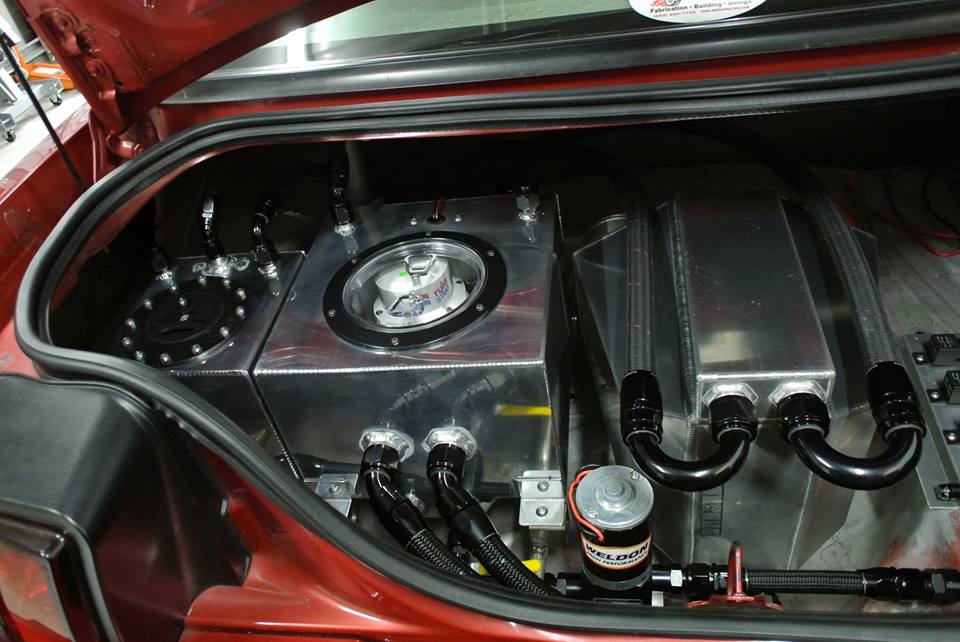 "Ole Red" herself is a New Edge Mustang that the boys bought as a stocker back in 2005. Since then pretty much everything has been done in-house at Bridge Racing including the NHRA spec. chrome-moly cage, engine build, custom turbo system, and wiring. Both Joey and Marvin build the engines and tune the MoTec. While Marvin is the man when it comes to fabrication & suspension.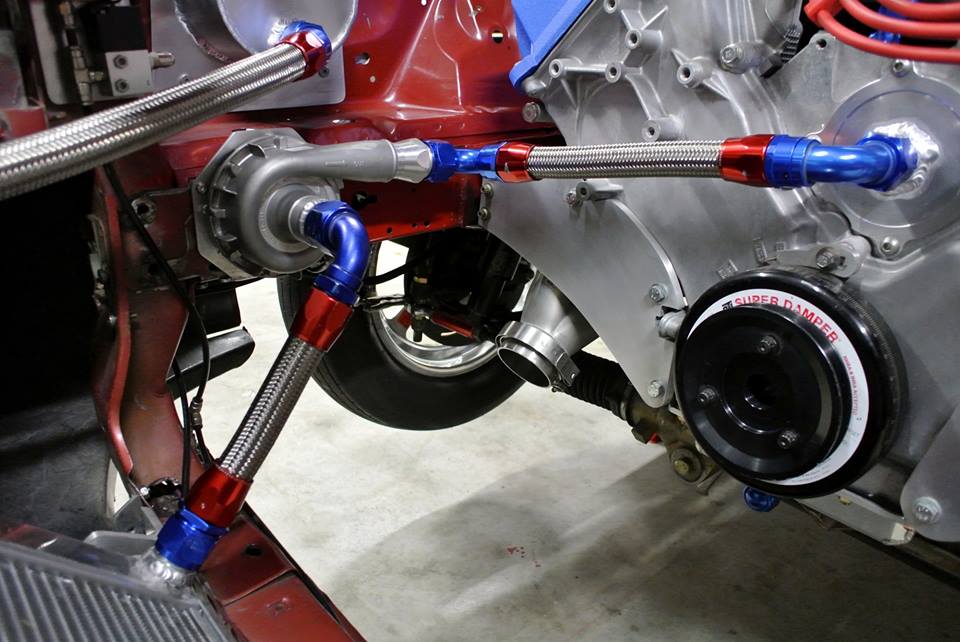 Speaking of suspension, the Mustang still runs a stock set-up, with the shocks and springs residing in their factory locations. A TCI ProX converter and glide transmission sends the power rearwards to 275/60 radials fitting snuggly in the stock wheel tubs.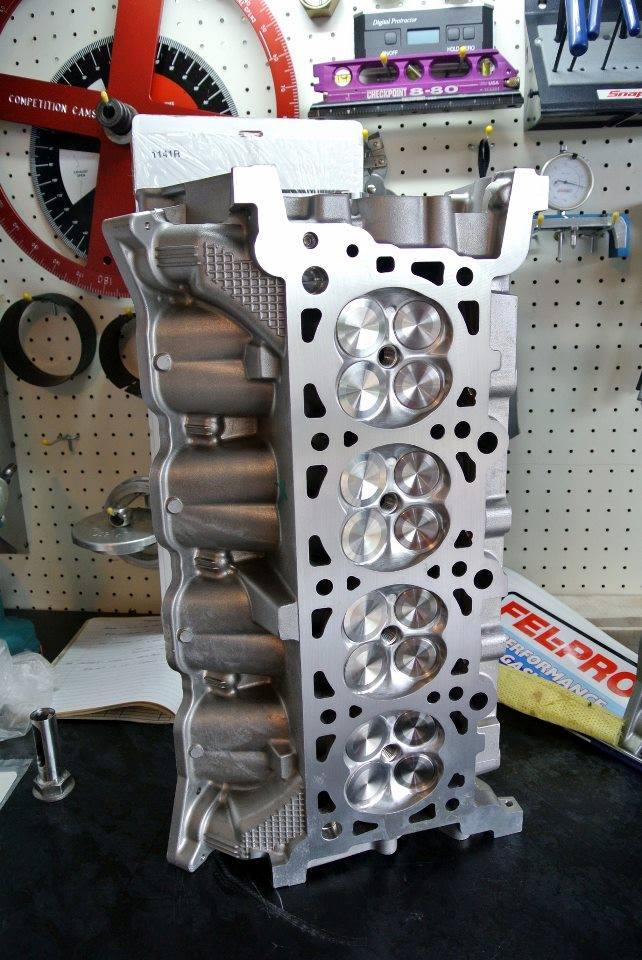 Making all that aforementioned power is a Ford 4.6L DOHC modular motor built in house by Bridge Racing. A trick bit of gear, it runs cylinder heads and an intake manifold from the Ford GT Supercar! Plenty of good bits reside inside the engine, including aluminium GRP con rods, custom JE/Bridge Racing pistons, Jesel solid lifters/posts and custom ground Bridge spec camshafts. Of course the best bits live outside the engine – a pair of Turbosmart 50mm Race Port BOVs combined with twin Turbosmart 60mm Powergate Wastegates.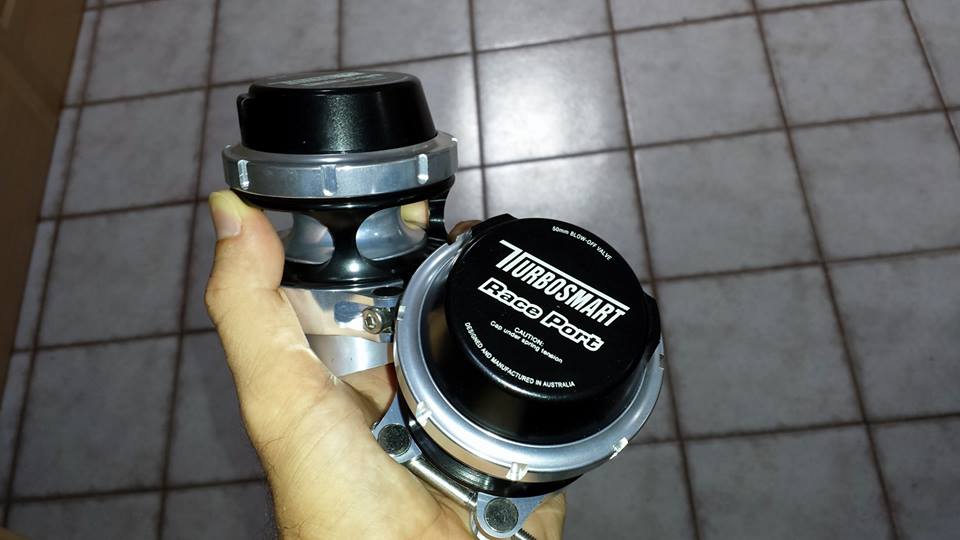 Bridge Racing's first race back in Oz will be at the ASPA event at Willowbank Raceway on March 22nd, 2014. If you want to welcome them back, head over to their facebook page and tell them Turbosmart sent you!
---