Turbosmart's Boosted Breakfast: The Day That Was
---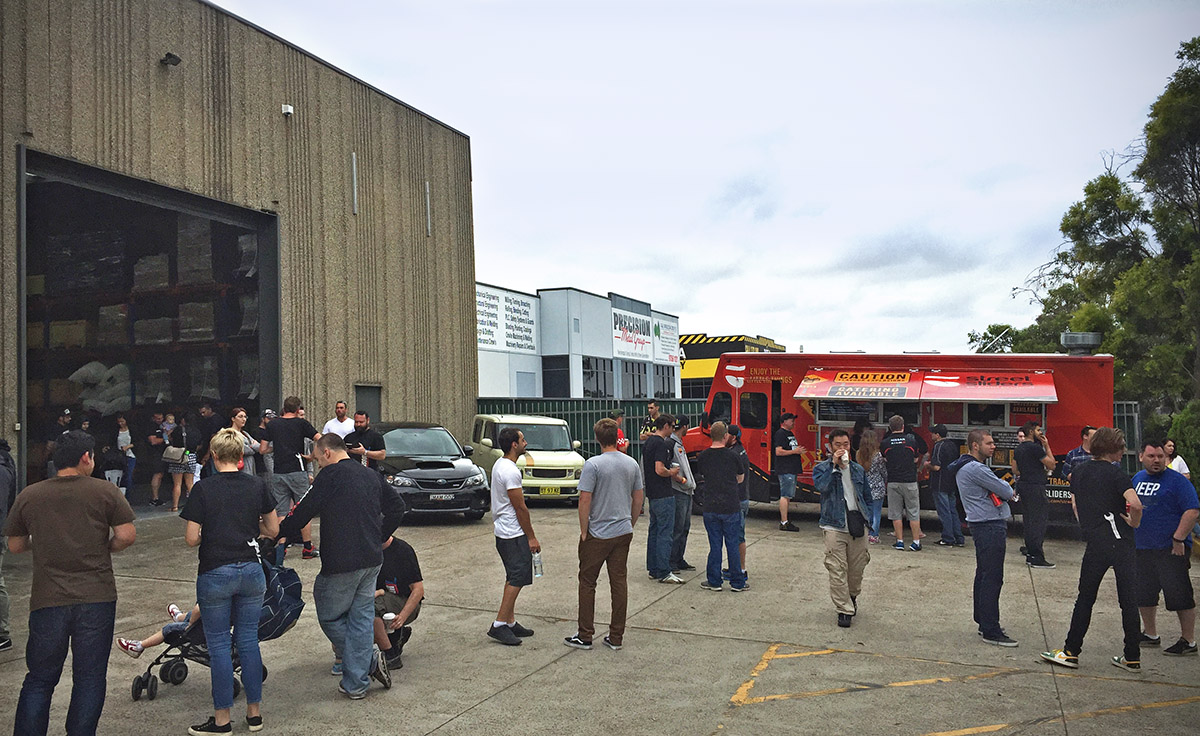 After two massive days of the World Time Attack Challenge, Turbosmart opened its doors to the public for our first ever Boosted Breakfast. With some awesome Time Attack cars coming to visit as guests of honour before heading home from WTAC, good coffee and some of Sydney's favourite street food on offer, it was a great way to spend a Sunday morning.
Rain was threatening early in the morning, so we made the decision to move indoors, out of the weather. Of course, rushing to get everything inside the factory ensured the rain stayed away for the rest of the day.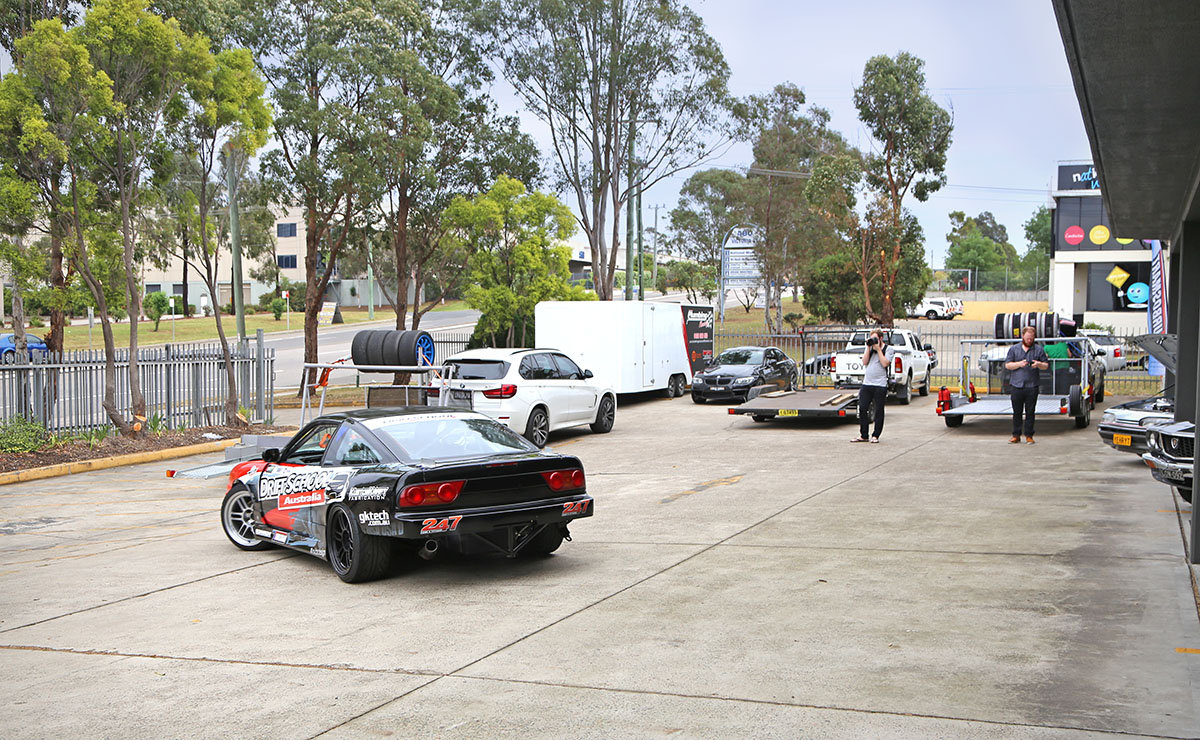 The morning started early for the set-up. Lots of race-ready cars were trailered in – some from WTAC, and others from around Sydney.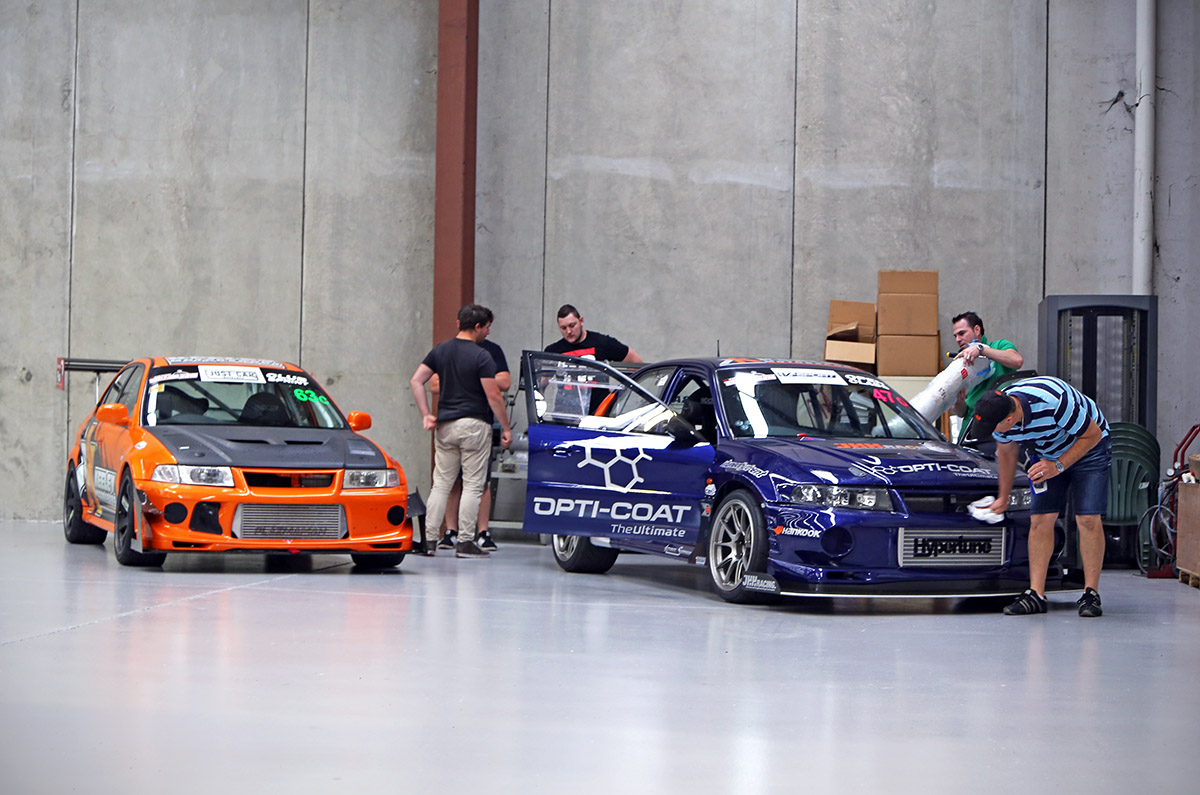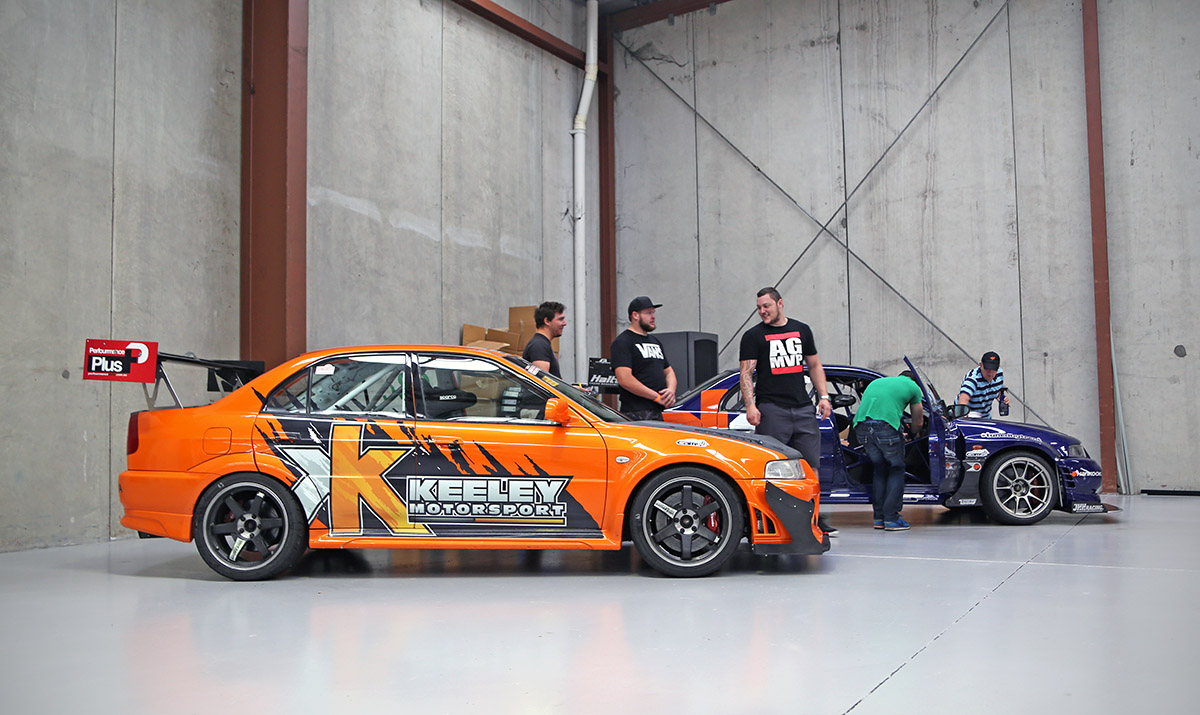 Keeley Motorsports Evo and Gools Evo, fresh from WTAC, were the first cars indoors.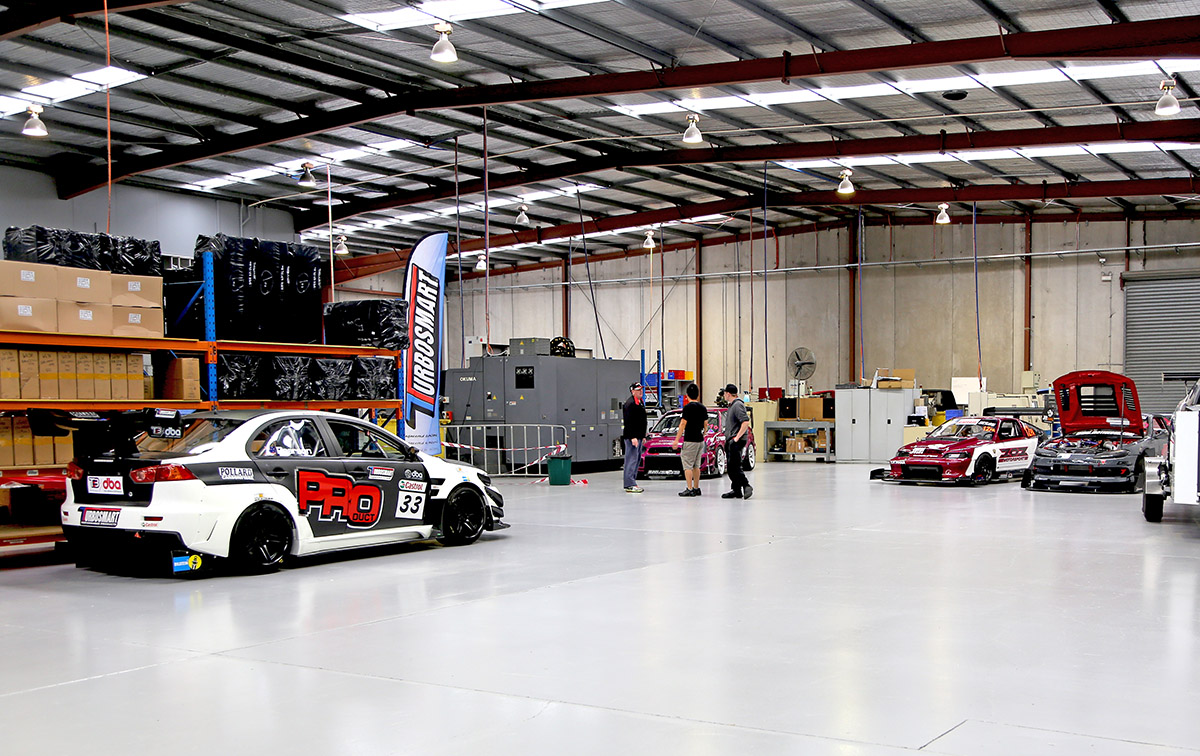 The factory quickly began to transform into a showroom for some very high horsepower cars.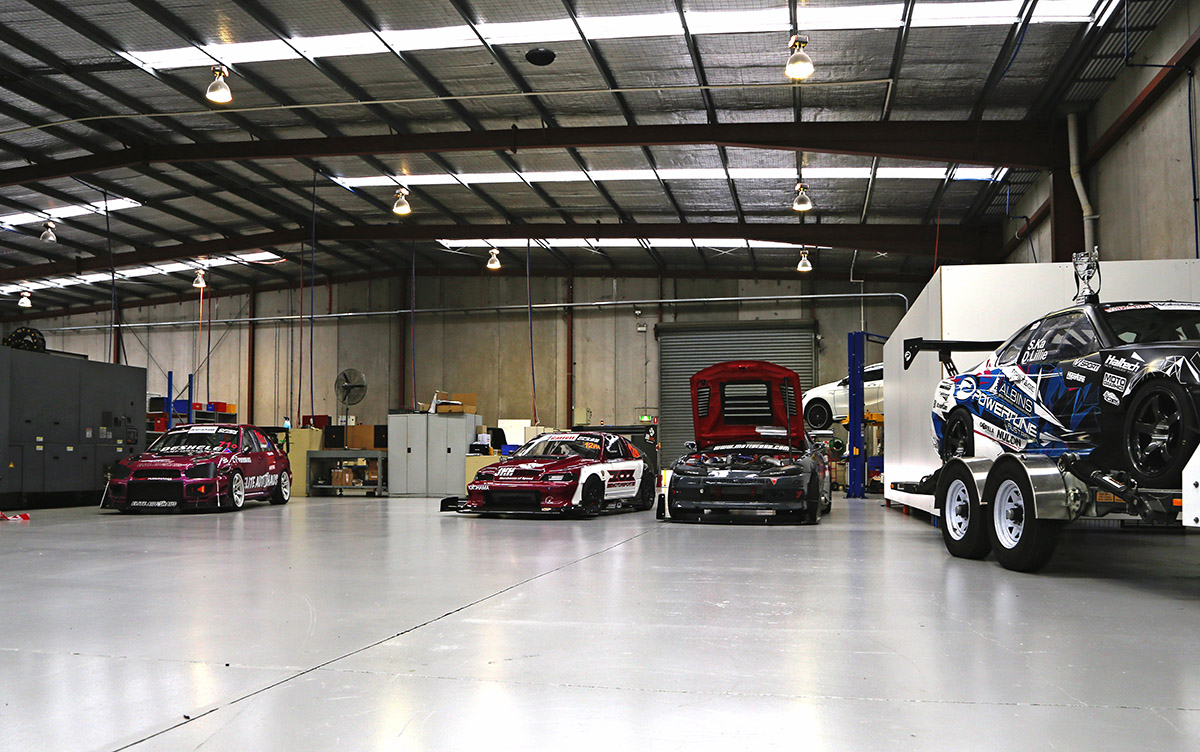 It was awesome to get up close to some Time Attack cars straight from the track. From left to right: Elite Autohaus WRX; 101 Motorsports Honda CRX; Motive DVD JET200 S14; Powertune R34 GT-R.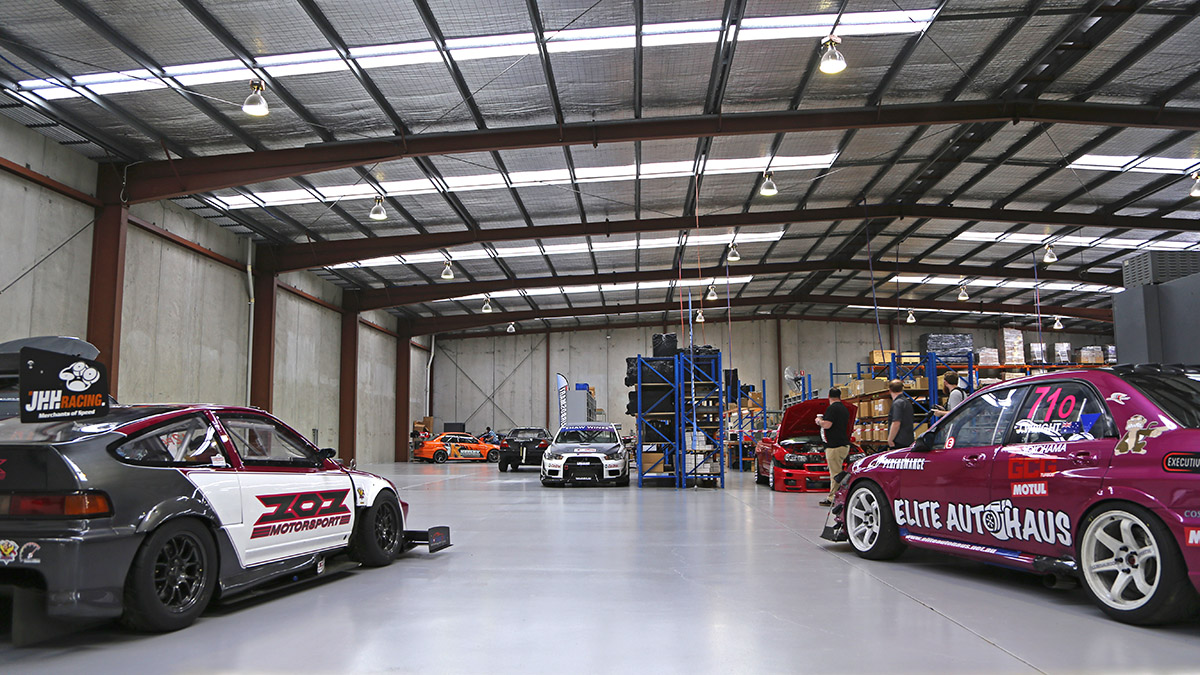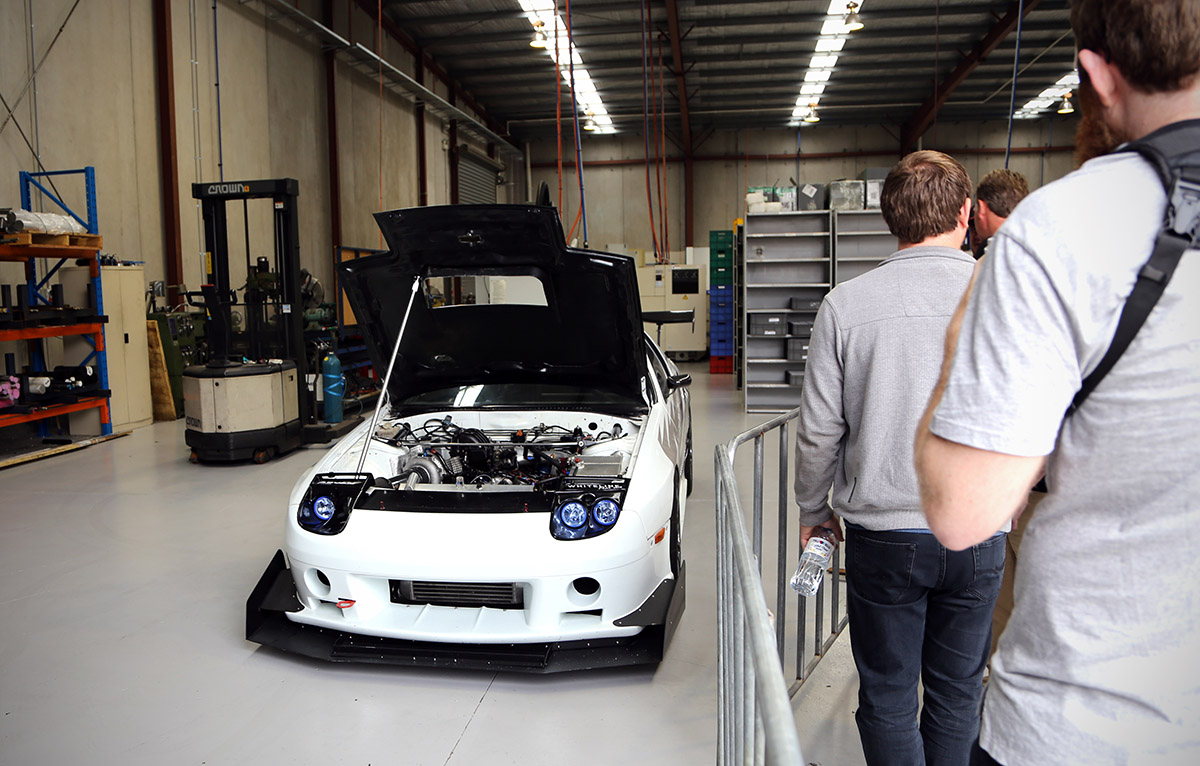 At 8:30, we opened the doors and our visitors started to make their way into the factory. The Turbosmart RX7 greeted the guests at the door with open arms (well, an open bonnet). It was a very rare opportunity for the public to see inside Turbosmart's manufacturing process, from our machining area to assembly, to where the products are packed and sent.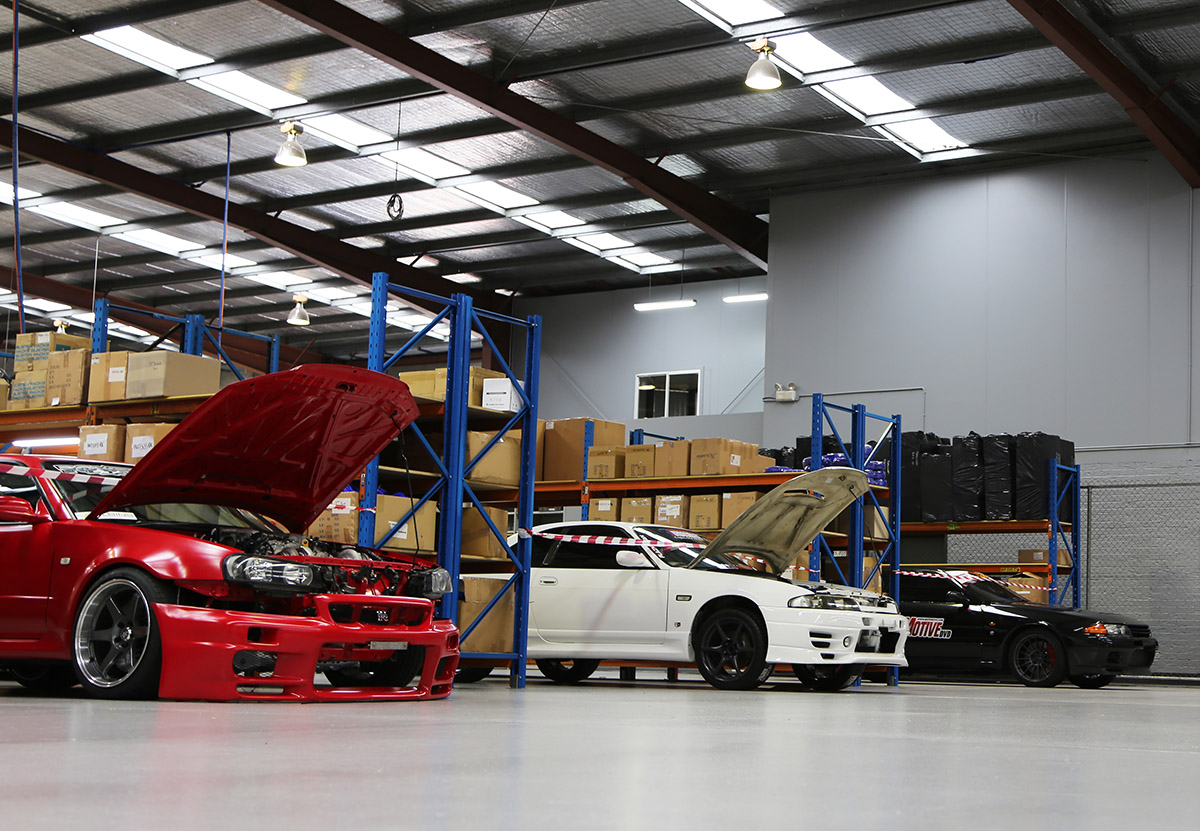 L-R: Erubisu, the R35 VR38-powered R34 Skyline; Adrian Hodgson's seven-second Skyline build; and the Motive DVD R32 GT-R.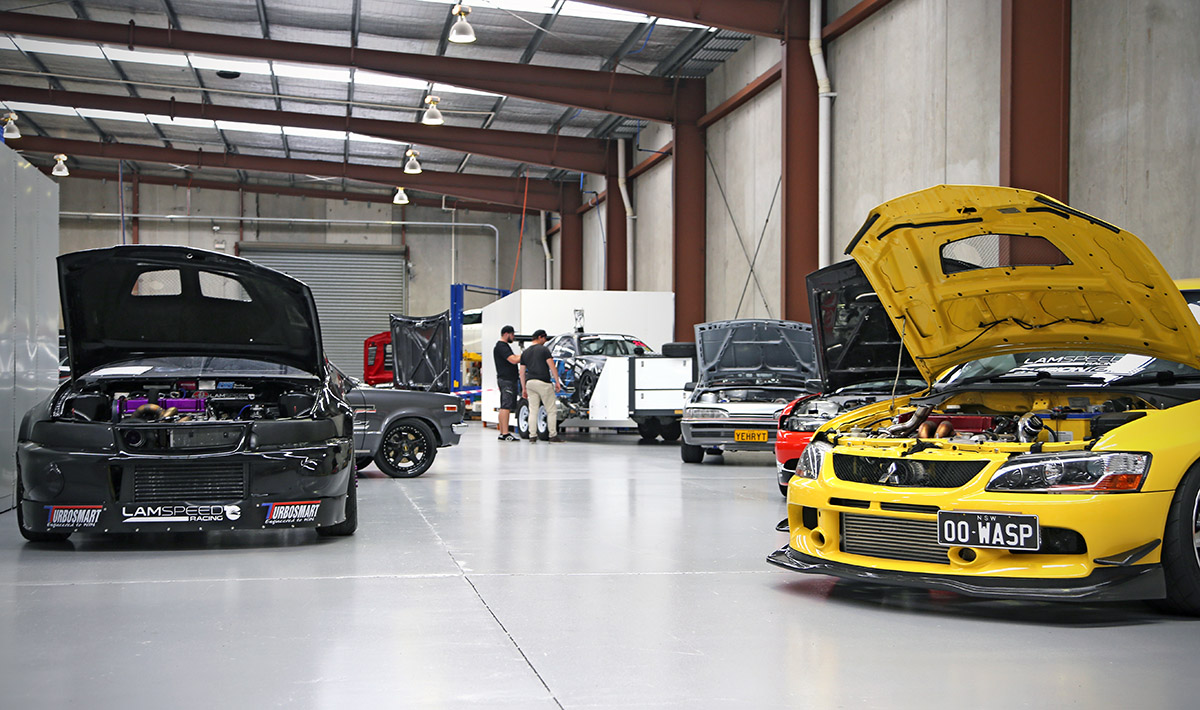 L-R: Big Mez Evo, straight from the Turbosmart Flying 500; Pac Performance Mazda RX3; Powertune R34 GT-R (on trailer); Liam Quirk's Holden Commodore VL Turbo; Drift School Australia's Nissan S14 and Richard Nguyen's Evo 9.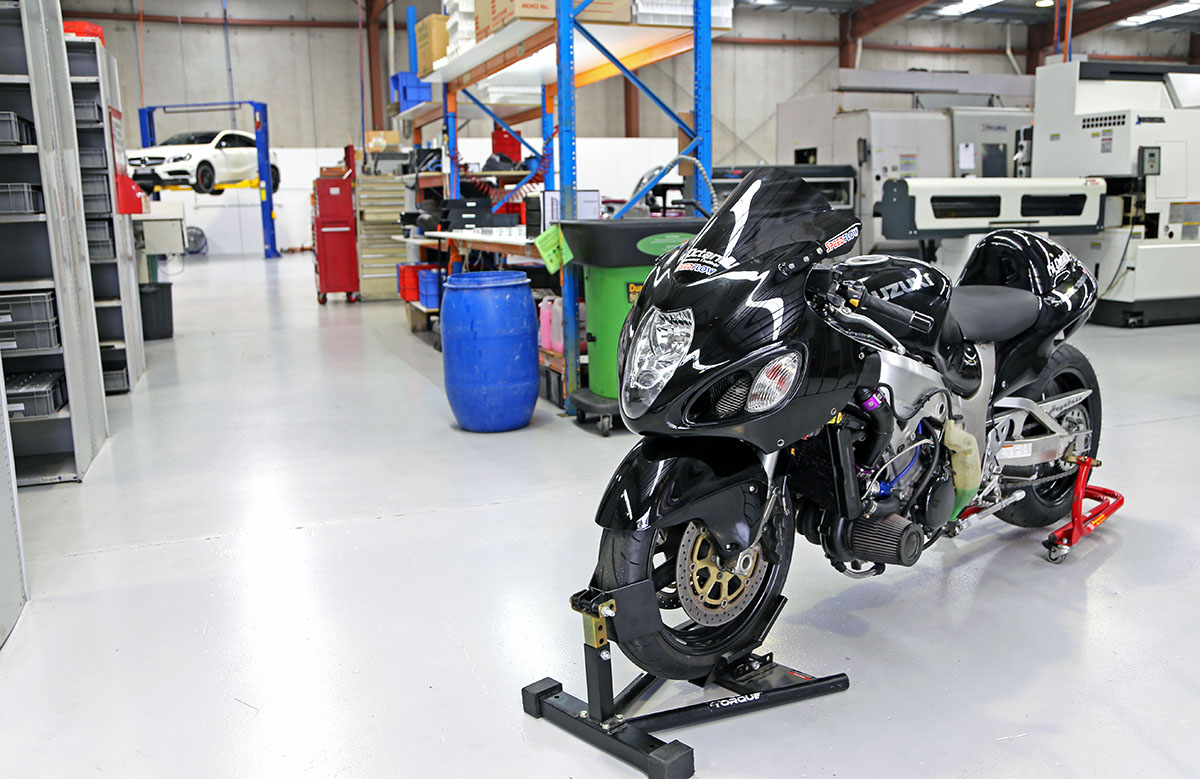 Hayaboosta! A Turbosmart-equipped Hayabusa, photobombed by Turbosmart's Mercedes Benz A45 AMG.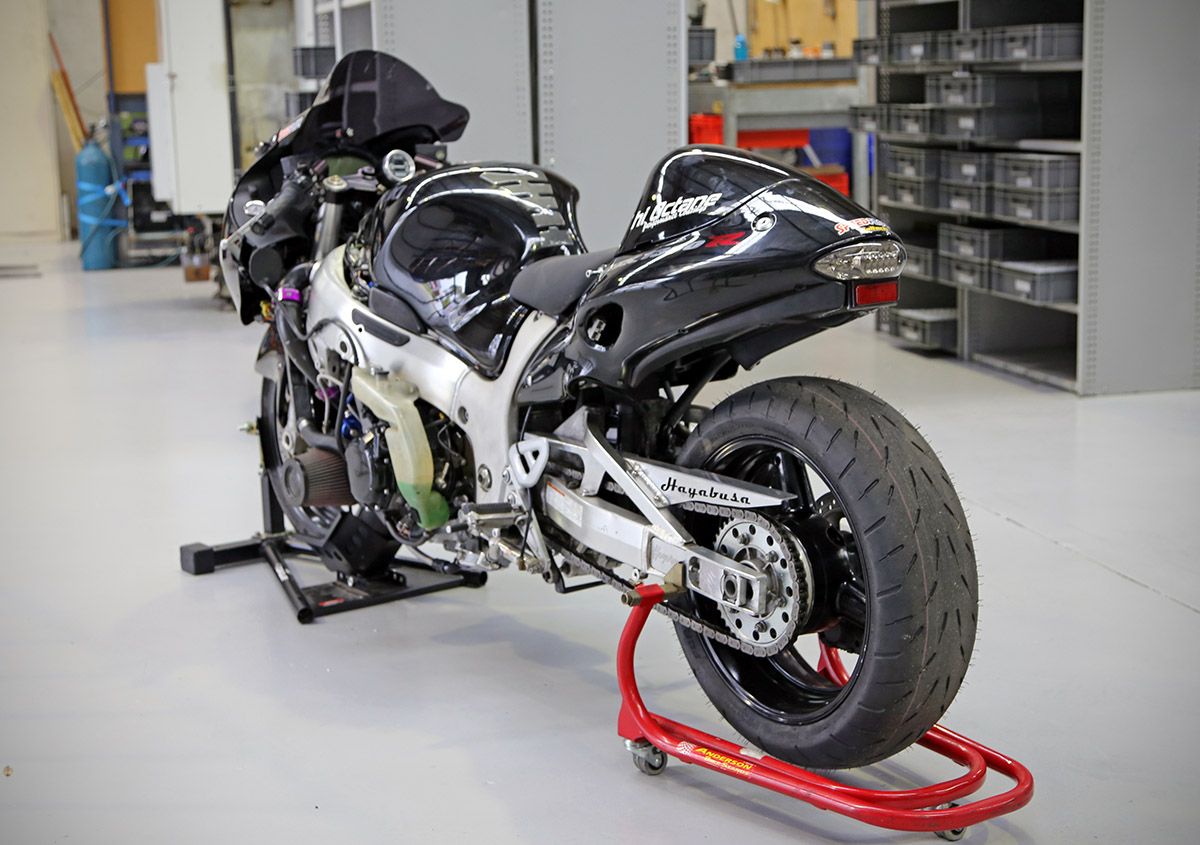 The Hayabusa is a legendarily fast bike out of the factory – adding a turbo adds all manner of insanity. We approve.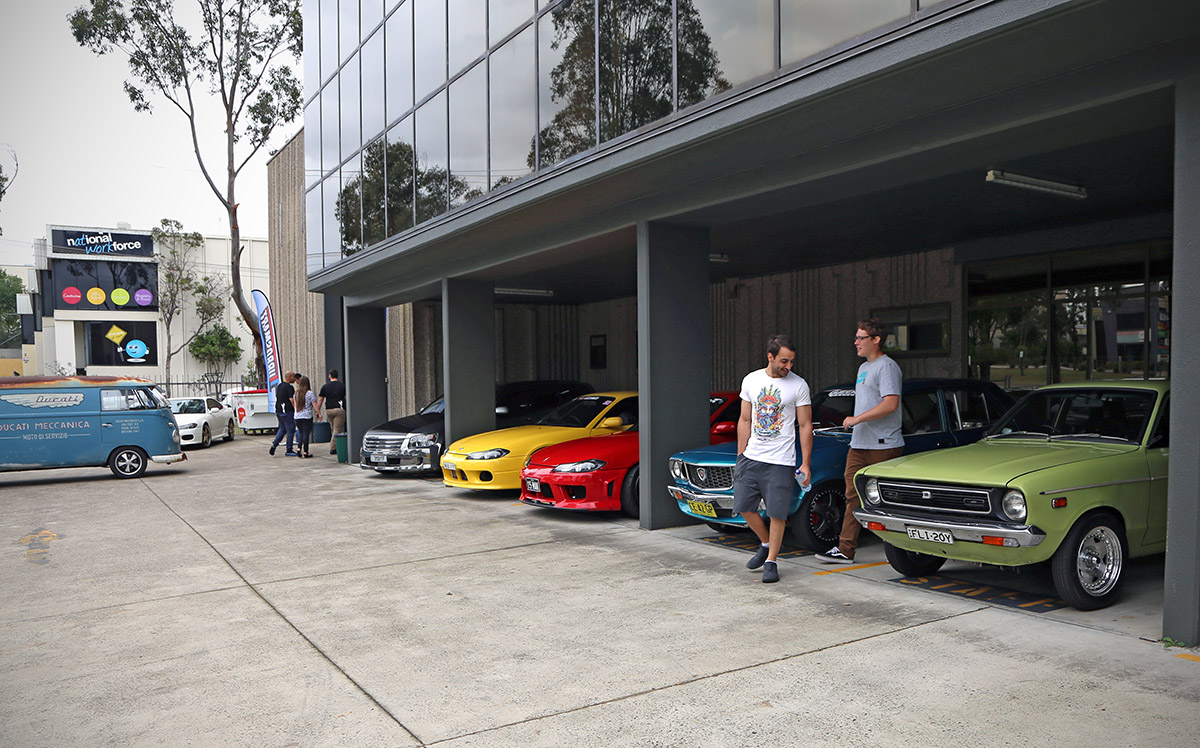 Outside, members of the public and friends of Turbosmart brought their own cars to show off. We saw a real party mix of cars turn up throughout the day, from classic metal to the latest hot hatches, from Japanese to Australian to European – it was great to see people who are passionate about all different kinds of cars. We really do believe the car scene should be accepting of all, no matter where their car is from.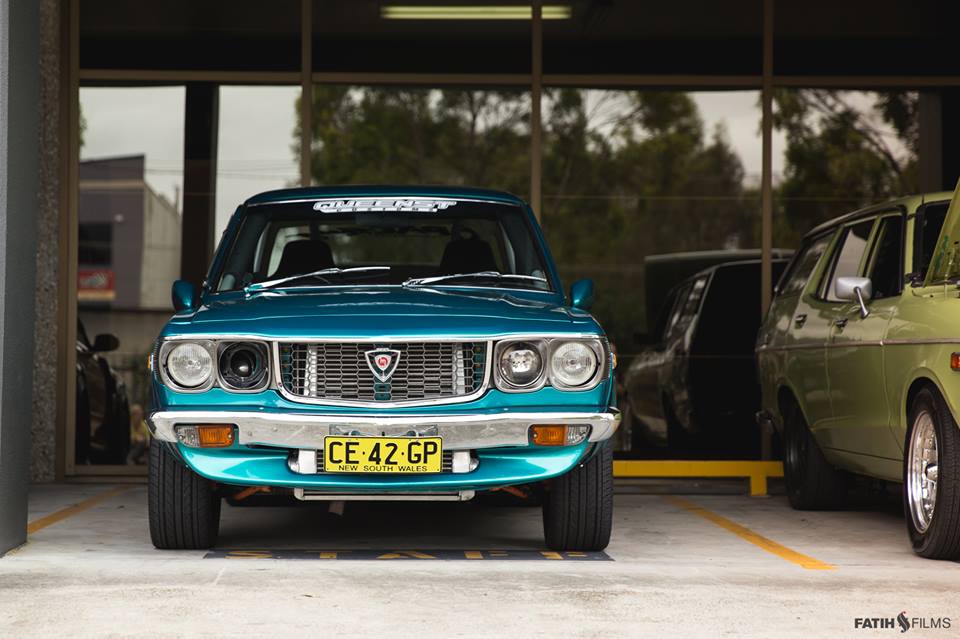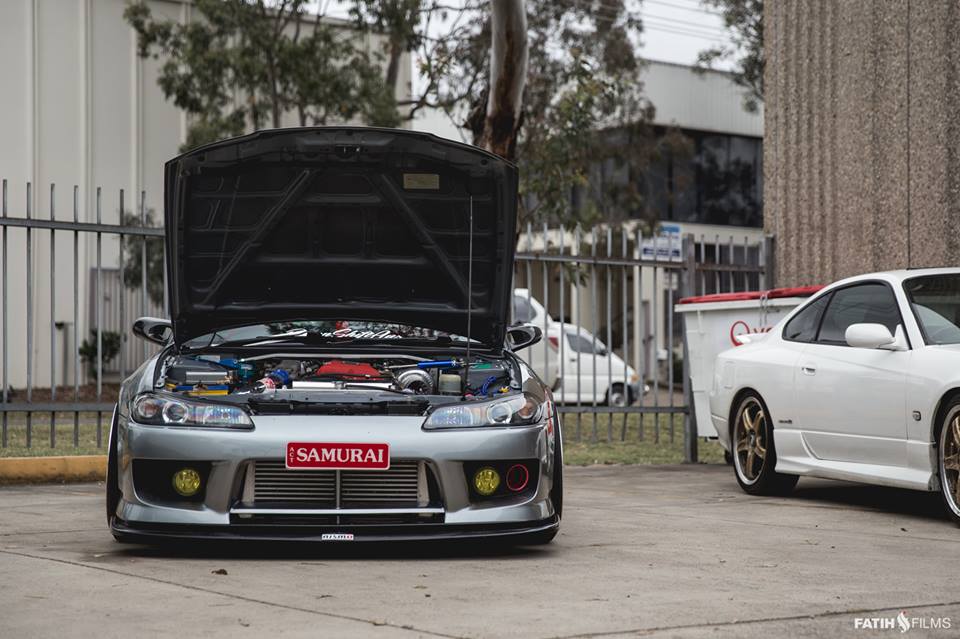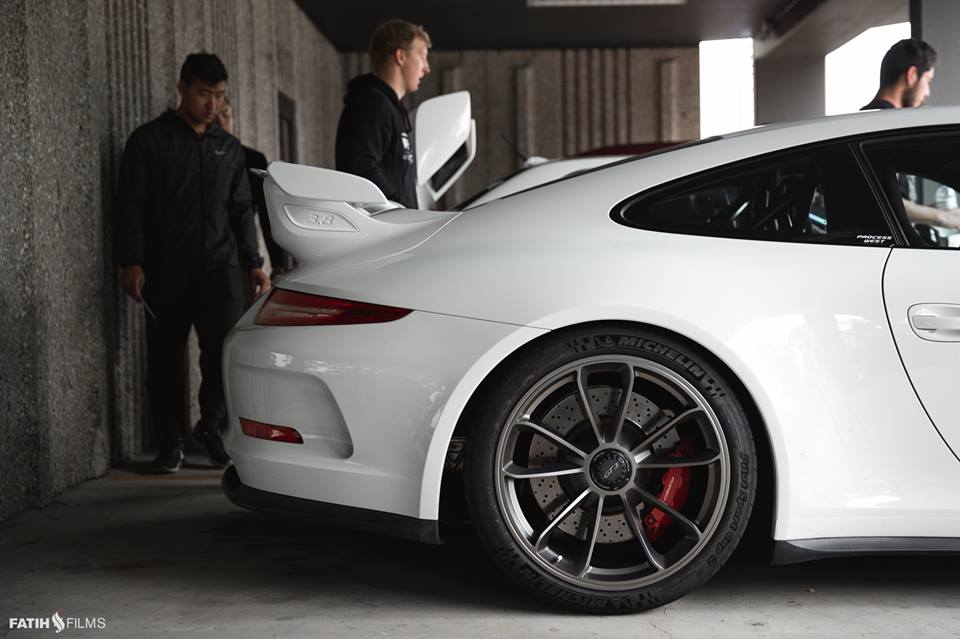 Above three photos courtesy of Boosted Breakfast visitor Fatih Dee.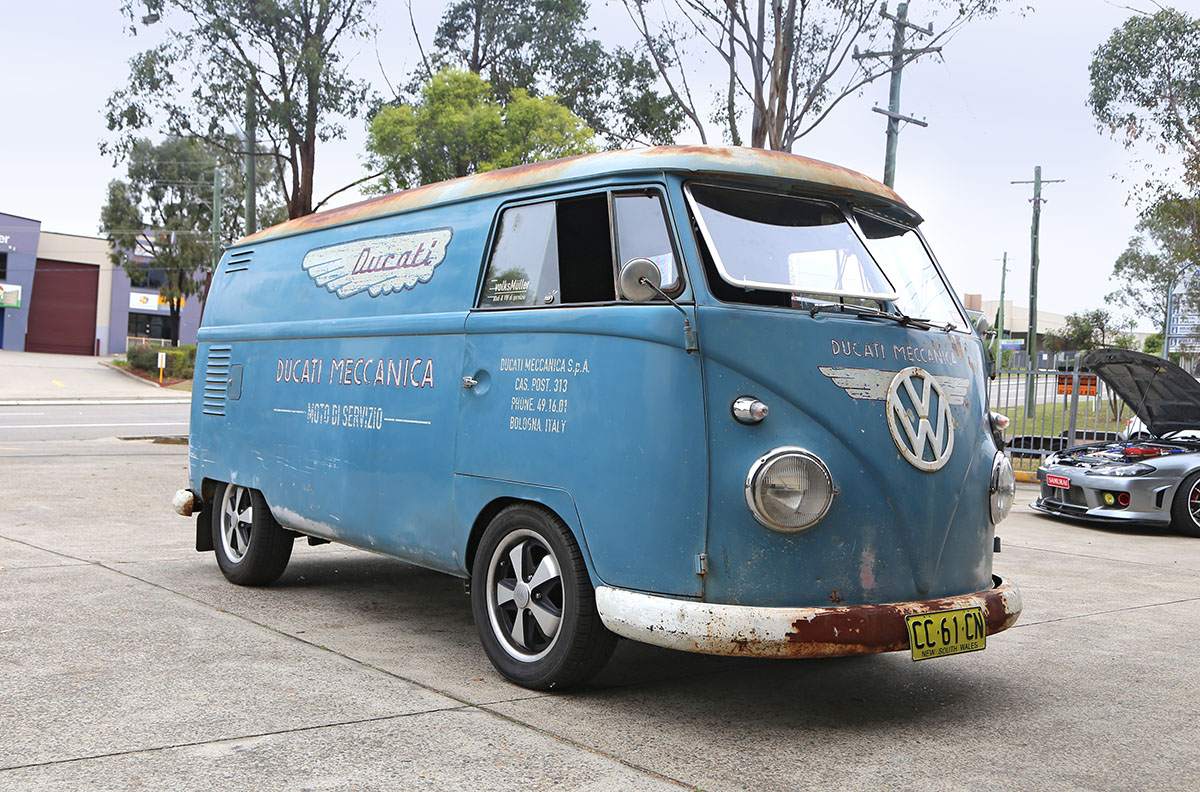 This Kombi from the guys at VolksMuller would be instantly recognisable to anyone who was at WTAC.
Porsche wheels and rusty, patina-covered bodywork combine to make a Kombi that looks exactly as a Kombi should.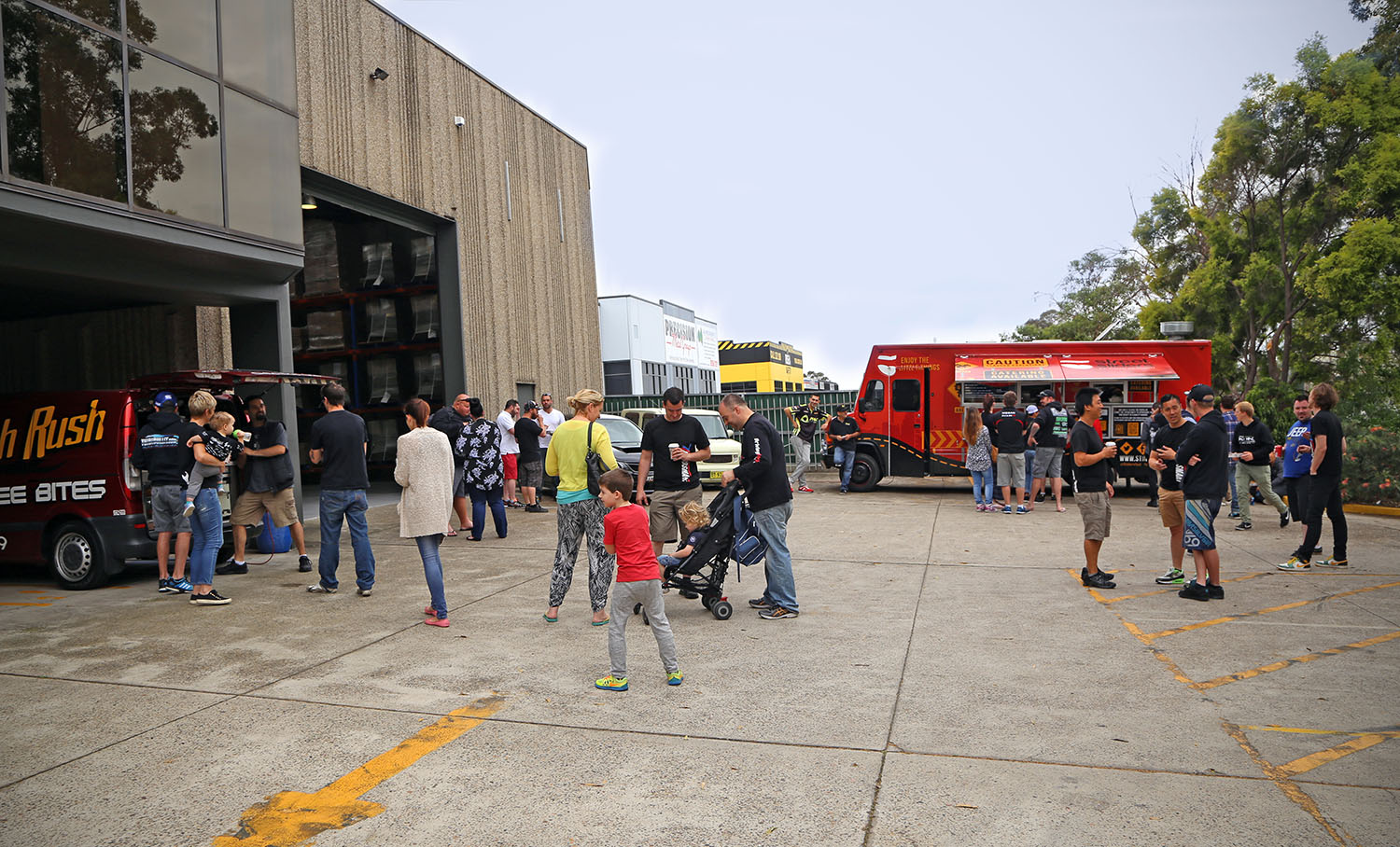 While most of the action was inside, the front car park of our factory was popular, thanks to the tasty mini burgers, great coffee and snacks on offer.
We had a fantastic morning showing off our new factory, and we'd like to extend a warm thank you to everyone who displayed their car or just came to visit.
---