Turbosmart's new additions to Kompact BOV range
---
Turbosmart has expanded its model-specific Kompact Blow-Off Valve range, adding three new Dual Port blow-off valves to suit a number of Nissan, Subaru and Mazda models. If you have been looking for a blow-off valve that offers that classic vent-to-atmosphere BOV sound and performance in an affordable, easy-to-install and space-saving package, Turbosmart's Kompact Dual Ports are the answer to your prayers.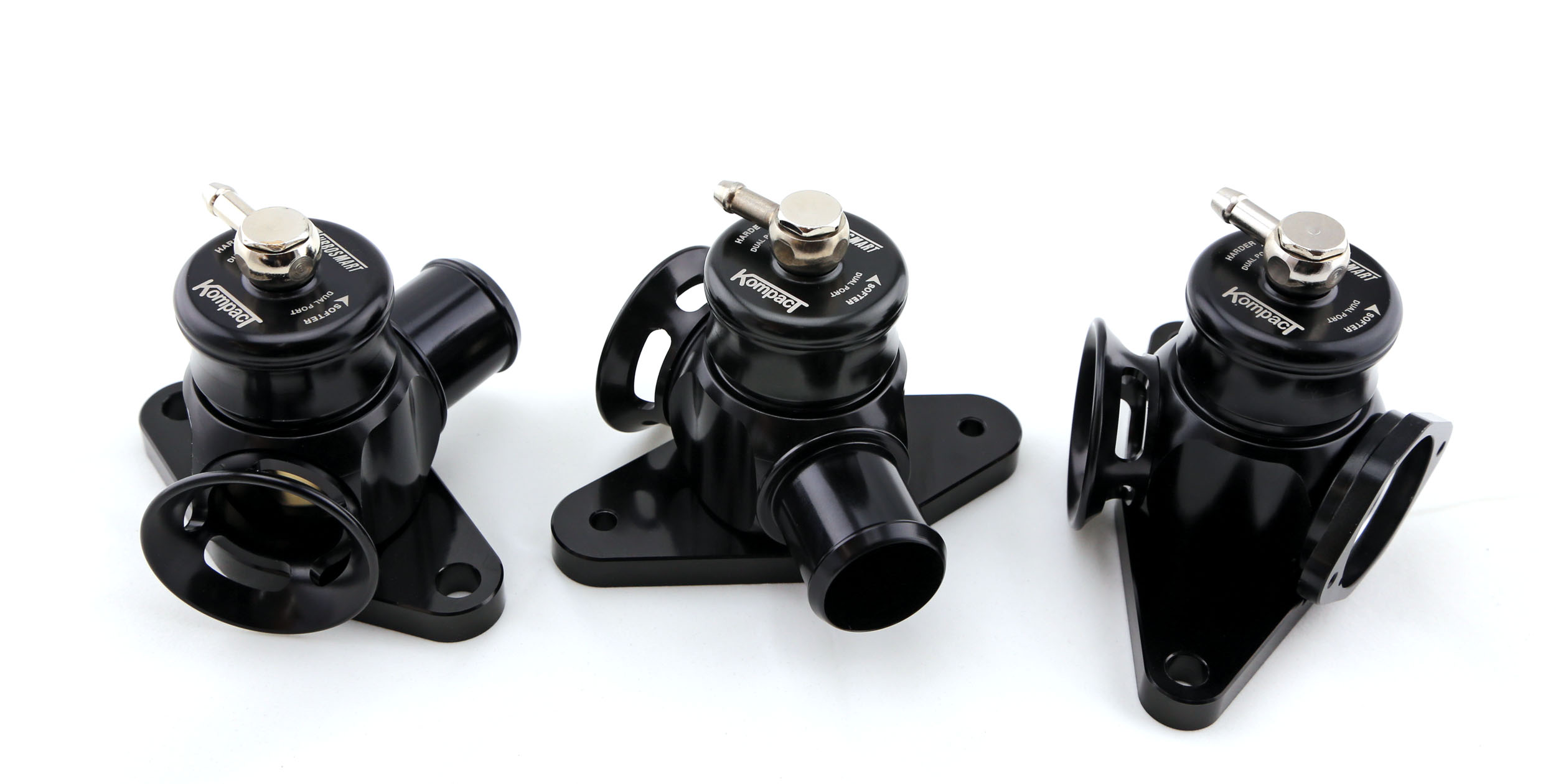 Joining the existing Kompact Plumb Backs for these models, these new Dual Port valves feature a 50-50 split between recirculating vented air back into the intake, and venting to atmosphere. As a result, you get the response and ECU-friendly operation of a Plumb Back valve, but with the added head-turning sound of a vent-to-atmosphere BOV.
The new Kompact Dual Ports join an extensive list of model-specific parts made by Turbosmart. The three new valves are designed to fit the Mazda3 and 6 MPS, 2001-2007 Subaru WRX, 2001-current WRX STi, and 2005-2007 Forester XT, and Nissan R32, R33 and R34 Skyline GTS-T, 1996-2001 RB25DET-engined Stagea and 2001-2007 Stagea Turbo models.
The Kompact Dual Port is perfect for those seeking the high-performance sound of a Turbosmart Dual Port BOV on a stock or mildly-modified car. Priced below the larger Mazda, Subaru and Nissan Type 5 Dual Port blow-off valves, the Kompact maintains Turbosmart's focus on quality and performance, proving that entry level pricing does not mean entry level performance. With its anodised billet aluminium body and lightweight piston, the Kompact offers extreme durability, superior response and excellent boost holding capability for its size.
The standard valves on these cars are often made of plastic and use rubber diaphragms, unlike the highly durable machined billet construction of the Kompact Range, which can withstand years of engine heat cycling in even the harshest conditions. The standard valves are often not up to the task holding your boost and eliminating compressor surge, which is made worse as the car ages and the valve becomes brittle, cracks and can cause severe boost leaks – robbing you of reliability and performance!
Part Numbers and Pricing:
TS-0203-1009 – Kompact Dual Port – Mazda | For pricing and more info, click here.
TS-0203-1015 – Kompact Dual Port – Subaru | For pricing and more info, click here.
TS-0203-1026 – Kompact Dual Port – Nissan | For pricing and more info, click here.
---