Turbosmart's Ultimate Time Attack Experience: The Competition Winner
---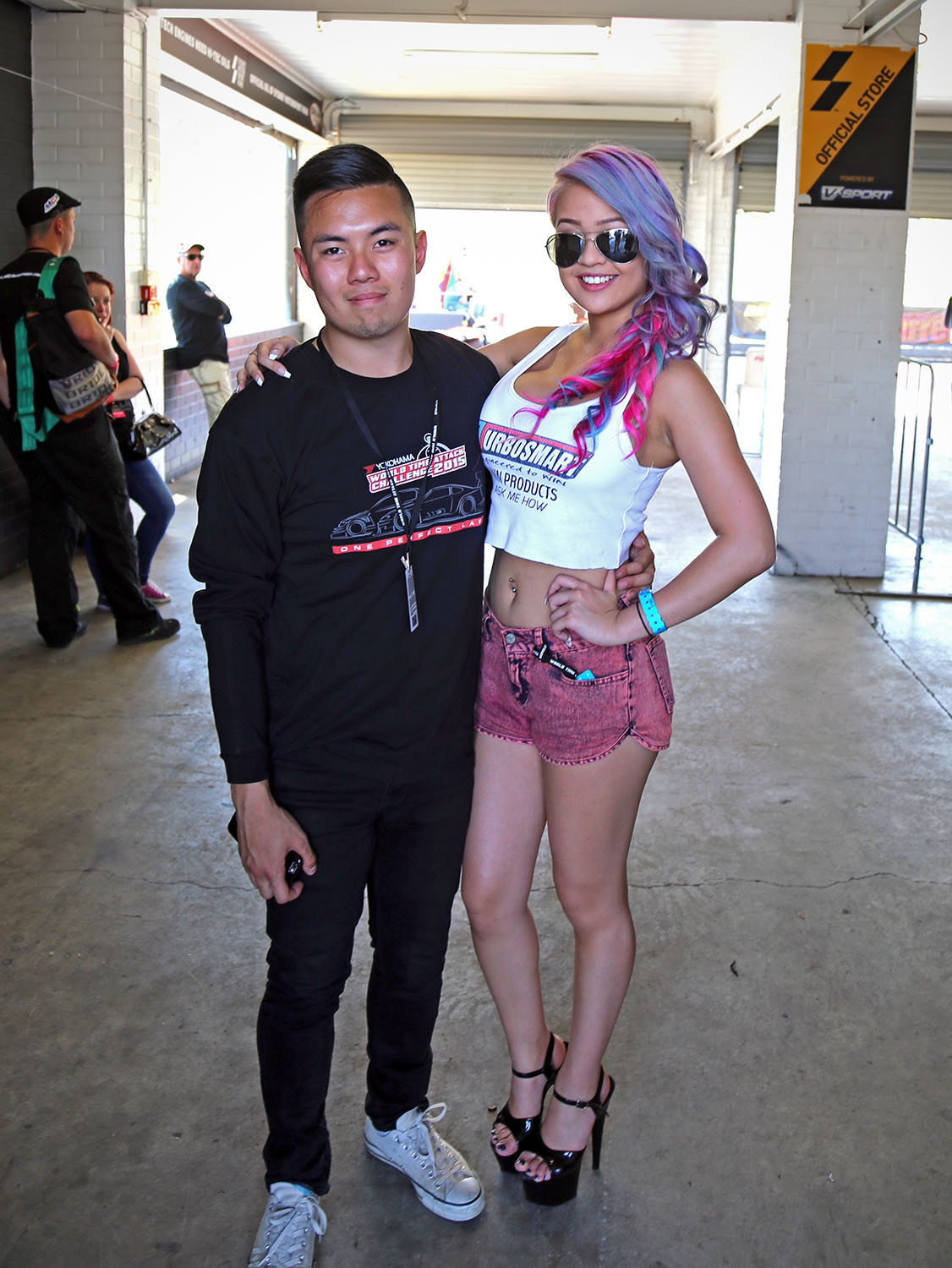 In July, we opened entries for the largest ever competition we have ever run – our Ultimate Time Attack Experience competition. One lucky winner and a friend would be treated to flights from any Australian capital to Sydney, two nights accommodation, plus a double pass to all the action the World Time Attack Challenge has to offer. And it didn't end there – to top it all off, the winner would get a once-in-a-lifetime ride alongside champion drifter Jake 'DriftSquid' Jones around Sydney Motorsport Park during the WTAC drift demos.
That lucky winner was Richard Nguyen, from Canberra. A big Turbosmart fan, Richard has just about one of everything from the Turbosmart catalogue on his super clean Mitsubishi Evo 9, the work of Sydney-based Turbosmart dealer and Evo specialists, Lamspeed Racing.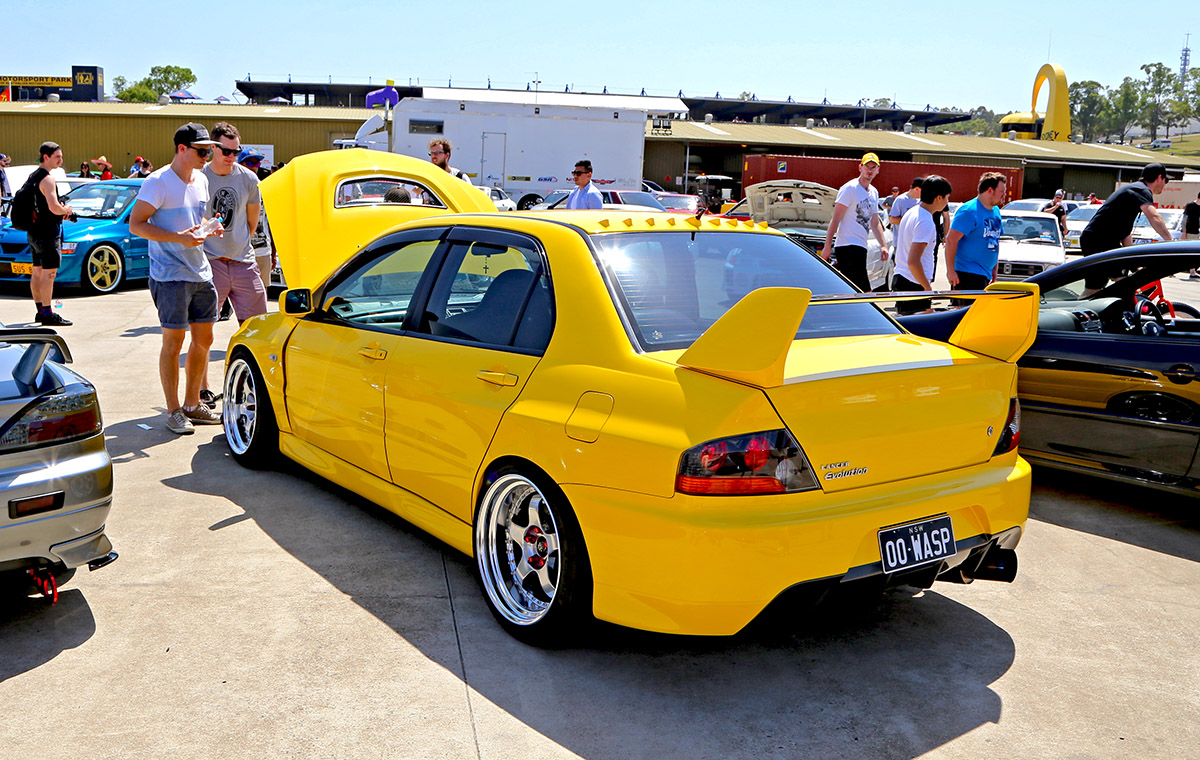 Richard's Evo runs two Turbosmart CompGate-40 wastegates, exiting the bonnet through screamer pipes, and a Race Port blow-off valve. This worked Evo put down 440kW and 950Nm on the dyno on a safe tune – Lamspeed say there's an easy 500kW in this beast. And yet, it didn't break a sweat on the drive from Canberra to Sydney, even with the weather's best efforts to imitate living inside an oven.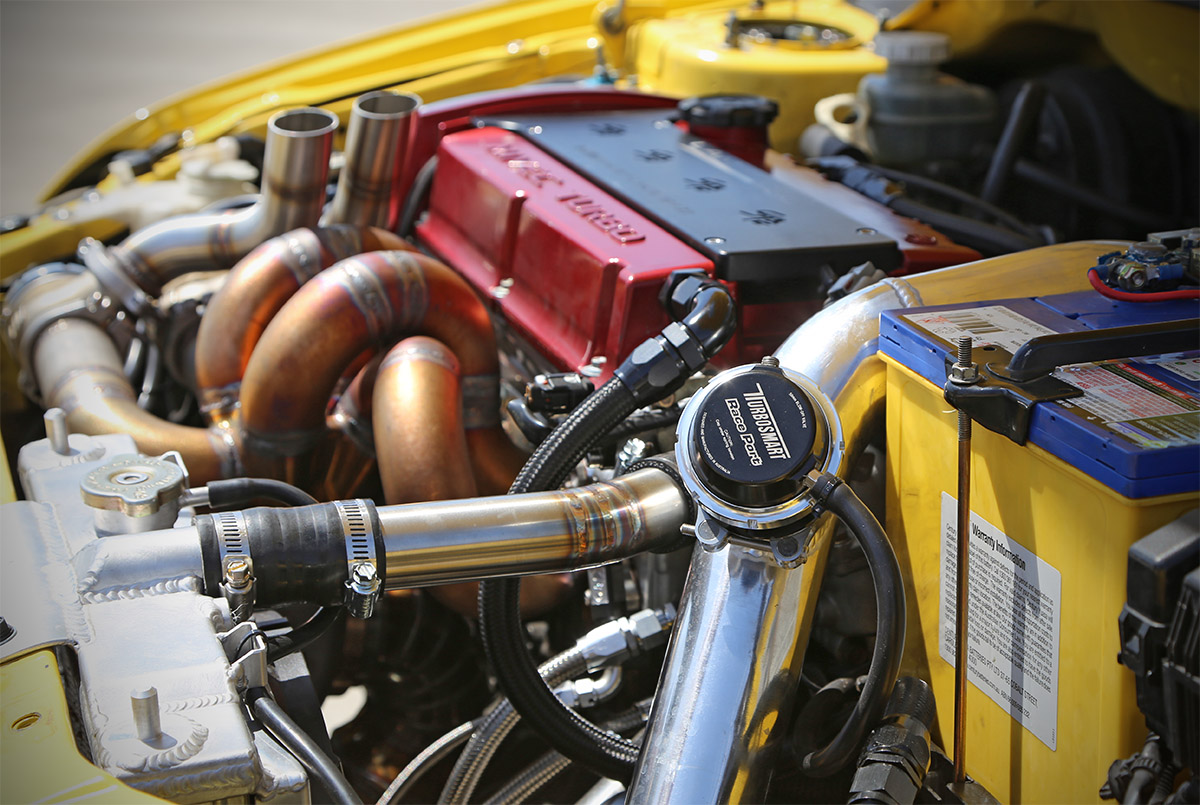 Coming from Canberra, Richard respectfully declined the offer of flights and instead decided to drive that head-turning yellow Evo to Sydney, since it had been entered in the WTAC Show and Shine. As soon as we saw the car, we asked him to show it off at Turbosmart's Boosted Breakfast the following day as well.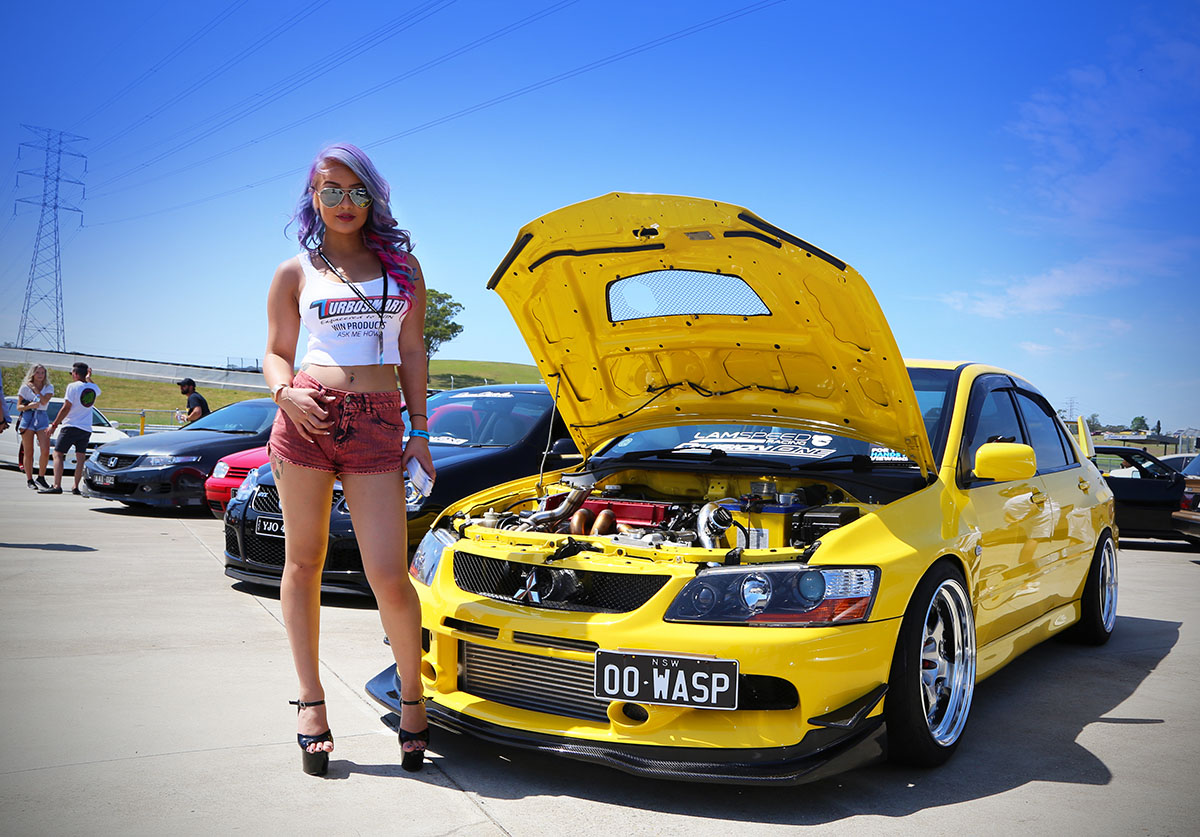 On Saturday afternoon, following a full two scorching days of Time Attack action, the big moment had arrived. It was time for Richard to get ready for the ride of his life, when he would be strapped in to DriftSquid's RB27-powered Nissan Sonvia drift car.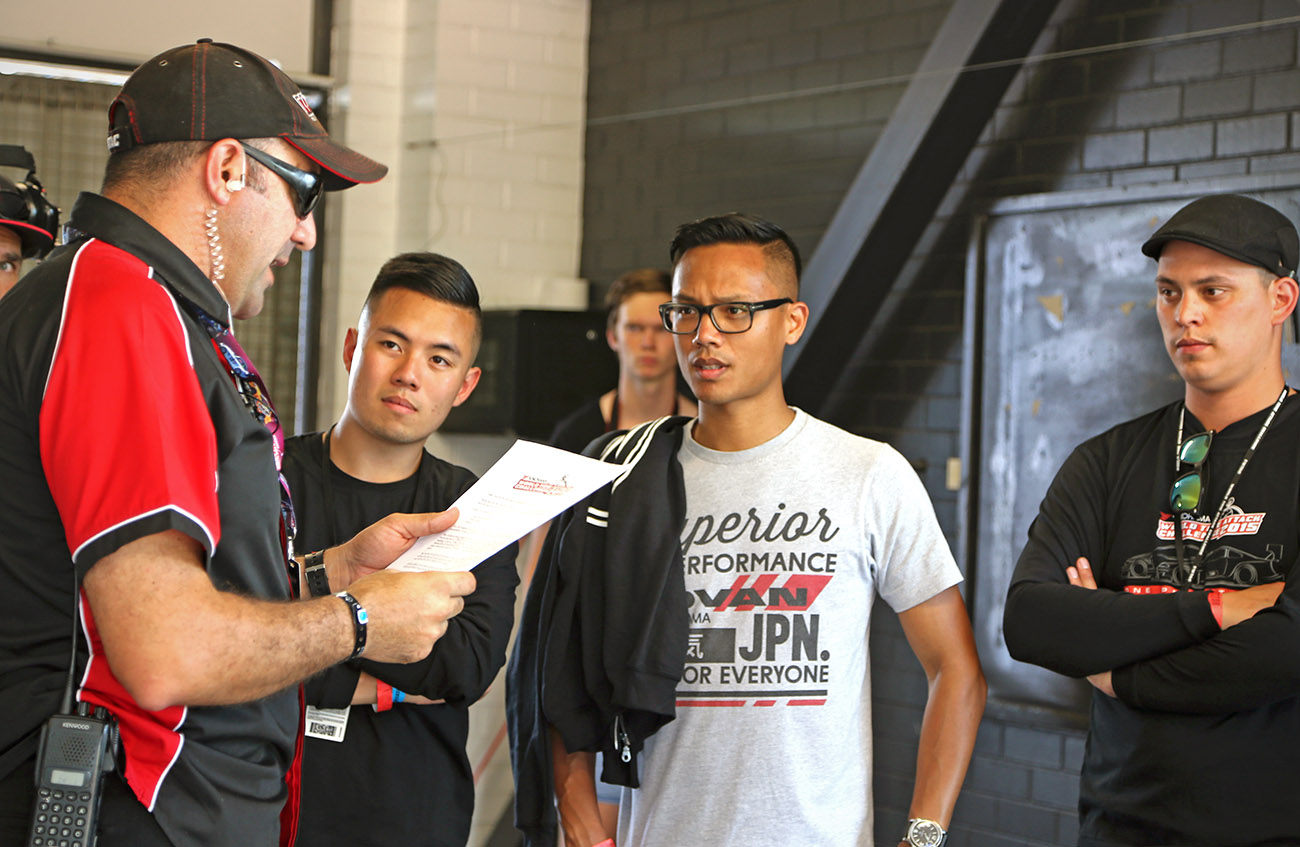 In the safety briefing, a slightly jittery Richard told us he was feeling "nervous but excited". The excitement continued to build as he was strapped in the Sonvia's passenger seat by DriftSquid himself.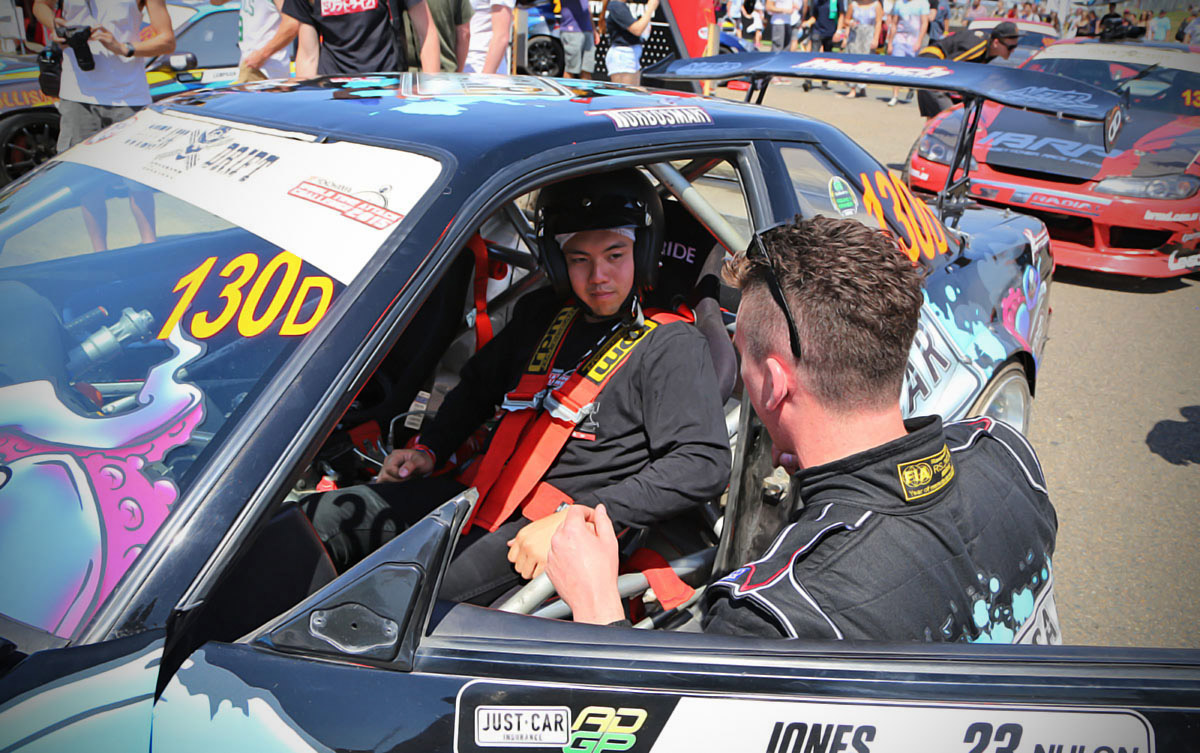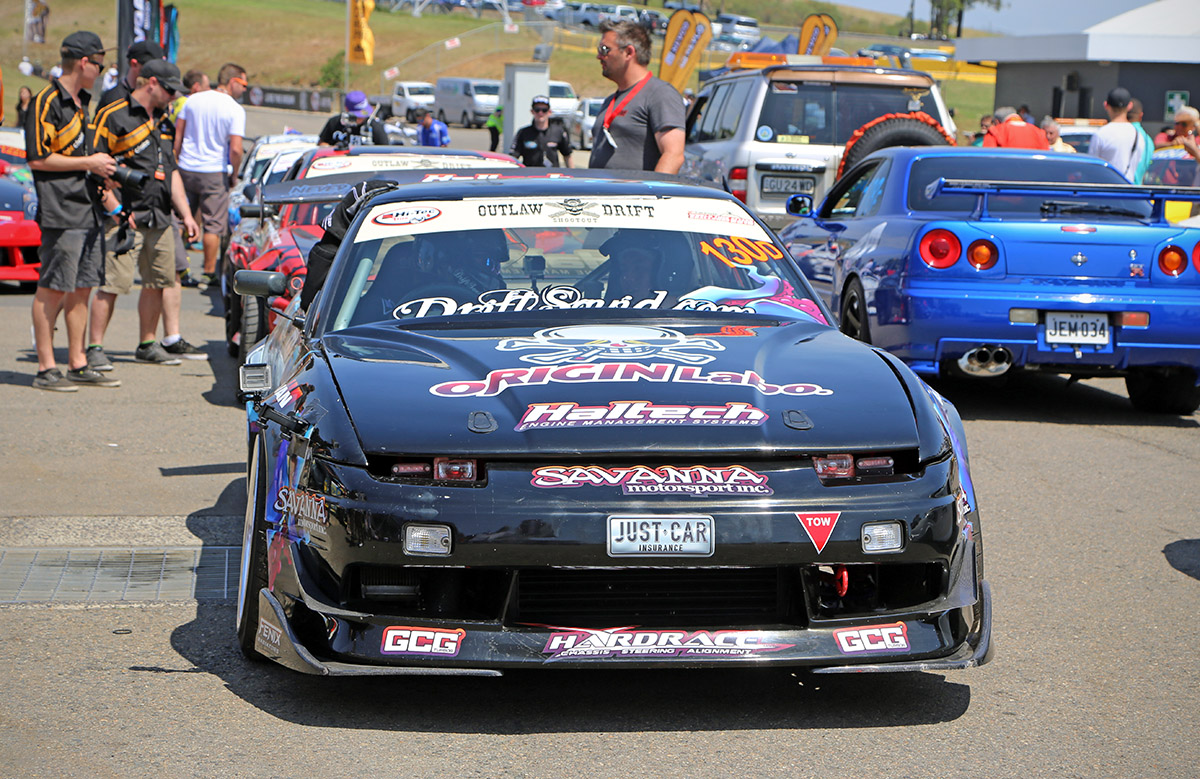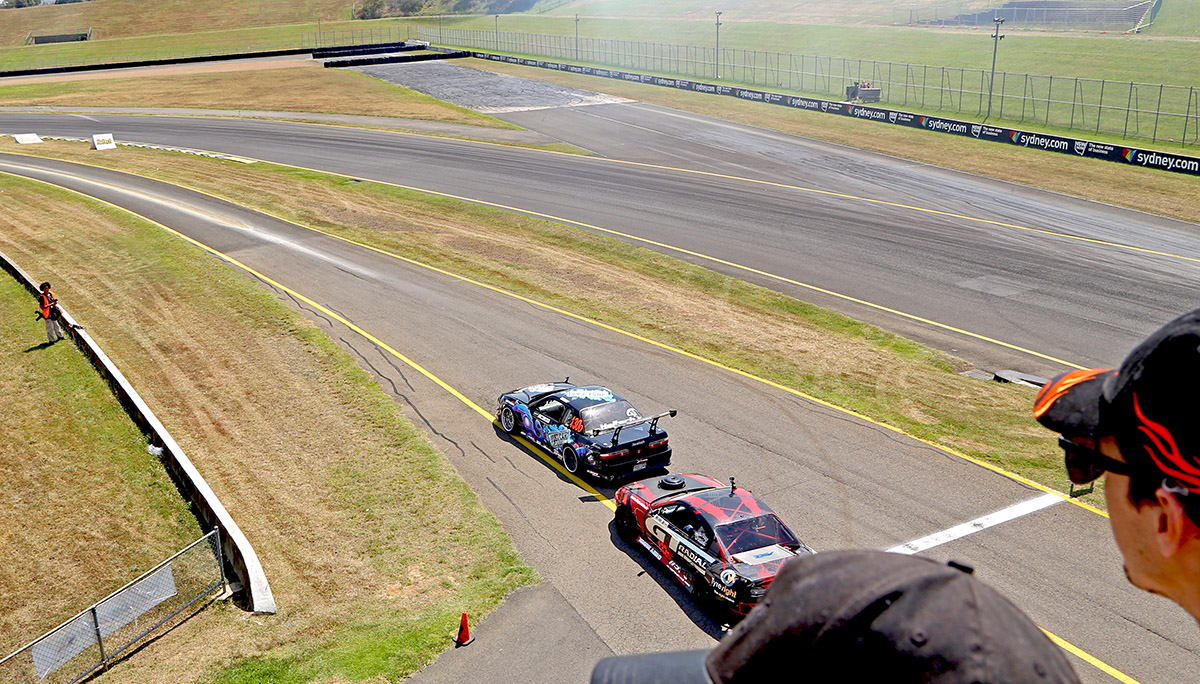 DriftSquid's RB27 Sonvia is a raw beast. Even though Richard's Evo makes some serious power, as a street car it cannot match the visceral feeling of a stripped-out, purpose-built championship drift car. After the run, Jake told us that Richard "absolutely loved it".  He was in awe at the whole experience – the noise, speed, and tyre smoke were hugely exciting even to someone who drives a 400kW-plus Evo.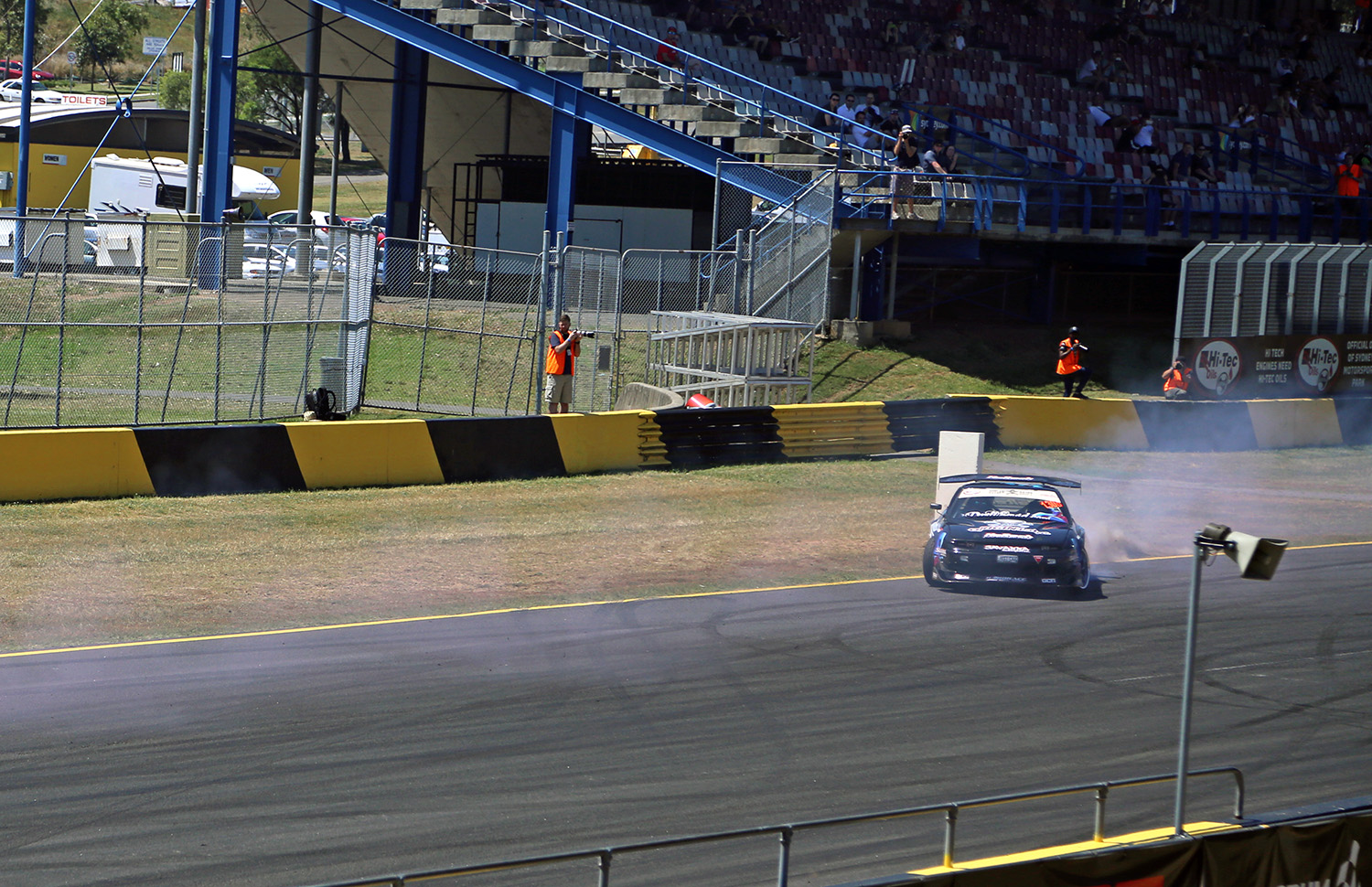 In fact, the awesomeness of the experience was clear to anyone who saw DriftSquid smoking tyres all the way around the track.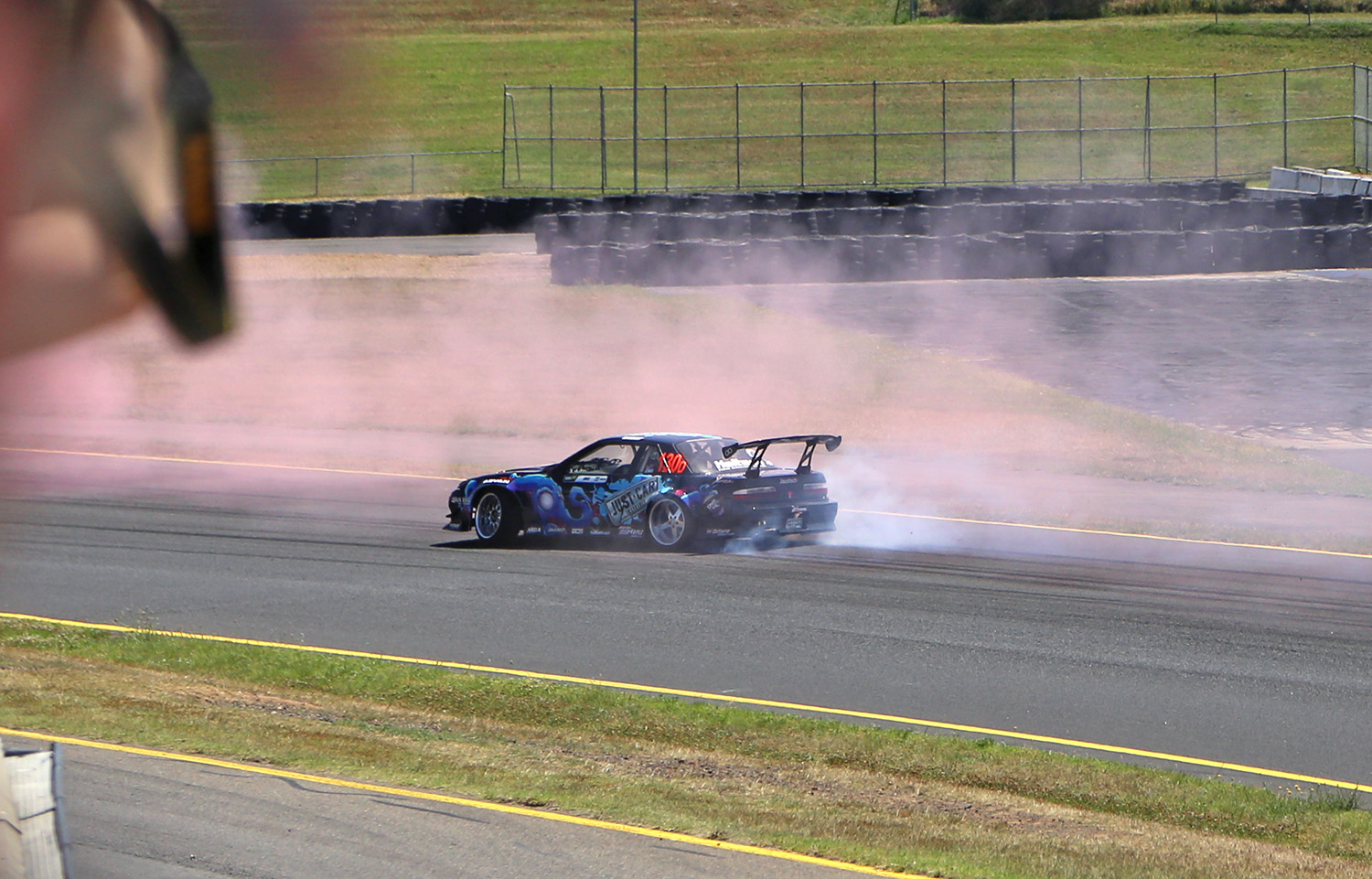 Congratulations Richard, we hope you enjoyed the prize!
For the rest of us, here's some bonus pictures so we can still drool over that Evo.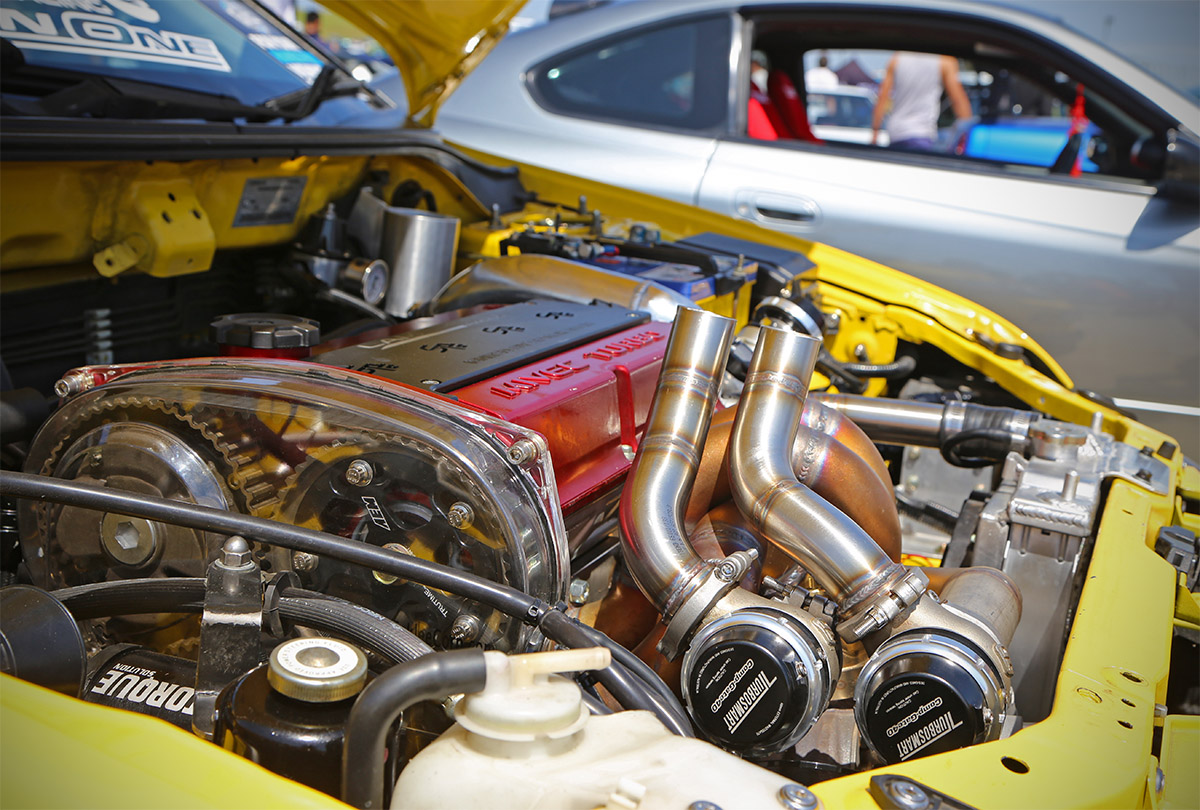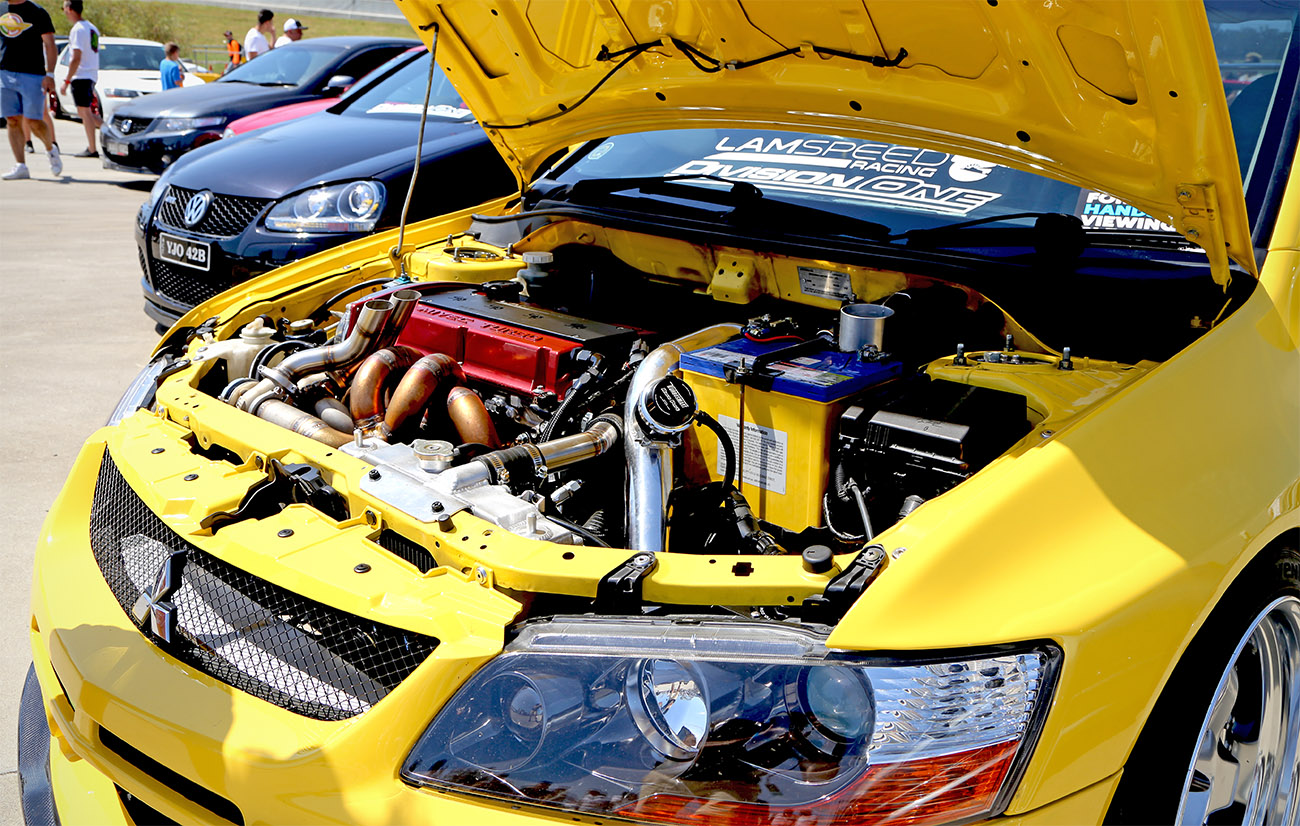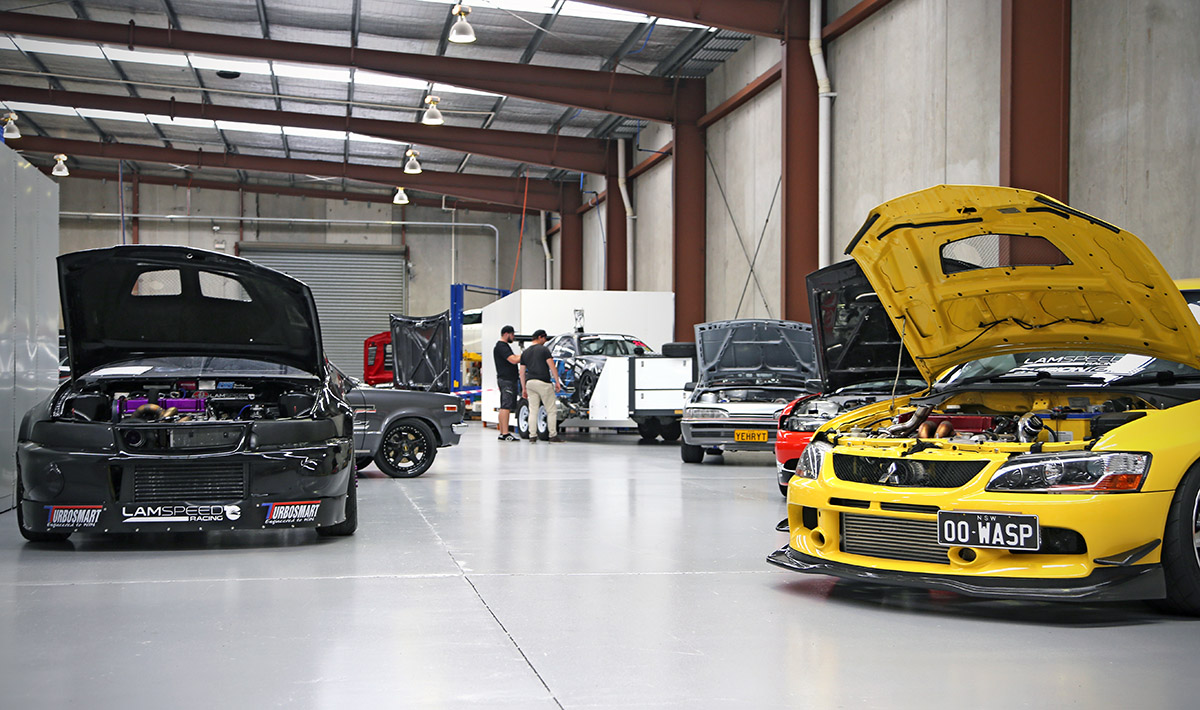 ---