Vivid Racing's new Porsche Kit
---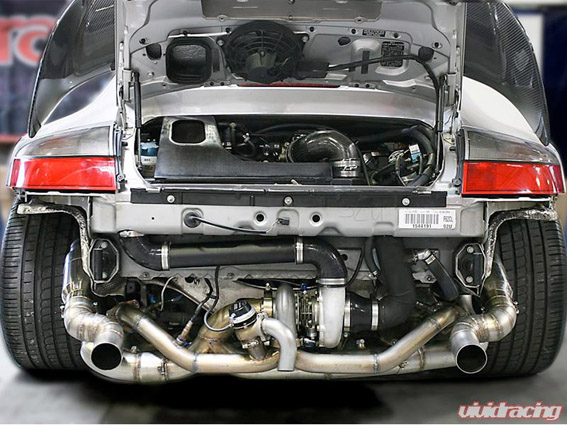 Having entered the Porsche tuning world in a Porsche 996 Carrera, Vivid Racing needed to go back to the beginning and develop something that would truly take the experience of owning a 996 to the next level. They set out with 3 main goals for the project: Top quality products, strong reliable performance, and a product price point that made sense.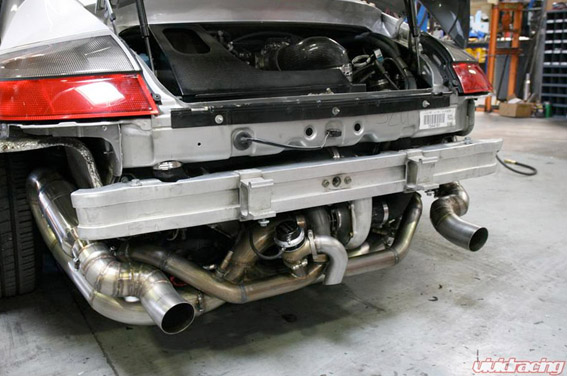 After six months of R&D, software development and testing, the kit is finally ready for release. The kit is sold as a "complete package" and requires no additional components. Recommended installation time is about 25-30 hours and is recommended to be performed by a qualified, competent performance installation center. Turbo Kits are only available for purchase from Vivid Racing and all products carry a limited liability warranty.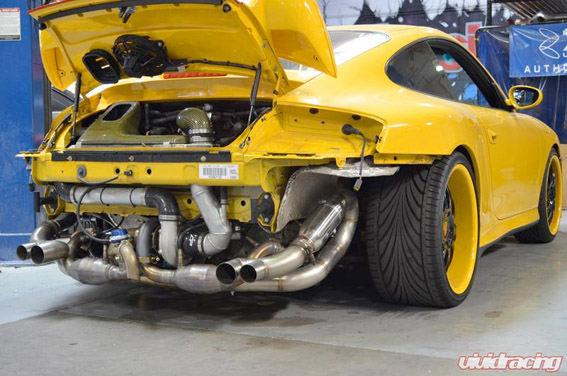 Here is what Vivid Racing said about Turbosmart products used in the kit:
Boost can be controlled by either the wastegate spring or a boost controller. For these 2 parts, we have decided to use the Turbosmart products. The Turbosmart Comp-Gate40 wastegate is smaller then the competition's unit while still offering superior flow and heat handling.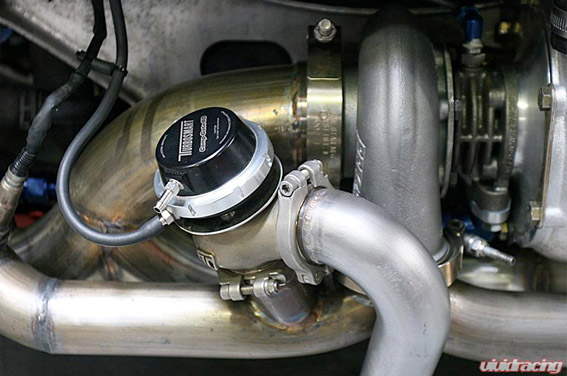 It is 25% smaller then other units and can be setup in multiple configurations. The wastegate features only a 3psi spring so if desired, this is the minimum amount of boost the car would run.
To achieve the 5.5psi we want for the turbo kit, we use Turbosmart's e-Boost STREET boost controller. The boost controller allows you to dial in the boost pressure you want with several variables. You can also set a high and low boost pressure for pump or race gas. Its digital display tells you exactly what boost you are making in real time.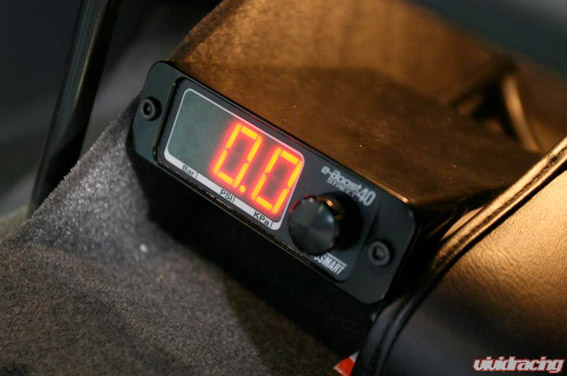 Overview
Vivid Racing Porsche 996 Carrera Turbo Kit
• Gain 130hp and 150ft/lbs at the wheels!
• Faster than a 996 Turbo with only 5.5psi
• Complete turbo kit requiring NO additional parts
• Advanced OBDII ECU Flashing with Softronic
• High quality components from recognized brands
Read more:
Vivid Racing
Turbosmart Wastegate Range
Turbosmart Boost Controllers Range
---