---
At Turbosmart, we like a bit of Bavarian beauty, especially when it's backed up by boost.
We have developed a range of direct replacement BOVs for N54-engined BMWs, including the E90 335i, the E82 135i and the E89 Z4.
These cars provide excellent rear-wheel-drive handling on which BMW built its reputation, brilliantly combined with the relentless power of a twin-turbo 3.0-litre straight six.
Turbosmart's range of products for N54-engined BMWs consists of the Kompact blow-off valve kit in both dual-port and plumb-back versions. With high-performance vehicles such as these BMWs, stock plastic blow-off valves often leak and eventually crack, and do not cope well with increased boost. The Kompact kit is a high-performance replacement for the factory blow-off valves. Made from billet aluminium, they offer an increase in power and acceleration in a standard car, and handle increased boost far more effectively in modified vehicles.
The Kompact dual port offers combines the performance and drivability benefits of a plumb-back valve with that classic Turbosmart vent-to-atmosphere blow-off valve noise.
The plumb-back, meanwhile, suits the driver who prefers to go unnoticed, offering the increased performance and durability of a Turbosmart BOV, but with a more discreet operation.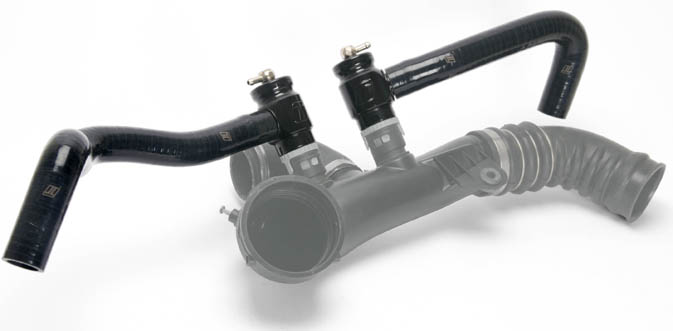 The Kompact kits include two Kompact BOVs in either dual port or plumb-back configuration finished in a stealthy black colour, plus all the necessary hoses and fittings to fit the BOV with the standard BMW charge pipe. Z4 models require an extra pipe kit in order to fit the Kompact BOVs, which Turbosmart can supply as an added extra.
Part numbers and prices:
TS-0203-1050 – Kompact Dual Port Kit – BMW | For pricing and more info – click here.
TS-0203-1250 – Kompact Plumb Back Kit – BMW | For pricing and more info – click here.
TS-0203-2001 – Kompact BOV Additional pipe – BMW Z4 | For pricing and more info – click here.
---