---
Volkswagen AG, comprising of Volkswagen, Audi, Skoda and Seat, has led the way in bringing boost to the people with its vast range of turbocharged vehicles. VAG has committed to improving engine efficiency through downsizing and boost, to deliver the performance of larger naturally-aspirated engines without the fuel use.
Turbosmart have developed a range of products specifically for VAG vehicles, covering a variety of models and engines across the VAG range. VAG's turbocharged engines have already kicked goals with the automotive press and car buyers around the world, but they also pack a lot of hidden potential. With new products always in development, Turbosmart aims to bring the best out of any turbocharged VAG engine.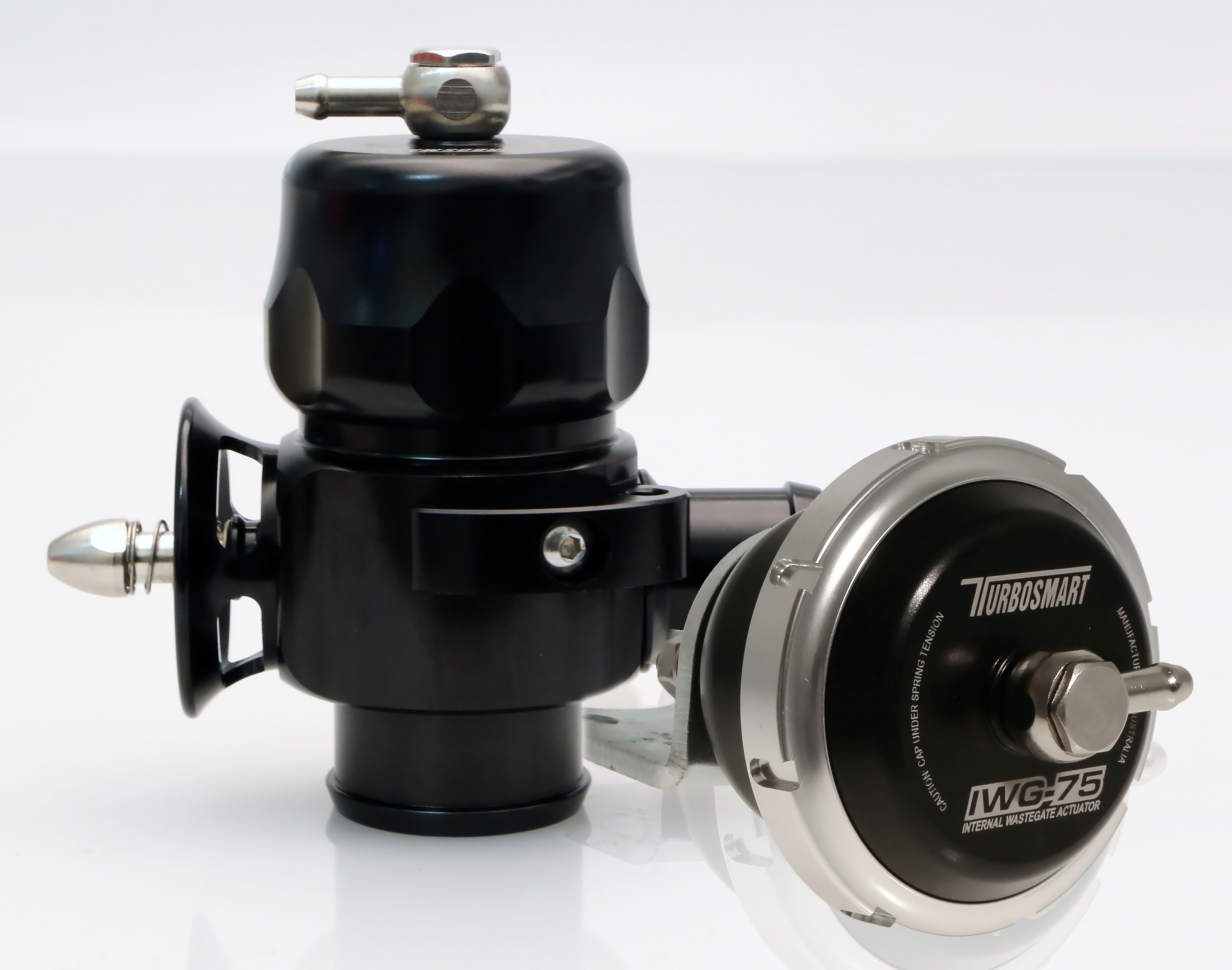 Turbosmart's current range includes the Kompact BOV in both plumb-back and dual-port varieties for VAG 2.0 TFSI engines, including those found in the Mk5 and Mk6 Golf GTI and Mk6 Golf R, as well as the Audi A3, A4, S3 and TT. Kompact BOVs are also available for Audi and VW 1.8T (non-TFSI) engines. Turbosmart BOVs will protect against damaging compressor surge at higher boost levels than stock valves, which can crack under pressure.
For more heavy-duty, high-boost applications, the Smart Port BOV offers more customisation, and is available for the Mk6 Golf R, Scirocco R, and Audi S3.
Since the 2.0TFSI engine in its stock form uses electronically controlled blow-off valves, it is not possible to operate a boost gauge or vacuum-operated BOV without a boost reference adapter.  The Turbosmart VAG boost reference adapter is a high quality solution that allows the 2.0TFSI engine to use vacuum operated accessories including boost gauges and BOVs.
Turbosmart's Internal Wastegate Actuators are a more durable and reliable replacement for flimsy stock wastegate actuators. Turbosmart's IWG-75 is currently available for Mk6 Golf GTI, and Mk6 Golf R, Scirocco R and Audi S3.
Turbosmart are committed to helping VAG owners chase the horsepower they crave. Stay tuned for more over the coming months.
Part Numbers and Pricing
---