Ford Focus ST Performance Upgrades: Turbosmart Wastegate Actuator and BOVs
---
At Turbosmart, we're big fans of Ford's range of hot hatchbacks. Their eager turbocharged powerplants and excellent handling combine to create cars with class-leading levels of driving enjoyment. But nobody ever said you can have too much fun, so Turbosmart has developed a range of products to improve the performance of EcoBoost Fords.
Turbosmart's product range for the Focus ST includes our IWG-75 Internal Wastegate Actuator, and a range of blow-off valves for every application and every preference.
The IWG-75 Internal Wastegate Actuator provides better turbo response and greater sensitivity when managing boost pressures. Designed as a direct bolt-on replacement for the factory part, the Focus ST IWG is easy to install and requires no special tools or fabrication. It helps prevent damaging boost spikes, helps boost come on sooner and hold on longer with less drop off at the top of the rev range compared to the standard actuator. It also provides significantly improved durability and reliability with its precision, Australian-made billet construction.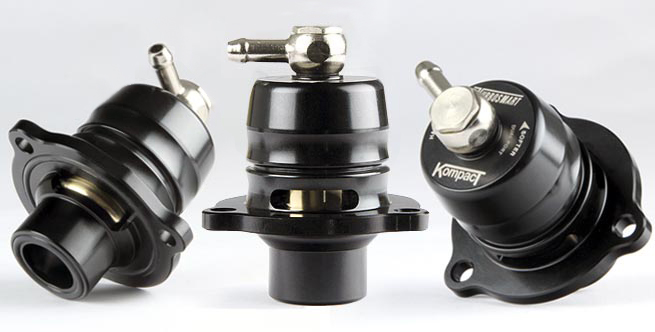 The  Turbosmart Kompact Shortie BOV is a significant improvement over the stock plastic blow-off valve, which can struggle to handle increased boost. The Kompact Shortie is available in dual port for that trademark Turbosmart BOV sound we all know and love, and in a plumb back variety for the driver who prefers to fly under the radar. The Shortie in either form gives razor sharp valve response, and a serious increase in performance over stock valves, which are known to bleed boost. The Focus ST Shortie is supplied with all the necessary fitting hardware to replace the standard bypass valve.
Whatever your plans for your car, Turbosmart have the parts to improve the performance of your Focus ST.
Part numbers and pricing:
TS-0622-5072 IWG-75 7 PSI – Ford Focus ST | For pricing and more info – click here.
TS-0203-1061 Kompact Shortie Dual Port BOV – Ford Focus ST | For pricing and more info – click here.
TS-0203-1261 Kompact Shortie Plumb Back BOV – Ford Focus ST | For pricing and more info – click here.
---