Who is Miss Turbosmart? Q and A with Melissa Grace
---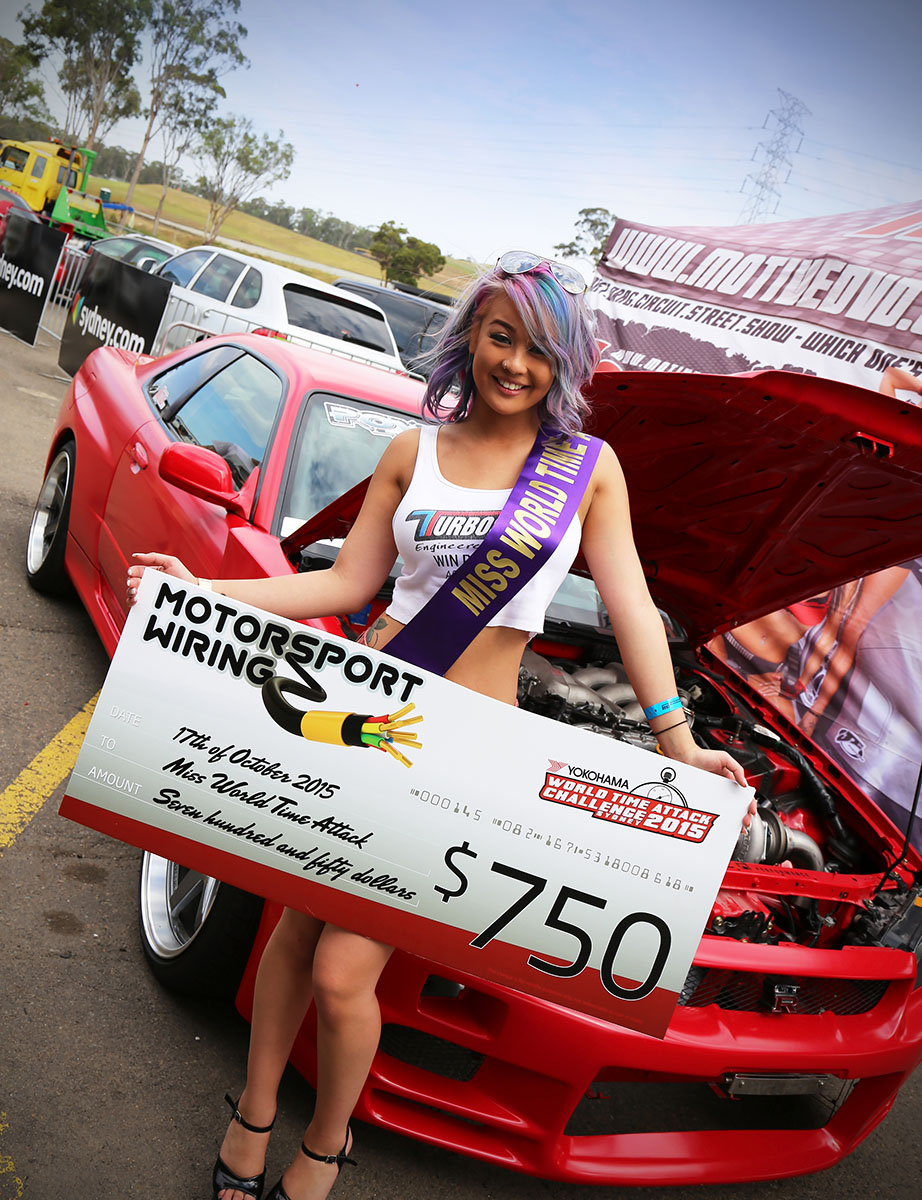 If you were at World Time Attack Challenge, you probably would have seen the lovely Miss Turbosmart, Melissa Grace. Her bright blue, pink and purple hair and equally bright smile were pretty hard to ignore! She certainly was a crowd favourite, with seemingly hundreds of people stopping her to ask for a selfie or to pose with their car. She went on to wow the judges just as much as the crowds, taking home the title of Miss World Time Attack 2015, along with a giant cheque!
So who is the girl in the Turbosmart top? Let's find out!
How old are you and where are you from?
I'm 20 years old, and I grew up in Quakers Hill in Sydney, so I'm a Westie. My background is Filipino, but I was born in Australia.
How did you get into promo modelling? 
It was sheer luck! I never thought I would be a promo model, but then I met Richard from Turbosmart through friends. I was very impressed with his beard, and he was impressed with my look. He asked me if I ever had ever done promo work, and if I would be interested. Of course, I was really keen to get into it! My first gig was at MotorEx for Drift School Australia and I absolutely loved it. It all just grew from there and I've been doing it as much as I can ever since.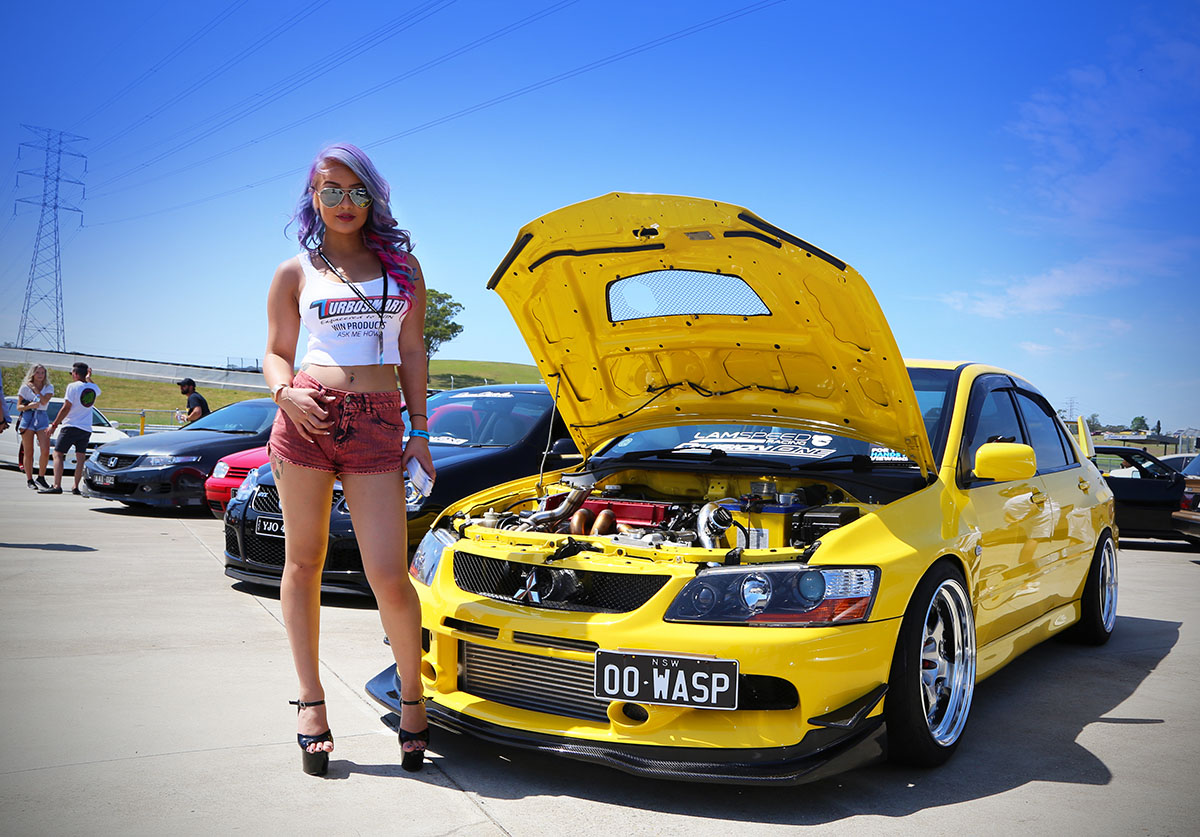 What do you enjoy about it? 
I love the atmosphere of the events and everyone's always so nice to talk to. I love getting ready for the events too even though I always end up stressing and rushing. I must sound so vain saying this, but it's nice to have a bit of the attention once in a while!
What do you love Turbosmart? 
What don't I love about Turbosmart?! The Turbosmart crew is really great, I love working with them and not to mention how much effort goes into making their products. I've visited the manufacturing facility in Sydney and it's pretty crazy! They really are world class products.
Was this your first WTAC? 
First and hopefully not the last!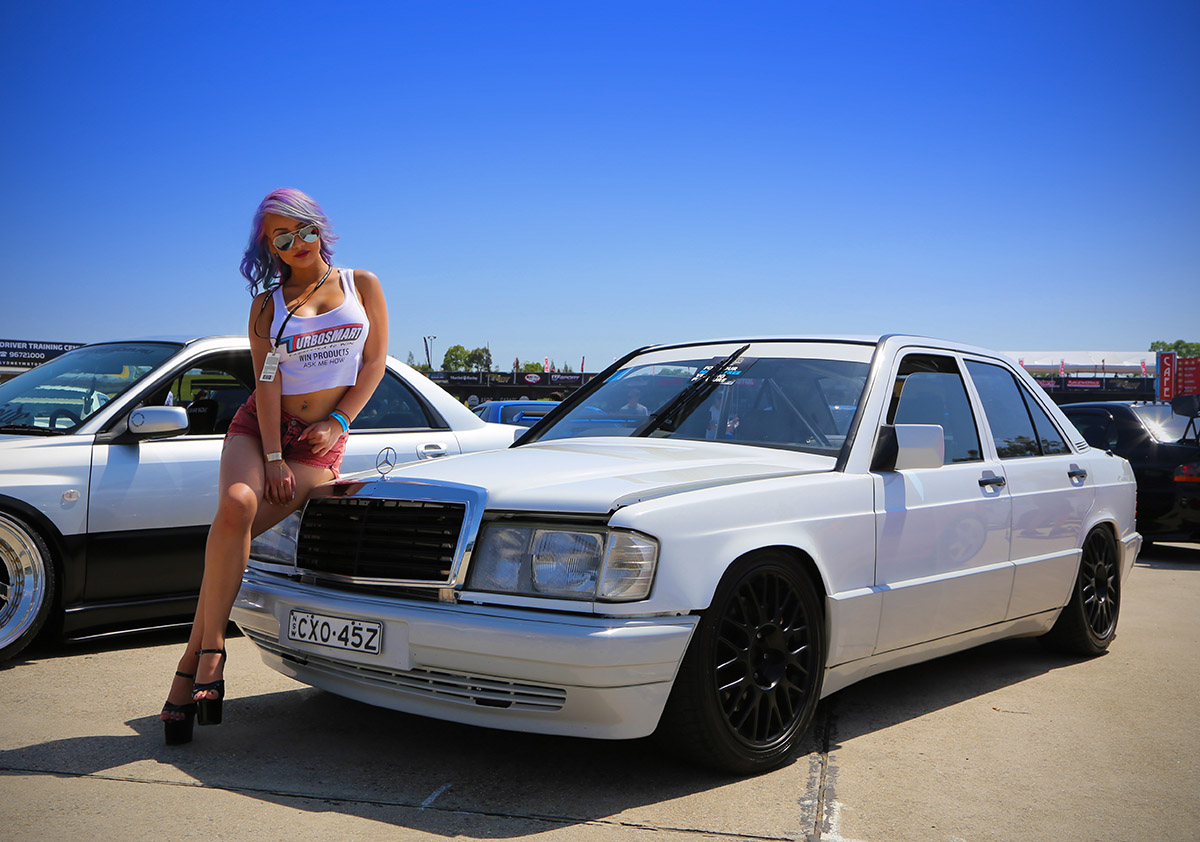 What did you think of the event? 
I thought it was great! I love cars, but I only have a general knowledge of them –  So I always love learning more about them at these events and watching everyone work on them in the pits. Although, it was super hot on the weekend! Being in heels and being baked in the sun is not a good mix for Melissa Grace!
What was your favourite part?
I've got to admit winning Miss World Time Attack and holding the giant cheque has definitely got to be the answer. I've always wanted to win a giant cheque, plus who doesn't want a purple sash to match their unicorn-coloured hair?
How did it feel to win Miss World Time Attack? 
I was actually pretty speechless! I remember when they said my name, I just shrieked in the highest pitch ever! I seriously hope not many people heard that or got my face on camera doing that! But honestly, I didn't think I would win because Turbosmart won two years previously so I just kept telling myself that it wasn't possible for me to win. I definitely felt like there was pressure on me to win that third year in a row!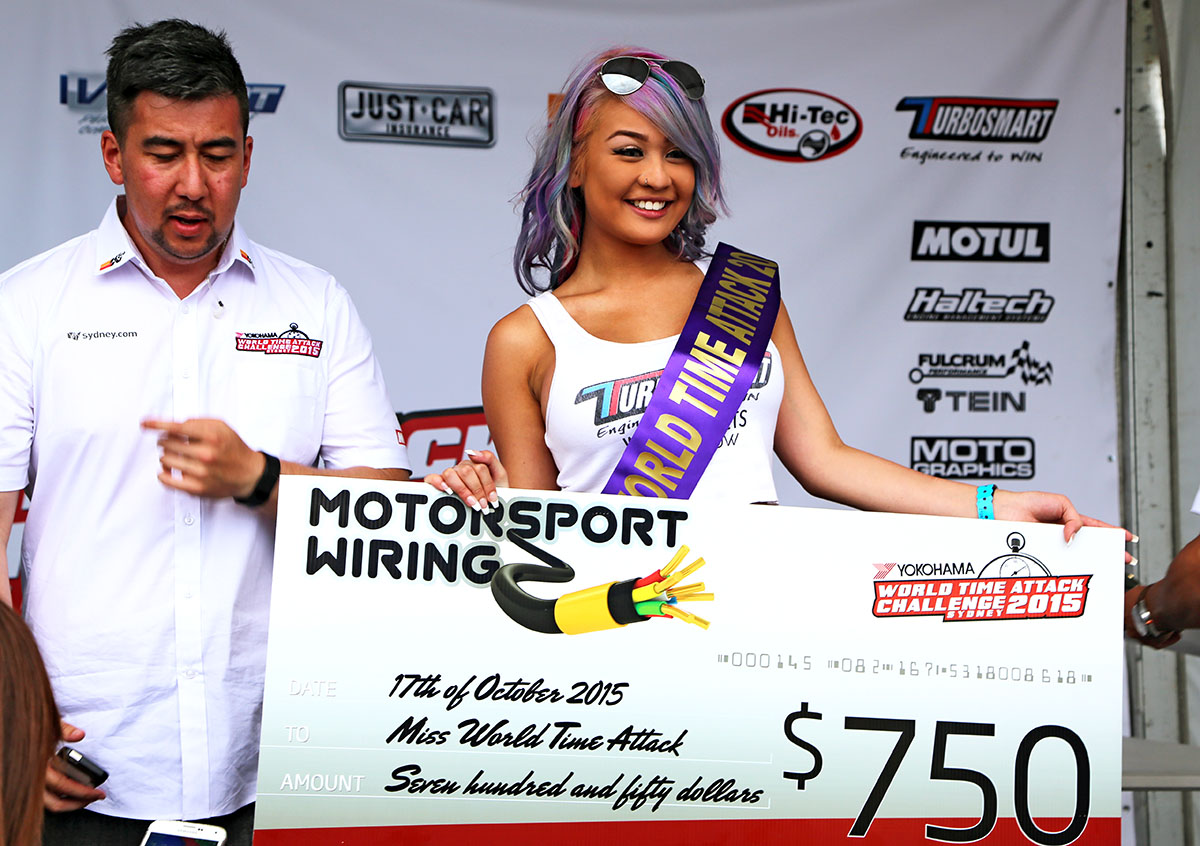 What are you going to do with the prize money? 
I'm going to the US next month so it'll be some good spending money! There's no chance I'll be saving that money.
What car do you drive? 
Everyone always gives me crap for this because it's a "hairdresser's car", but I drive an MX5. Does it help that it's been lowered and has pretty rims?
Why do you like it? 
It's my first car, I got attached to it especially because I bought it with my own money.  Plus the size is perfect for me, because I'm quite short!
When are you going to upgrade to a turbo car?
One day! I'm still on my P's so once I get my full licence, sure!
Love Miss Turbosmart as much as we do? Make sure you follow Melissa Grace on Facebook and Instagram.
---