Win for Pro Duct at the 2013 Great Southern 4hr Endurance Race
---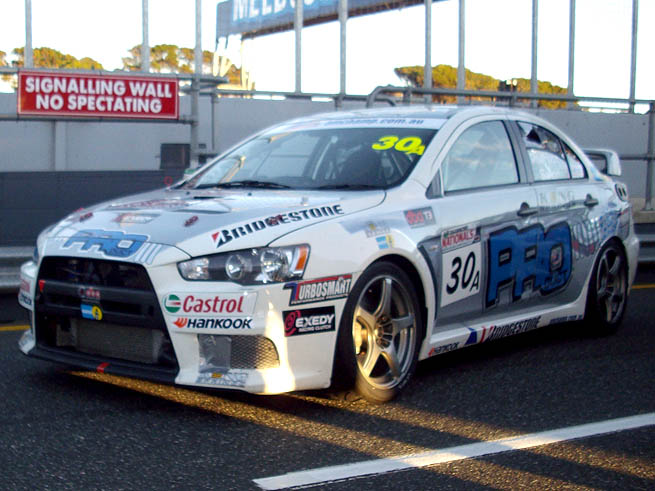 Driving a Turbosmart-equipped EVO X RS, Bob Pearson and Glenn Seton outpaced their competition at the inaugural Great Southern 4 hour endurance race. The race is a part of the Shannons Australian Motor Racing Nationals and was held at the scenic Phillip Island circuit.
The Pro Duct EVO completed 119 laps, beating a BMW 135i driven by Iain and Grant Sherrin.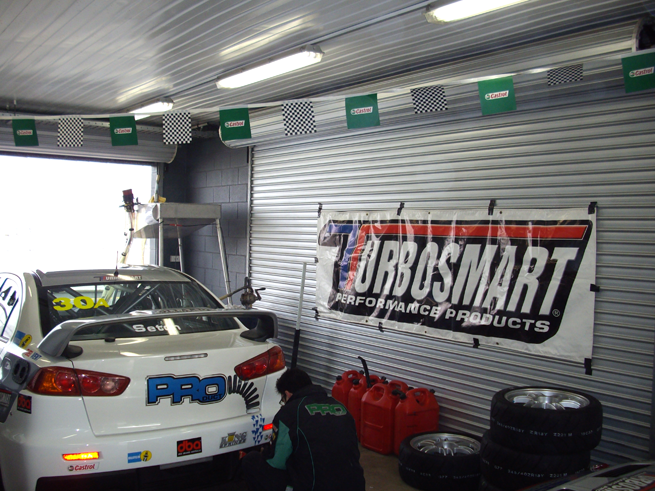 "It was a cold windy weekend at the island but we turned up with a mission and that was to win and set a new lap record.With the cards falling our way we managed to achieve both of our goals."
"We started by topping the time sheets in all our practise sessions and qualifying in on the 2nd row for the race unfortunately a small misunderstanding in qualifying we lost pole position. So we went into the race on sunday with our plan to just work our way through the day."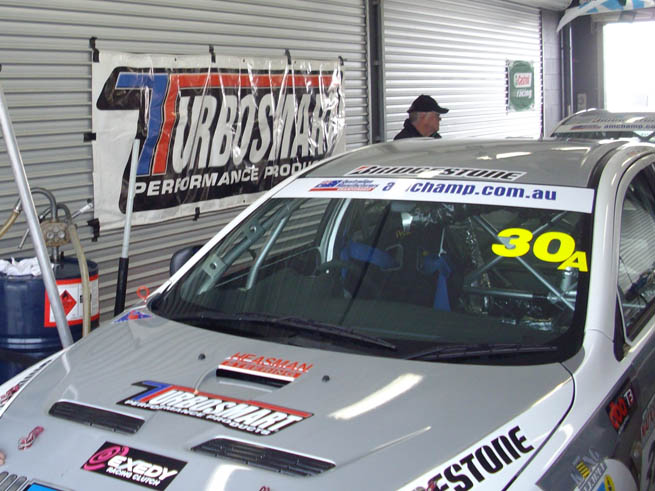 "The rain came race morning so that made it a little slippery so with a caution we slowly worked our way through the race. In the process we set a new lap record lowering the old record by nearly 2 seconds and eventually winning the race by 1 lap 1 min 20 sec with 3rd place 5 laps down."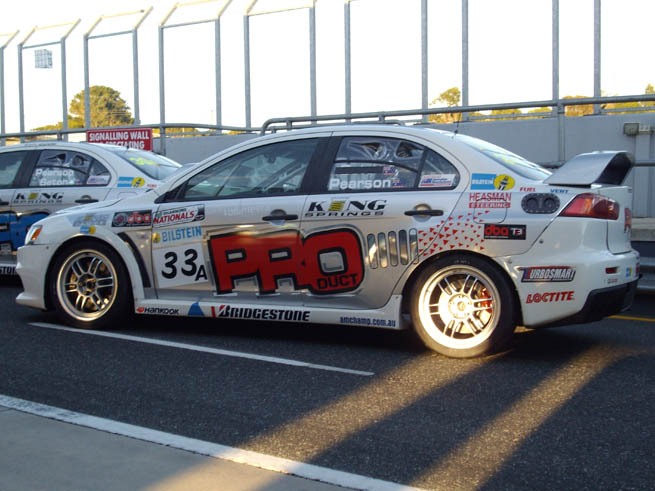 Round two of the Australian Manufacturers Championship will be held in conjunction with round five of the Shannons Australian Motor Racing Nationals, at Sydney Motorsport Park, this July.
---