Wiring up your e-Boost STREET
---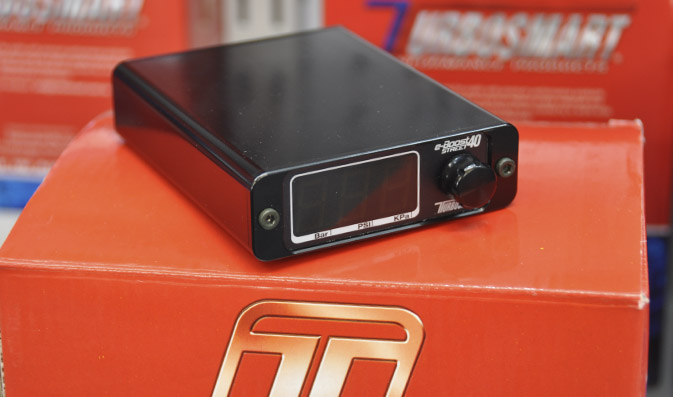 The e-Boost STREET boost controller is an advanced electronic device. Its installation does require a fair degree of technical knowledge, if you're not sure about any of the following instructions please have the e-Boost STREET fitted by your local tuning specialist instead.
BEFORE YOU START
e-Boost Street should not be used in conjunction with any type of "Draw Through" induction System.
Boost pressure should be set using a Dynamometer and not on public roads.
The e-Boost STREET is NOT waterproof and must be mounted inside the cabin. The unit has an operating temperature range of -5O degrees C to 70 degrees C.
WIRING INSTRUCTIONS
When wiring up your e-Boost STREET solder all wires together and insulate the joints with the supplied heat shrink.
Red Wire – +12 Volts switched through ignition – connect via 5 Amp fuse supplied
Black Wire – Chassis, earth or ground
Yellow Wire – To 3.5V – 12V Square wave (RPM) Signal
Green Wire – External set point switching (Ground to activate)
Orange Wire – Dimming trigger (Ground to activate)
White Wire – Auxiliary Output (Negative switched)
Brown and grey wire – to boost control solenoid (Polarity not important)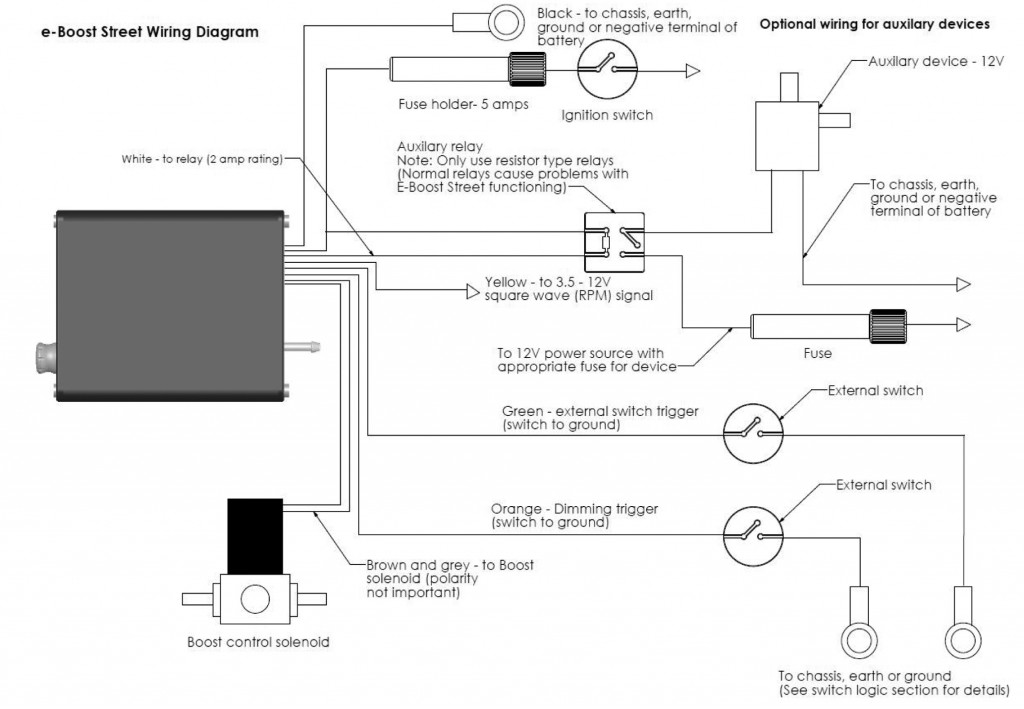 VACUUM / PRESSURE SIGNAL
Route the supplied hose through the engine bay and connect it to a pressure/vacuum signal from the inlet manifold.
SOLENOID MOUNTING
The control solenoid is rated to a maximum temperature of 80 degrees Celsius (176 degrees Fahrenheit), ensure that it is mounted a minimum of 250mm (10 Inches) away from the heat of the turbo or exhaust manifold, otherwise heat shielding is required.
Mount the e-Boost SREET solenoid in an appropriate position in the engine bay with the mounting kit supplied.
For more information refer to the e-Boost STREET User Manual.
---