Product Update: New Kompact Dual Port BOVs
---
Turbosmart has introduced three new Kompact Dual Port BOVs. These new Kompacts offer a smaller, lower-priced alternative to the existing model-specific Type 5 BOV kits for certain Mazda, Subaru and Nissan models.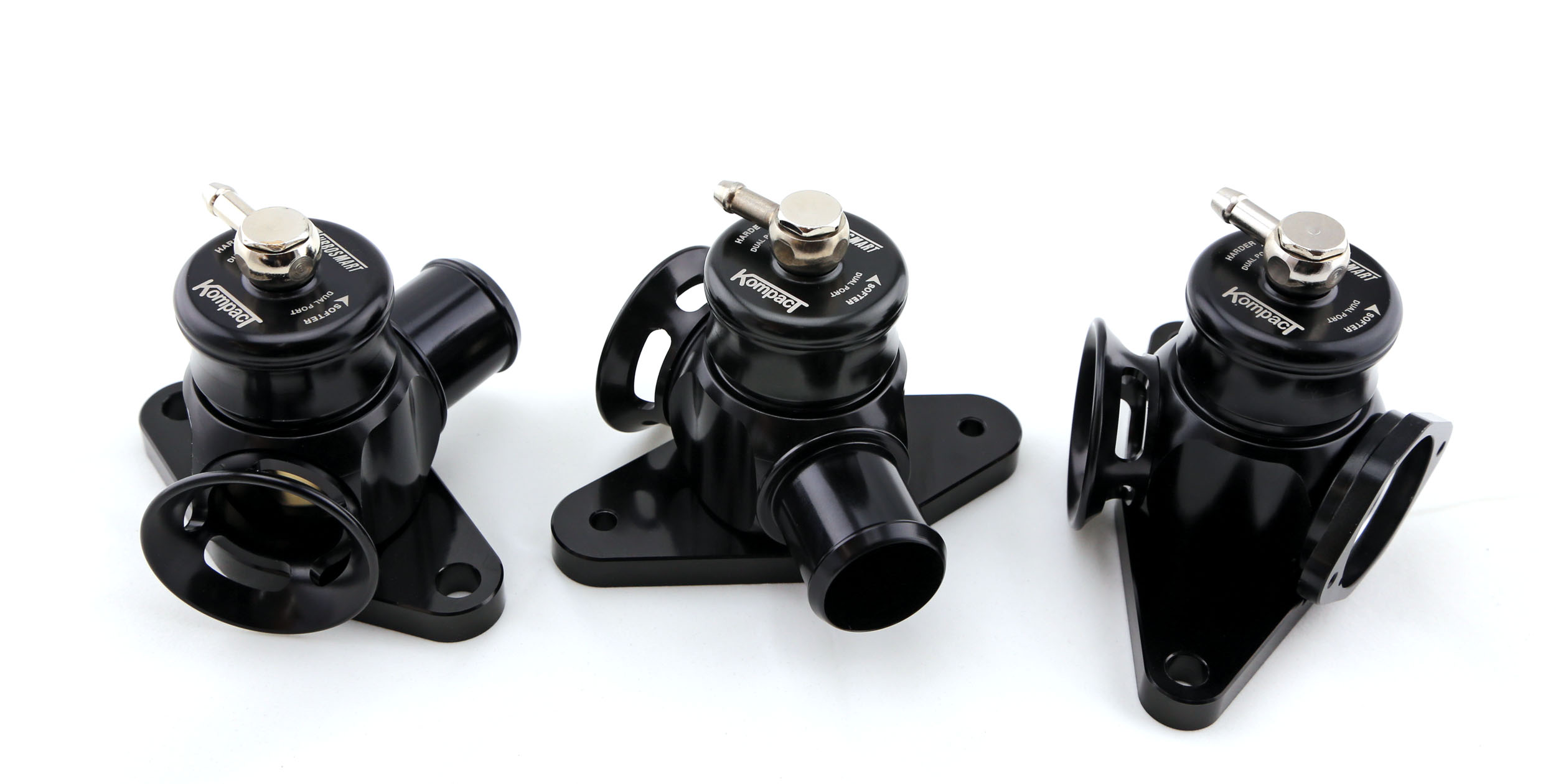 Why did we make them?
These new Kompact Dual Ports offer an alternative to the existing Kompact Plumb Backs for the below cars, for owners who want the sound of a Dual Port BOV, but do not require the heavier-duty performance of the larger and higher priced Type 5.
The Kompact is suited to owners of otherwise stock or mildly modified vehicles, seeking the improved performance of an Turbosmart BOV with that classic vent-to-atmosphere sound.
The existing Kompact Plumb Back for these applications is ideal for those who prefer the quieter operation of a recirculating BOV, while the Type 5 is ideal for more highly modified cars running increased boost levels.
What's great about it?
Billet aluminium construction and lightweight precision-machined piston for excellent sealing, response and boost holding capability.
Significant performance improvements compared to standard valves, which often bleed boost and crack with age and wear – especially for these older vehicles.
Dual Port design gives the vent-to-atmosphere 'pssh' that people love, while still recirculating enough air to keep the engine's sensors happy.
Supplied blanking plug gives customers the option of converting the Dual Port to a full recirculating or full vent-to-atmosphere valve.
Eradicates compressor surge, even in stock applications.
What do they fit?
TS-0203-1009 – Kompact Dual Port – Mazda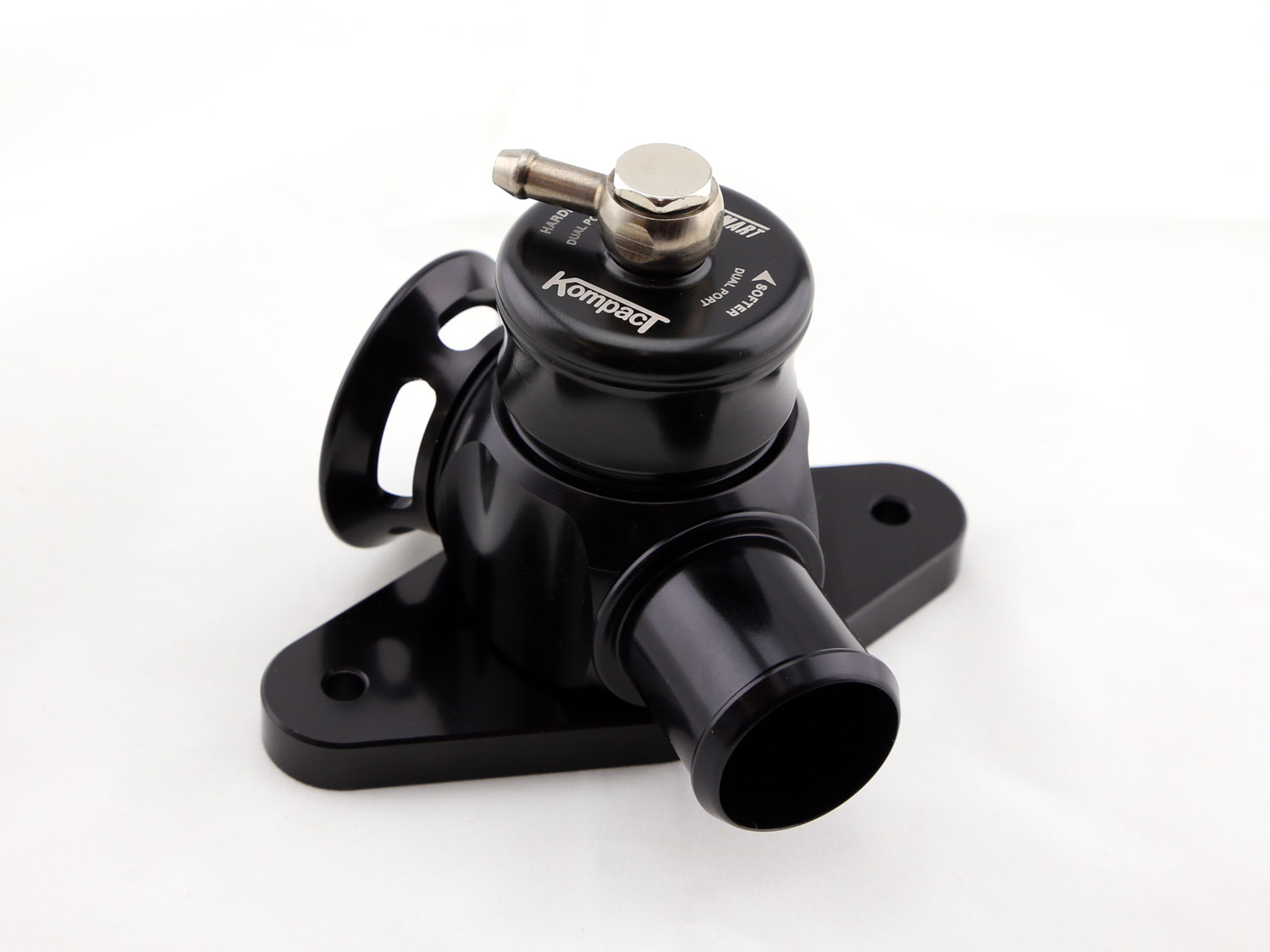 Mazda 3 MPS
Mazda 6 MPS
CX-7 2.3T
TS-0203-1015 – Subaru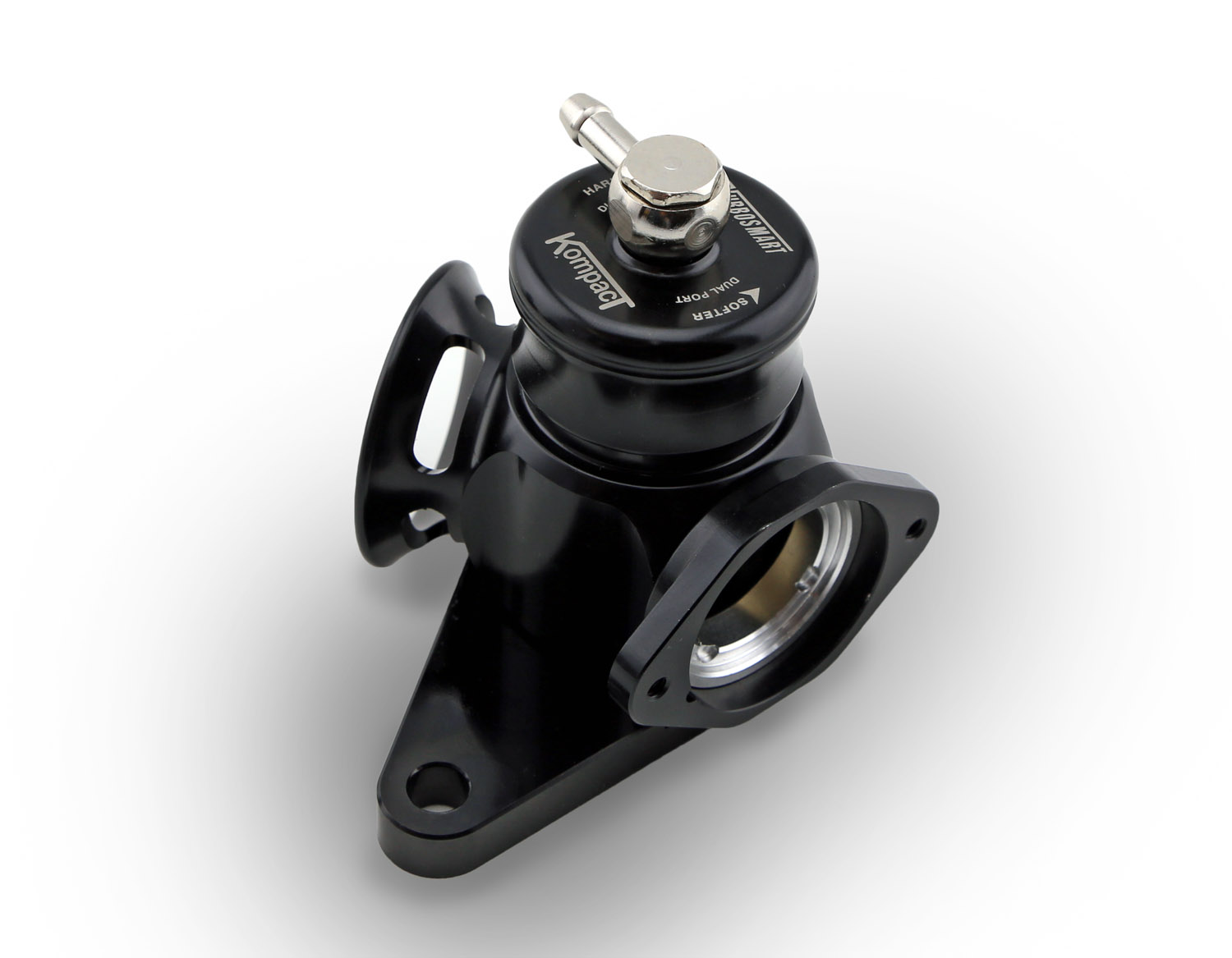 Subaru Forester XT 2005-2007
Subaru WRX 2001-2005
Subaru WRX STI 2001-current
TS-0203-1026 – Nissan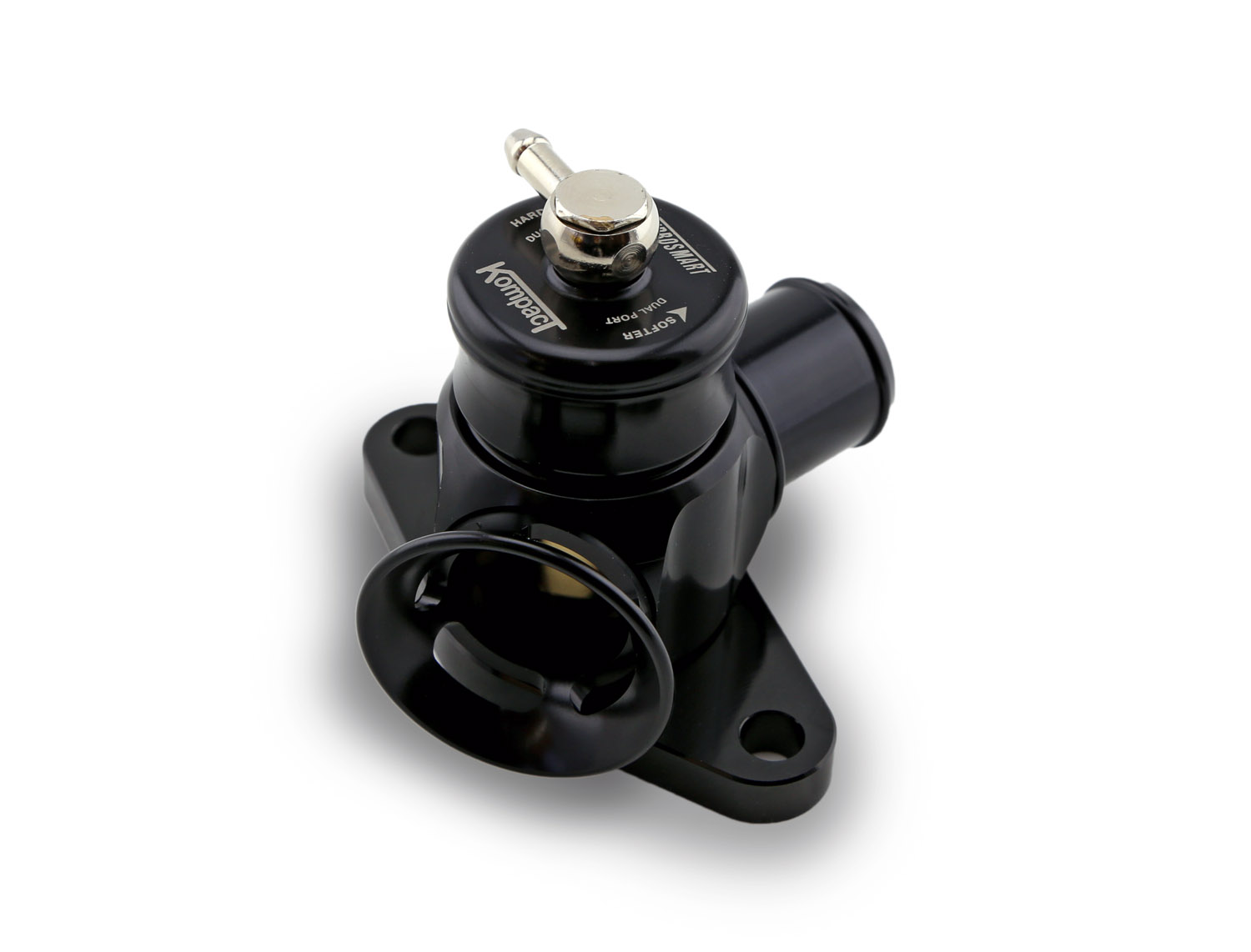 Nissan Skyline R32 GTS-T RB20DET 1988-1994
Nissan Skyline R33 GTS-T RB25DET 1993-1998
Nissan Skyline R34 GTS-T RB25DET 1999-2002
Nissan Stagea Turbo 2001-2007
Nissan Stagea Turbo RB25DET 1996-2001
How much are they?
These new Kompact Dual Ports have a Recommended Retail Price of $279.95 (incl. GST).
When are they available?
Right now! Order by calling us on (02) 9740 2809 or by emailing sales@www.turbosmart.com.