Product Update: Turbosmart's Boost Reference Adapter range
---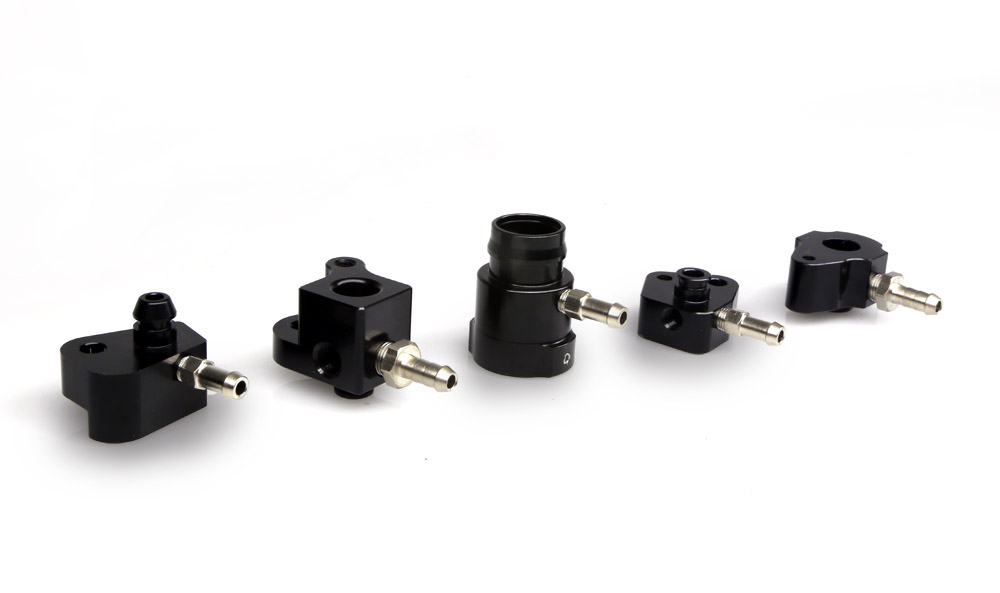 Turbosmart has developed a range of Boost Reference Adapter (BRA) kits for a variety of late model turbocharged petrol and diesel vehicles. These kits are designed to provide access to a reliable vacuum/boost reference source in vehicles with solenoid-controlled turbocharger accessories.
Why did we make them?
Many modern turbocharged vehicles have opted for solenoid-controlled wastegates and blow-off valves in order to achieve the best possible emissions and economy numbers. Unfortunately, these systems can limit performance, and prevent owners from running traditional vacuum-operated components, such as blow-off valves or boost gauges. Previously, the only ways to obtain a vacuum source on such vehicles involved destructive methods, such as tapping into the manifold. Turbosmart's BRAs are a plug-and-play solution that can be easily reversible, if needed.
What do they do?
Depending on the application, Turbosmart's Boost Reference Adapters either mount via the car's existing MAP sensor, placing a billet block between the OEM sensor and it's mounting flange, or via another system in the engine bay where a manifold pressure reference can be obtained. With multiple ports providing access to a manifold pressure source, the BRA is a versatile solution that still retains the OEM MAP sensor function without obstruction.
What cars do they fit?
We have a number of different kits for the following vehicles (Make/Model – Part Number):
Ford Fiesta EcoBoost/ST – TS-0720-1003
Ford Mustang EcoBoost – TS-0720-1004
Ford Ranger 3.2 Turbo Diesel – TS-0720-1001
Mazda BT-50 3.2 Turbo Diesel – TS-0720-1001
VW Golf GTI/R – TS-0720-1002
The following applications will be available soon:
Mini Cooper 1.6T (R56) – TS-0720-1006
Nissan Navara/Patrol ZD30 3.0 Turbo Diesel  – TS-0720-1008
Nissan Patrol TD42 4.2 Turbo Diesel – TS-0720-1009
Renault Clio RS 1.6T – TS-0720-1006
VW Mk7 Golf GTI/R 2.0T – TS-0720-1010
What makes them great?
With a precision-machined billet aluminium construction, Turbosmart's BRAs are durable and fit perfectly.
The BRA has two ports, which can be used for any vacuum operated accessories, including Internal Wastegate Actuators, blow-off valves and boost gauges.
How much are they?
These BRA kits have an RRP of $54.99 (incl. GST).
When can I buy one? 
Right now. Order by calling us on (02) 9740 2866 or by email to sales@www.turbosmart.com.