Nissan R35 GT-R Dual Port Kit
---
Select your product

Nissan R35 GT-R Dual Port Kit TS-0205-1027

Find dealer

PART NUMBER:
BLACK: TS-0205-1027

DESCRIPTION:
An ideal bolt-on performance upgrade to any R35 GT-R, the Turbosmart BOV kit combines class-leading performance and reliability with easy installation, setup and fits neatly in the engine bay.

APPLICATION:
Suits Nissan Skyline GT-R, R35.
Nissan R35 GT-R Dual Port Kit
---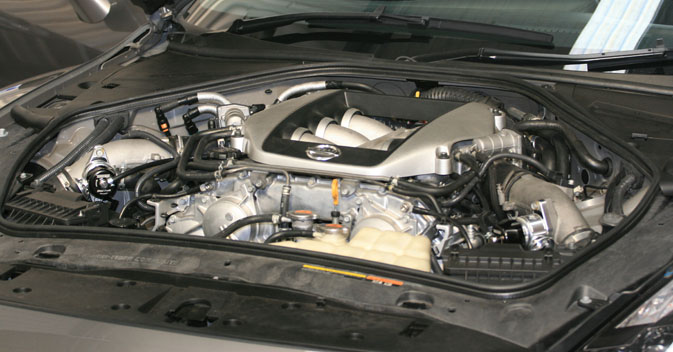 The Nissan R25 GT-R Dual Port Kits comes complete with 2 x symmetrical Nissan Dual Ports, 2 x Blanking Plugs, 2 x Gaskets and all Vacuum Hoses and Clamps required for fitting. No additional parts are required.
Nissan R35 GT-R Dual Port Kit
---

| | |
| --- | --- |
| PART NUMBER | PART DESCRIPTION |
| TS-0205-2002 | BOV 38mm Alloy Profiled Adapter |
| TS-0205-2003 | BOV 38mm Stainless Steel Profiled Adapter |
| TS-0205-2006 | BOV 19mm Hose Adapter |
| TS-0205-2007 | BOV 25mm Hose Adapter |
| TS-0205-2008 | BOV 32mm Hose Adapter |
| TS-0205-2009 | BOV 34mm Hose Adapter |
| TS-0205-2010 | BOV V-Band to 38mm Adapter |
| TS-0205-2011 | BOV V-Band Blanking Plate |
| TS-0205-2012 | BOV 19mm Hose Blanking Plug |
| TS-0205-2013 | BOV 25mm Hose Blanking Plug |
| TS-0205-2014 | BOV 29mm Hose Blanking Plug |
| TS-0205-2015 | BOV 32mm Hose Blanking Plug |
| TS-0205-2016 | BOV 34mm Hose Blanking Plug |
| TS-0205-2017 | BOV 38mm Hose Blanking Plug |
| TS-0205-3008 | BOV 38mm WA/HO Alloy |
| TS-0205-3009 | BOV V-Band Clamp Assembly |
| TS-0205-3010 | BOV O-Ring Kit |
| TS-0205-3011 | BOV Uniglide Lubricant |
| TS-0205-3101 | BOV Spring Yellow DP/SS/VP |
| TS-0205-3102 | BOV Spring Red PB/SC |
| TS-0205-3103 | BOV Port Blanking Plug |
| TS-0205-3104 | BOV 60mm Trumpet Replacement |
| TS-0205-3105 | BOV 50mm Trumpet Replacement |
| TS-0205-3200 | BOV 25mm Plumb Back fitting |
| TS-0205-3201 | BOV 29mm Plumb Back fitting |
| TS-0205-3202 | BOV 32mm Plumb Back fitting |
| TS-0205-3203 | BOV 34mm Plumb Back fitting |
| TS-0205-3204 | BOV 38mm Plumb Back fitting |
Nissan R35 GT-R Dual Port Kit
---