The Turbosmart Flying 500 is back at World Time Attack Challenge for 2017! Check out the field of competitors for this year's challenge to be the winner of the Flying 500.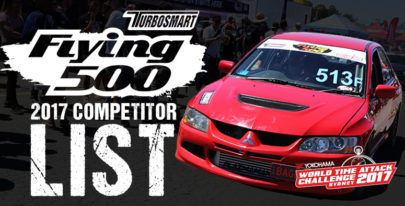 The Flying 500 is back again and with well over one million viewers anticipated worldwide on our Livestream this year, there is a lot at stake as the handful of mega power, streetcars go flat out up the main straight at WTAC 2017. Turbosmart HQ have hand-selected, all entries and boy is there a showdown in the making. An insane mix of Japanese tuner cars with most packing well in excess of 1000hp and some closer to 2000hp!
This is workshop against workshop, mate against mate, brand against brand in an overpowered quest for glory where there will only be one winner! If you want to check out any of the rides before they hit the tarmac, make sure you come past the Turbosmart stand. You can't miss us! The Turbosmart stand will be right after the vehicle entry tunnel, opposite the skid pan!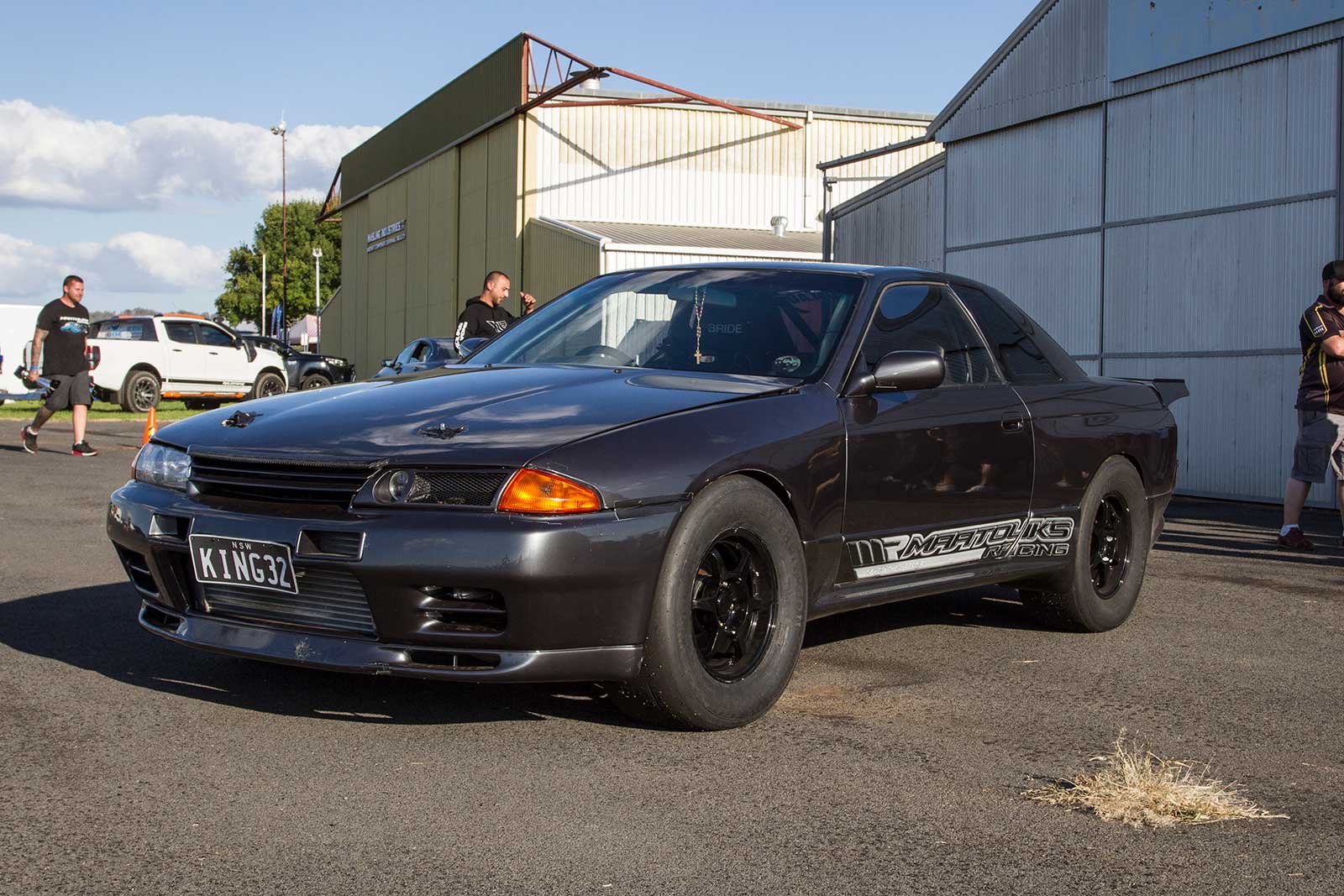 Maatouks Racing KING 32
This team will certainly be going into this as the guys to beat. When you have a time slip of 7.41 at near 190 mph being placed in the glove box before driving home in traffic you can bet this is one serious streetcar! Packing what must be close to 1500hp through an automatic transmission we should see some impressive top speeds out of this R32. Maatouks have a saying at their workshop that goes "NO STORIES". You can bet there will be no stories when this beast rolls through the start line!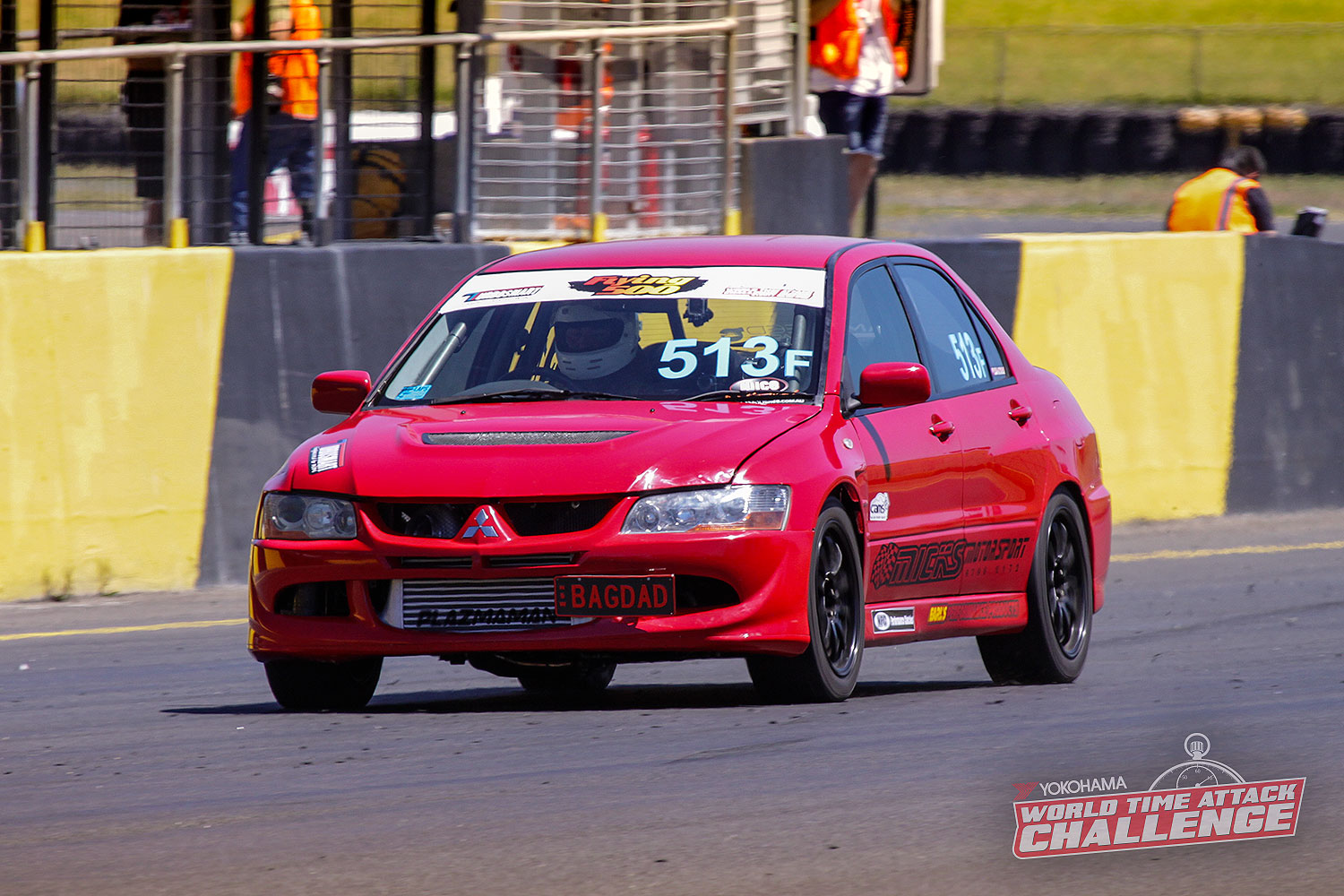 Micks Motorsport Evo 9
The 2016 Turbosmart Flying 500 Champion returns! Despite suffering a serious injury on a jet ski earlier this year Michael Baghdadi has confirmed entry into the Turbosmart Flying 500 with a yet to be named driver behind the wheel. There is no question this car is one serious contender and with an excess of 1000hp on tap, it's easy to see that these guys know how to put the whole package together. They took the victory last year against some much more fancied rivals and will be back to defend their crown in 2017. Mick has also confirmed he will be around so make sure you drop by and show him some support!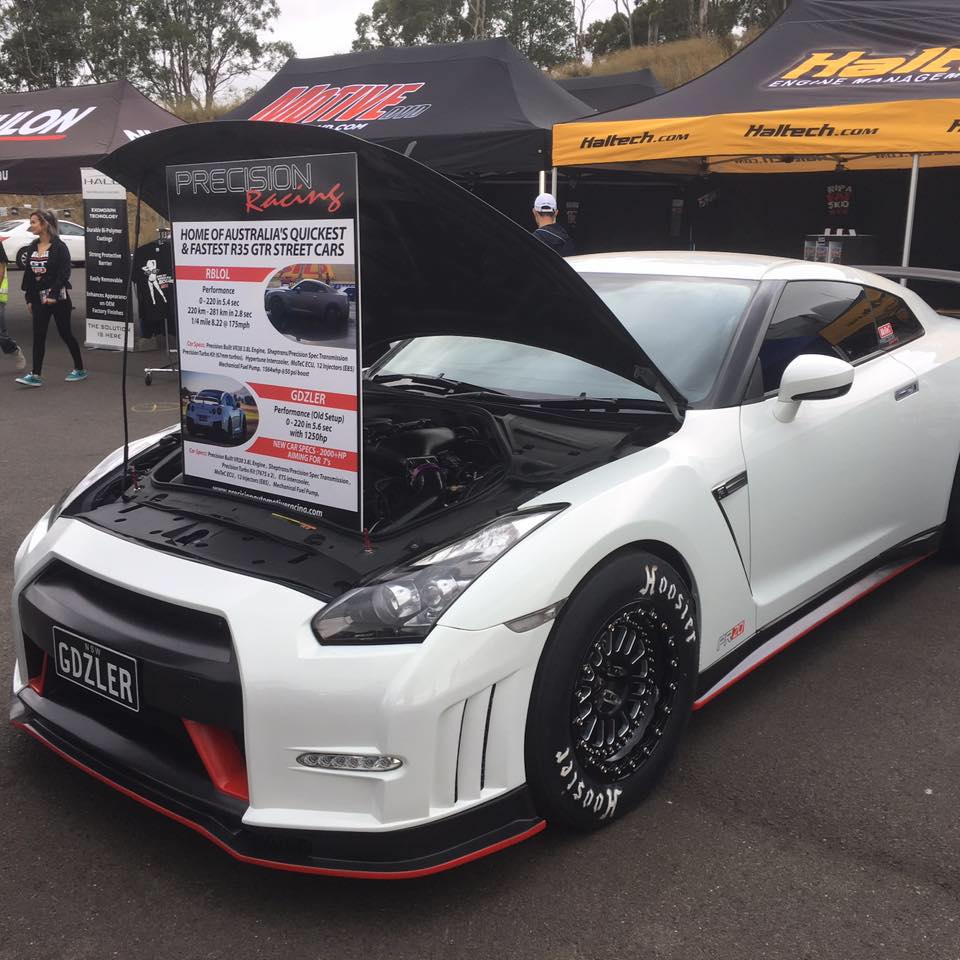 Precision Racing R35 GTR
Two things really stand out on this R35 GTR. Firstly the estimated power is in excess of 2000HP. Secondly, the plate reads "RB LOL" and if that is not making a statement we don't know what is! This crazy R35 Streetcar has already run low 8 second passes at the drag strip and the team claims "we plan on being well in the sevens by October". These are all bold and brash statements but then again this is one helluva car and could certainly have the goods to deliver on the day!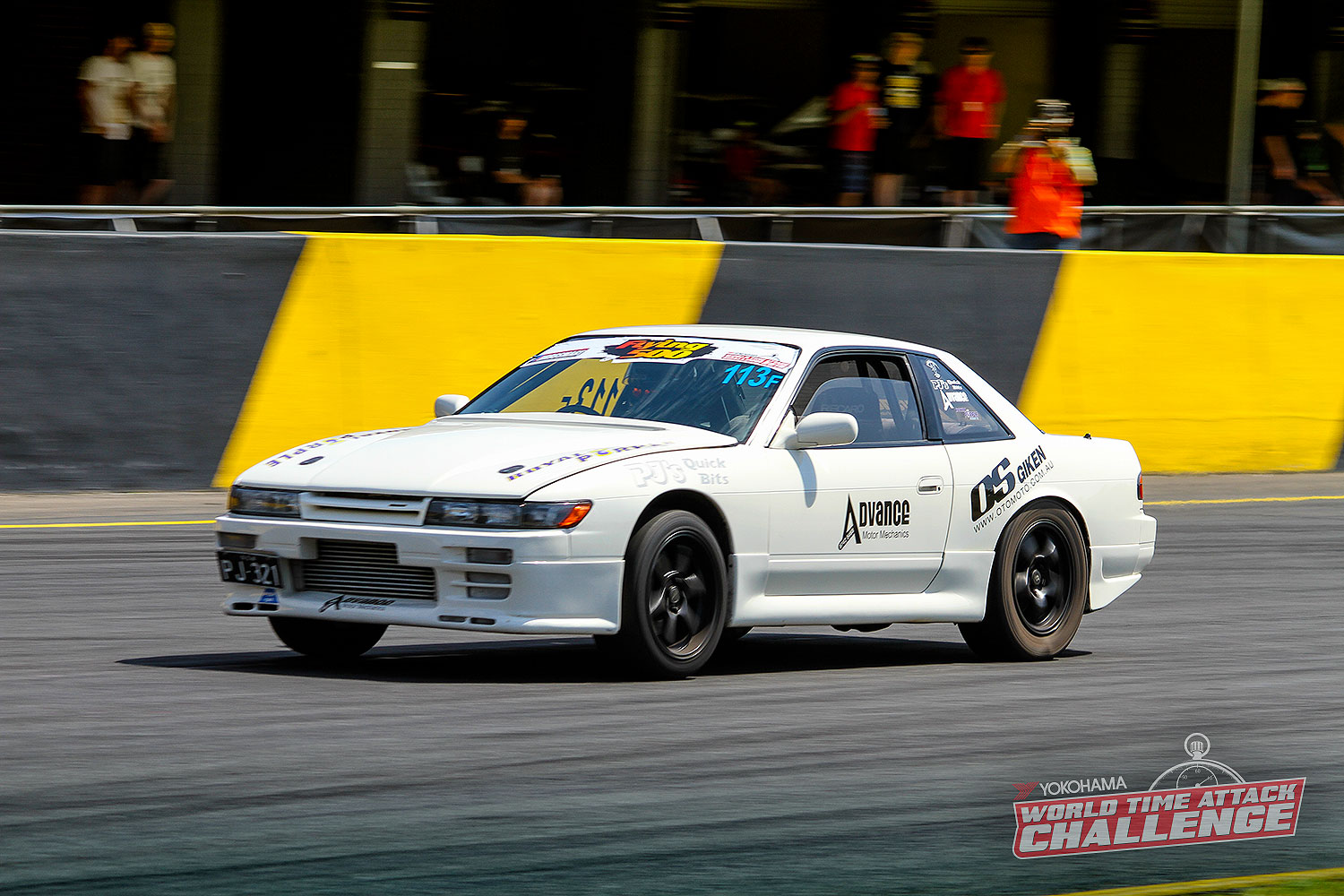 PJ's Quickbits AWD S13 Silvia
One of Australia's quickest 4-cylinder street cars, the PJ's Quick Bits Nissan S13 is a veteran of the Turbosmart Flying 500. This Silvia makes 1000hp at all four wheels courtesy of a SR20VET matched to a sequential shifter and GT-R running gear. With a string of 8-second passes under his belt, PJ Toroney will be one to keep your eye on!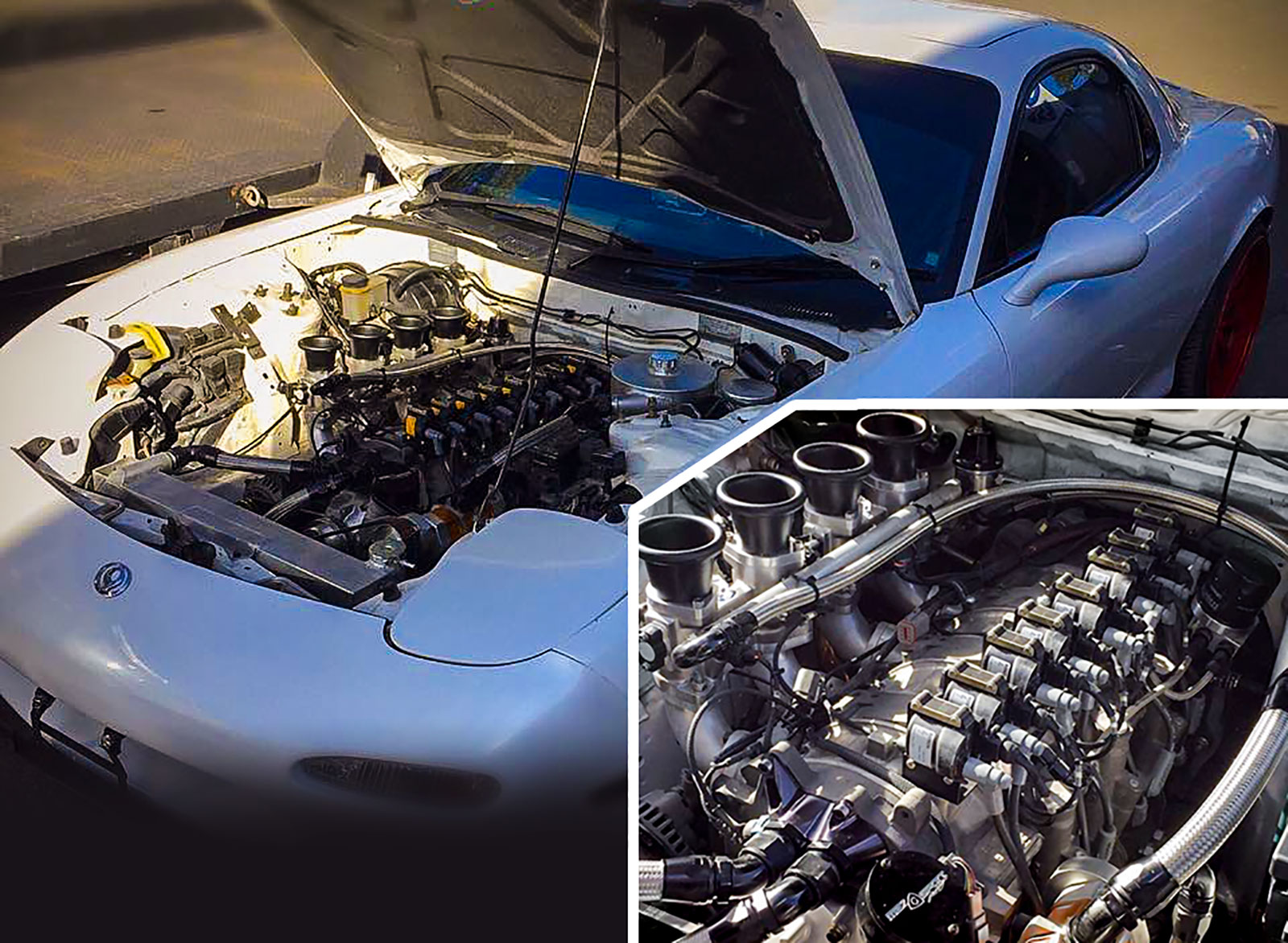 Mazsport RX7 26B PP
The words 'Four Rotor Peripheral Port' combined with "Street Car" will definitely attract interest anywhere you go! So when we heard about this build we were excited to see what it could do. As a high revving naturally aspirated rotary, what this will lack in outright power it will more than make up for in sound. As one of the true OGs of the rotary racing community, there is no question Bill Nabhan knows his way around a rotary engine. So bring your earmuffs with you for this one!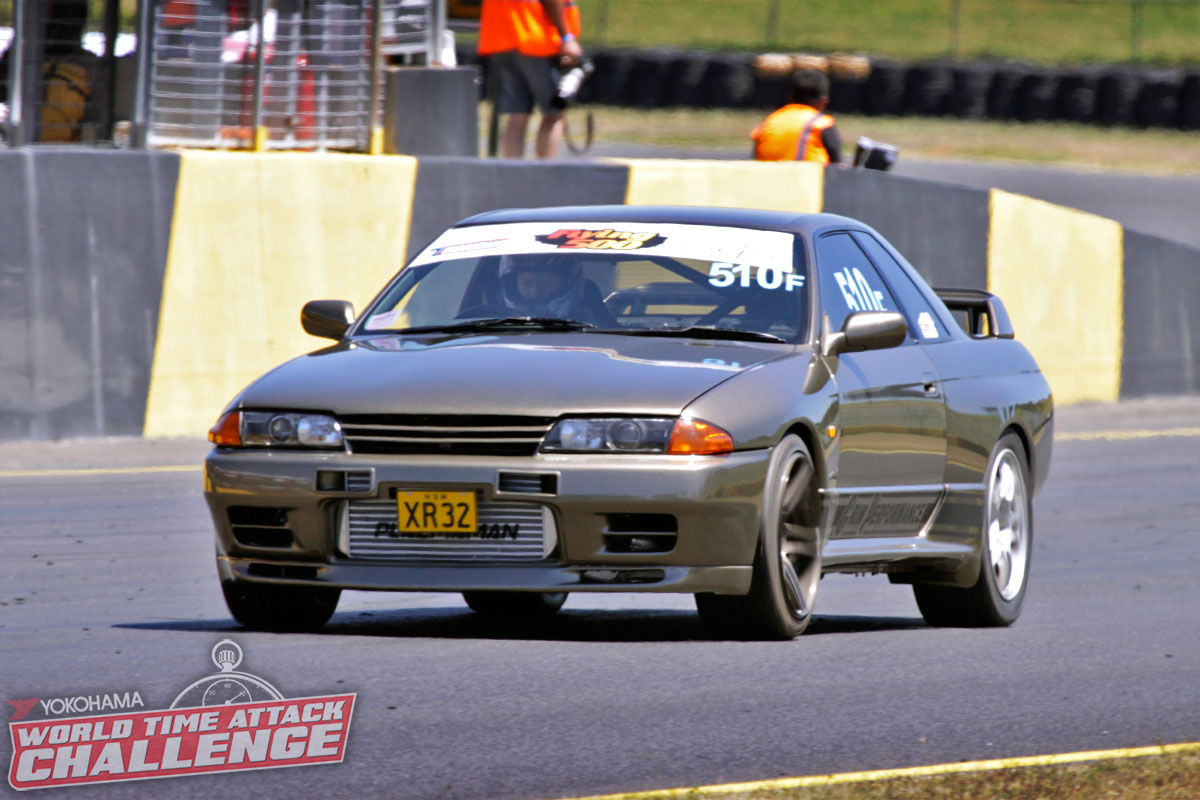 Grim Performance R32-GTR w/ 4.0L BA Single Turbo
If you're looking for a car that gathers a lot of attention, then this one is for you. A 1992 R32-GTR with a sneaky engine swap under the bonnet, running a Precision 6767 turbocharged 4.0L Barra engine, with a 6boost manifold and twin Turbosmart 45mm external wastegates, all powered up with a Haltech ECU.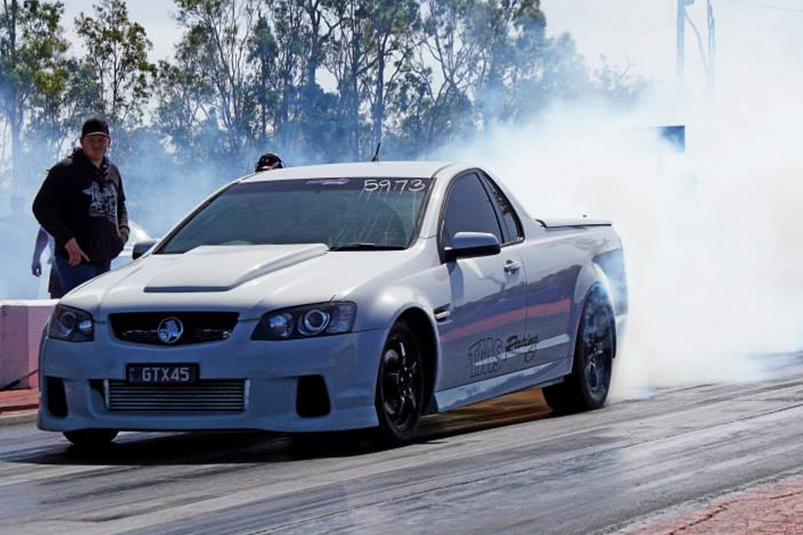 Matt Whiting VE 427ci LSX Twin Turbo
A true Aussie chariot you have not seen. This VE SSV Ute does 8.7secs @ 157 making it the Fastest Street driven VE. Powered with a side piped 427ci LSX and running a GTX4508r Turbo. Clearing 20psi+ of boost, it pumps out over 900hp. It has a custom TMS Turbo kit, Protrans Th400 3 speed transmission, Factory IRS Rear end with Strange adjustable shocks and it recently took out the top spot for Powerskid at Powercruise.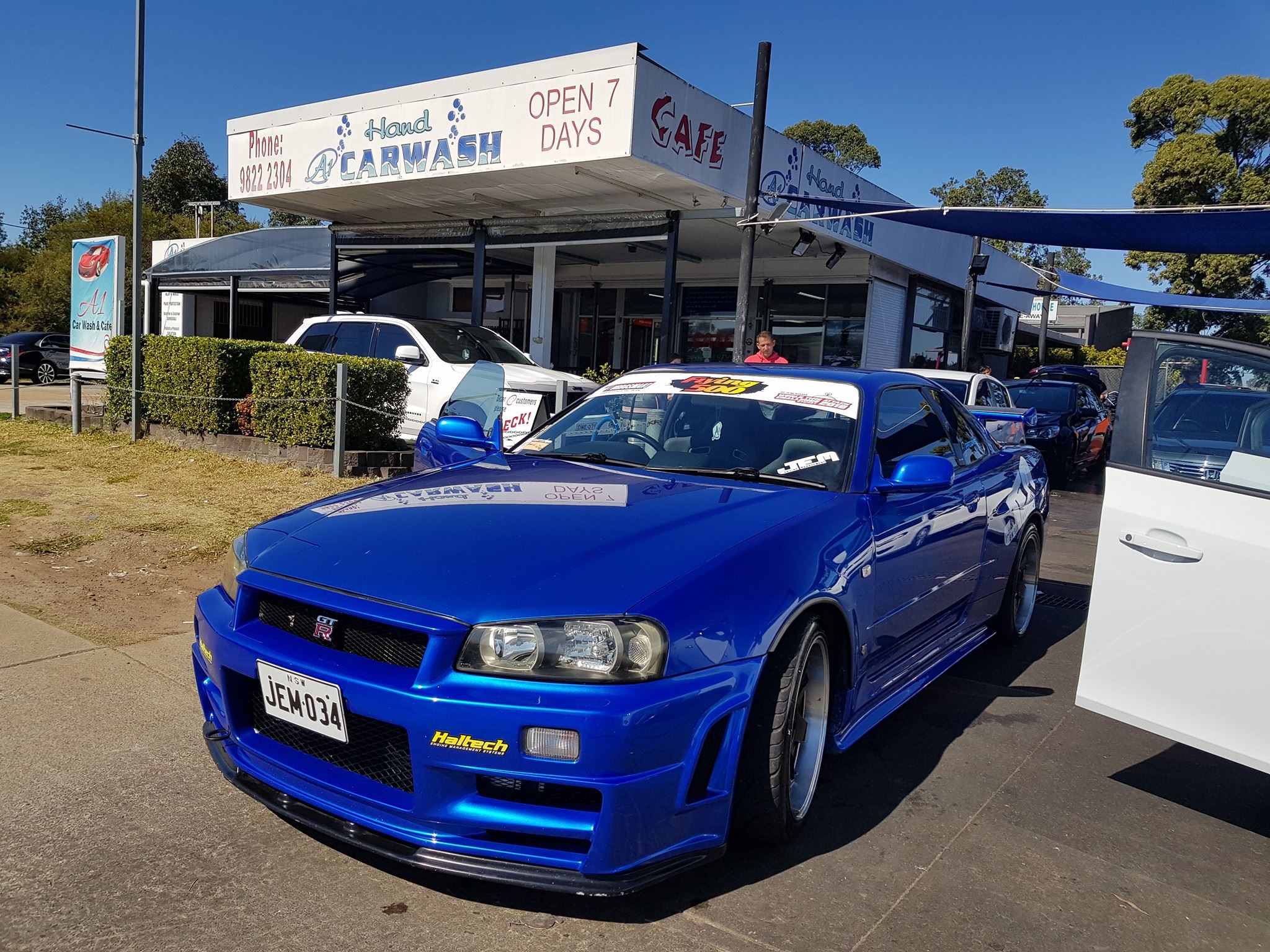 Just Engine Management R34-GTR
Just Engine Management has been pumping out fast cars now for a while now and this year's Flying 500 entry is no different. The iconic JEM R34-GTR will be making an appearance. Far from being your stock standard RB26, this single turbo engine is fitted with a Spool 3.4L stroker kit, Haltech ECU, PPG sequential gearbox, and a swathe of Turbosmart gear. All this allows the car to produce 45psi of boost while laying out 960kws of power at all four wheels.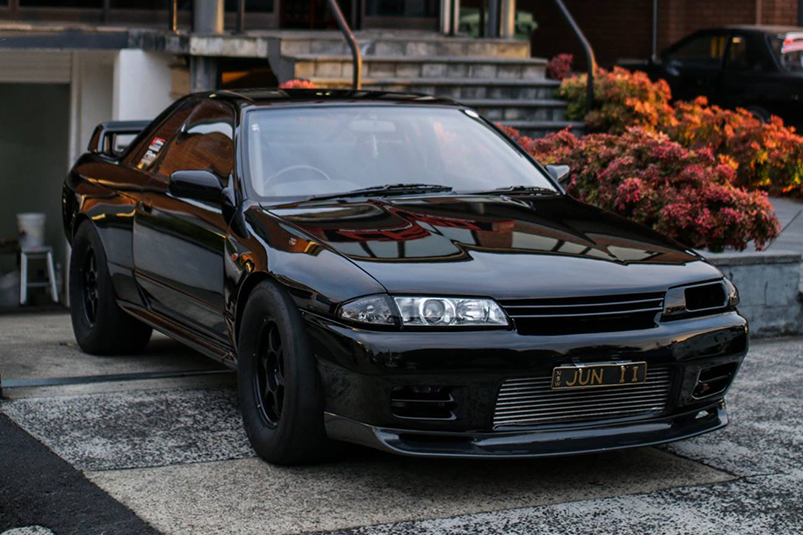 Croydon Racing Development JUNII R32-GTR
Nothing is standard about this car. The Croydon Racing Development crew have spared no expense or time in building their Nissan GTR-R32 Skyline. With a Nitto 3.2L stroker kit, this RB30/26 combo runs a big single Precision Pro Mod 88mm turbo, 60mm Turbosmart PowerGate, a Turbo 400 transmission and MoTec M800 ECU.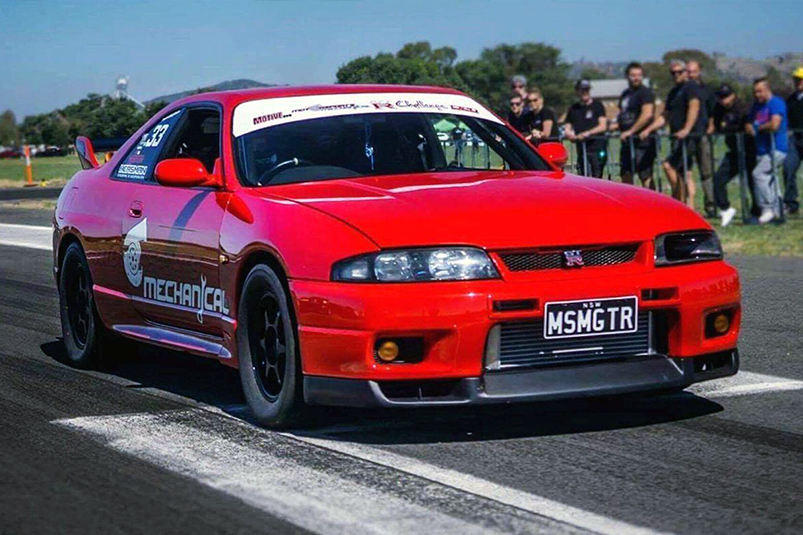 Motorsport Mechanical R33-GTR
No stranger to making big power, Motorsport Mechanical will be unleashing their red R33-GTR against the field of competition. Running what the MSM team have labelled as an RB32, its running Kelford cams, a TH400 auto box, an MSM fuel system, Turbosmart regs and wastegates along with none other than a Haltech ECU. Fab work has been done by Mobile Custom Fabrication and this thing pumps out 1100kws at the wheels. The one is not to be missed!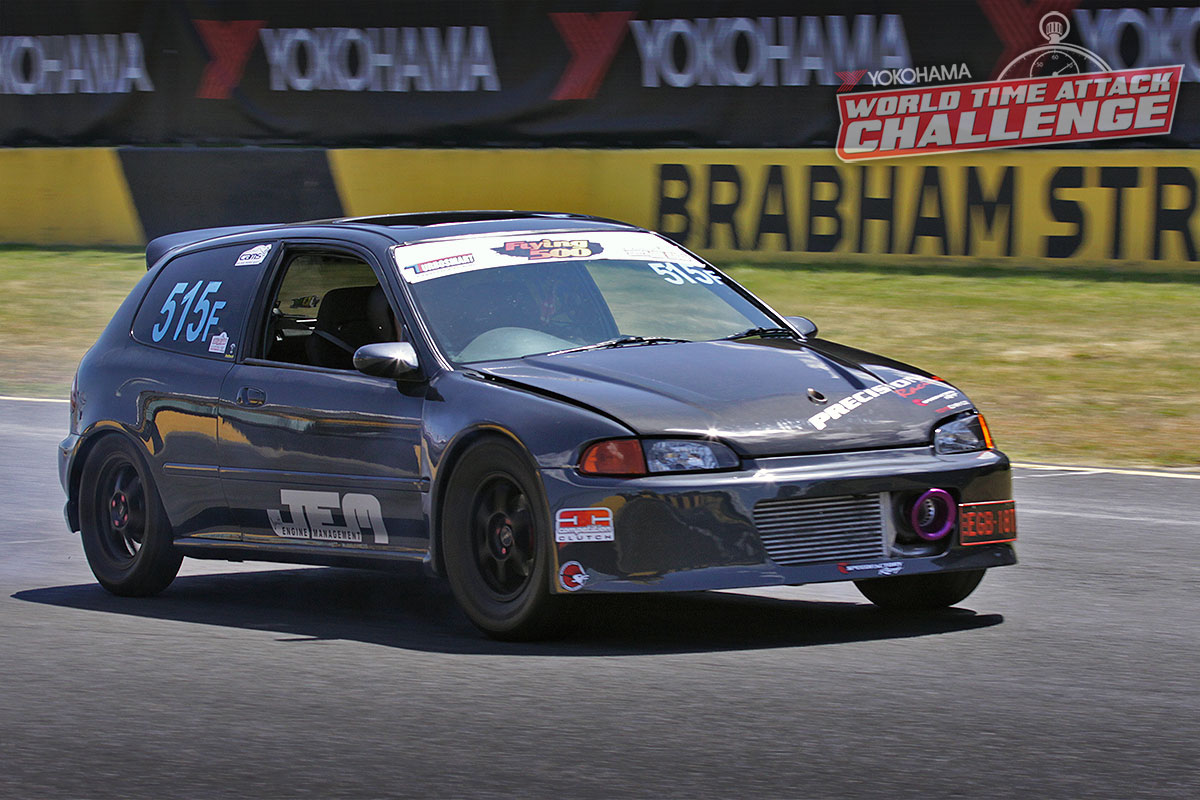 Ray Loulach Honda Civic
After 2016, its back again for another crack. This is the only front wheel drive vehicle to be competing in this years Flying 500, but don't let any of that full you in what this car can do. This lightweight firecracker runs a B Series B18C engine, equipped with a Garrett GTX4202r Turbo and Turbosmart twin 44mm Wastegates. Furthermore, it is equipped with 2200cc injectors and running a cams web racing pro series, while the brains of the operation are being held together by a Haltech Elite 2500. Built by R&V Autoworx and tuned by Precision Racing it has thrown down the gauntlet as Australia's fastest radial FWD.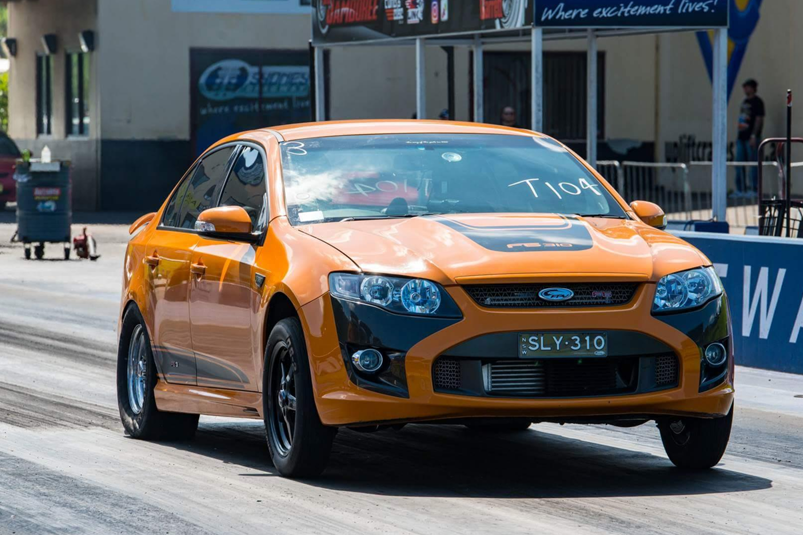 Anthony Hanania FPV F6 FG
This is not your everyday, run of the mill, F6. This little package is built straight from the workshop of Hoon Tune and is running a stage 3 engine package, with stage 2 cams. The Gearbox is built with Hoon Tune stage 4 billet internals, while a stock ECU controls the cars processing power. A Precision 7675 turbo forces the induction while twin 50mm Turbosmart ProGates, Turbosmart eBoost 2 and a Turbosmart BOV control and maintain the boost pressure. What does this little combo get you? Over 1200 horses at the wheels.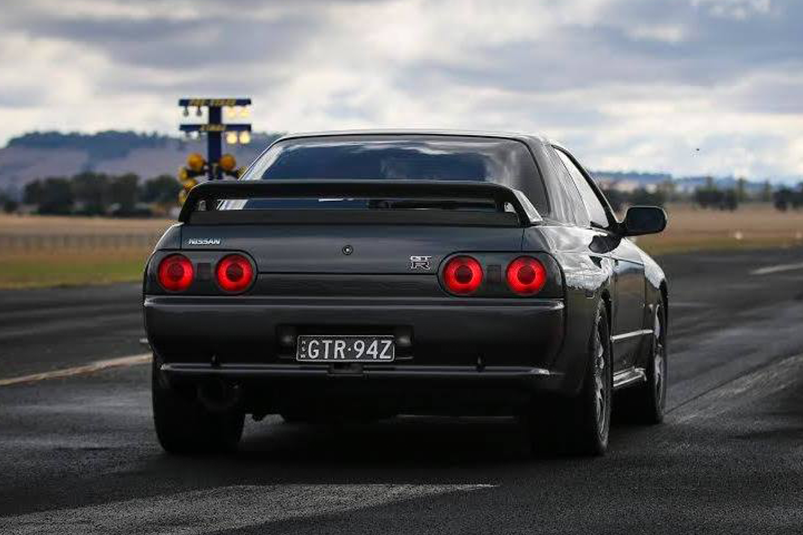 B2R R32-GTR
The crew at B2R have been keeping this one under tight wraps. Guess you will just have to get down to the Turbosmart stand and check it out before it hits the tarmac for the Flying 500. What we do know is this; you do not want to miss out on seeing what the guys over at B2R have been working on.