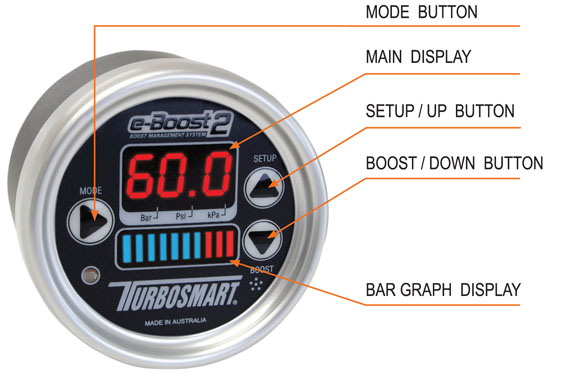 Despite being a state-of-the-art electronic device, the e-Boost2 is relatively easy to set up. While we do recommend you get your e-Boost2 set up by a qualified technician who will help you get the most out of the product, you can still get the basic functions working for you by following this Quick Start Guide.
---
STEP 1: Wiring and Solenoid Hook Up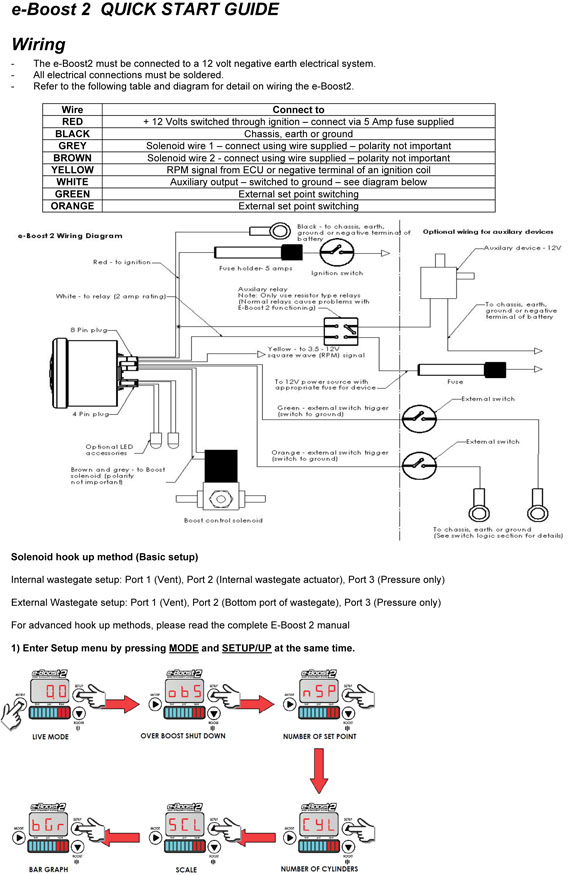 ---
STEP 2-6: Setting the Overboost Shutdown, Number of Set Points, Number of Cylinders, Scale and Bar Graph.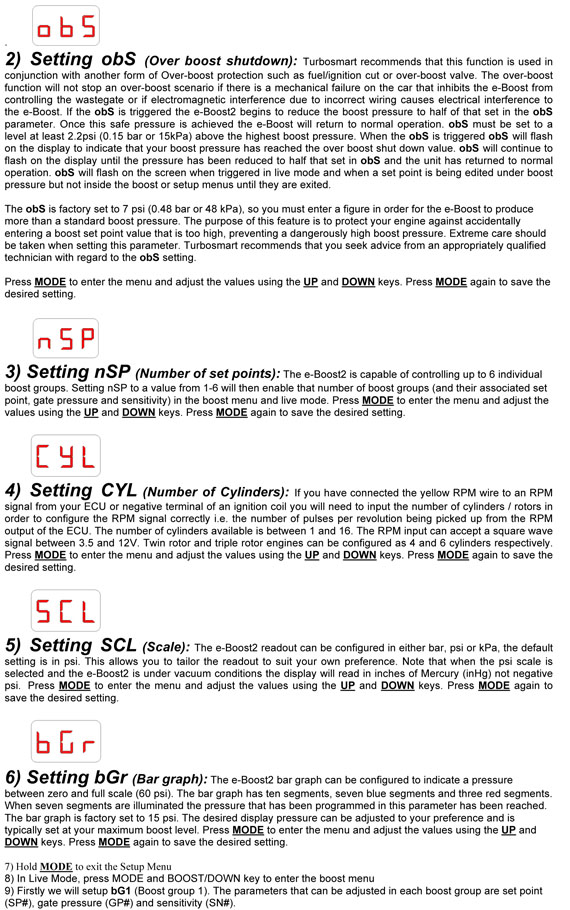 ---
STEPS 10-12: Setting the Set Point, Gate Pressure and Sensitivity.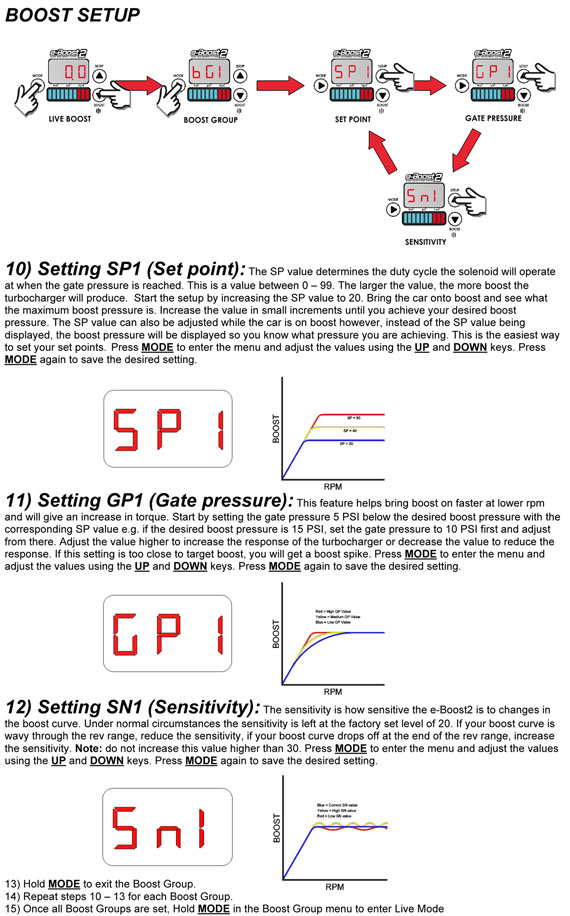 ---
Download the e-Boost2 Wiring Diagram here Download the e-Boost2 Quick Start Guide here Download the full e-Boost2 User Manual here