There was a huge build-up to the start of the BDC 2017 season, with Irish Drift Championship foreman David Egan taking the reigns of the Championship and making over 500 changes. Round 1 of the BDC 2017 was held at Rockingham Speedway.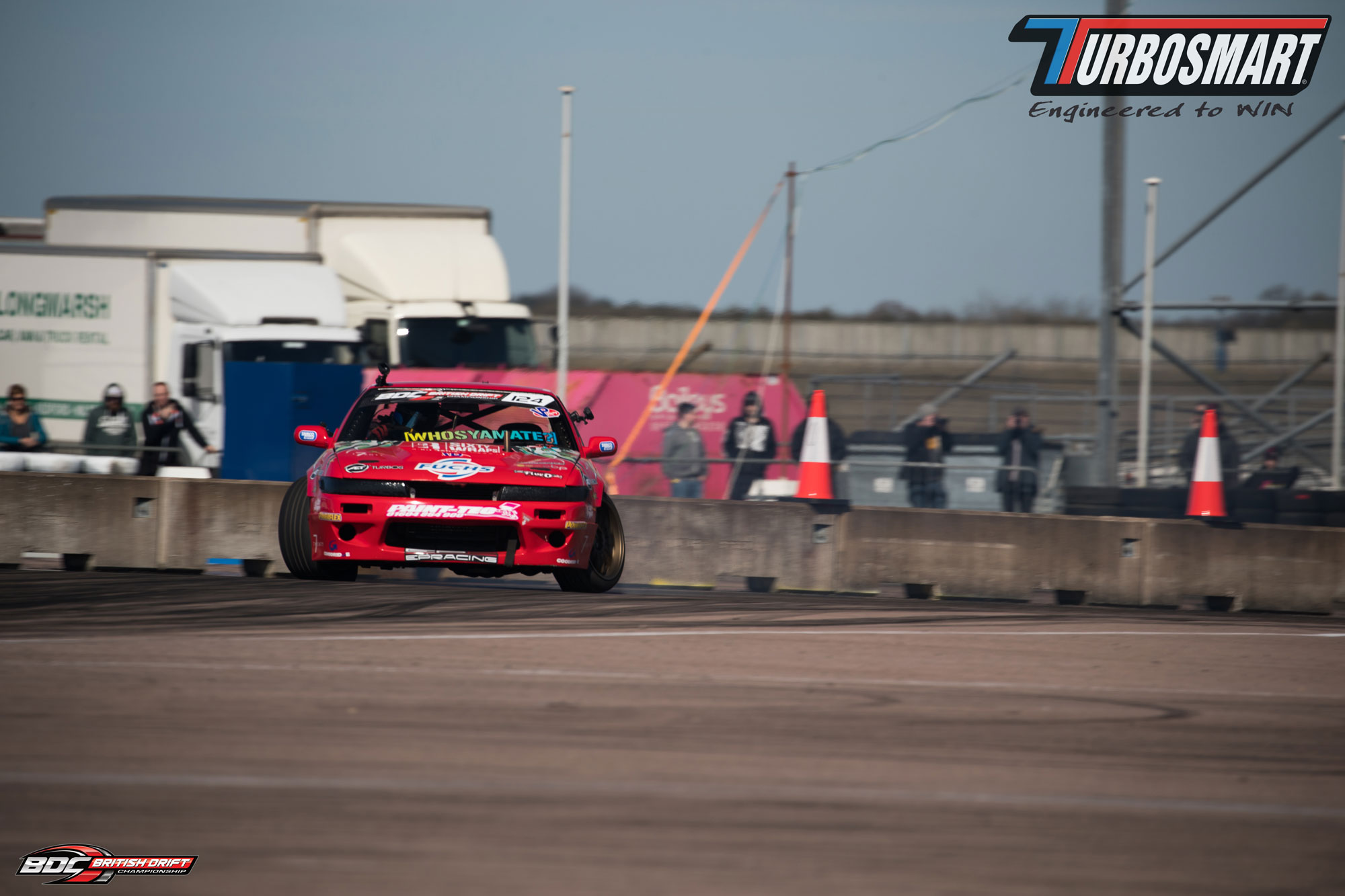 On Saturday after briefing the Pro-am drivers were given 3hours of practice which was unfortunately cut short due to an oil spillage on track. After the track was cleaned up the drivers did 2 qualifying runs leaving Mark 24th, Kirsty 20 and unfortunately Ryan was unable to qualify. During Battles Mark, unfortunately, had to quit due to an issue and Kirsty got knocked out in top 32 by Nick Brady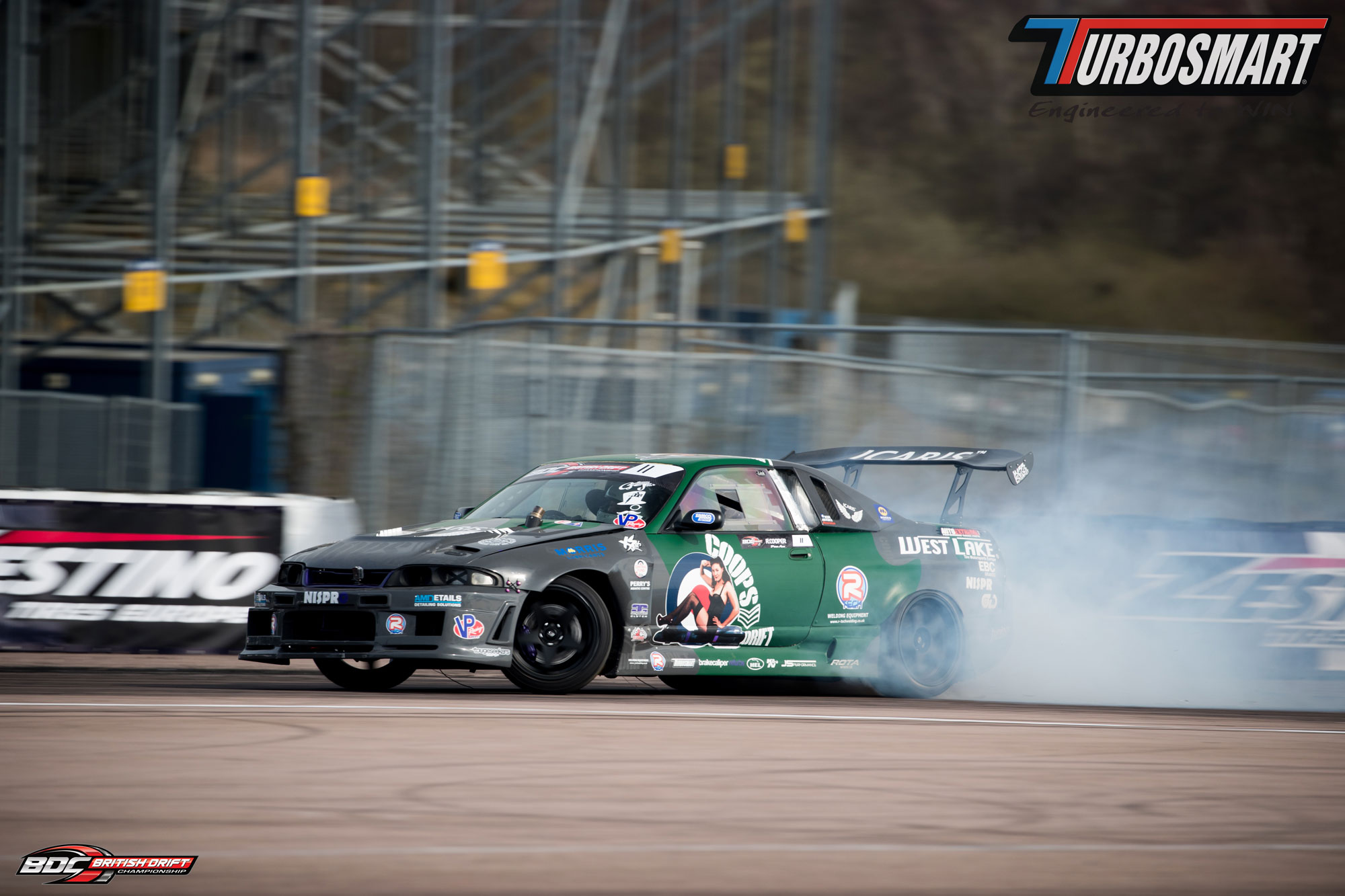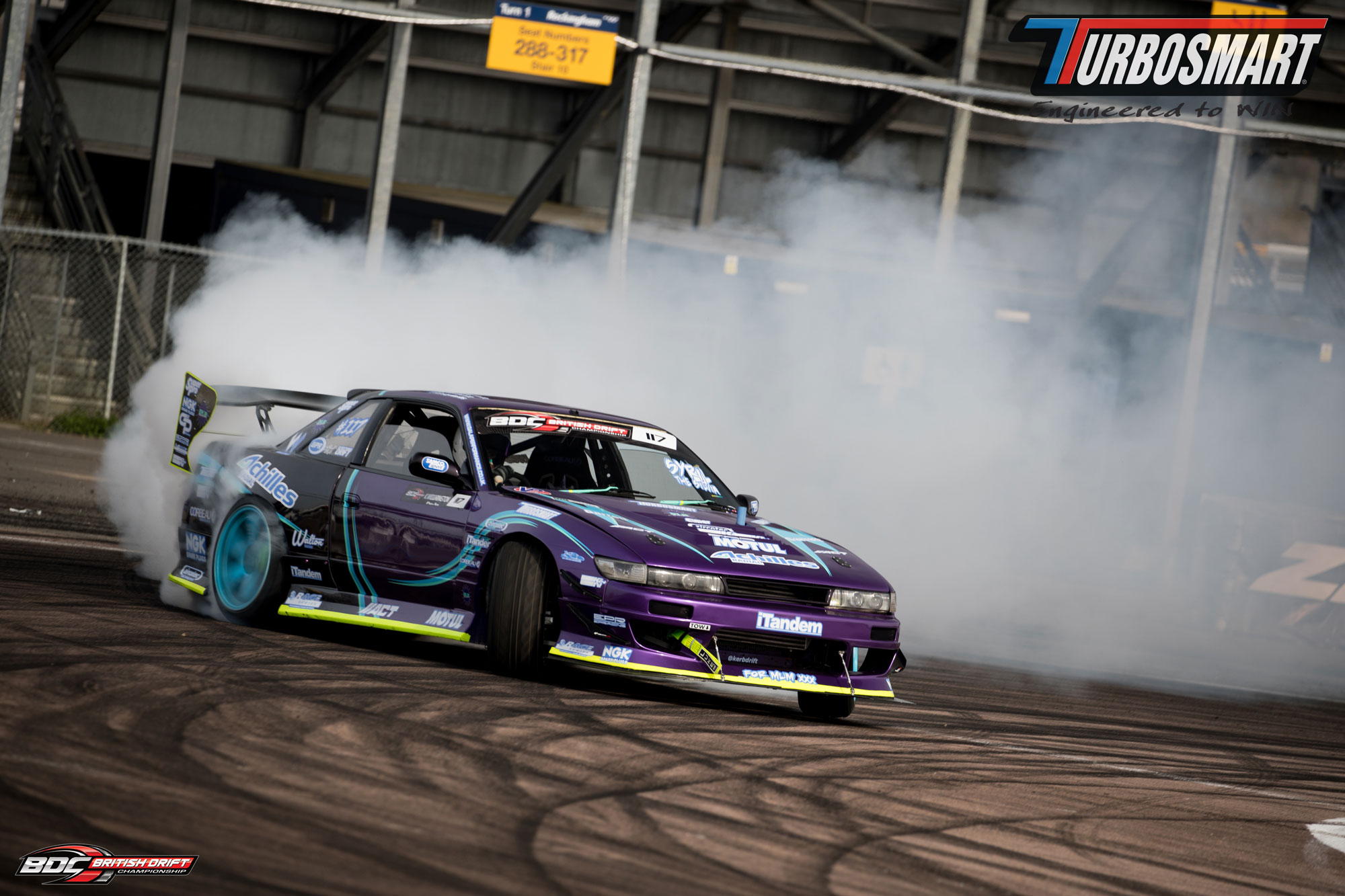 Onto Sunday where the Irish Brothers, Conor and Jack Shanahan, had come to once again try and dominate the field with their amazing built S13 and S14 respectively. Through practice, both of the brothers had issues with their cars and Jack's S14 became unfixable a the track so he went into his Brothers S13 and Conor borrowed John O'Hare's S15.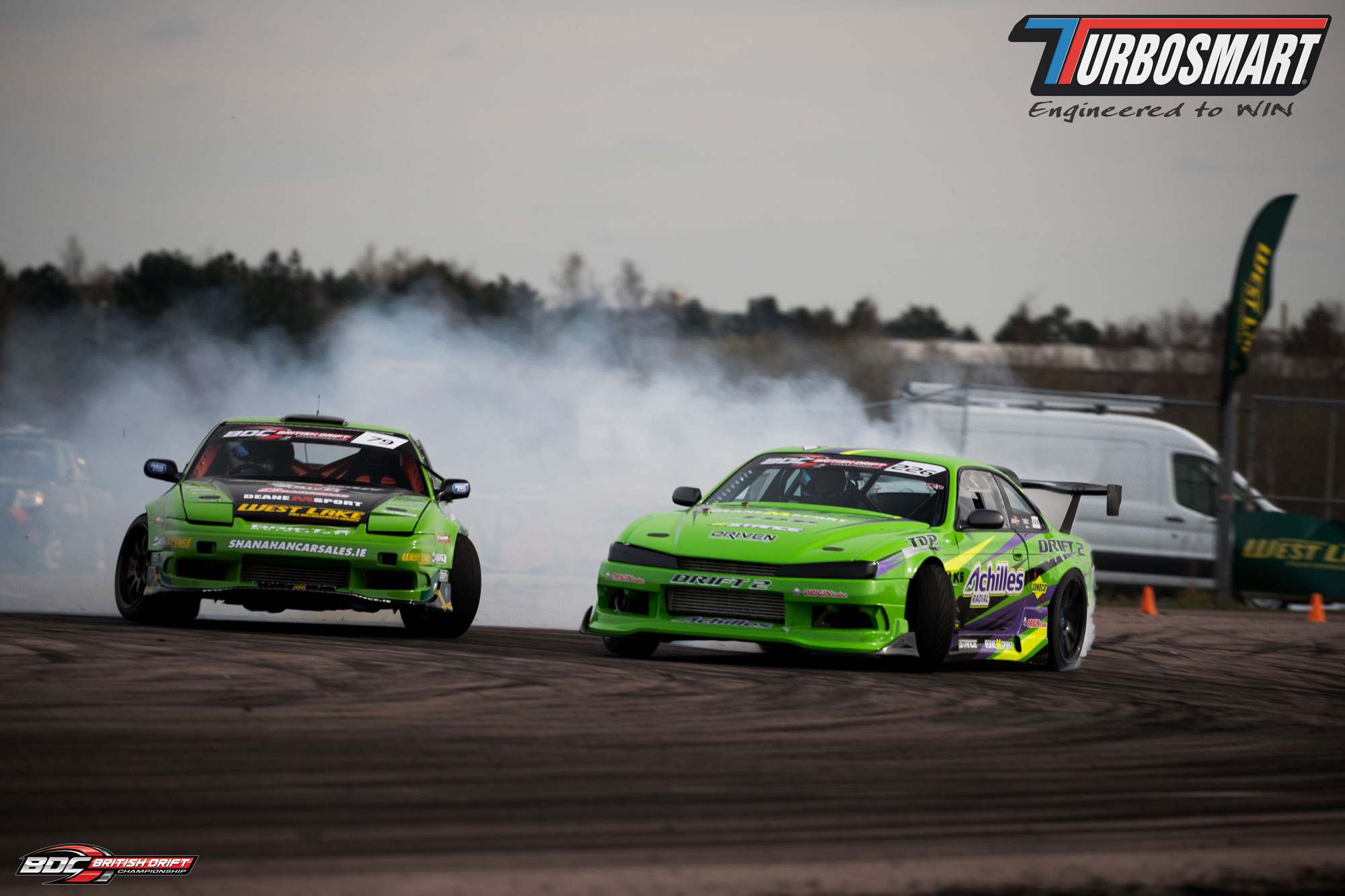 Dean Barber from Team Redmist was also out with the pro's trying to follow on from the success in the final round of 2016. All 3 team Turbosmart drivers qualified into the Top 24 and went on to battles. Dean was knocked out by Danny Grundy early on but Jack & Conor both went onto top 8 and were knocked out by Oliver Evans and Simon Perry respectively.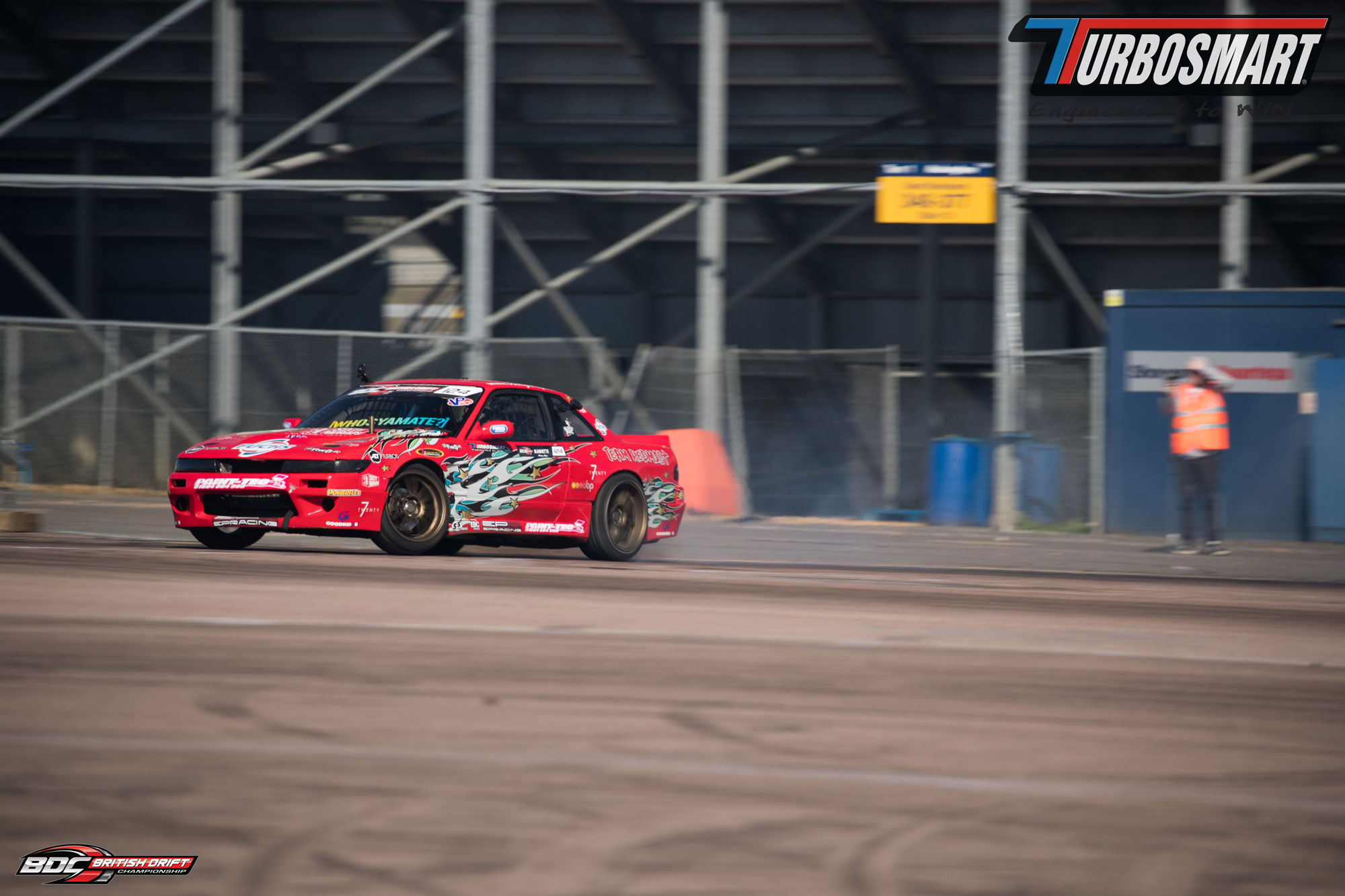 #TeamTurbosmart had an amazing weekend and after the final results the Shanahan's came away with the Team event Trophy.
Sponsored Drivers Event Summary
Pro-Am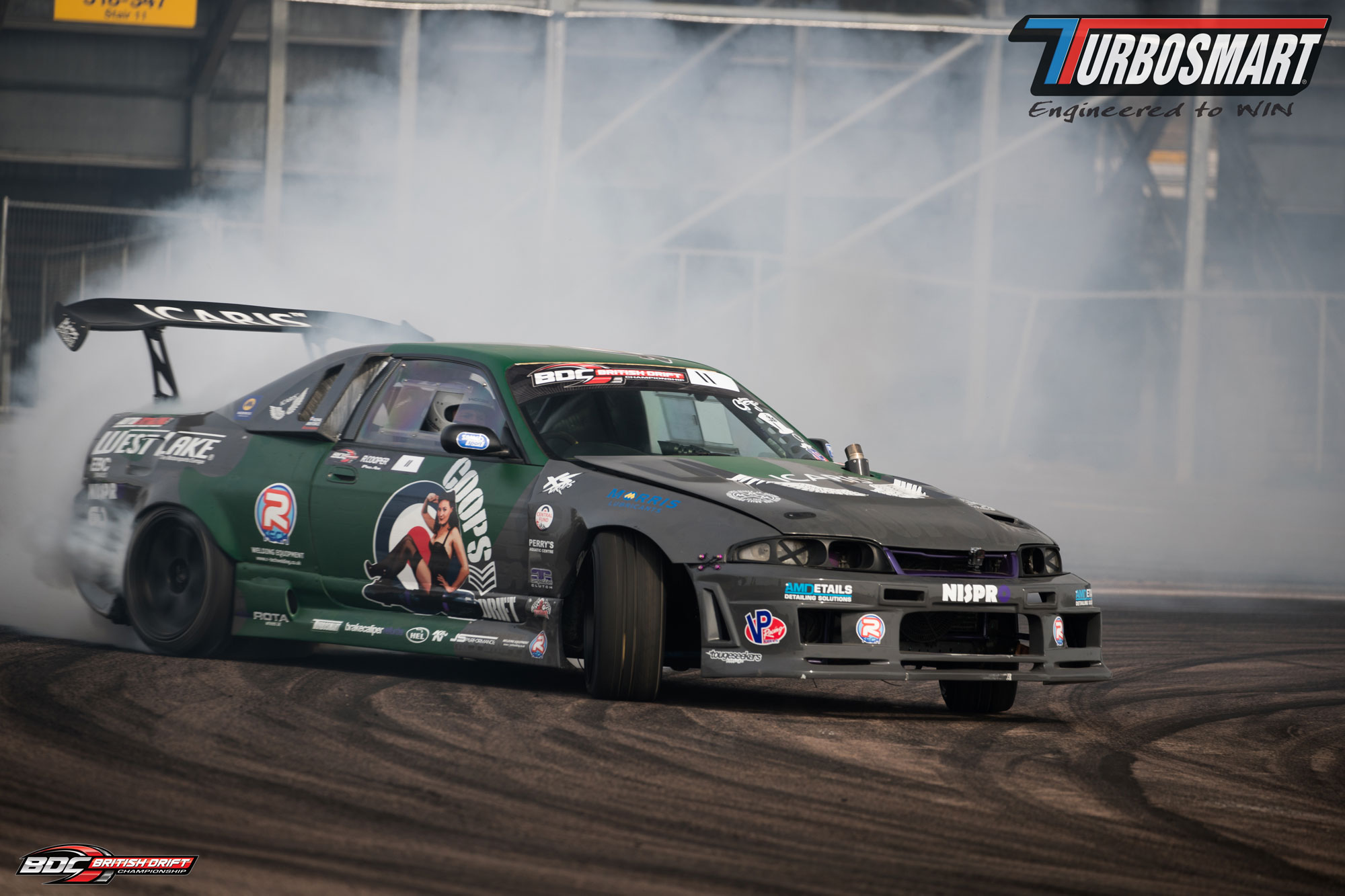 Ryan Cooper (q. n/a) – Due to practice being cut short he was unable to get many practice laps and couldn't get the car right for the track and didn't qualify in the top 32.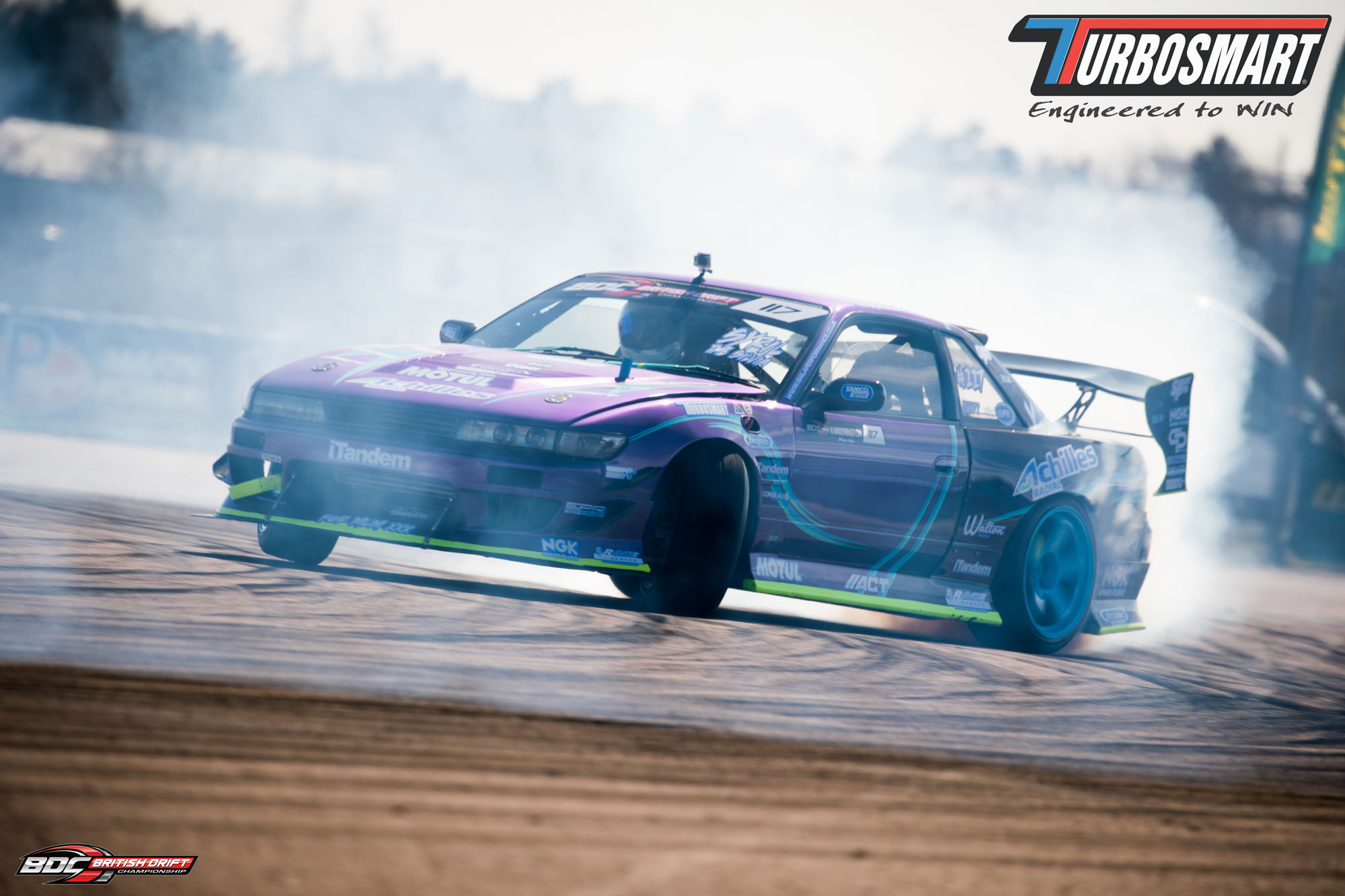 Kirsty Widdrington (q.20) – Had a good practice session and went into qualifying with confidence and managed to qualify 20th, she was knocked out in top 32 by Nick Brady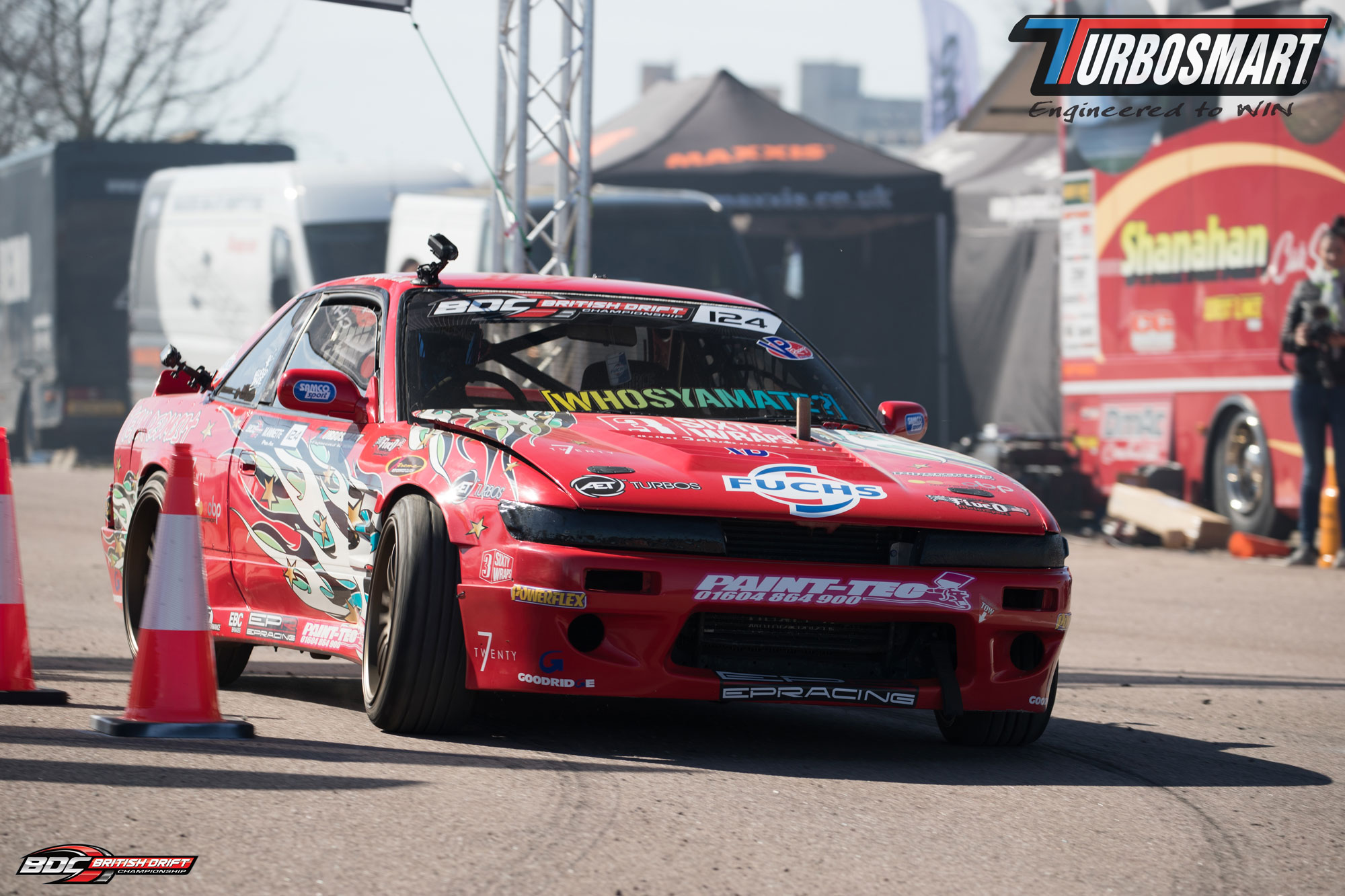 Mark Annette (q.24) – Only managed 3 practice runs and managed to qualify 24th with his first qualifying run. His 2nd qualifying run had to be aborted due to an unknown issue. And after attempts to fix it, he had to pull out of battles due to not being able to fix the car.
Pro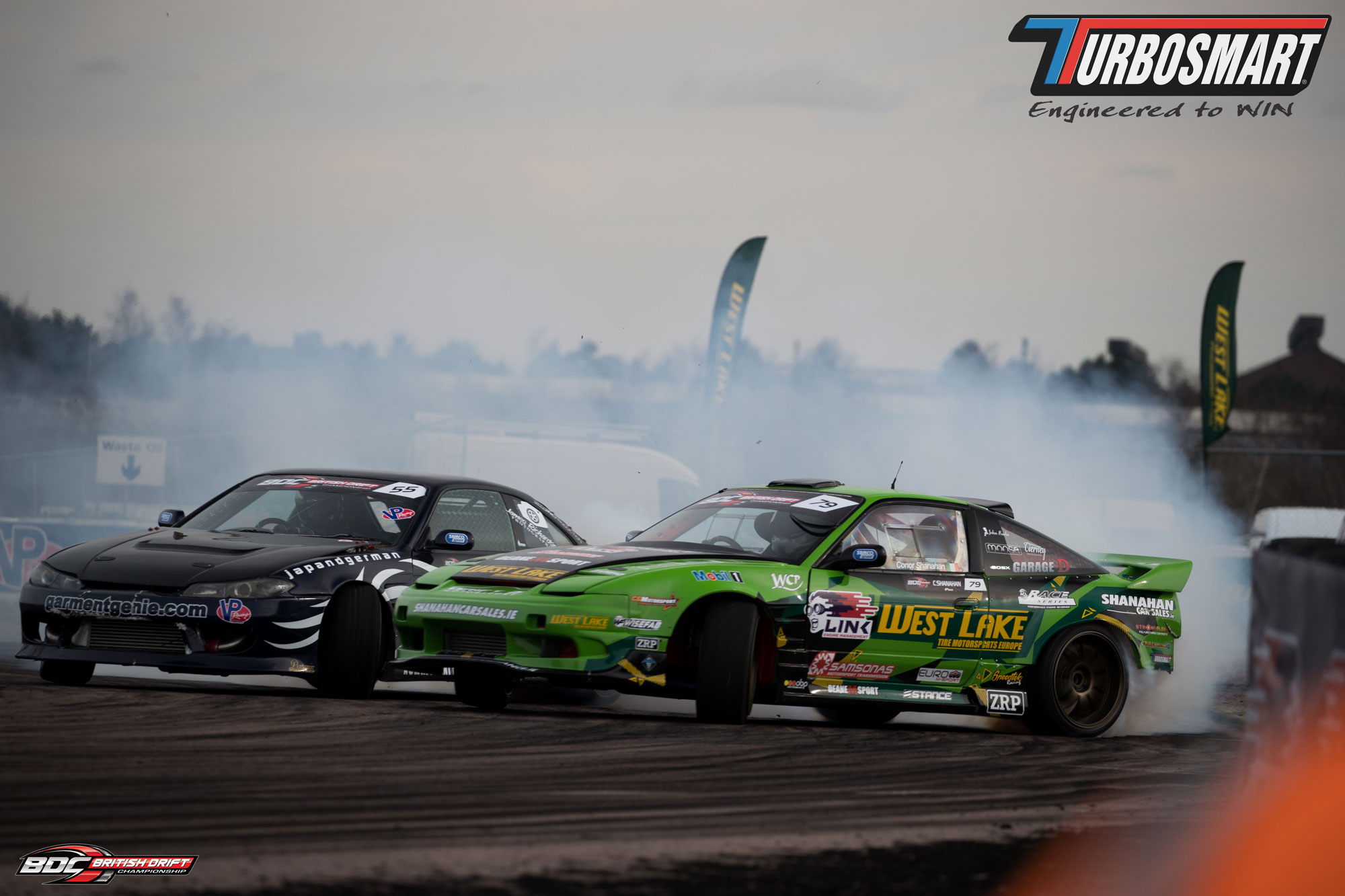 Conor Shanahan (q.9) – After an up and down practice session with little issues with the car he ended up lending his car to his older brother and borrowed John O'Hare's S15. After no practice in this car he managed to put in an amazing qualifying run and ended in 9th place. After going through sudden death (top 24) he ended up against Simon Perry in the top 8 and was knocked out.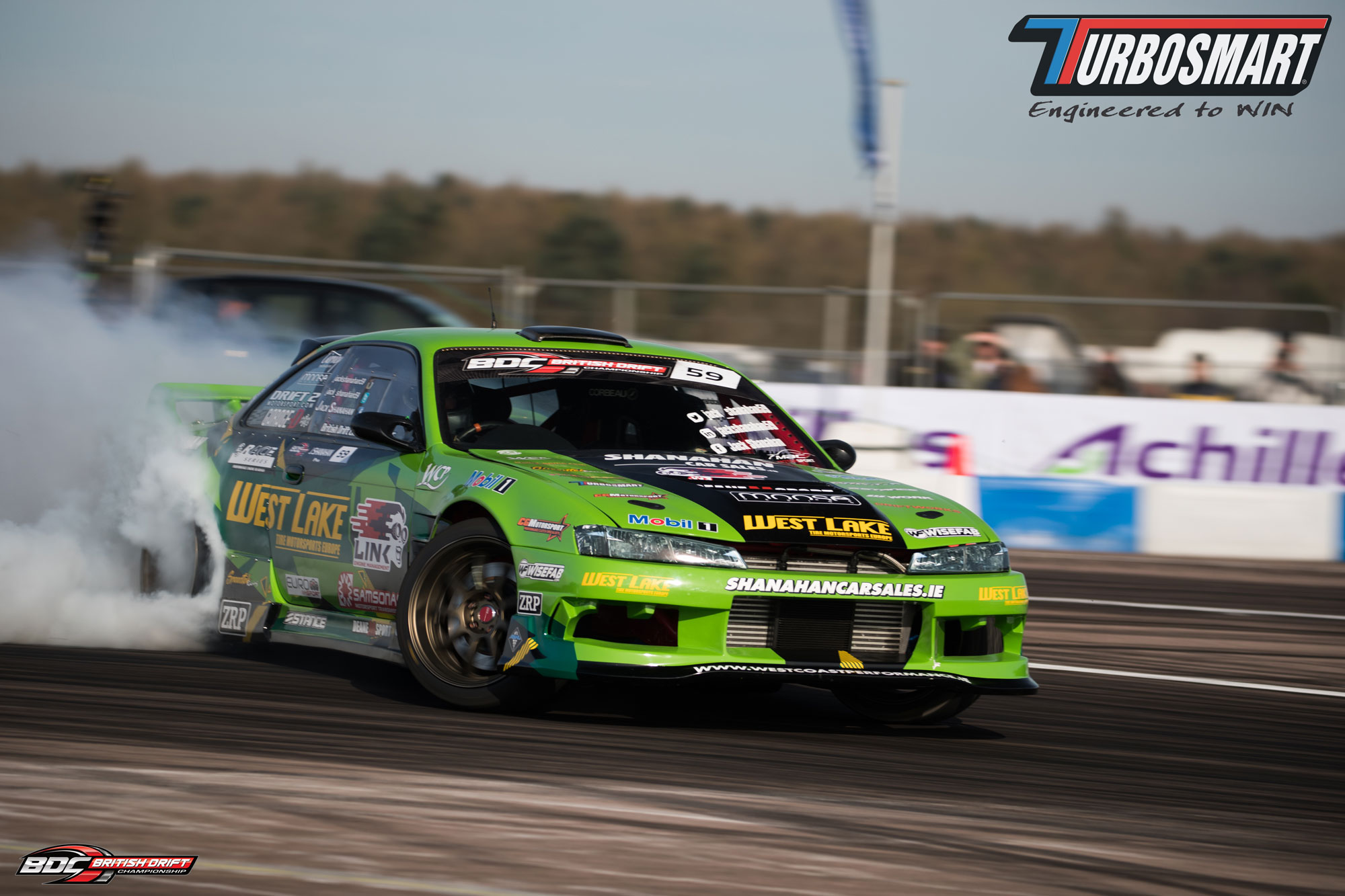 Jack Shanahan (q.21) – Jack had issues all through practice and ended up in Conor's S13 where he managed to get a run together and got 21st place. He fought his way to top 8 where he faced Oliver Evans who was the driver of the weekend so far and Oliver ended up winning this battle as well leaving jack out in the Top 8.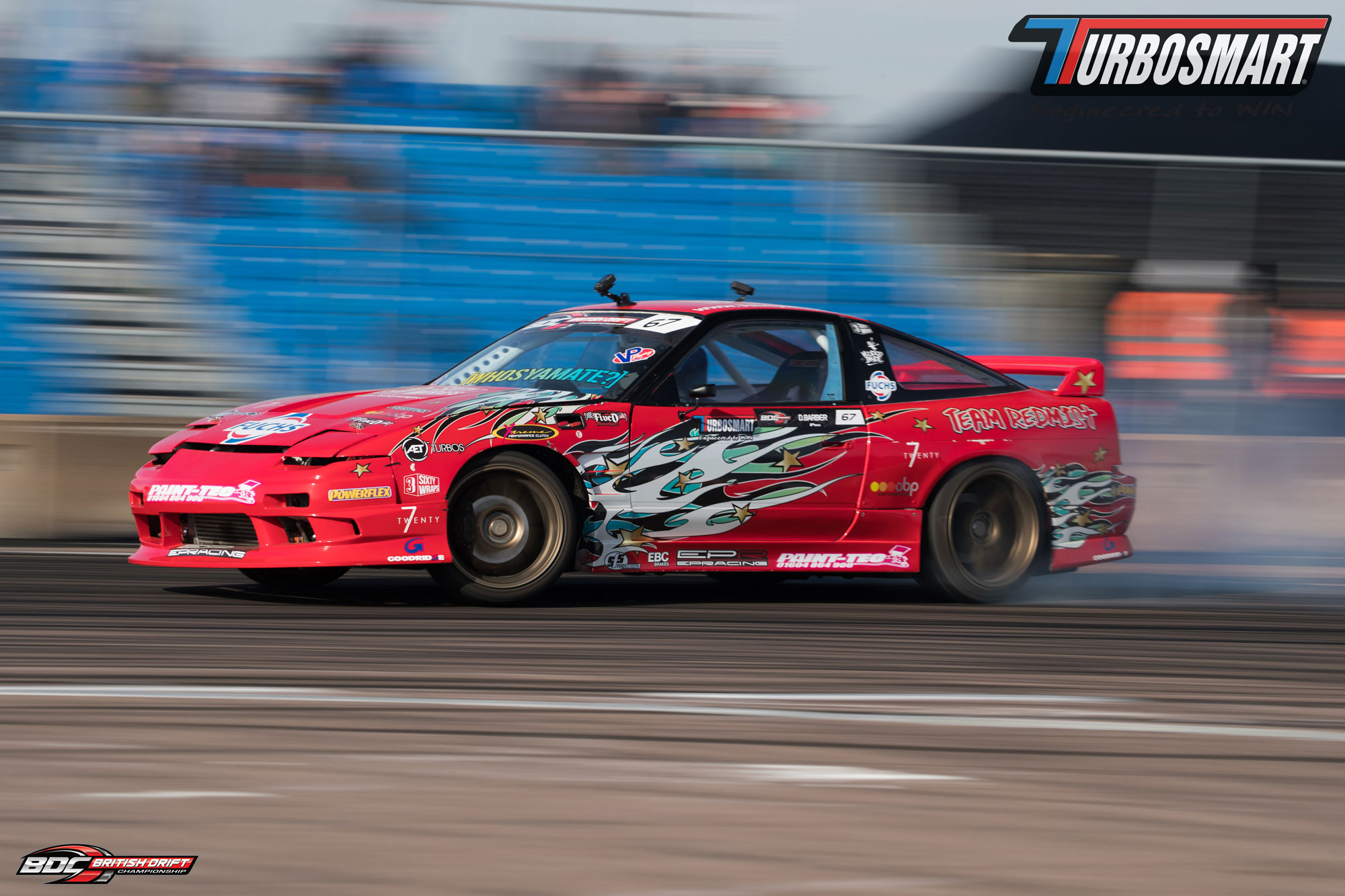 Dean Barber (q.19) – After some ok practice Dean managed to get to grips with the new set-up of the car and put in a solid qualifying run getting him into the top 24 ending in 19th place. He went on to battle Danny Grundy who unfortunately knocked him out.