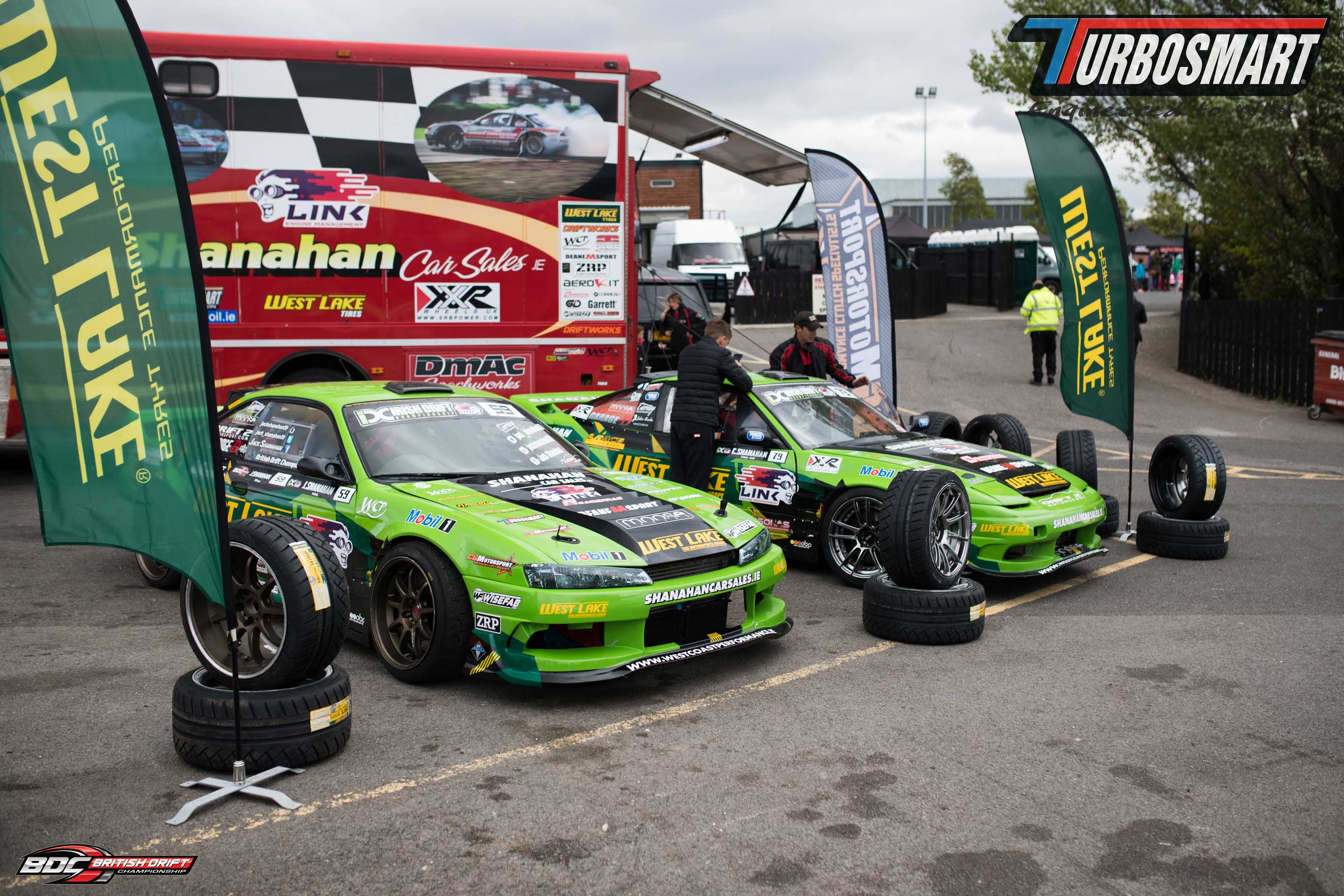 Round 2 of the British Drift championship saw #teamturbosmart head to Teesside Autodrome. On the run up to Round 2, our drivers didn't know what to expect with the introduction of walls to Teesside for the 1
st
 time. On top of this the weather didn't know what to do and in true fashion, the day before the event it was patchy so wasn't looking up. When Saturday came around the weather seemed improved, still overcast but dry; we were happy with that.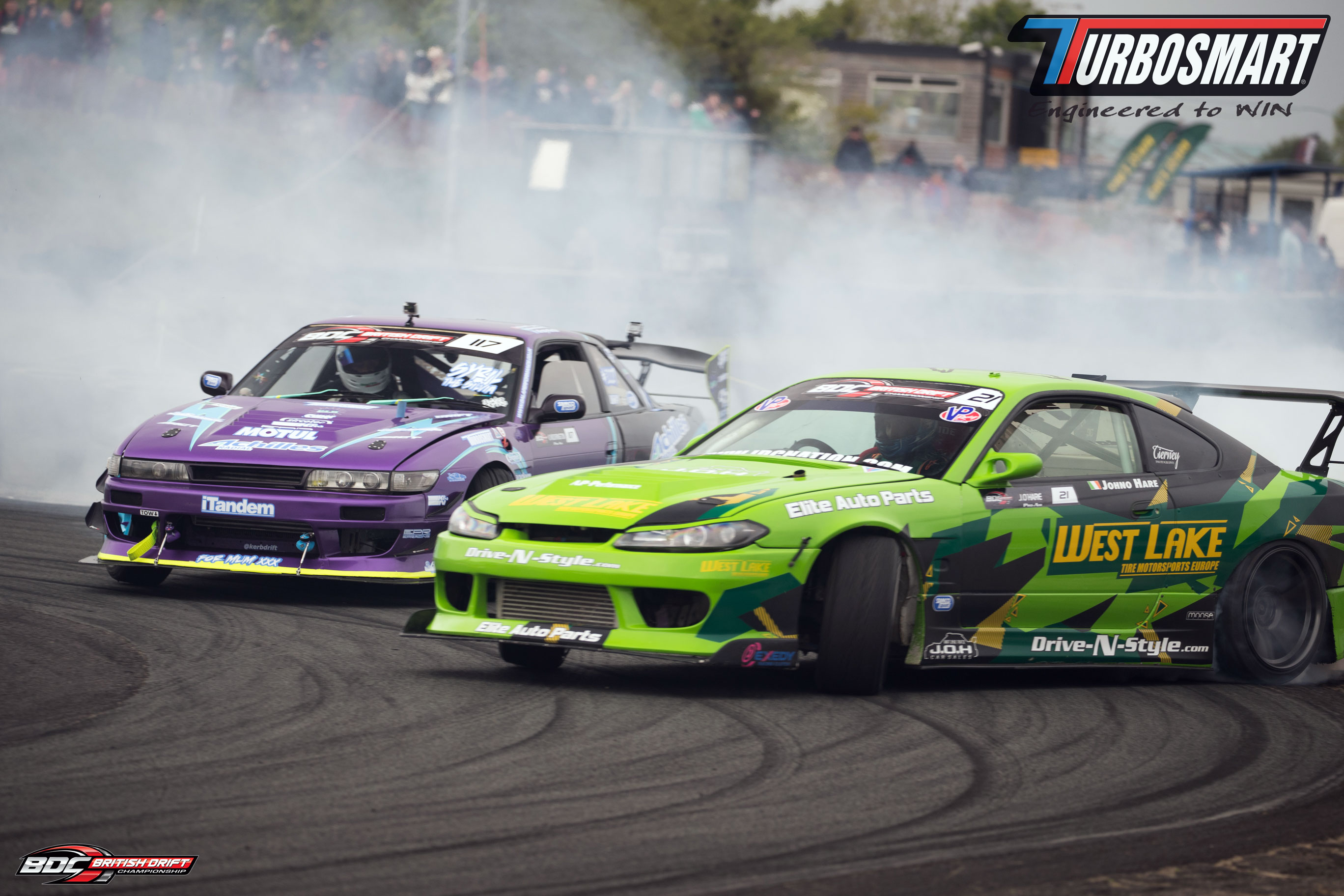 Pro-am drivers had 3 hours of practice before going straight into qualifying and unlike round 1 it ran a lot smoother with very little time loss.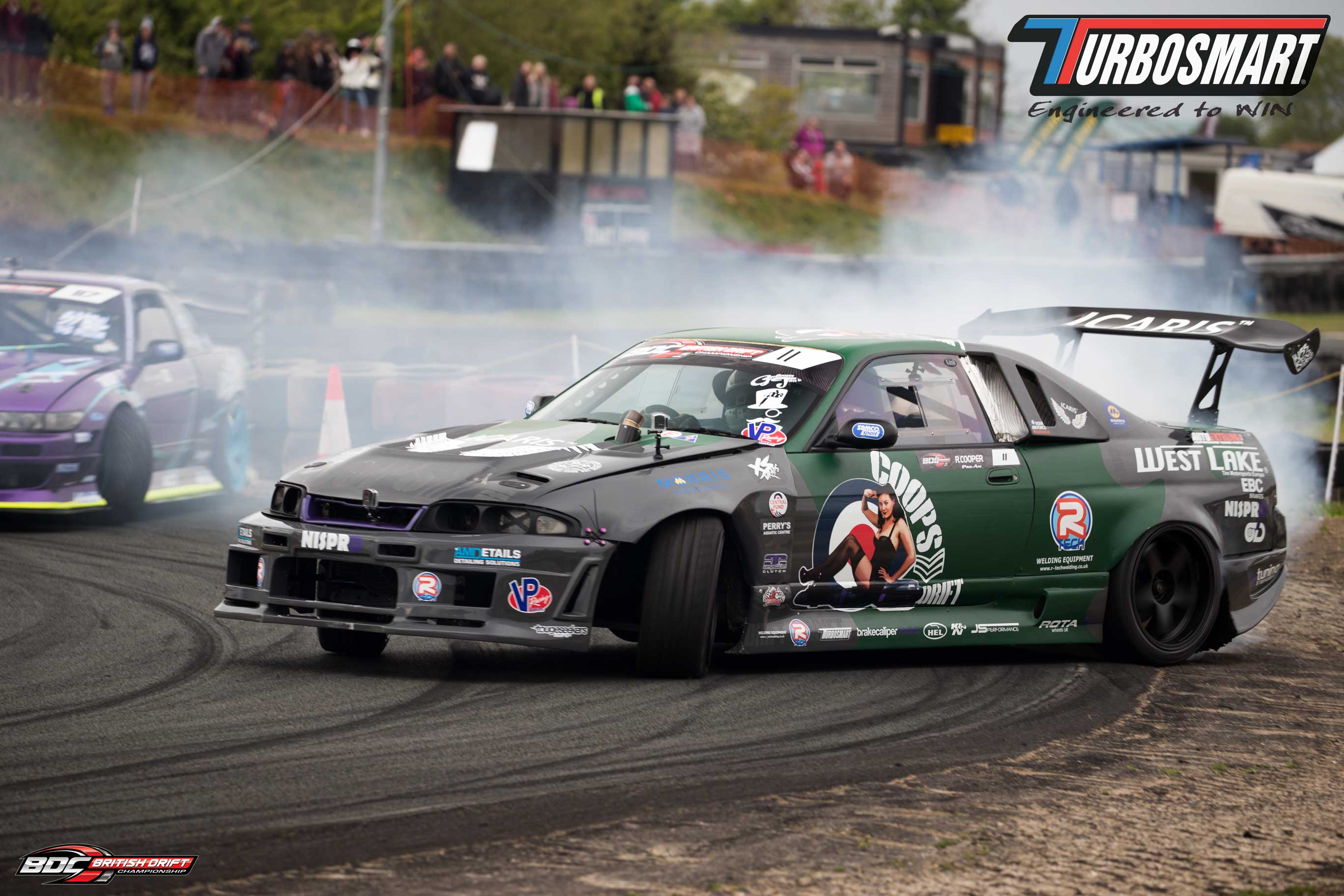 Ryan Cooper was the only #teamturbosmart driver to qualify, with the others missing out by a couple of places and the scoring being extremely tight. Ryan went on to get knocked out in the top 32 battle, unfortunately. Onto Sunday and the weather looked bad, with patchy rain, a wet track and dark clouds. When practice started the track was full wet but the clouds seemed to brighten up ¼ of the way through and the track then dried really fast bringing back some good fast conditions.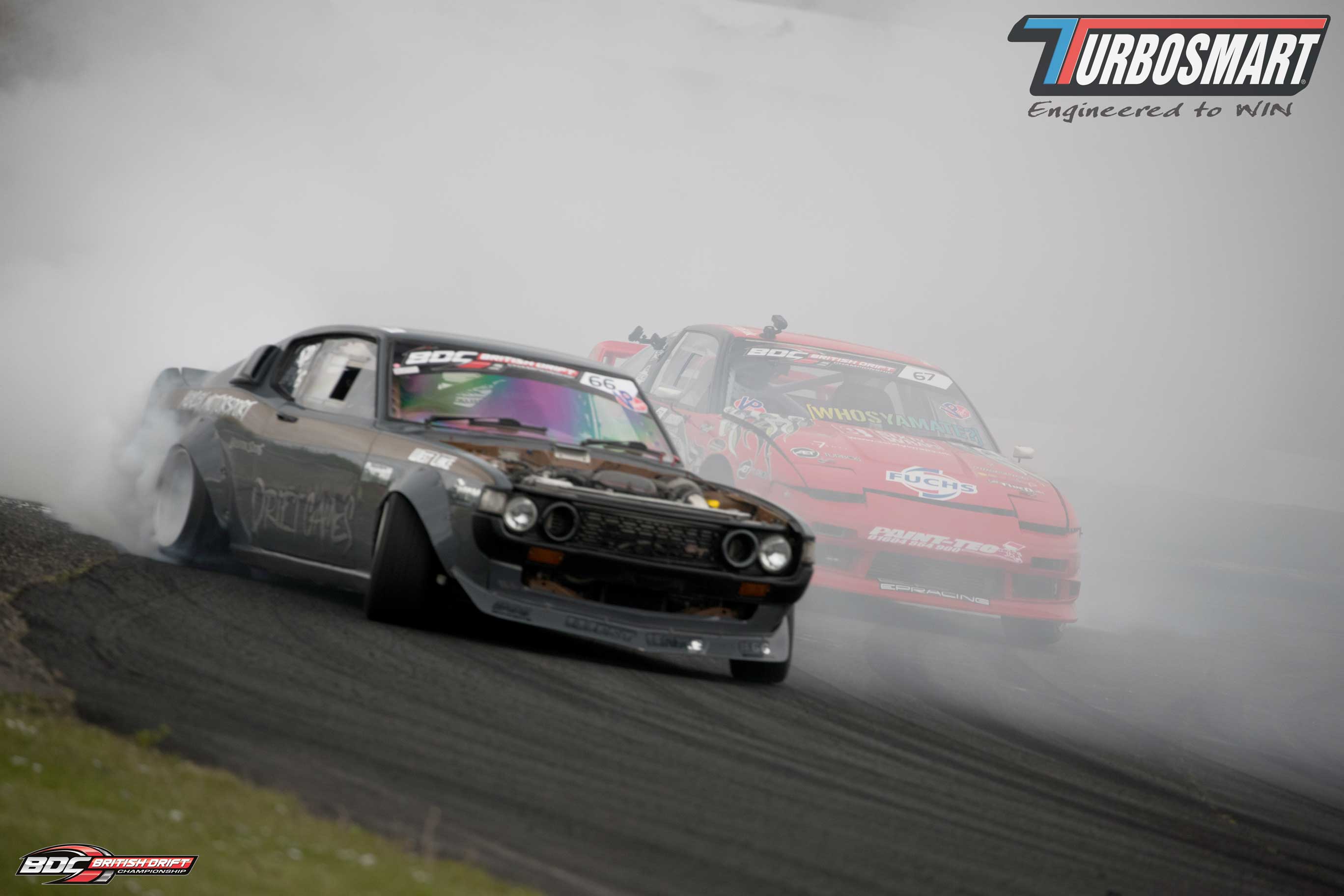 By the time Qualifying came around the weather had completely changed to blistering sunshine and perfect conditions. There was some rivalry between the Shanahan Brothers with Jack getting top spot by 3 points over his younger brother Conor.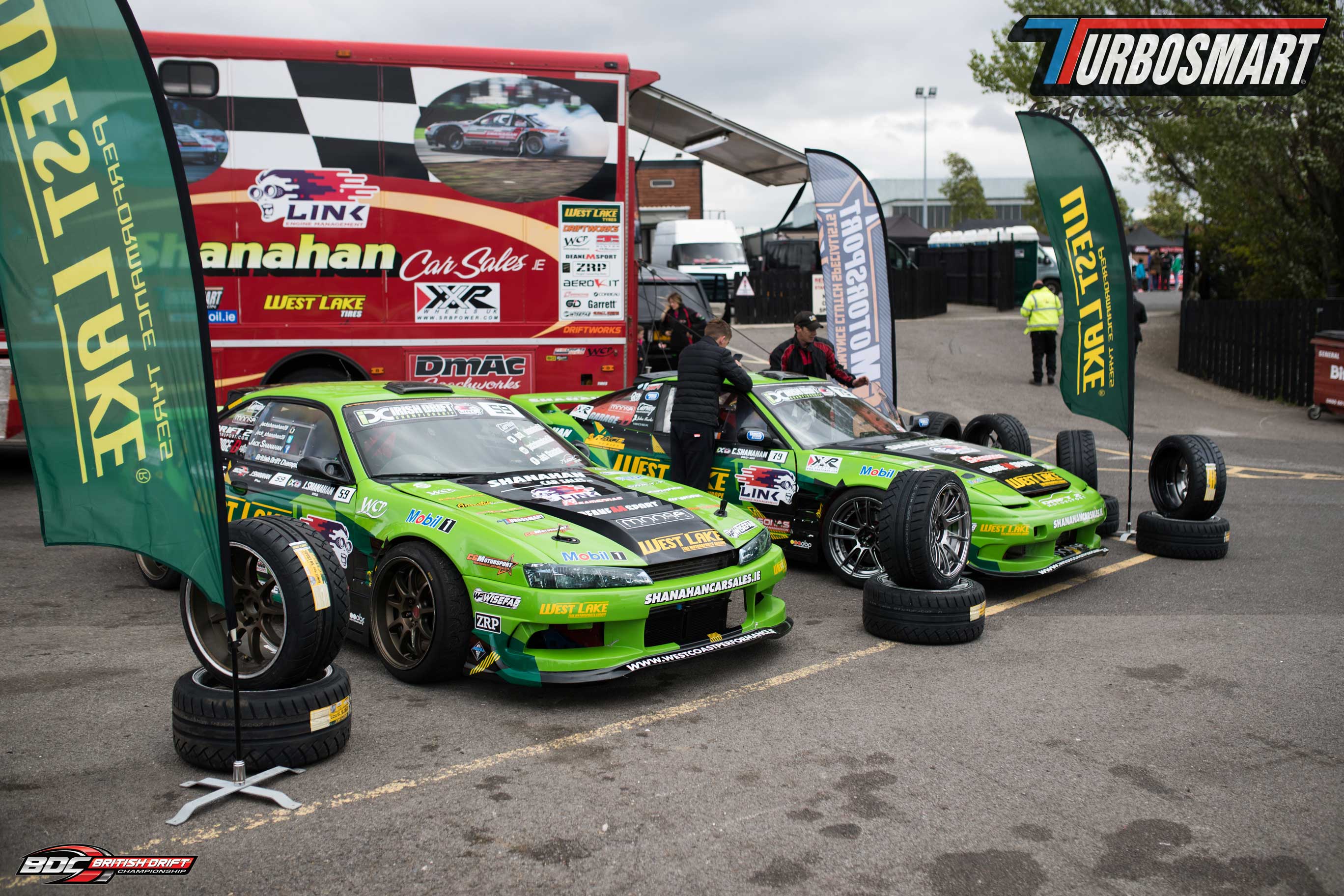 Anthony came 9
th
 with some amazing runs but Dean Barber was, unfortunately, a few points outside the top 24 as there were only a few points separating the field. Anthony, unfortunately, didn't go on any further than the top 24 due to coming in too hot in his 2
nd
 run and spinning out.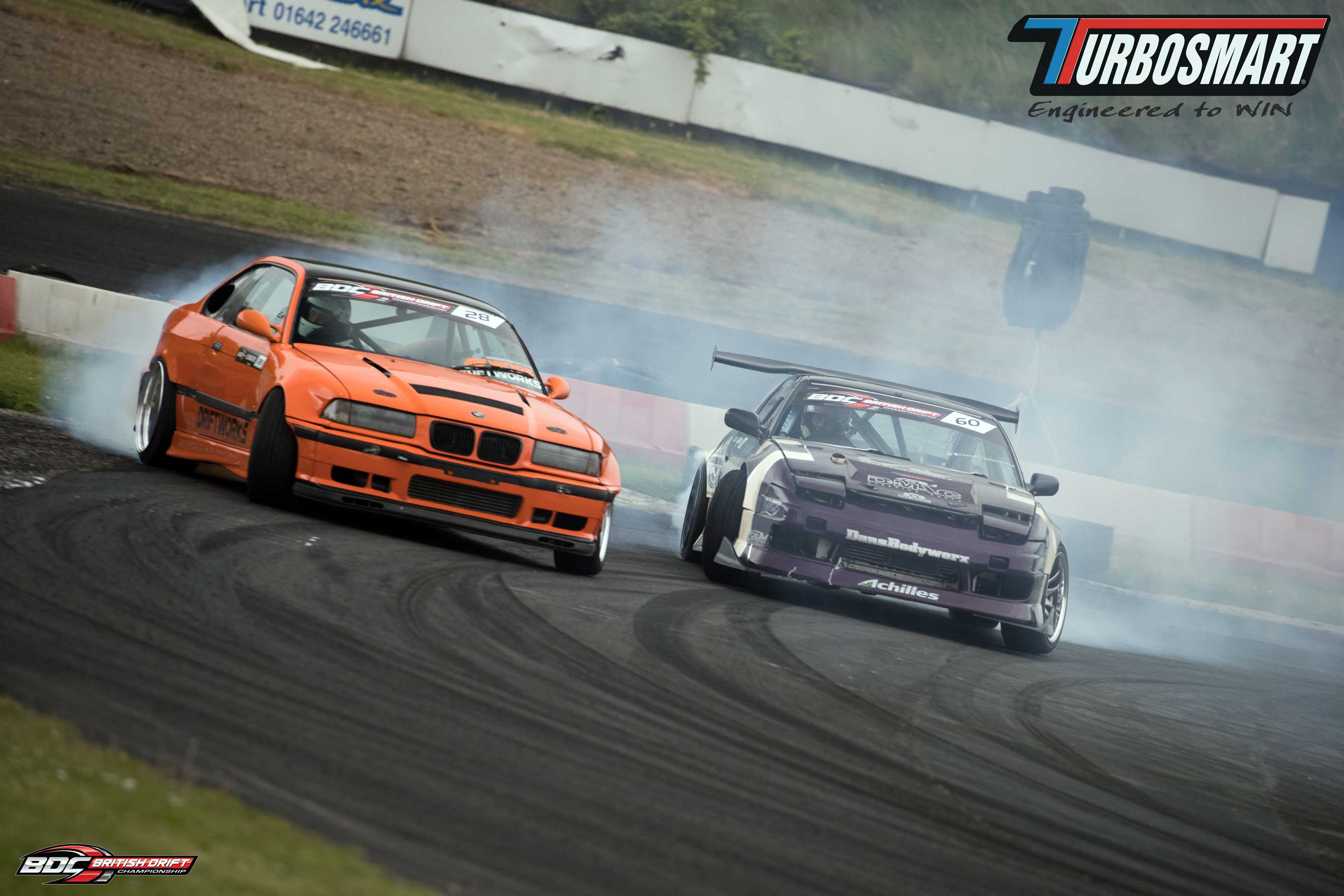 Jack and Conor both progressed to the top 4 with Matt Carter and Martin Richards. Both the battles were amazing with some incredibly close chase runs which left the final to be Conor vs Matt.
Jack was unable to make it to the podium this time due to Martin doing 2 perfect runs and just having the advantage.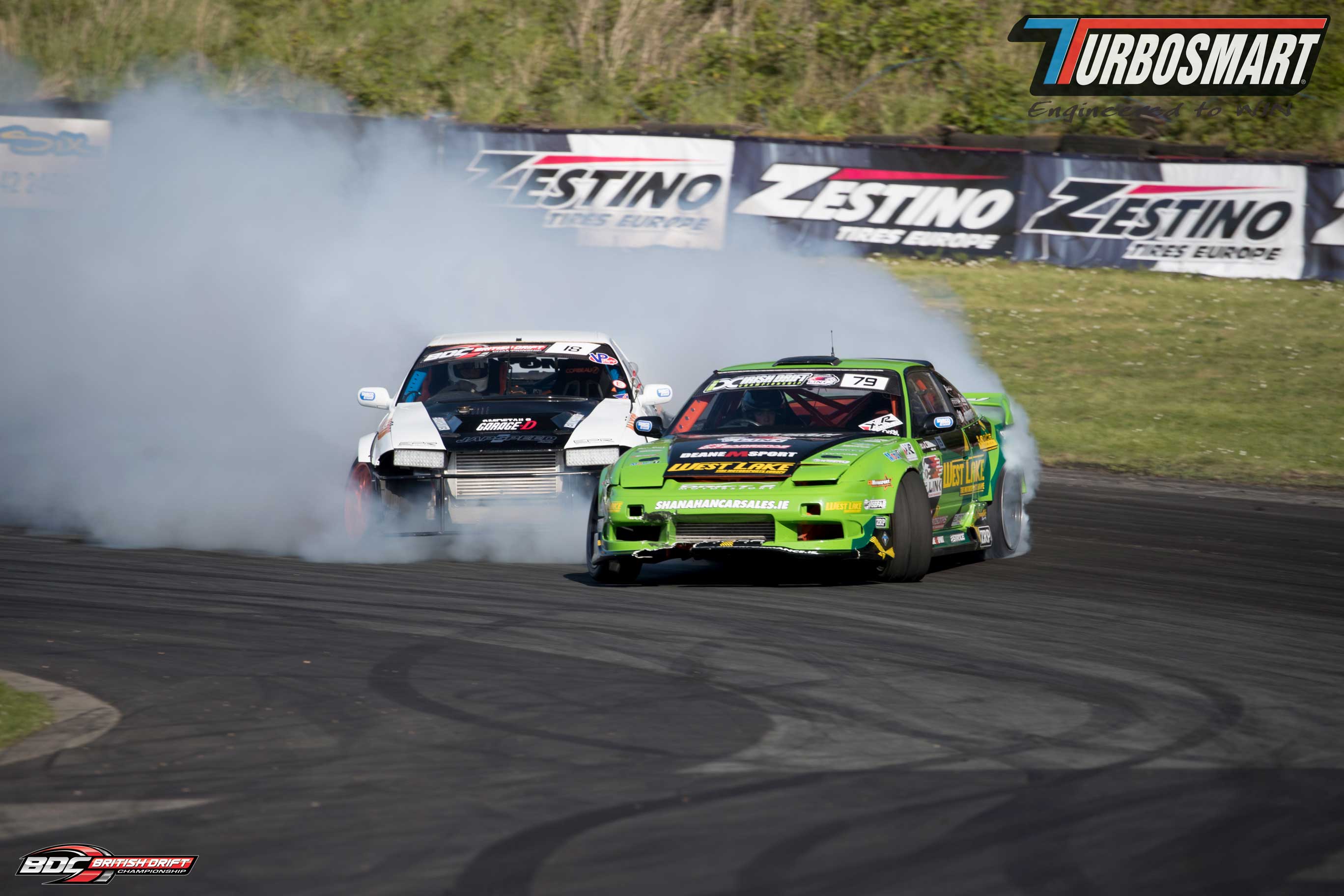 Conor, unfortunately, had a little issue with an oil leak appear after his first run and subsequently had to retire giving Matt 1
st
 and Conor 2
nd
.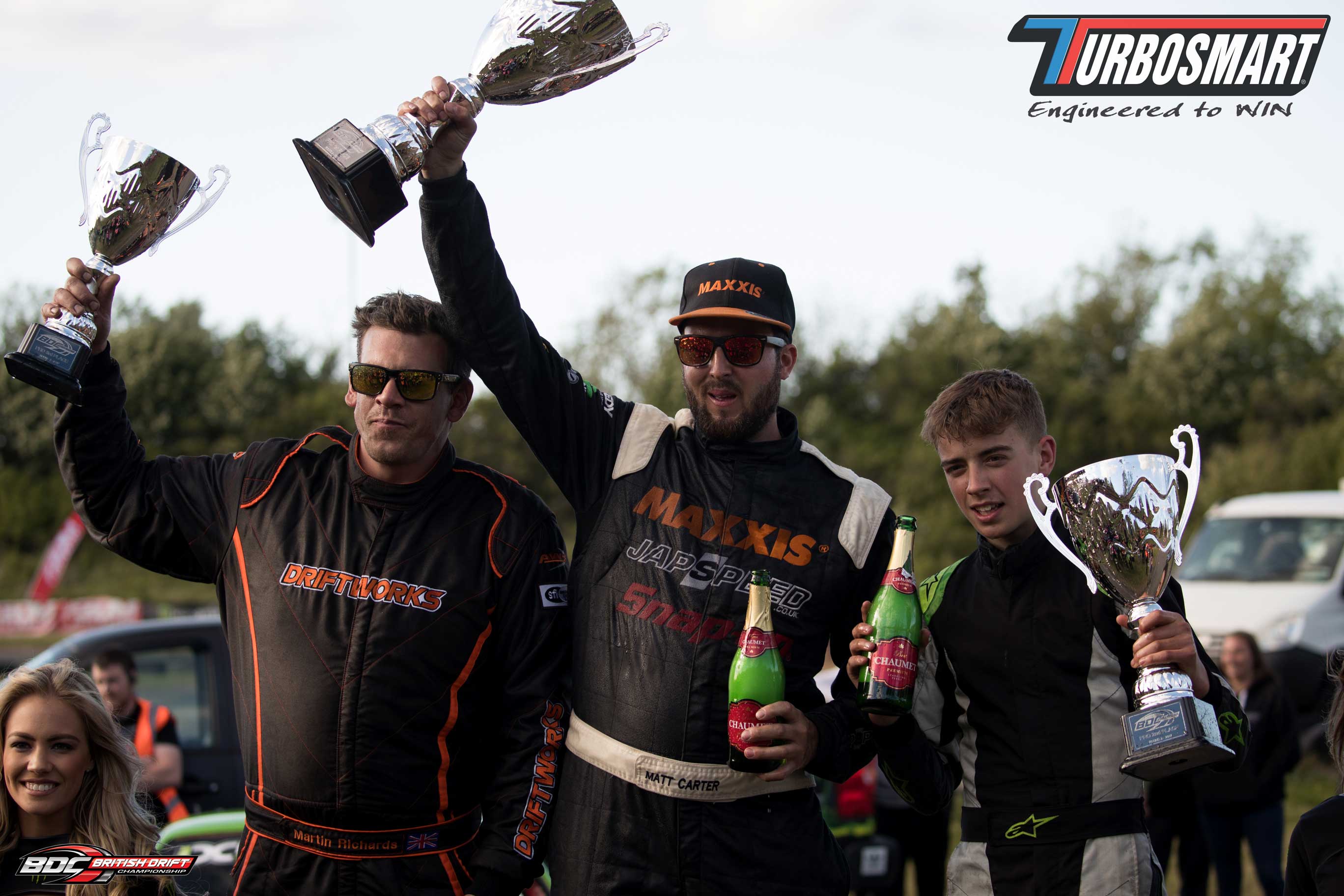 Team Turbosmart Drivers Results
Pro
Conor Shanahan (Qualified 2nd, Finished 2nd) Jack Shanahan (Qualified 1st, Finished 4th) Anthony Galvin (Qualified 9th) Dean Barber (Qualified 27th)
Pro-Am
Ryan Cooper (Qualified 27th) Kirsty Widdrington (Did not qualify) Mark Annette (Did not qualify)