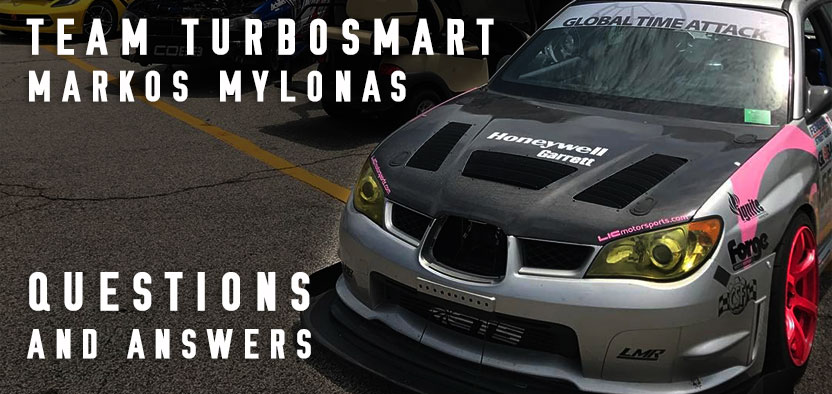 Markos Mylonas from Snail Performance has been setting records and smashing it on the Global Time Attack Series. We get this Team Turbosmart driver in the hot seat for an inside scoop.
Where does your love of motorsport come from?
I guess you could say that motorsport has been in my blood since day one, my Mom's side of the family had a deep love for two and four wheeled things so I got exposed at a very young age to what is my passion. Both my Grandma and Grandpa rode motorcycles and built hotrods back in their day, and also both of my Uncles as well, My one Uncle, Steve, raced circle dirt track all over the world and even lived in Auckland NZ for a few years while competing. Fun fact about my Mom, she used to be Steve Saleen's Travel Agent back in the early 80s!
How long have you been involved in motorsports? 
I've been involved in motorsports since 2009.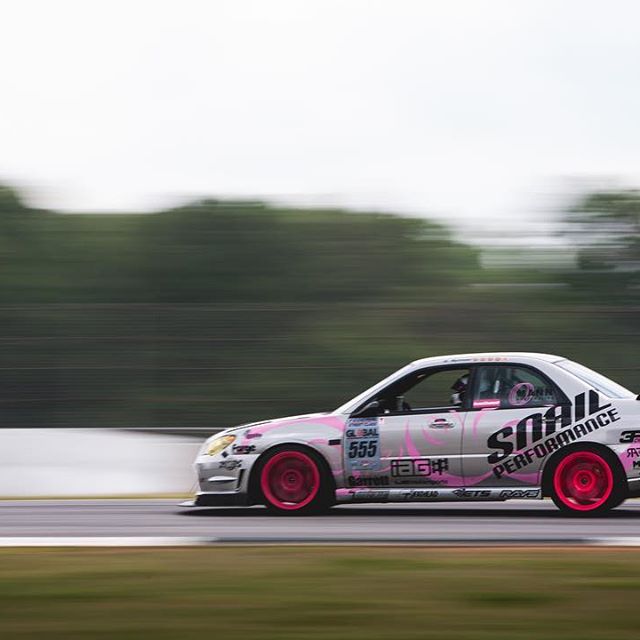 What age did you start racing and what was your first race car?
My first race/competition oddly enough was an Autocross event in Tucson AZ. At the time I had my 2005 Subaru Impreza RS, which had some tasteful modifications done to it, and I ended up winning Novice Class, and that got my feet wet into motorsports as a competitor.
What car/set up are you currently running?
I am currently campaigning my 2006 Subaru WRX, with numerous modifications from Turbosmart, Forge Motorsport, Honeywell Garrett, IAG Performance, COBB Tuning, CSF Radiators, Ignite Racing Fuel, Mann Engineering, Pipercross Air Filters, and RAYS Wheels.
What made you choose the current color scheme on the car?
The current livery was actually designed by my teammate and fellow Snail Fam, Taylor Wilson. It was created via Forza Motorsport many years ago, and was able to be adapted to the car as you see today. It's pretty special to me, as I lost my Mom to Breast Cancer back in October of 2008 when I was 19. The pink throughout the car is to show awareness and support to those fighting, and that have fought Breast Cancer, all the way down to the custom Arizona Breast Cancer Awareness plate which reads "RACECR"
What series are you currently racing in?
I currently compete in the Global Time Attack series in their Street AWD class.
What series do you one day hope to race in?
Oh man, this is a good one! There's so many cool series' out there that I can't pick just one! SuperGT definitely leads the pack for me, BTCC, V8 Supercars, WTCC, DTM, Pirelli WC, and the IMSA Weathertech Sports Car Series round out that list. The crazy aero and cool tracks throughout the Far East are what draw me to SuperGT, plus their fans are INSANELY dedicated to their favorites, its unreal.
What has been the most memorable moment of your motorsports career?
The most memorable moment of my career would definitely have to be this current 2017 Season for sure. Between the track records I've broken and reset, to the trials and tribulations we (Snail Performance) have been through as a team preparing the car for the year, it's been one for the books. The best part is there are still two more events, and potentially two more records to break! Adding ACS Roval and the legendary Buttonwillow CW13 to my list would cap off the season nicely.
What is your favorite race track and why?
I think my favorite track would have to be Road Atlanta, for a few reasons. For those that don't follow myself or Global Time Attack as a series, the event in Atlanta falls alongside Forumla Drifts' "Drift Atlanta", which it seems like EVERYONE in the greater Atlanta area is aware of. The stands are PACKED flying down the back straight into Turn 10A and 10B. The track in itself is worth making a trip across the country for; high speeds, natural elevation, and all that weird green stuff you don't see in Arizona, real nature! The whole atmosphere during the weekend is amazing, must be experienced!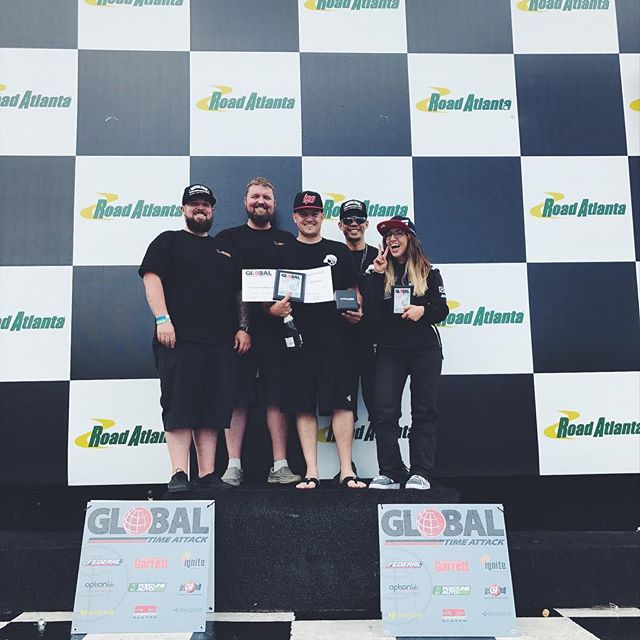 Favourite car movie of all time?
Favorite car movie of all time…I'd say Gone in 60 Seconds. Definitely a classic.
If you could have your dream car what would it be?
Well, like any other car person, you can't have just one, so I will give you my 3 haha. 997 Porsche GT3RS in that amazing Green, 22B Subaru Impreza, and some sort of outrageous Chevy Nova!
If you could have any superpower, what would it be?
I'd say if I could pick a superpower, it would probably be being able to fly, so you can see the World and go wherever you want!
What do you like doing while you're not on the track breaking records?
Some of the things I enjoy doing off track are finding new places to eat with my girlfriend Sally, playing with our two Corgis, Carl and Lucy, spending time with our teammates Taylor and Travis when we're all in once place, and spending time in SoCal with the Legend Ken Suen and crew.
Tell us more about your hair….what's the story behind the famous Markos hair?
HAHA oh yes, the "Best Hair in Time Attack" as so I've been told! I can't remember where it came up honestly, but one of my pre-race weekend rituals is always getting a fresh fade from my Barber, Anthony, here in Phoenix. It sort of snowballed into seeing who had the best haircut out of all the drivers, and it came down to myself, Ken Suen, and Dai Yoshihara haha. Now it's become a full on joke anytime we are trackside.
Matchbox or Hot Wheels?
Hot Wheels!
The Simpsons or Family Guy?
I never was really big into The Simpsons or Family Guy, but was a fan of Rocko's Modern Life and Hey! Arnold haha. Recently started watching Rick and Morty and man that is funny.
What is your favourite food?
SUSHI! Absolutely LOVE sushi, and we aren't talking Cali rolls here, I mean good nigiri and sashimi. Love Korean food too, super good stuff. Also down for Dim Sum, Taiwanese Hot Pot, and you can't forget Tacos and ELOTE!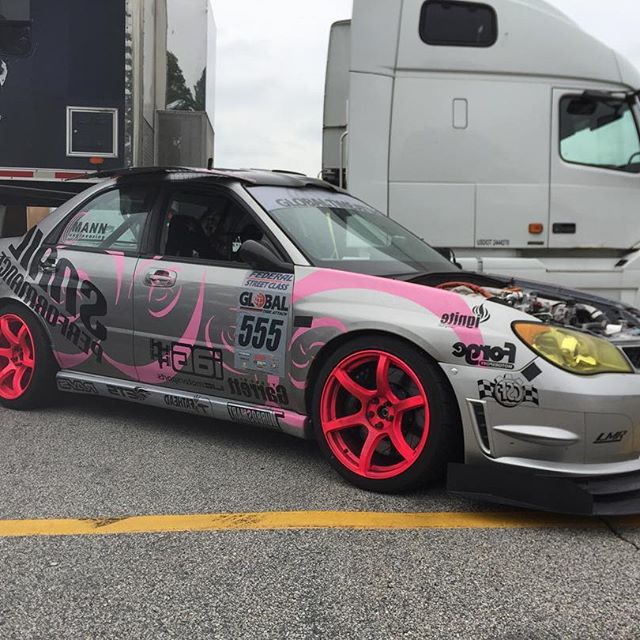 When did you get involved with Turbosmart?
I think my first Turbosmart experience was back in 2012 when we (Snail Performance) got set up with Taylor and Travis at first!
What is your favourite thing about Turbosmart? 
I can't really pick just one thing I love about Turbosmart, the products truly do speak for themselves, we've NEVER had a failure on anything we've ran and abused since 2012, the support we always receive is second to none, anytime we need ANYTHING someone is there to help, plus y'all love Crown and Dr. Pepper too!
If you had to give advice to someone looking to get into racing, what would you say to them?
The best advice I can give someone who wants to get into racing is simple; don't feel the need to throw tons of money in modifications at the car before you ever get on track! Get out there in a stock car, on factory tires, and start getting comfortable behind the wheel. Once you've reached your peak with what you have, then start changing and modifying things from there. You'll have a much greater appreciation noticing a difference from those modifications going forward.

If you could go back 5 years in time, what advice would you give yourself? 
If I could go back 5 years and give myself advice, I'd say you should have just bought an STi! LOL. Would have saved me SO MANY headaches at the beginning. But oh well, I love my car and how it's really come along strong in the last year or so and wouldn't trade it for the world!
Any projects that you are working on that you would like to talk about/share?
I do love being on track and having a functional car, but I also like the form side of it too, and I really want to rebuild the motor in my former track car, my 2005 RS Impreza, which is bagged and laying on the ground with some super aggressive wheels on it. I miss the low life, "stancing the nation" as everyone joked, but have been dedicating all my time to my car and Sally's as well. And also need to get Taylor going on his car too! Plus I still haven't done my Dually swap on my 2003 Ram 3500 Cummins either. Maybe instead of Superpowers, I could get an extra 12 hours a day? Haha!
To stay up to date with all the latest on Markos' hair, follow GlobalHairAttack