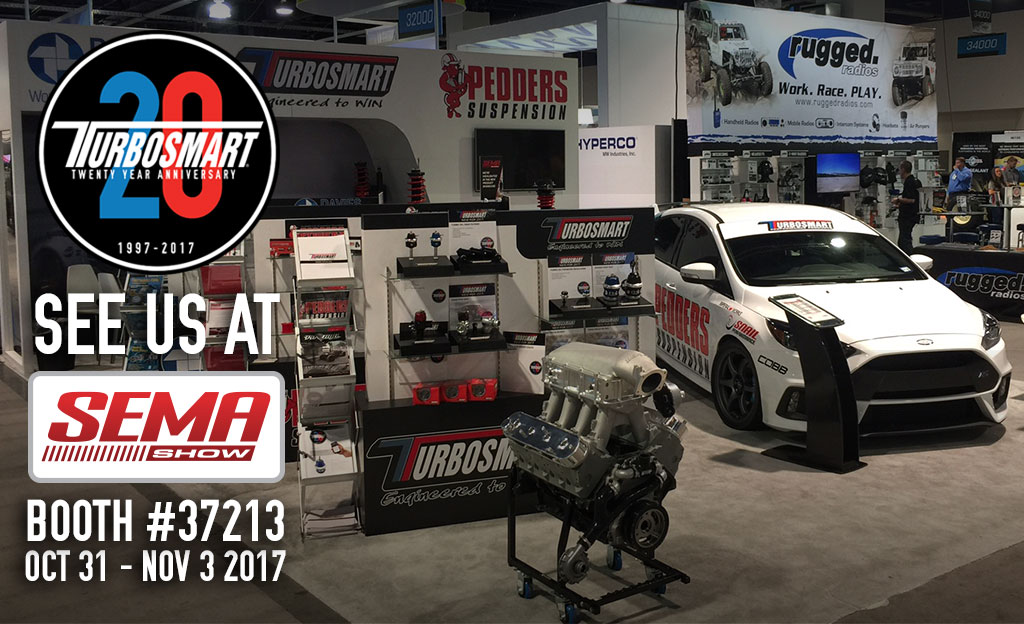 Turbosmart, now rolling on a 12 year attendance at SEMA, has three times as many reasons to be excited about their participation at this year's event.
This year not only marks another year of joining the SEMA Show in Las Vegas but also rests on the 20 year anniversary of Turbosmart's incorporation. Further to this, it has now been 10 years since Turbosmart established their own American division to the business, one of the most significant milestones since the business first started 20 years ago.
In the last few years, Turbosmart's US office has grown in leaps and bounds under the leadership of Marty Staggs, Executive Vice President, Turbosmart USA LLC.
"Our success as a business has been built off the back of our continual commitment to our customers. We pride ourselves on making reliable, quality built performance parts for the industry. And we will continue to build on this into the future" says Staggs.
SEMA this year, while marking an important milestone for the business, will still bear a heavy focus for the business on continuing to bring innovative products and the best solutions for customers and the wider industry.
"20 years overall, and 10 years in the US, is a fantastic thing to celebrate, but the celebration of this will not distract us from our primary goals; as far as I am concerned we're only just warming up" quips Staggs.
And Turbosmart is certainly not slowing down. As SEMA fast approaches, they are keeping their foot on the gas to make sure that their latest creations are at the forefront of driving that ongoing commitment to their customers, with the goal of releasing new products at the show.
"We are always working to develop new products and solutions for the race and automotive aftermarket. We are hoping that this year will be no different as we close the gap to the SEMA 2017 deadline on new products that we'd like to see released to market. But as you would know when you push the envelope of innovation for the latest and greatest, it takes time to build the best solution for your customers; and that is something we take very seriously. We won't launch a product we don't have 100% faith in. This shows our continuing commitment to innovation for our global business and our customers" states Staggs.
You can visit Turbosmart at SEMA Show 2017 in the Las Vegas Convention Centre, NV, Oct 31-Nov 3 at booth #37213. Stay tuned for more announcements.
About Turbosmart
Turbosmart is a manufacturer of race bred and tested, forced induction automotive performance products for track and street modified vehicles. Turbosmart engineers, designs and builds their parts out of the highest quality billet aluminium in its Australian production facility. For track tested, race grade blow off valves, boost controllers, wastegates, fuel and oil pressure regulators, speak with your local authorised Turbosmart dealer today.

For the original press release please visit: www.semashow.com/press/2017/07/27/turbosmart-20-year-anniversary-celebration-at-sema