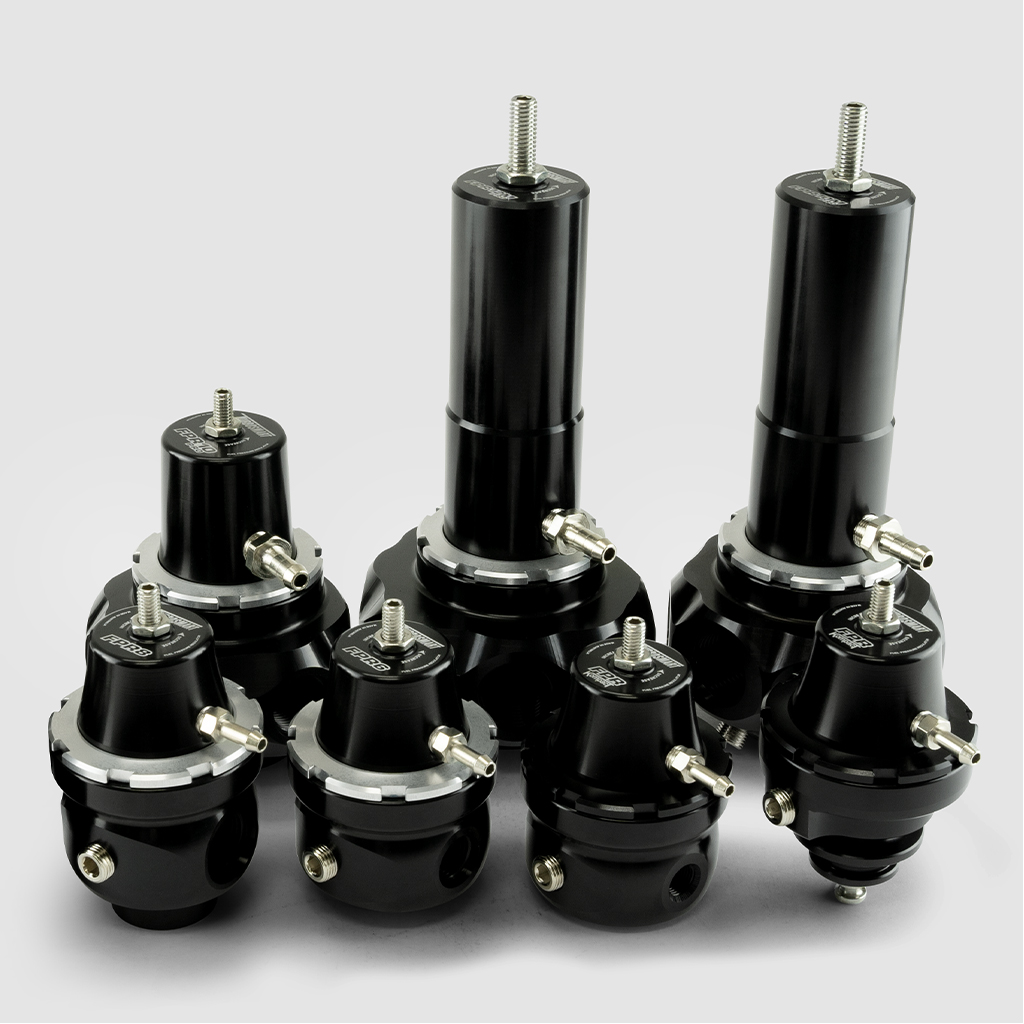 Fuel Pressure Regulators
Turbosmart Fuel Pressure Regulators provide industry-leading responsiveness and accuracy. The Turbosmart FPR Range is Australian Designed and Made to work with all known fuels, including E85, Methanol, and hard race fuels while providing the unparalleled fuel control and precision.
Turbosmart Fuel Pressure Regulators are available in various specifications based on fittings sizes and fuel pump flow potential. It is critical to have a regulator that will flow and bypass enough fuel to cope with the supply from your pump while maintaining perfect fuel response for your naturally aspirated or forced induction engine—Turbosmart's unique control technology results in the fastest responding & most accurate regulator available.