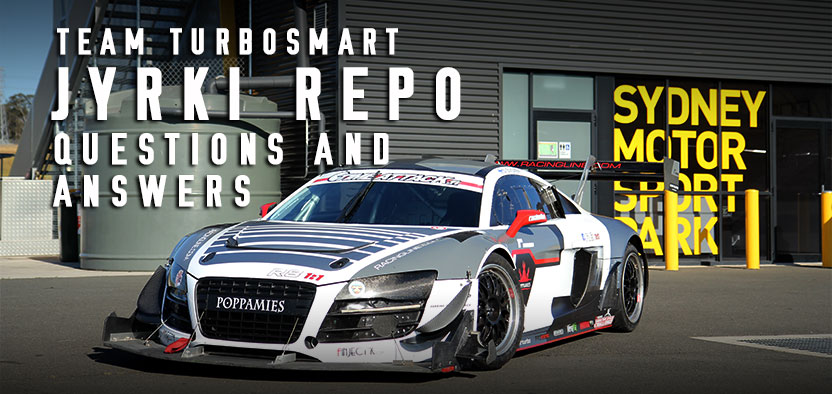 Jyrki Repo has brought the infamous Audi R8 1:1 to compete at World Time Attack Challenge in Sydney Australia. We caught up with Jyrki ahead of his assault on the Sydney Motorsport Park circuit.
How long have you been involved in motorsports for?
Since mid 90's. My first assignment was to be a spanner man in a rally team. Quite quick they promoted me to be a crew chief. I did that for a bit over a season, until I got drafted as a crew chief into a circuit racing team.
We had a Toyota Corolla E11 with 515hp silver top 4A-GE. Live rear axle. Slow as molasses but made awesome noise at 9500rpm. Broke down constantly. Oh, those were the days. I knew nothing of nothing but thought I had it all. Typical 25 y.o. arrogance, after the experience of doing three projects.
Where does your love of the motorsport come from?
Might be hard to believe, but I have never been into cars or car culture. I do not care about car models, classics or newest supercars. I do not follow the scene and I could not care less of car shows with wildest tuning cars. I have no passion for cars in general.
But I have a massive passion for motorsport. There are a couple of things that give me the drive. Most of all it is the thrill of the race day. When You wake up and know today is the day. It's the tingle in the guts and the raised heart rate. It's my drug. It is the life between the races and the seasons. I could not imagine living without having an event, meeting or a test day to focus on.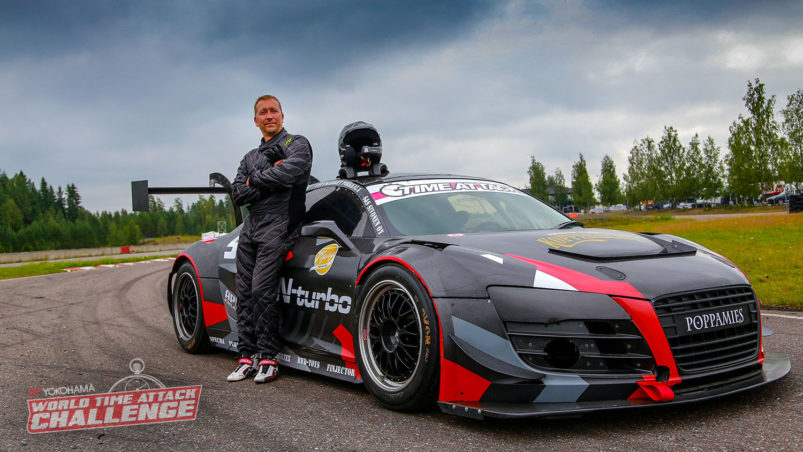 What has been the most memorable moment of your motorsports career?
I think it is the first circuit race we went with the Corolla 17 or 18 years ago in Botniaring. Or then when I think again it might have been the first international drag race we went in Estonia in 2004. Or could it be the first national drag race win in 2008? No, got to be Tuner GP win in Hockenheim 2012. Or Daytona24 as a support for APR Motorsport with Emmanuele Pirro, Dion von Moltke and others.
Think again, perhaps my first race in BTCC, Oulton Park in 2012 as a data engineer. Must be that one. 60 000 spectators on site. It was awesome. No, it's got to be the Euro Time Attack Masters win in Zandvoort with Sami. Actually, to name any moment on top of another would be unfair to others. There are so many memories, at that time unique and the most memorable until the next one.
What do you get up to while you're not on the track?
Work wise I am primarily a journalist. I write to Finnish tuning Magazine GTI and Finnish Autobild. While not at work, I am renovating a big 1930's house in a little village in Eastern Finland very close to Russian border.
If I have spare time I go fishing to the nearby lake with my tiny boat. Or drive with RC cars with my kid. Or race with our Afghan hound and my lovely fiancé Suvi. A real man is said to forge his own weapons, so I also do some crafts.
Matchbox or Hot Wheels?
I'm a bit of a rebel, and like rock, so got to say Matchbox (pun intended)
What is your favourite thing about Turbosmart?
Had 100% success rate with the products so far. We had uncontrollable boost levels with a competing brand product in our previous setup. Swapping to Turbosmart immediately solved my problem, and now we have perfect control of boost.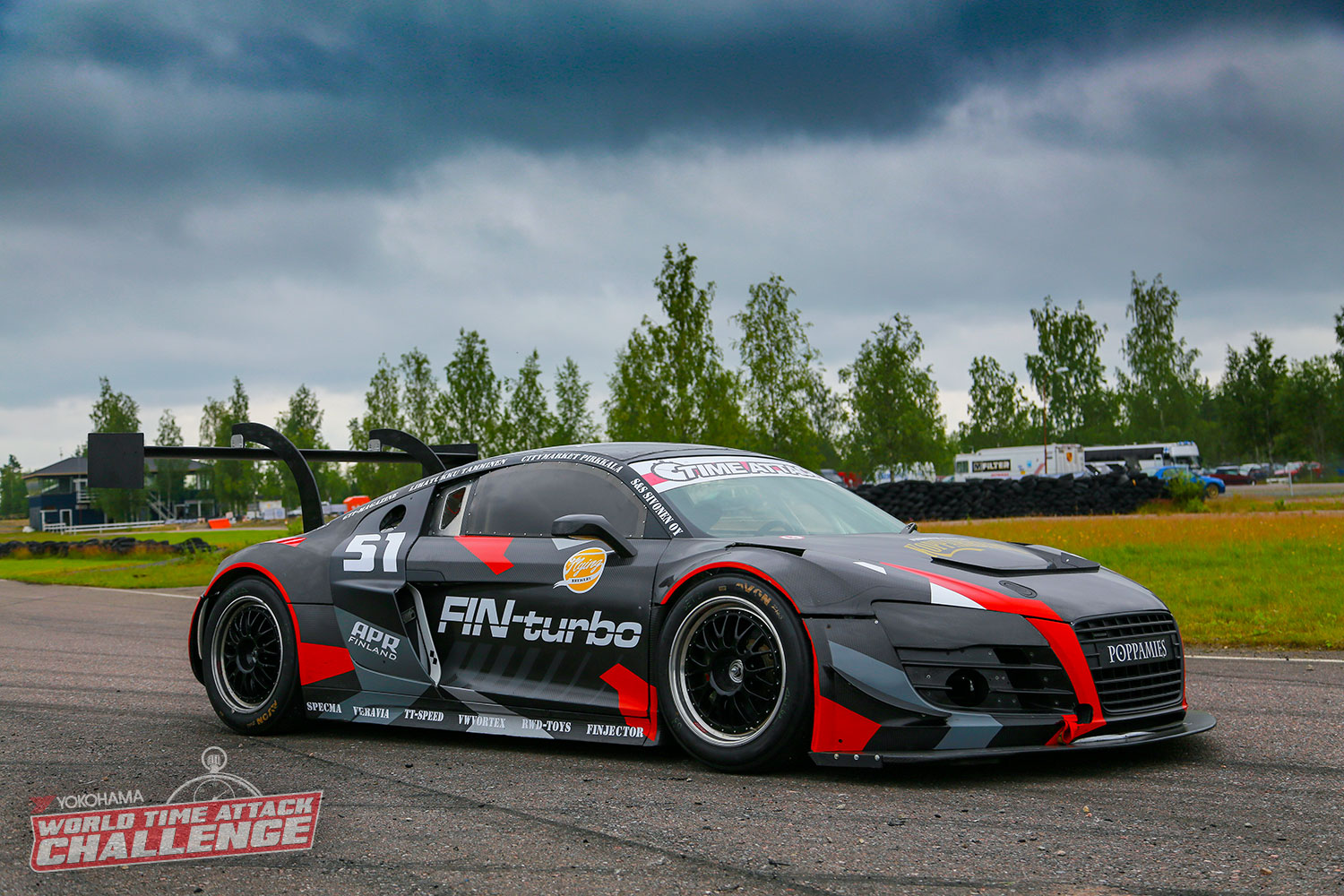 If you had to give advice for someone looking to get into the motorsports industry, what would you say to them?
Work hard. It will be a long a rocky road. First few years you will not only be forced to be able to do 30-hour work shifts without complaining but worst of all without much pay. While on that, prove yourself to be good in what you do. Be a bit better than the others. But try not to brown nose anyone. It is a fine line, when older, it is easier to know where it goes.
Use Your head. Understand what's going on, what they ask You to do and why, but most of all, understand You will never know it all. No one does, although there are many that think so. The ones that do, never get very far and leave behind a lot of sore people. Meet all this, and all of a sudden, after a few seasons, You find someone paying You to do Your thing. But it won't happen immediately. And it won't be easy. But at the end, it is worth it.
1:1? What does that mean and where did the concept come from?
It was autumn 2015, Sami had just bought the R8, and I presented it in a closed facebook group for Finnish time attack drivers. Guys asked about power and weight goals, and Miika Toivonen responded "1000/1000?". I thought that would be cool, just removed the zeros and it turned in to 1:1. So yes, it means one kg per one hp.
More precise model at this point would be 0.9:1 though, but we'll stick with the 1:1 for convenience, for now, or until Christian calls from Koenigsegg and asks me not to use the 1:1 anymore.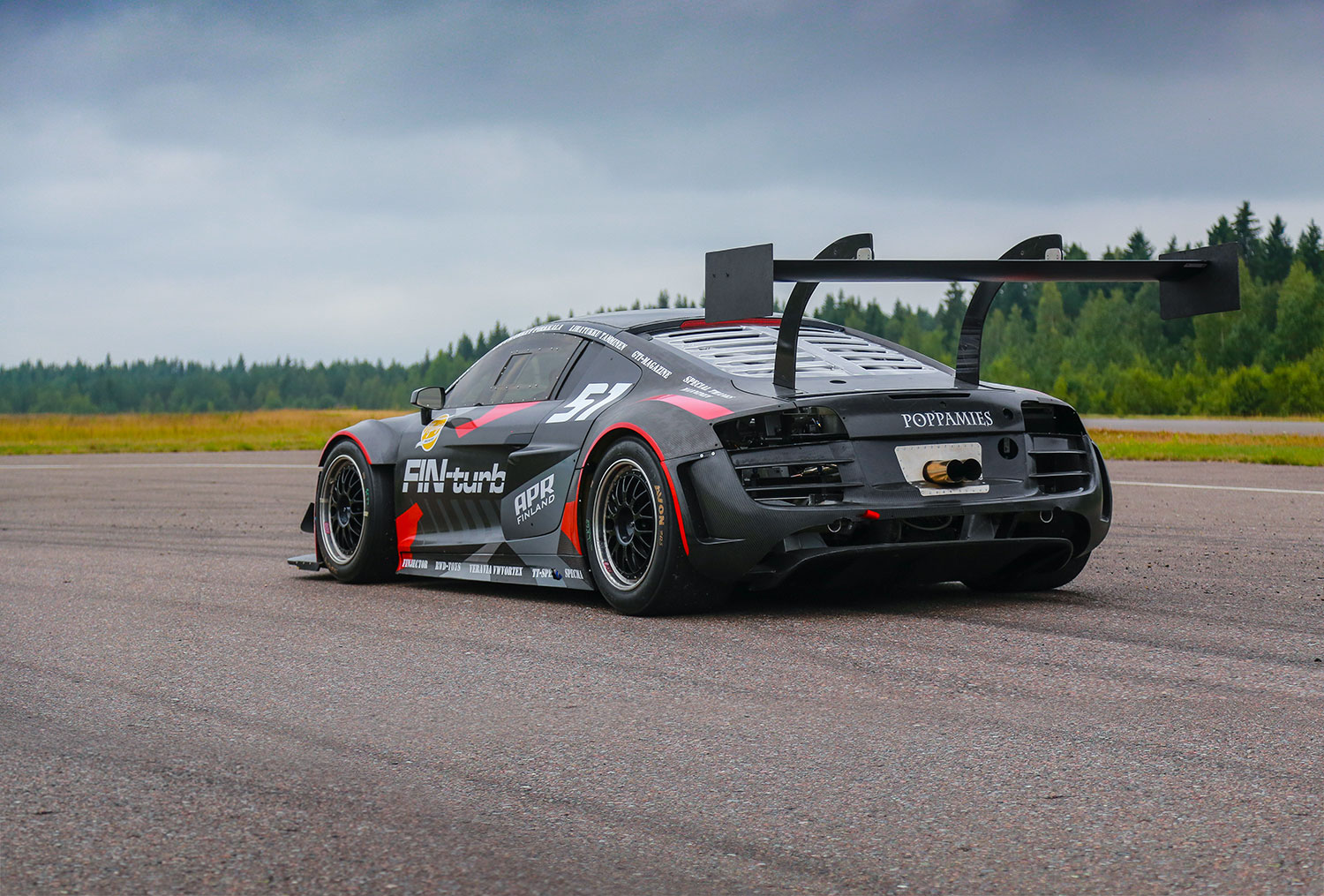 What made you decide to go with the Audi R8?
Believe it or not, it was cheap. This was unregistered and molested track toy, so it indeed was cheap. Also, making proper aerodynamics is expensive and difficult. So it makes sense to start with a car that they have already made an aero kit for. It limits selection to models that have been doing DTM or GT. Also, I've been with VAG cars since early 2000's. Made it easier.
Who was involved in the build?
Sami obviously. He owns the whole car and we built it in his shed. His fiancé Mervi was also heavily involved with plenty of things, making carbon fibre bits and also otherwise, as a technician and such. Kalle Tyrkkö is our trusted first technician. He was heavily involved with the build. When building the car we also had Pauli Manninen to Work with us, mostly doing CAD and FEM stuff. And lately, we drafted Mikko Ahola, as a second tech, and CAD designer. We have been working closely with plenty of specialists, naming Toby Phillips from Barwell Motorsport, Juha Kivekäs, Senior Aerodynamicist from Helsinki University (some know him as one of the authors of Mulsanne's Corner), Phil Keen as driving coach, and many many others. Like said, You never know it all, so I have consulted a lot of people. And like a late friend of mine used to say, "It is not important what you know, important is to know who knows. "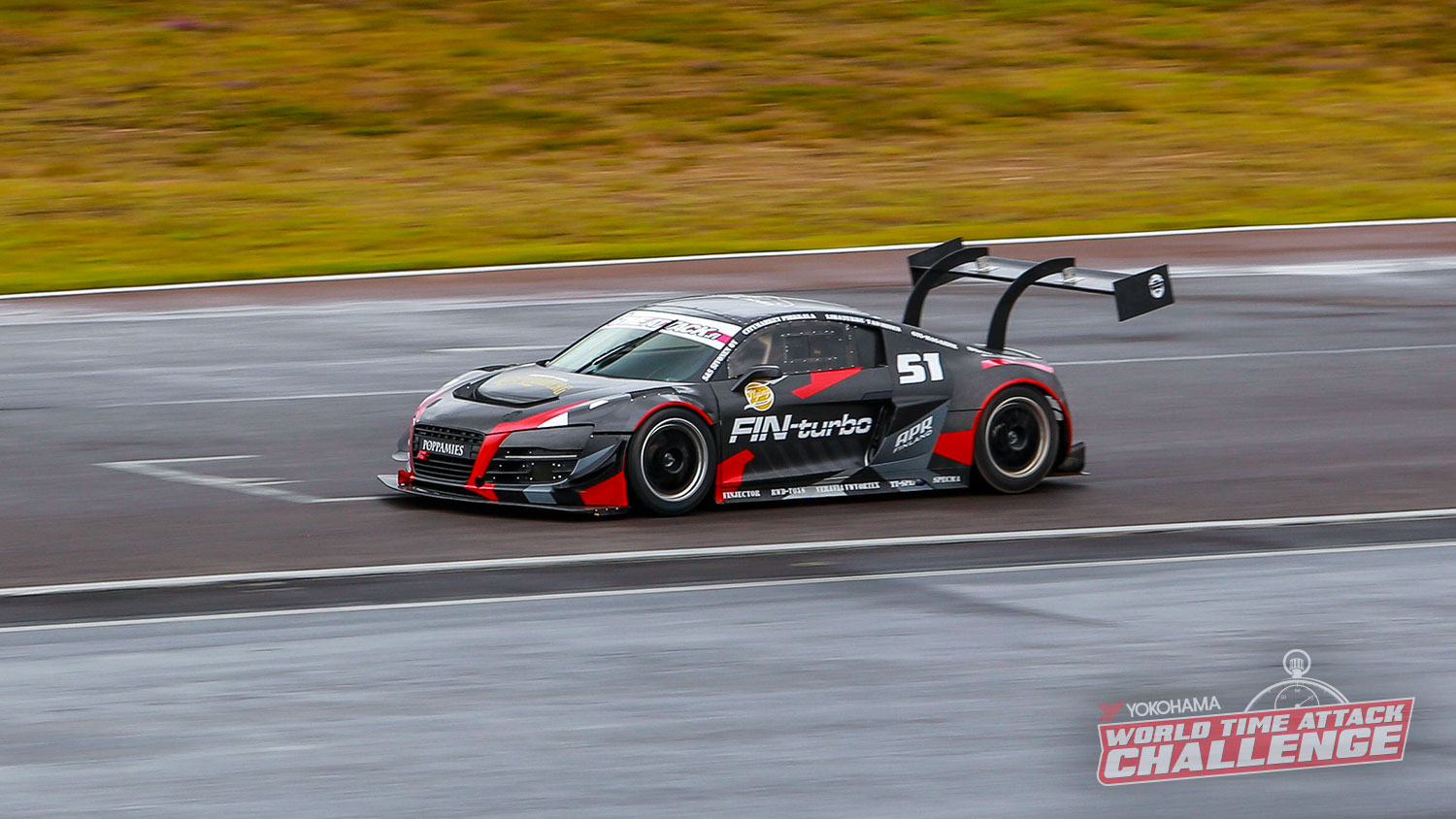 Tell us a bit about the 1:1 setup.
Well, it is an R8 coupe, streetcar to start with. Used to be 4.2l V8 with 6spd s#@tronic robot gearbox. Now it has a 5.2l home built V10 twin turbo, Hollinger paddle shift gearbox, enhanced GT3 aero, and around 1400hp. It does Botniaring 2.5 seconds faster than any other motor vehicle, and in Alastaro is pretty much fastest tintop ever, although running on WTAC semi-slicks. It does 200-300kph in neighbourhoods of 5 seconds.
Are there any future plans on the horizon for the build?
I think someone has mentioned five letters in some talks over a beer, one late night a year or so ago, and they are a couple of P's, an I, an H and a C.
Australia is a long way to travel from Finland for a Time Attack. Why is World Time Attack Challenge in Sydney so important for you to attend?
It is by far the biggest and most respected time attack race in the world. Nothing compares.
Any special surprises or modifications we should be expecting for the Australian audiences?
If we suck in Time Attack we will take part in the Flying 500.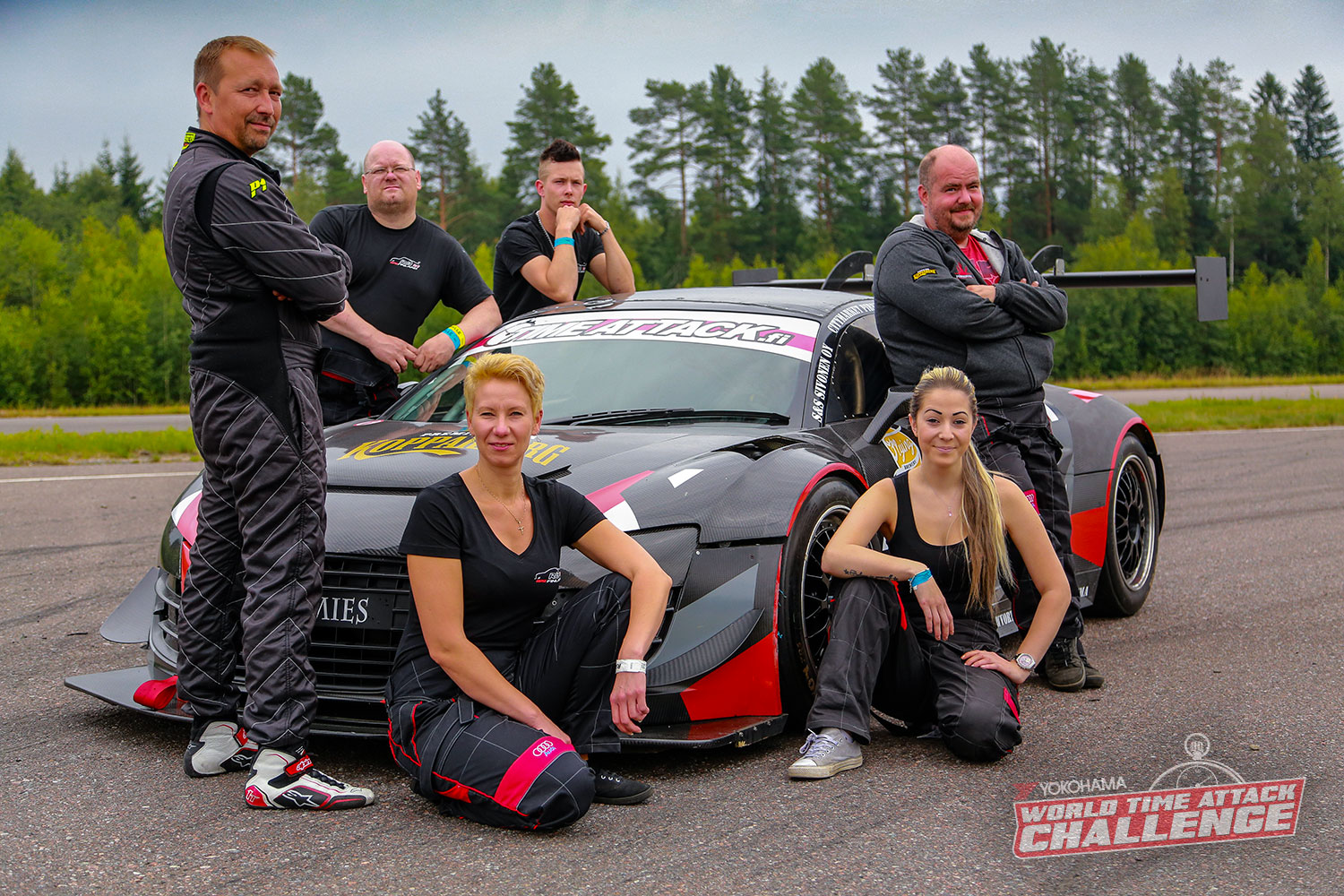 We hear you are bringing a possible second build to Australia. Do you want to fill us in a little bit on that build and what classes it will be competing in at WTAC?
As it is not my project, I leave Terho from Terhon Paja and/or Miika, the owner/driver to tell more, but indeed I got involved into a Lotus build, where I had to step out from my comfortable VAG zone. It is a Lexus LMP-engined Lotus Exige, and it is one of a kind. They will be doing Pro-Am just as we will, with the R8. I modified the LMP engine to suit higher HP and made the turbo package into it, using Turbosmart products and a pair of Garrett GTX 3071 gen 2 turbos.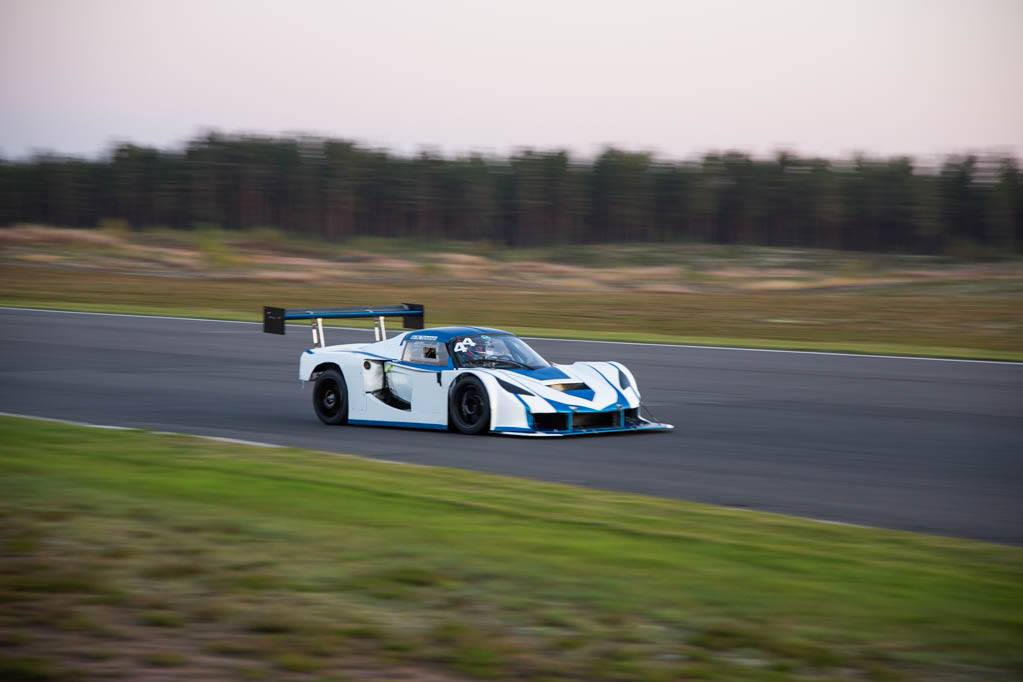 You are well known for some interesting builds. Is there projects that you are working on that you would like to talk about/share?
I am working with Welch Motorsport for a car to do Silverstone 24 next spring, but I cannot reveal much more of that one yet. It is nothing super fancy though, but new stuff for me, as I have not done much endurance lately.
I also work as a race engineer in a team from Serbia. They have an RS4 we built for drag racing here with IMSA Sipoo people back in 2008. It has an Audi 2.2l 5-pot engine and approximately 1400hp. It runs flat 8 sec and 275 kph passes, which is current European record for its class. It also has a unique 4wd system, we built and designed with Liberty's Gears and Jaffu Holm, using parts I think from four different car makes.
Additional photos courtesy of www.worldtimeattack.com