Turbosmart Oil Management
The installation of higher grade turbos means that you need the best quality products to help protect your investment and make sure that it runs at the best possible level of performance. Turbosmart provides a range of oil filters and drain-adaptors, as well as the patented and groundbreaking Oil Pressure Regulator.
Oil Pressure Regulators
The Turbosmart patented oil pressure regulator is truly a unique product. The OPR ensures the oil pressure going to the turbocharger never exceeds the maximum pressure turbocharger manufacturers specify for oil supply, regardless of engine oil pressure. The result is an oil delivery system that is more reliable and easier to setup than a standard restrictor system, especially when combined with Turbosmart's new range of turbo oil fittings and filters.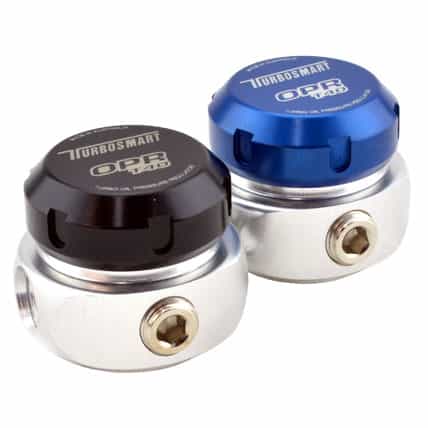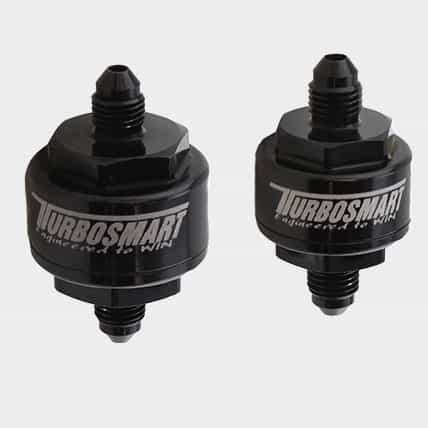 Oil Filters
Turbosmart's turbo oil feed filters ensure your turbo is continually fed with clean oil. With small oil galleries, the turbocharger needs to avoid debris that may become dislodged from the engine. A 44-micron filter element ensures that even the smallest particles are kept away from the turbo.
Oil Drain Fittings
Turbosmart's billet turbo oil drain flange adaptors offer a reliable and straightforward solution to prevent oil leaks at the turbo oil drain. These adapters utilise a pure silicone o-ring for positive sealing—no more need for gaskets or messy sealants that can get into the engine oil galleries.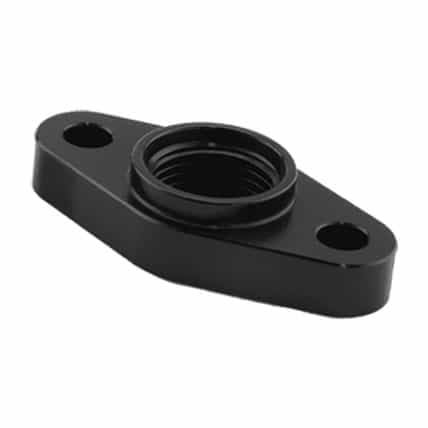 HIGH PERFORMANCE | DIESEL PERFORMANCE | RACE | STREET | SUPERCHARGED
Are you looking for spare's & accessories or serviceable items for your Turbosmart product? Look no further! We carry everything to ensure that your Turbosmart oil management products are always running at peak performance. We supply tension clamps, springs, blanking plugs, adaptors, solenoids, weld flanges and many more items. Don't settle for non-genuine parts. Make sure your Turbosmart.