Turbosmart Wastegate Actuators
The Turbosmart Wastegate Actuators are an upgrade for turbochargers using an internal wastegate actuator. The Turbosmart range of Actuators benefit from years of external wastegate control development and provide better control for a wider tuning window & greater accuracy. The greater surface area of the Turbosmart IWG range ensures a high level of mechanical leverage and offers a vast range of spring options from 3psi to 26psi. Much more can be easily achieved with some external boost control
Turbosmart, Internal Wastegate actuators, are manufactured from billet aluminium, utilising stainless steel rods & fasteners. Therefore, it allows for long, trouble-free service life and uses the same proprietary Silicon Nomex Diaphragms from our External Wastegates so you can be confident in their thermal performance and reliability.
The single port is the standard and the simplest for Internal Wastegate Control. Turbosmart's range of single port Internal Wastegate Actuators provides class-leading leverage over a massive range of spring options (3psi – 26psi). Available for a wide range of bolt-on applications for standard performance cars, upgrade turbo's and of course universal for custom fitment – Turbosmart Single Port Internal Wastegate Actuators will give you the control, consistency & confidence you need.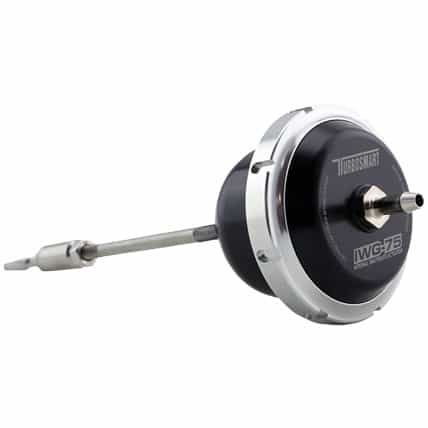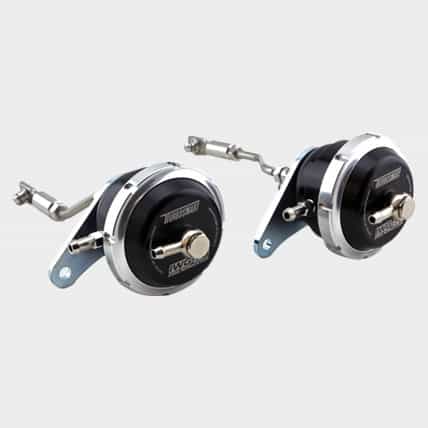 The Turbosmart Twin Port actuators series is the ultimate actuator for boost control on internal wastegate turbos and is limited by your imagination and control strategy. Twin Port Actuators develop the Single port architecture and allow boost reference to both sides of the actuator diaphragm. The extra port offers the same springs options, thermal performance, and reliability. It also provides a much wider tuning window & allows a more precise boost control method when used with more advanced boost & torque management strategies.
Or a much more comprehensive boost range between minimum boost and maximum boost than the single-tier control offered by conventional actuators. The Twin Port IWG-75 is ideal for limited traction applications, such as front-wheel drive street or drag racing vehicles.
HIGH PERFORMANCE | DIESEL PERFORMANCE | RACE | STREET | SUPERCHARGED
Are you looking for spare's & accessories or serviceable items for your Turbosmart product? Look no further! We carry everything to ensure that your Turbosmart Wastegate Actuators are always running at peak performance. We supply tension clamps, springs, blanking plugs, adaptors, solenoids, weld flanges and many more items. Don't settle for non-genuine parts. Make sure your Turbosmart.