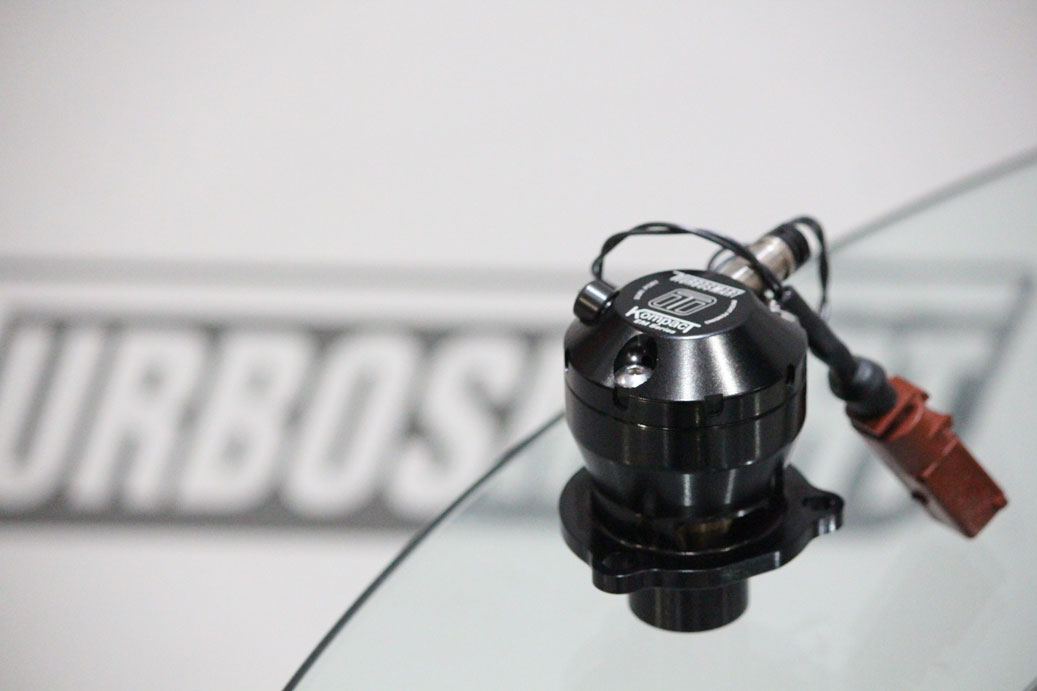 2017 sees Turbosmart introduce a brand new member to the Kompact BOV family, along with its V Series, 5th generation wastegate range as the team kicks off SEMA 2017.
Kompact EM (Patent Pending) series combines world leading electronics and 20 years of blow-off valve technology together to provide rapid response. The EM series is a true plug and play upgrade for OE electronic diverter valves. Featuring patent-pending pressure control, these units are faster than OE, don't leak and don't interfere with OE control systems.
Patent-pending integrated pressure control
True plug and play upgrade
Responds 57 times faster than a blink of an eye
Integrated proprietary high-temperature solenoid valve
Billet construction with high temperature o-rings
Available in plumb back or dual port options
Leak-free design, over 400% compared to OE
The unique patent-pending pressure control allows for the fastest responding valve on the market, a true plug and play upgrade diverter valve without additional hardware required, no hoses, no adapters, no brackets, just replace the standard unit
Billet construction and high temp proprietary materials allow for minimal leakage and maximum performance
The 2017 EM series blow off valves are the world's first truly plug and play blow off valves. Turbocharger performance is increased due to minimising leakage, rapid response, complete OE integration, coupled with superior thermal performance thanks to our world-leading engineering and simulation abilities.
Available in 2018