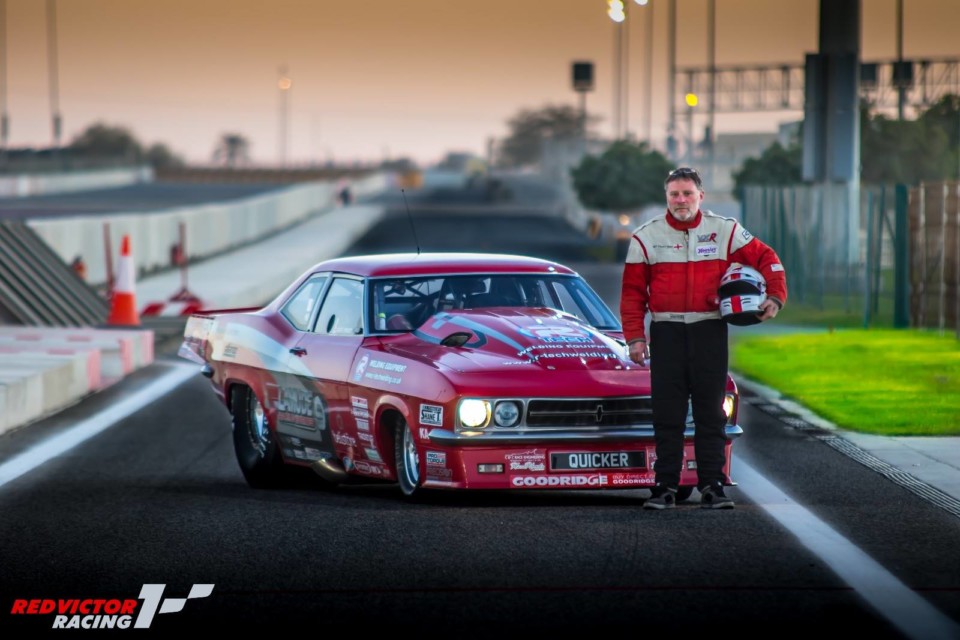 After over a year of planning, fundraising, unforeseen setbacks, long days and sleepless nights, Team Turbosmart's Andy Frost and his crew have finally arrived in Bahrain for their record-setting attempt on Saturday.
On Sunday, Andy and his crew arrived in Bahrain and set off to retrieve their Red Victor 3 Vauxhall, truck, and all of Andy's racing possessions from customs. Unfortunately, it wasn't all smooth sailing, as his vehicle was damaged during transport. Then later, it was discovered that the truck had been broken into and tools and equipment had been stolen during its journey or stayed in customs.
"Frustration as customs really made us work to get the truck out of their compound. Unfortunately, when we opened the truck to check the car we found someone had stolen my race helmet, boots and race underwear. They had also climbed all over the car, scratching it to steal the electric ratchet gun out of the impossible-to-get-at cupboards. On top of that, the windscreen in the truck was smashed, the tools in the glove box stolen, and the truck radio was stolen."
"It's not the start we had hoped for. But, we have offers already to lend us the helmet and boots from Adel, the BIC manager, and EKanoo Racing have offered to help in any way. Everyone at the circuit and the EKanoo racing team as a whole, have treated us like kings, so that is at least one positive so far."
However, after coming this far and working as hard as he has to make the trip a reality, not even this setback could dampen his enthusiasm for the week ahead.
"So that's the bad stuff. The good news is that the track and circuit itself are amazing. You cannot even begin to see it on the internet. The experience when you are here live is spectacular. Are we going to let this get to us? No is the answer. Our resolve is even stronger now. Someone keeps swinging punches at us. We keep swinging them back."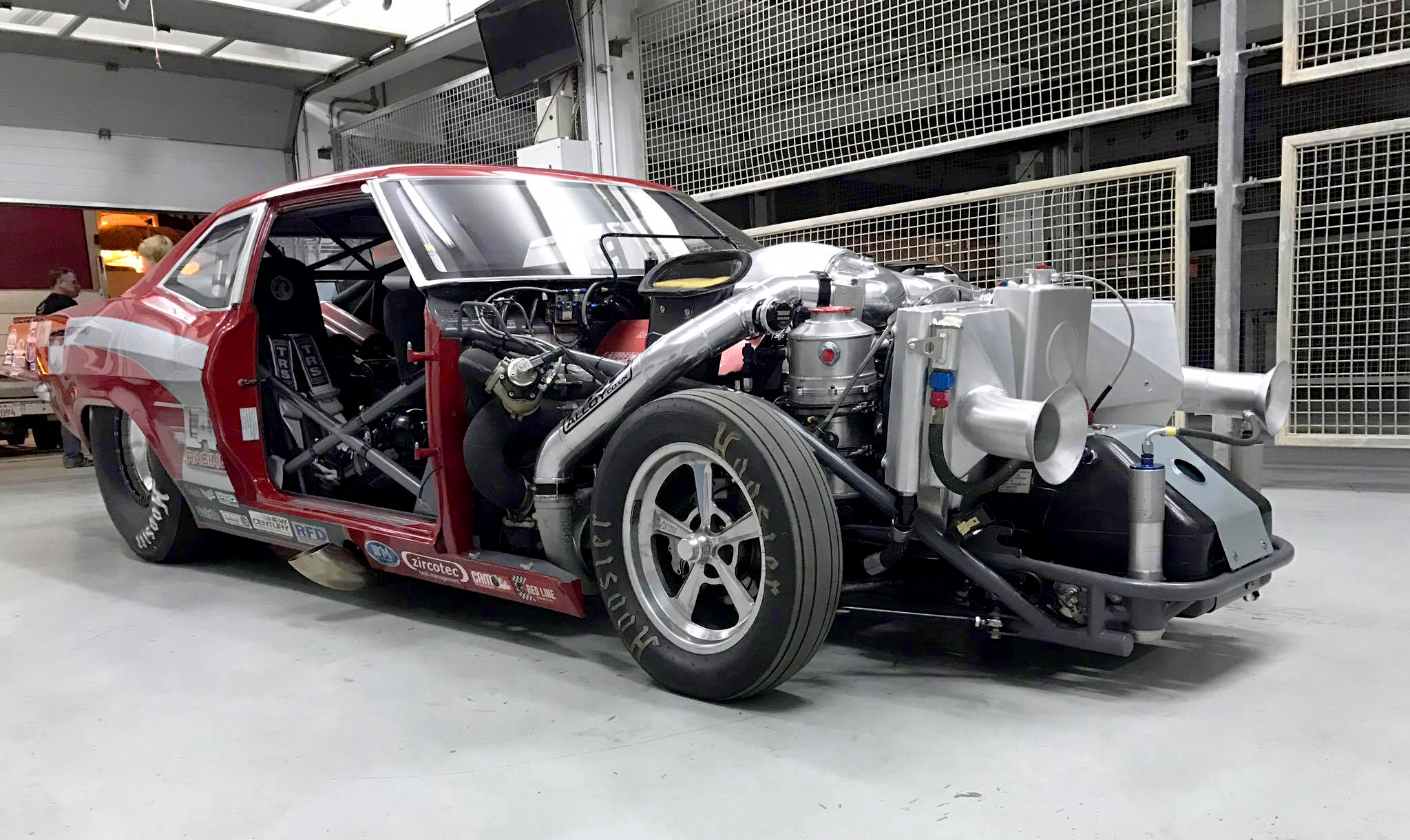 Here is a handy self-help guide to helping you with your Turbosmart install and answers to some of the most frequently asked questions we get here. Turbosmart recommends that you get your products fitted and tuned by a qualified technician. If you choose to install the product yourself, ensure you have all the necessary tools and technical knowledge to perform this task.
Thank you for picking up the latest Turbosmart catalogue. As we look back on 25 fantastic years of innovation and growth, we continue to look towards the future as we release some revolutionary new products that will cement our reputation as innovators and market leaders.
Please contact us here and fill out a quick form so that our team can efficiently help you!
Nearly 30 years ago, I embarked on this incredible journey of founding Turbosmart, and as we step into 2024, I've never been more proud of the Turbosmart team. We are on the verge of our most exciting chapter yet, as we unveil a monumental achievement—our new line of cutting-edge Turbochargers. Turbosmart is more than just a business; it's a community of enthusiasts dedicated to constant innovation in our products, support, and service. Thank you for being so supportive, and here's to another year of innovation and achievement with Turbosmart! #Engineered to Win!
Global Time Attack Series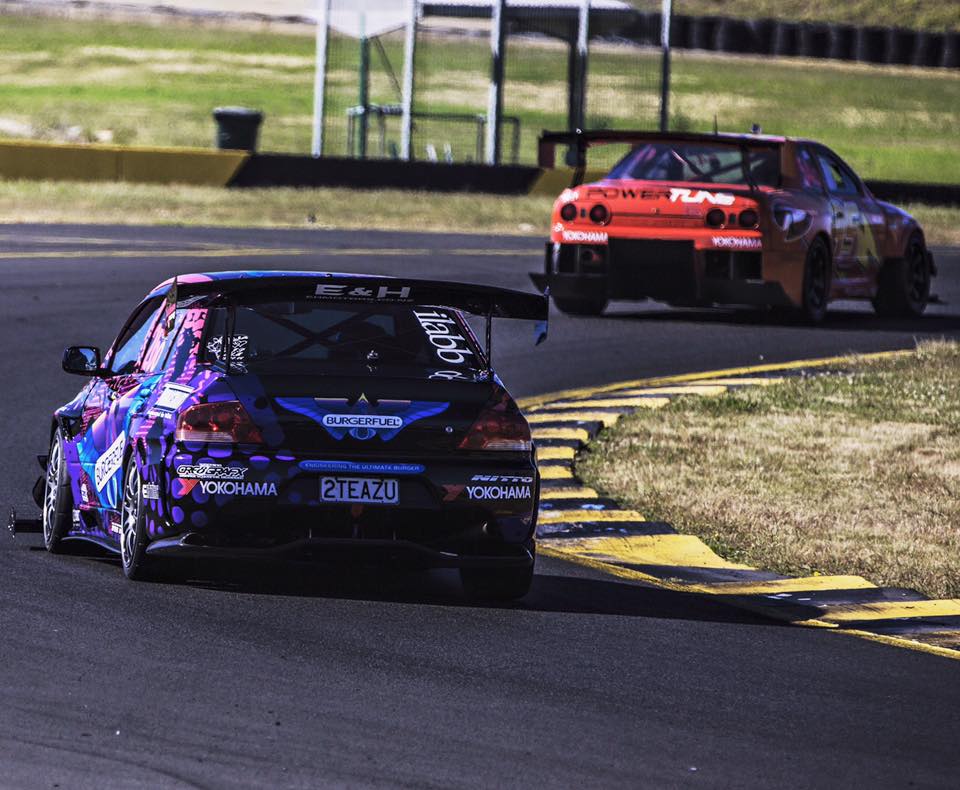 The Global Time Attack is comprised of a team of leaders in the tuner, time attack and traditional motorsports fields. There is no doubt that the dawn of time attack, in its purest form can be traced back to the Ibaraki Prefecture in the northeastern part of Japan's Kanto region; more specifically the rather non-descript 1.27-mile Tsukuba circuit. Read more about the History of Global Time Attack.
 To be a Team Turbosmart Ambassador. You must show that you can consistently promote Turbosmart in a positive light, to a large and relevant market.